Was ist ESM+Strategy?
ESM + Strategy hilft Unternehmen dabei, ihren strategischen Plan zu entwickelt, anzupassen und zu überwachen. Mit automatisierten ausgewogenen Wertungslisten, Strategieplänen und sofortigen Berichen erweckt ESM die Strategie zum Leben. Wenn du beginnst, wird dir ein Tutorial dabei helfen, strategische Schlüsselziele, Maßnahmen und Initiativen anzulegen. Wenn die strategische Planung abgeschlossen ist, verwenden Unternehmen ESM dazu, Updates zu den Fortschritten zu sammeln, um den Bedarf an ausladenenden Tabellen und Präsentationsfolien zu eliminieren.
Wer verwendet ESM+Strategy?
Strategie-Management-Profis, Führungskräfte, Unternehmensprozess-Manager, "Do it yourself"-User.
Wo kann ESM+Strategy bereitgestellt werden?
Cloud, SaaS, webbasiert
Über den Anbieter
ESM Software Group
Ansässig in Lincoln, USA
1999 gegründet
Telefon-Support
24/7 Live-Support
Chat
Erhältlich in diesen Ländern
Vereinigte Staaten
Über den Anbieter
ESM Software Group
Ansässig in Lincoln, USA
1999 gegründet
Telefon-Support
24/7 Live-Support
Chat
Erhältlich in diesen Ländern
Vereinigte Staaten
ESM+Strategy – Videos und Bilder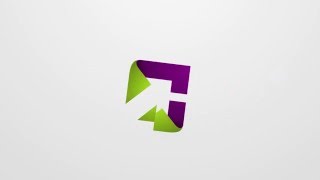 Kosten ähnlicher Produkte wie ESM+Strategy vergleichen
ESM+Strategy Funktionen
API
Ad-hoc-Berichterstattung
Aktivitäts-Dashboard
Alarmfunktion / Benachrichtigungen
Anpassbare Vorlagen
Anpassbares Dashboard
Berichterstattung / Analyse
Beurteilung der Kompetenzen
Bewertungszyklen tracken
Budgetierung/Prognosen
Compliance Management
Dashboard
Dashboard-Erstellung
Daten-Connectors
Daten-Import / -Export
Datenerfassung und Übertragung
Datenintegration
Datenmanagement
Datenvisualisierung
Drag-and-Drop
Drittanbieter-Integration
Echtzeit-Analytik
Einzelseitenansicht
Fortschrittsverfolgung
Geplante / automatisierte Berichte
Ideenmanagement
KPI-Überwachung
Kommunikationsmanagement
Leistungskennzahlen
Management by Exception
Management von Performance-Auswertungen
Meilensteinverfolgung
Metadata-Management
Mobiler Zugriff
Prognose
Prädiktive Analytik
Reaktions-Management
Risiko-Scoring
Risikoberichte
Risikobewertung
Roadmapping
Selbstbeurteilung
Self-Service Portal
Strategische Planung
Suchen / filtern
Visuelle Analytik
Werkzeuge zur Zusammenarbeit
Wertungslisten
Wichtige Leistungsindikatoren (KPI)
Zielmanagement
Zielsetzung / Nachverfolgung
Alternativen für ESM+Strategy
Bewertungen über ESM+Strategy
Juan jose V.
Managing Director in Mexiko
Verifizierter Nutzer auf LinkedIn
Unternehmensberatung, 11-50 Mitarbeiter
Verwendete die Software für: Mehr als 2 Jahre
Strategy Review Tool
Kommentare: The ESM + Strategy is helping us to deliver positive results to our clients in their strategy management efforts. The ESM functionalities make all the strategy design process to be dynamic and proactive.
Vorteile:
The ESM is pefectly aligned with the XPP methdology and makes the Strategy Review Process intuitive and easy to use for clients. Throughout all the ESM you have a very friendly environment that allows the users to get used to it easily.
Nachteile:
At the moment there is no dislikes with the ESM. It may improve some risk and process management features.
Joshua S.
Process Consultant - Planning and Strategy in USA
Verifizierter Nutzer auf LinkedIn
Versicherung, 10.000+ Mitarbeiter
Verwendete die Software für: Mehr als 1 Jahr
Leveraging ESM + Strategy for SMS Development
Kommentare: The value proposition of the tool consists of three things:
1. Transparency - Provides a holistic view of SMS work from which all stakeholders can glean insight and make decisions from.
2. Accountability - Instills discipline around the ownership and reporting of strategic objectives and initiatives.
3. Root-cause analysis - Gives leaders a lens into what forces drive the status of strategic objectives and corresponding metrics.
Vorteile:
1. Excellent support during setup and responsiveness regarding inquiries 2. Flexible enough to accommodate the nuances of our SMS. 3. Ease of navigation and intuitive layout makes software easy to learn.
Nachteile:
1. The Gantt chart view is not currently exportable, but I am aware that this is a function they are exploring.
Al T.
Senior Strategist in
Verwendete die Software für: Nicht angeboten
New customer ESM 5.5 review
Kommentare: Recommend ESM to those who are resourced contrained but need and will use a web-based software to better their organizational performance effort.
Vorteile:
Easy to use, functionally represent the balanced scorecard methodology well. No learning required if you understand the BSC framework. Its affordable, scalable.
Nachteile:
Lacks a robust initiatives prioritization; and initiatives resource allocation, comparison and refinement process.
Antwort von ESM Software Group
vor 7 Jahren
Dear Al, Thanks for your review. We listened to your feedback and launched an initiative management module where you can capture criteria, weight the criteria, then rank your initiatives against each criteria, arriving at a weighted score. Initiatives can then be prioritized with resources allocated as appropriate. Thanks, ESM Team
David M.
Director, Office of Strategy Management in USA
Welthandel & internationale Entwicklung, 1.001-5.000 Mitarbeiter
Verwendete die Software für: Mehr als 2 Jahre
Accessible Solution for Organizing Management by Objective
Kommentare: Typically I use ESM to keep strategy execution efforts organized particularly when there is more than one Balanced Scorecard being used within the organization.
Vorteile:
ESM provides a easy-to-deploy software solution structured to support enterprise-wide Balanced Scorecard use (but could be used to support any management-by-objective framework). I like the fact that I can use the software to get a client supported with their strategy management journey quickly. (I also really appreciate that their pricing model is by scorecard and not by user, which supports organizations that understand the criticality of driving employee engagement with strategy.)
Nachteile:
I wish the more complex reporting features rendered perfectly-formatted exported reports.
Michael L.
President in USA
Unternehmensberatung, 2-10 Mitarbeiter
Verwendete die Software für: Mehr als 1 Jahr
ESM + Strategy software Ties it All Together Seamlessly
Kommentare: Going from just having a strategic plan binder with our 3-5 year plan in writing sitting on my desk to having an actual "living management tool" to use in moving our business forward with realistic ongoing business insight was ground breaking!! I had no idea how much more effective we all could be across our management team and through every level of employee touching our business processes. It was quickly obvious how powerful this software could be!
Vorteile:
The software is designed to bring all aspects of strategic plan execution, whether it is from the financial perspective, the customer perspective, the process perspective or the staff resources perspective. It ties them all together with an ongoing view of progress across initiatives that helps all management levels on our scheduled quarterly revivews. I am actually expecting this to be powerful enough to change company culture to one of tight accountability and high productivity!
Nachteile:
It forced us to really hone in on developing realistic goals that tie to key performance indicators that we can actually measure although we do have some manual data capture that we have to enter but that is because we need to automate some data mining in our shop. But the software allows for this manual input!