Was ist Unleashed?
Unleashed Software bietet eine leistungsstarke cloudbasierte Plattform für alle deine Lagerverwaltungsanforderungen. Unleashed ermöglicht es, den Lagerbestand in Echtzeit an verschiedenen Standorten einfach und genau zu verfolgen. Verschaffe dir einen Überblick über alle Lagerverwaltungsprozesse und -transaktionen in allen Lagern weltweit. Mit solchen dynamischen Bestandsinformationen kannst du bessere datengesteuerte Geschäftsentscheidungen treffen. Unleashed lässt sich für eine ganzheitliche Geschäftslösung auch in verschiedene eCommerce-Software integrieren.
Wer verwendet Unleashed?
KMU-Unternehmen, die in die Cloud wechseln möchten, um sich einen Wettbewerbsvorteil zu verschaffen, indem sie Prozesse rationalisieren und den gesamten Beschaffungs-, Herstellungs- und Vertriebsprozess durchschauen.
Wo kann Unleashed bereitgestellt werden?
Cloud, SaaS, webbasiert, Mac (Desktop), Windows (Desktop), Linux (Desktop), Android (mobil), iPhone (mobil)
Über den Anbieter
Unleashed Software
Ansässig in Auckland, Neuseeland
2009 gegründet
Telefon-Support
Chat
Über den Anbieter
Unleashed Software
Ansässig in Auckland, Neuseeland
2009 gegründet
Telefon-Support
Chat
Unleashed – Videos und Bilder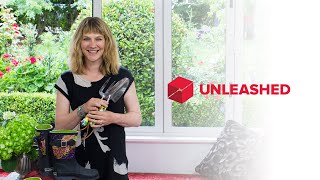 Kosten ähnlicher Produkte wie Unleashed vergleichen
Unleashed Funktionen
API
Alarmfunktion / Benachrichtigungen
Angebote / Schätzungen
Artikelverwaltung
Auftragsabwicklung
Auftragserfassung
Auftragsmanagement
Auftragsverfolgung
Barcode / RFID
Barcode / Tickets scannen
Berichterstattung / Analyse
Berichterstattung und Statistik
Beschaffungsmanagement
Bestandskontrolle
Bestandsoptimierung
Bestandsprüfung
Bestandsverfolgung
Bestell-Management
Bestückung
Drittanbieter-Integration
E-Commerce-Management
Einkauf & Empfang
Elektronische Zahlungen
Integration in die Buchhaltung
Inventarverwaltung
Kanalmanagement
Katalogisierung / Kategorisierung
Kontakt-Datenbank
Kostennachverfolgung
Lagerhaus-Management
Lieferanten-Management
Material-Rechnung
Nachbestellungen verwalten
Produktkennzeichnung
Rechnungsverarbeitung
Retourenmanagement
Rückstandsverwaltung
Rückverfolgbarkeit
Seriennummern-Nachverfolgung
Suchen / filtern
Verkaufsberichte
Verkaufsprognose
Versand-Management
Zugriffskontrollen / Berechtigungen
Alternativen für Unleashed
Bewertungen über Unleashed
Reuben
Co-founder in Neuseeland
Verifizierter Nutzer auf LinkedIn
Buchhaltung, 2-10 Mitarbeiter
Verwendete die Software für: Mehr als 2 Jahre
In Betracht gezogene Alternativen:
Heavy on Features, Easy to Use Inventory App that connects with Xero and QBO
Kommentare: Using Unleashed I finally have a process for everything inventory related in my business from purchasing, manufacturing, through to pick/pack/dispatch/invoice and everything in between. Staff finally have to tools they need to do their jobs effectively without resorting to a series of unconnected spreadsheets. I can see at any time my stock on hand, what products, product categories, customers and customer segments are making me the most revenue and margin. I can now use that information to offer the right products to the right people at the right price and the right time :D
Vorteile:
Despite being feature-rich Unleashed is easy to use. Staff pick up their parts of the process quickly. It's worth noting that Unleashed is also the ONLY inventory app in the Xero space that does manufacturing well. Unleashed also has flexible and easy to use reporting that doesn't require a computer science degree. Any staff member can retrieve and customise the reports they need to do their jobs.
Nachteile:
At the time of this review Unleashed does not: - Provide stock on hand at the bin level (unless all products of that SKU are in the same bin) - Provide demand forecasting
Michelle
Admin and Marketing Manager in Australien
Verifizierter Nutzer auf LinkedIn
Essen & Trinken, 11-50 Mitarbeiter
Verwendete die Software für: 1-5 Monate
Quelle: GetApp
Amazing ERP (once you get your head around) and great support to get us functioning
Kommentare: I have installed the Unleashed solution for a food company and I went into the project not realising how complicated the structure of the company is - lots of channels, growth without process, gut feeling but no data. This complication proved even more why we needed the Unleashed ERP solution but took a little extra instruction to get my head around how we needed to set all of this up.
I so appreciate the support of particularly [SENSITIVE CONTENT HIDDEN]. [SENSITIVE CONTENT HIDDEN] has also been super helpful - plus the others who have helped with random questions. The online tools provided by Unleashed, the videos and instructions are super helpful too.
Vorteile:
After spending time building several disconnected spreadsheet I was excited that Unleashed could give us all of this analytical data in a central and connected place. This tool is so incredibly functional. Now we are functional we love that we can - connect our Production, Purchasing and Sales in the same tool - access data in a central place which is accurate and up to date - feeling more comfortable about growth as we expand across various channels while having a real time view of stock available and what parts of Assembled products we need to order to make sure stock is always available - special reports like price margin for us to see where we may have missed a product or line is not making us enough profit - the additional functionality that we can integrate in
Nachteile:
It's a little complicated to get your head around. We have a complicated business with so many different channels and ways that we assemble our products so this contributed to the complications. It also took me a while to build the BOM's but again, we are a little complicated. Sometimes it was hard to find answers on the available tools to questions and sometimes support did not resolve an issue with me in a timely manner to resolve but in general the team went above and beyond, especially [SENSITIVE CONTENT HIDDEN], but also [SENSITIVE CONTENT HIDDEN] and a few others in support which I so appreciate. Tip / idea for the Unleashed team: maybe speak to customers like me after to better design the answers/FAQ's knowledge base - not just providing the broad answers but the nitty gritty stuff that i needed to speak to someone about. I would always do lots of research on available knowledge base before I sent an email to support but could not find the answers. Perhaps an FAQ database that has key words with the curly issues that I'm sure others would have experienced be more easily accessible and reduce the amount of time that I needed to get in touch with the support teams. For example: I spent ages trying to work out why my initial stocktake would not show the available stock but could not find anywhere that I should not do a stocktake on supplier stock that is auto-dissasembled but that I should provide the numbers of the raw stock that is broken up into BOM's. Great if was in a Knowledge Base
, 2-10 Mitarbeiter
Verwendete die Software für: 6-12 Monate
Quelle: SoftwareAdvice
MAGENTO STORE OWNERS, BEWARE UNLEASHED!
Vorteile:
It works well with Xero
Nachteile:
They lied about how well it would work with Magento 2. We bought Unleashed specifically because they told us they supported Magento 2 and that any orders placed on our Magento store would be fed through to unleashed and stock updated and fed back to magento. They told us this would be done through a 3rd party app and we paid them £300 extra for the privilege. After over 8 months of set up and going backwards and forwards with Unleashed and their 3rd party app by Land digital for Magento, we were finally told that the connector would not work with assembled products. This is a crucial and basic feature of inventory functionality. We simply sell branded soft toys with various printed garments. Not hard. Not only that, but they would take the stock figure from the total stock qty not the stock available figure after allocated stock was taken in to account. After 8 months, they finally admitted that the connector was not fit for purpose. Actually, I lie. They've never admitted that. They still think its fine, which is even more frustrating! When asked if Unleashed had any plans in the pipeline for a native integration with Magento 2 the answer was no, so we now have a useless piece of inventory software that does nothing particularly more interesting than Xero inventory does on its own. Dealing with 2 of the reps at Unleashed was incredibly frustrating. Their response to the failings of the connector was that it wasn't their problem. True, its not their program but we were assured at the beginning and throughout by Unleashed that their software would fulfil our eCommerce requirements. It does not. We now have meetings scheduled with Bright Pearl and Cin7 which have native integrations with Magento 2.
Dale
General Manager in Neuseeland
Chemikalien, 11-50 Mitarbeiter
Verwendete die Software für: Mehr als 2 Jahre
We've Grown With Unleashed
Kommentare: It is great that we can contact Unleashed and speak directly with someone who can help us with our issues, its the great people and service at Unleashed that makes them a valuable partner for our business.
Vorteile:
Unleashed is user intuitive for navigation and it is easy to jump from one screen to the next using the hyperlinks.
Nachteile:
When we started with Unleashed, the pricing options weren't flexible enough for us; however Unleashed took on board our recommendations and now have pricing options that work very well for us.
Jack
Director in Neuseeland
Landwirtschaft, 2-10 Mitarbeiter
Verwendete die Software für: 1-5 Monate
Otago Fencing Supplies
Kommentare: So far so good. We've taken our time getting everything ready before Go Live and we're already seeing the benefits. Our Customer Service champion has been great. The customer service rep has taken her time to explain everything clearly since inception and has certainly made the whole experience more fluid as a result.
Vorteile:
It's great for multi warehouse visibility. The ease of use is very helpful with on boarding team members.
Nachteile:
Lack of analytical ability within the software.