Was ist GLPi?
GLPi ist eine Open-Source-ITSM- und Service-Desk-Software, mit der dein Unternehmen seine IT-Infrastruktur verbessern und die Produktivität seiner Mitarbeiter optimieren und die Kosten senken kann! GLPi verfügt über eine webbasierte Oberfläche, mit der du deine eigene Datenbank erstellen kannst: Unterstützung für mehrere Benutzer, Verwendung für mehrere Standorte, mehrsprachiges Management usw. Die Kernfunktionalitäten umfassen eine Wissensdatenbank, Inventar (manuell oder automatisch), Softwareimplementierung, Problem-, Ereignis-, Antrags-, Änderungs-, Freigabe- und Anlagenmanagement. ITIL-konform.
Wer verwendet GLPi?
GLPi kann von kleinen bis zu sehr großen Unternehmen verwendet werden.
GLPi – Details
TECLIB
2009 gegründet
GLPi – Details
TECLIB
2009 gegründet
GLPi – Videos und Bilder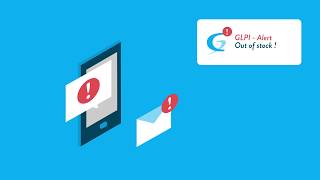 Kosten ähnlicher Produkte wie GLPi vergleichen
Startpreis
19,00 €/Monat
N/A
10,00 $/Monat
42,00 $/Jahr
GLPi – Bereitstellung und Support
Kundenbetreuung
E-Mail/Helpdesk
FAQ/Forum
Wissensdatenbank
Einsatz
Cloud, SaaS, webbasiert
Mac (Desktop)
Windows (Desktop)
Linux (Desktop)
Windows (On-Premise)
Linux (On-Premise)
Training
Live Online
Webinare
Dokumentation
Funktionen von GLPi
API
Aktivitäts-Dashboard
Aktivitäts-Verfolgung
Alarmfunktion / Benachrichtigungen
Anpassbare Berichte
Anpassbare Felder
Anpassbare Formulare
Asset Lifecycle Management
Audit Trail
Aufgabenmanagement
Barcode / Tickets scannen
Bedarfsmanagement
Benutzer-Management
Berichterstattung / Analyse
Berichterstattung und Statistik
Beschaffungsmanagement
Bestandsverfolgung
Compliance Management
Compliance-Verfolgung
Dashboard-Erstellung
Daten-Import / -Export
Datenvisualisierung
Drittanbieter-Integration
E-Mail-Management
Echtzeit-Berichterstattung
IT-Betriebsmittelverwaltung
Instandhaltungsmanagement
Inventarverwaltung
Konfigurationsmanagement
Konfigurierbarer Workflow
Kostennachverfolgung
Kundenspezifisches Branding
Lieferanten-Management
Priorisierung
Problem-Management
Rollen-basierte Genehmigung
Self-Service Portal
Service Level Agreement (SLA) Management
Störfallmanagement
Supportticket-Management
Verfolgen von Support-Tickets
Verfolgen von Vermögensanlagen
Vertrags-/Lizenz-Management
Veränderungsmanagement
Wartungsplanung
Wirtschaftsprüfung-Management
Wissensbasis-Management
Workflow-Management
Zugriffskontrollen / Berechtigungen
Überwachung
Mairina V.
Gerente de Telecomunicaciones e Infraestructura in USA
Verifizierter Nutzer auf LinkedIn
Informationstechnologie & -dienste, 11-50 Mitarbeiter
Verwendete die Software für: Mehr als 2 Jahre
An excellent incident manager, software control and inventory management!
Kommentare: My experience with GLPI has been excellent. Initially I only used it to manage incidents and requests, however now I can use the problem management and change management module which has allowed me to solve many associated cases that were previously handled in isolation. In addition to the mentioned functionalities, we carry out the traceability of projects with their respective activities, where it is possible to notify each person involved of the status of the project. Another advantage of this tool is that it allows you to take inventory control of your organization and this adds value to the other features that I mentioned. In the free version you have extensive functionalities and in the paid version the support is very efficient when it comes to configuring your IT infrastructure based on the best ITIL practices. In particular I recommend 100% to all users.
Vorteile:
In my assessment GLPI is a very complete software package that has innumerable advantages for an IT company, it is based on the vertical of ITIL to manage the IT resources of an organization. Through this powerful tool it is possible to manage the inventory of assets of a company, perform support tasks through the management of incidents, problems and changes, allows you to manage your projects and create knowledge bases and manage inventories. In particular I use it in the company with various purposes, from incident management to project monitoring and hardware control of our network.
Nachteile:
Currently I do not have to contribute in relation to the tool, since as it has been updated it has solved practically all the issues compared to a year ago. The community keeps this package updated, and hence the value of being supported in open source.
Raju S.
IT Engineer in Indien
Verifizierter Nutzer auf LinkedIn
Computer- & Netzwerksicherheit, 5.001-10.000 Mitarbeiter
Verwendete die Software für: Mehr als 2 Jahre
In Betracht gezogene Alternativen:
One application for all IT Solutions
Kommentare: We have been using this software from years now and it has helped a lot to keep track of assets and all the call or tickets reaised, Also can be tracked all the remedy provided.
Vorteile:
This single software has many components software which has helped a lot in tracking the asset and the tickets raised along with solution provided history. All the assets are once updated into the system, It has helped to track assets in and out. It also provides desk support feature by which any body in organization can raise a request and can be tracked the same.
Nachteile:
Manual updation, all asset entry has to be done manually. There is no feature for auto discovery like in OCS. Since it is a paid software subscription is required.
Ronald M.
Security Information Analyst in Brasilien
Gesundheit, Wellness & Fitness, 1.001-5.000 Mitarbeiter
Verwendete die Software für: Mehr als 1 Jahr
Good open source service management platform
Kommentare: Using that was ok with no big problems. The main point would be the reports and how to export information from there to have dashboards to support business.
Vorteile:
It is an ITSM that guarantee the management of large IT infrastructures with lots of assets.
Nachteile:
It is an expensive tool and it is not easy to configure to have the broad view of all information in there.
Verifizierter Rezensent
Assistant Professor in Brasilien
Verifizierter Nutzer auf LinkedIn
Verwendete die Software für: Mehr als 2 Jahre
Comprehensive administration of IT resources, but not very friendly and dated interface
Vorteile:
It is free, and even if you are not dealing with IT resources, you can tailor this software to use it to manage your support service. I have used it a couple of years to manage an academic research laboratory in a public University, but migrated to another solution because usability drawbacks and old-fashioned interface. Anyway, I do recommend it for people working with IT, because it is rich inbuilt-in features that makes easier to use it for the purpose he was originally designed for. On the user side, however, the software works without much problems.
Nachteile:
The interface is dated, and initially may be very difficult to find where are the settings that the administrator want/need to change.
Aníbal M.
Programador in Venezuela
Verifizierter Nutzer auf LinkedIn
Verwendete die Software für: Mehr als 2 Jahre
Simple and very useful has helped me to keep my activities organized
Kommentare: I have had several benefits in my work, I have installed it and everyone likes it, the incidents are handled in an orderly manner and are addressed by priority, it has allowed me to deliver reports with graphics to senior management, in my independent work it allows me to have the incidents of my clients ordered to know what the state is, so that they and I are informed of the situations that arise.
Vorteile:
I have installed GLPI in three medium companies and I also use it for my personal projects, I like that it has two large modules, the first of which is the inventory manager, equipment, servers, peripherals, software licenses, network, reservation of shared resources, among others. The second module is the helpdesk for the follow-up of the interventions, allows the administrators and the support staff to link the interventions made to the users and equipment, and can obtain a complete history of maintenance. The graphic interface is currently very well developed and has improved a lot over time. Another thing that I like is that it is easy to use and train the end users is very fast and easy, when you create a incident, it is possible to visualize the state in which you are, which is great to follow. Its integration with "OCS Inventory" is one of the best things you can have, after careful work you can get all the information of a company's hardware in an instant, this improves my analysis and planning with my team. I can not forget to mention that the free software that leads to zero installation costs among the many that I have tried GLPI has always been my favorite.
Nachteile:
GLPI is a great software, however, there are things that I have had problems with in these years, the integration with LDAP is not stable, it is difficult to obtain the data correctly, I have had difficulties with the assignment of profiles to the users that are imported of LDAP, another thing that I do not like is that it is not compatible with Postgresql, which forces me to use mysql.