Was ist PRO Landscape?
Landscape design solution that helps in creating CADs through photo imaging, proposal creation, 3D rendering & night lighting & more.
Wer verwendet PRO Landscape?
On-premise landscape designing tool that enables landscape contractors, designers & architects to design proposals, turn CADs into 3D designs, control lighting effects & more.
Wo kann PRO Landscape bereitgestellt werden?
Cloud, SaaS, webbasiert, Windows (Desktop), Android (mobil), iPhone (mobil), iPad (mobil)
Über den Anbieter
von Drafix Software
1994 gegründet
Erhältlich in diesen Ländern
Vereinigte Staaten
Über den Anbieter
von Drafix Software
1994 gegründet
Erhältlich in diesen Ländern
Vereinigte Staaten
PRO Landscape – Videos und Bilder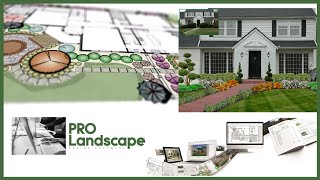 Kosten ähnlicher Produkte wie PRO Landscape vergleichen
Startpreis
1.495,00 $/einmalig
Nicht verfügbar
1.470,00 $/Jahr
169,00 $/Monat
Funktionen von PRO Landscape
API
Abrechnung & Rechnungsstellung
Aktivitäts-Dashboard
Aktivitäts-Verfolgung
Alarmfunktion / Benachrichtigungen
Angebote / Schätzungen
Anpassbare Berichte
Anpassbare Vorlagen
Arbeitsauftragsverwaltung
Aufgabenplanung
Auftragskostenrechnung
Berichterstattung und Statistik
Bestandskontrolle
Bestandsverfolgung
Bewässerungs-Nachverfolgung
Daten-Import / -Export
Drag-and-Drop
Drittanbieter-Integration
Echtzeit-Berichterstattung
Echtzeit-Daten
Elektronische Unterschrift
Elektronische Zahlungen
GPS
Geografische Karten
Grünflächenmanagement
Integration in QuickBooks
Integration in die Buchhaltung
Inventarverwaltung
Job-Management
Job-Nachverfolgung
Job-Planung
Kalenderverwaltung
Kundendatenbank
Kundenportal
Landschaftsdesign
Lohn- und Gehaltslisten-Management
Mitarbeitermanagement
Mobile Unterschriftenerfassung
Mobiler Zugriff
Rechnungsmanagement
Routing
Schätzung
Self-Service Portal
Terminplanung
Timesheet Management
Versandmanagement
Vertrags-/Lizenz-Management
Wartungsplanung
Zeit & Kosten Verfolgung
Zeitverfolgung
Christopher H.
co owner in USA
Verifizierter Nutzer auf LinkedIn
Verbraucherdienste, 2-10 Mitarbeiter
Verwendete die Software für: Kostenlose Testversion
Design product
Kommentare: Over all its a great product but defiantly meant for someone not a beginner at design
Vorteile:
This is a great product and produces great looks and drawings.
Nachteile:
Not really new user friendly. takes a bit of time getting use to it and understanding how to use it.
Trista I.
Owner, Landscape Designer in USA
Verifizierter Nutzer auf LinkedIn
Design, Selbstständig
Verwendete die Software für: Mehr als 2 Jahre
Good Software, Easy to learn and use, Professional Product
Kommentare: I recommend this product to all the new designers I speak with. The price point is right for those just getting started, especially with no monthly fees to worry about early on. ProLandscape provides a professional looking output without any CAD experience required.
Vorteile:
I most like that this product is developed specifically for landscape professionals, and is easy to learn and use. Unlike some other products, plant database information is linked directly to the symbols on your plan, which helps with ease of use and keeping track of your plants. I also really enjoy using the PRO Landscape Photo Editor to provide my clients with a realistic view of what I have in mind for their property. My clients LOVE this feature, as it makes it easy to quickly show them what I have in mind for their property when their new landscape matures, and is far easier to envision than a 2-D aerial design on paper.
Nachteile:
I think the look of the final product could be finessed for a nicer, hand-drawn look. Some of the fill features are a bit clunky and can affect design legibility. Plant symbols can occasionally be difficult to distinguish as well, as many can be very similar.
Bau, 11-50 Mitarbeiter
Verwendete die Software für: Mehr als 2 Jahre
In Betracht gezogene Alternativen:
Know what you are getting
Kommentare: The program is functional for doing landscape design but is missing some of the more advanced features found in other more expensive programs. Updates are very slow in coming
Vorteile:
The product is easy to and learn, there are videos on you tube
Nachteile:
The graphics are terrible and the program seems like it was based on Windows 7 and has not really been updated to run on Win 10.
Cari T.
Landscape Designer in USA
Design, Selbstständig
Verwendete die Software für: Mehr als 2 Jahre
Good Start
Kommentare: I have had a good experience with ProLandscape overall. It allows me to design for my clients and show them their design in both a CAD format and 2D renderings. I love talking to [SENSITIVE CONTENT] at the corporate office. He is always so helpful with anything related to the software and functionality.
Vorteile:
I like the Image Editor Software the most. It allows me to take photos and show clients virtual mock-ups in 2D format. They can actually visualize how their plants will look at their home and in their landscape.
Nachteile:
- I wish the plant library was more robust and included more natives and more plants applicable to my zone. - I wish that every plant in Image Editor could be chosen based on season so you could accurately show color and foliage all year long to a customer. - I would love the color features to look more like hand drawings. - I wish it was easier to add plants to Image Editor and Planner. It can be time consuming to edit out backgrounds.
Michele C.
Landscape Architect/Designer in USA
Design, Selbstständig
Verwendete die Software für: 1-5 Monate
Quelle: SoftwareAdvice
Seems great but rough and time consuming to learn. Support is key and have been gracious.
Kommentare: Feeling hopeful that I'll figure it out enough to not have to ask for so much support.
Vorteile:
I appreciate the many possibilities. The YouTube videos on topics are helpful.
Nachteile:
I have a background in AutoCAD. This software is similar but definitely the same or intuitive. The tutorials are YouTube presentations. There are no workbooks to be able to step your way through examples. I keep requesting online classes to be able to watch and ask questions but no luck yet. I feel like I'm bothering them with too many questions but they have been gracious.