Was ist ChurchTrac?
Unsere Leidenschaft ist es, Kirchen so auszustatten, dass sie einen bessern Dienst tun. ChurchTrac ist ein leistungsfähiges Werkzeug, das Du über eine Mitgliedschaft erhältst und das es Dir ermöglicht, die Kommunikation zu verbessern, und Dein Team und den Dienst zu organisieren. Wir bieten alles, was Du benötigst, einschließlich Beitrag-Tracking, Online-Spenden, Kinder-Check-in, Anwesenheitserfassung, Budgetierung und Rechnungswesen, Gemeinde-Zugang und vieles mehr. Vielleicht ist unser beeindruckendstes Feature unser Preis. Erstelle ein kostenloses Konto und entdecke, warum Tausende von Kirchen vertrauen uns.
Wer verwendet ChurchTrac?
Kirchen, die eine leistungsstarke und dennoch kostengünstige Lösung für die Mitgliederverwaltung und Kirchenverwaltung suchen. Wir bieten die Funktionen, die jede Kirche zu einem Preis benötigt, den sich jeder leisten kann.
ChurchTrac – Details
ChurchTrac Software
2004 gegründet
ChurchTrac Kosten
Startpreis:
5,00 $/Monat
Ja, kostenloser Test verfügbar
Ja, Gratisversion verfügbar
ChurchTrac bietet eine Gratisversion und eine kostenlose Testversion. Die kostenpflichtige Version von ChurchTrac ist ab 5,00 $/Monat verfügbar.
Preismodelle
Kostenlose Testversion
ChurchTrac – Details
ChurchTrac Software
2004 gegründet
ChurchTrac – Videos und Bilder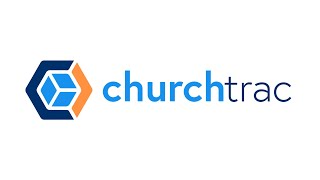 ChurchTrac – Bereitstellung und Support
Kundenbetreuung
E-Mail/Helpdesk
FAQ/Forum
Wissensdatenbank
Telefon-Support
Chat
Training
Live Online
Webinare
Dokumentation
Videos
Funktionen von ChurchTrac
ACH Zahlungsabwicklung
API
Abrechnung & Rechnungsstellung
Aktivitäts-Dashboard
Anpassbare Berichte
Anpassbare Vorlagen
Anwesenheitsmanagement
Belegmanagement
Berichterstattung und Statistik
Bestell-Management
Buchhaltung
Budgetierung/Prognosen
Cash Management
Cash-Flow-Management
Compliance Management
Daten-Import / -Export
Drittanbieter-Integration
Echtzeit-Berichterstattung
Echtzeit-Daten
Elektronische Zahlungen
Erinnerungen
Eventplanung
Finanzanalyse
Finanzberichterstattung
Finanzmanagement
Fondsrechnung
Forderungen
Freiwilligen-Management
Für religiöse Organisationen
Hauptbuch
Integration in die Buchhaltung
Kontenabgleich
Kostenverfolgung
Kreditkartenbearbeitung
Kundenspezifisches Branding
Lohn- und Gehaltslisten-Management
Mehrere Währungen
Mitgliedschaft-Management
Mobiler Zugriff
Rechnungsmanagement
Rechnungsverarbeitung
Scheck Druck
Spenden-Management
Transaktionshistorie
Umsatzsteuer-Management
Veranstaltungsmanagement
Verbindlichkeiten
Verfolgen von Vermögensanlagen
Wiederkehrende- / Abonnement-Abrechnung
Zeit & Kosten Verfolgung
Akkorddiagramm-Management
Anpassbare Vorlagen
Anwesenheitsmanagement
Belegmanagement
Bildbearbeitung
Bildbibliothek
Buchhaltung
Content-Management
Datei-Verwaltung
Daten-Import / -Export
Digitale Beschilderungen
Dokumentenmanagement
Dokumentenmanagement
Dokumentenspeicher
Drag-and-Drop
Drittanbieter-Integration
Erinnerungen
Filtern
Gottesdienst-Planung
Inhalt-Bibliothek
Integration in die Buchhaltung
Konfigurierbarer Workflow
Kontenabgleich
Kundenspezifisches Branding
Live-Chat
Manuskriptdatenbank
Medienbibliothek
Mehrsprachig
Multimedia-Unterstützung
Nutzungsverfolgung/-analyse
Offline-Zugriff
Prognosewerkzeuge
Projektmanagement
Präsentations-Streaming
Präsentations-Tools
SSL-Sicherheit
Spiellisten-Management
Suchen / filtern
Textbearbeitung
Veranstaltungsmanagement
Verfügbarkeit-Management
Video-Management
Video-Streaming
Video-Unterstützung
Volltextsuche
Vorlagen-Management
Warnungen / Eskalation
Werkzeuge zur Zusammenarbeit
Zugriffskontrollen / Berechtigungen
Überwachung
API
Aktivitäts-Dashboard
Alarmfunktion / Benachrichtigungen
Anpassbare Berichte
Anpassbare Felder
Anpassbare Vorlagen
Anwesenheitsmanagement
Berichterstattung und Statistik
Besucher-Nachverfolgung
Buchhaltung
Daten-Import / -Export
Drittanbieter-Integration
E-Mail-Management
Elektronische Zahlungen
Erinnerungen
Eventplanung
Formularverwaltung
Freiwilligen-Management
Für religiöse Organisationen
Gottesdienst-Planung
Integration in die Buchhaltung
Integrierte Buchführung
Kalenderverwaltung
Kinder-Check-in
Kleingruppenmanagement
Kommunikationsmanagement
Kontakt-Datenbank
Kontaktmanagement
Kreditkartenbearbeitung
Kundenspezifisches Branding
Mehrere Standorte
Mitglieder-Portal
Mitgliederkommunikation
Mitgliederverzeichnis
Mitgliedschaft-Management
Mobiler Zugriff
Online-Kalender
Online-Spenden
Personalisierung
Pfand-Management
Registrierungs-Management
Rollen-basierte Genehmigung
SMS-Nachrichtenversand
Social-Media-Integration
Spenden-Management
Veranstaltungskalender
Veranstaltungsmanagement
Verfolgen der Teilnahme
Webseitenintegration
Website-Management
David C.
Pastor in USA
Verifizierter Nutzer auf LinkedIn
Religiöse Einrichtungen
Verwendete die Software für: Mehr als 2 Jahre
Great Product... will grow with your church - Used at a previous church and just got for new church
Vorteile:
If you are a small church that needs a good online database that doesn't break the bank, this is it. There are numerous features that you can choose what fits your particular ministry and have everything in one area... instead of needing 4-5 different programs to do it all. One of the best things is that you can add more and more names and then simply pay to upgrade to the next level as your church grows, so you don't have to waste money for a database of 1,000 if you only have 70 in your church currently! But (hopefully) as your church grows, you will have the finances to have the program expand with you. I also enjoy ChurchTrac as a pastor, because I can log in on my phone or iPad from wherever I am making a visit to add notes about the visit. We have also added multiple volunteers users who want to help make visits, send cards, make phone calls, etc who can add notes when they do so; there are great restriction capabilities available, so I can allow volunteers access to these note areas without allowing them access to giving records or more confidential pastoral counseling notes. We have also integrated this into our children's ministry/nursery area and purchased a Dymo label printer to give each child a name badge upon check in with emergency phone numbers and allergy warnings. Finally, the congregation access is awesome, so everyone can update their own information or get their own giving records whenever they would like to check!
Nachteile:
A few of the reporting features are somewhat limited and not able to be as customized as I would like, but this is such a minor issue compared to all the Pros that it's hardly worth mentioning... but it was a required field so I had to come up with something. I did have an issue when I wanted to add more volunteer users, but it was fixed within an hour of opening the ticket due to their AMAZING customer service!
Pam M.
Office Manager in USA
Religiöse Einrichtungen, 2-10 Mitarbeiter
Verwendete die Software für: 1-5 Monate
Love this software! Perfect for smaller churches
Kommentare: This program has been a time saver and I actually enjoy working in it throughout the day.
Vorteile:
Integration was very easy. I did a data dump of my old program in ShelbyNext and sent the file to customer service at ChurchTrac and they took care of uploading it into ChurchTrac for me. The ChurchTrac customer service is amazing!! They always respond within minutes of me opening a ticket and make sure they follow through to completion. The software is very easy to use and I love that most of the member's information is on one screen so I'm not having to bounce around looking for information. I also using the giving module and it is very easy to enter. I love everything about this program and can't say enough good things about it. The other program we were using was not user friendly at all. I love that ChurchTrac was created by pastors because they really understand what information churches need to track. I've worked at 3 different churches and used multiple systems and this is by far my favorite and easiest to use so far.
Nachteile:
The only thing that I could see needs improvement is the reports. They are very basic and don't really look polished. My biggest problem with the reports is printing a church directory and not really being able to manipulate what information I want to include or not. Most times when I run reports I export it to CSV so I can resort and reformat it to how we like it. I wish I didn't have to do that. But they are adequate.
Antwort von ChurchTrac Software
vor 8 Monaten
Thanks for the kind words, Pam. We're always working hard to add great features that are always easy to use. Anytime you need help, we're here for you!
Misty S.
Financial Administrator in USA
Religiöse Einrichtungen, 2-10 Mitarbeiter
Verwendete die Software für: Mehr als 2 Jahre
The best Church management Program Ever
Kommentare: Wonderful. So thankful for a program tailored to our Church needs.
Vorteile:
I love how easy it is to use, the functionality of all of it's components, and their great customer support!
Nachteile:
I really don't have any areas of ChurchTrac that I don't like.
In Betracht gezogene Alternativen: Tithe.ly
Warum ChurchTrac gewählt wurde: Shelby was very complicated and not very user friendly
Zuvor genutzte Software: ShelbyNext Membership
Gründe für den Wechsel zu ChurchTrac: Loved the trial if offered and it let me see how easy it was to use.
Antwort von ChurchTrac Software
vor 2 Monaten
Thanks for the 5-star review, Misty. We're soo glad that you're enjoying ChurchTrac. Feel free to reach out to us if there's anything we can help you with!
Demetra H.
Admin Assistant in USA
Fundraising, 51-200 Mitarbeiter
Verwendete die Software für: Mehr als 2 Jahre
Admin Assistant
Kommentare: I am not since i have been locked out.
i feel information would be helpful, it i could pull it easily and print.
I don't like not being able to speak with someone or at lease have them look a my information.
Vorteile:
I can pull and print reports of the information I put in.
Nachteile:
I liked the previous package better -- it was user friendly. This package is not easily walked thru to pull reports and input the information as the previous package. Someone has changed my login and password - there is not a way to speak with anyone for help! The steps provided did not work. I have been locked out all week and now starting another week. I am disgusted!
Antwort von ChurchTrac Software
vor 2 Jahren
As it turns out, this customer had a malware infection on her computer that prevented her from accessing her account. Whenever she visited a website, a popup would say that her computer failed a security check, and told her to call a toll free number answered by a person in India. This is a common scam that all internet users should be aware of....if you cannot access websites or accounts that you normally visit because they are being blocked by a popup, DO NOT call any numbers that are displayed on your screen in the popup. And absolutely DO NOT give anyone your personal information out to criminals who are posing as experts to help you fix your computer. Instead, reach out to the company or account directly to ask for assistance (use a different, un-infected computer to look up the number if necessary). In this case, we were able to help her disconnect her computer from the internet until the malware is removed by a qualified professional.
Religiöse Einrichtungen, 2-10 Mitarbeiter
Verwendete die Software für: 1-5 Monate
What I've been looking for
Kommentare: I've really enjoyed using the program so far!
Vorteile:
I love the user friendliness of the software. It's easy to navigate. I also enjoy the Church Connect feature.
Nachteile:
It would be nice to add videos to church connect page. I'm still trying to figure out how to integrate current church processes over to ChurchTrac.
In Betracht gezogene Alternativen: Tithe.ly, Aplos und Planning Center
Warum ChurchTrac gewählt wurde: We were spread out in too many places. Also these companies don't provide everything ChurchTrac provides. Ultimately the user ability, easy navigation and price is what caused us to make the switch.
Zuvor genutzte Software: DONATION und Sharefaith Presenter
Gründe für den Wechsel zu ChurchTrac: Price and user friendliness. I've used planning center at a previous church. I was always confused.
Antwort von ChurchTrac Software
vor 2 Monaten
Thanks for the 5-star review, Nick. We're glad that you're enjoying ChurchTrac. Don't hesitate to reach out if there's anything additional we can do for you!