Was ist Hireology?
Mit dem intelligenten Einstellungs-Framework Hireology können Geschäftsinhaber ihren Einstellungsprozess rationalisieren und verbessern, was zu intelligenteren Einstellungen, reduzierter Fluktuation und erhöhter Produktivität führt. Auf einer intuitiven Plattform ist Kundschaft in der Lage, jeden Schritt des Einstellungsprozesses zu verwalten: von der Definierung der Arbeitsstelle und der Beschaffung von Bewerbenden bis hin zum Interviewen, Verifizieren und Einarbeiten der Endkandidaten.
Wer verwendet Hireology?
Hireology wurde entwickelt, um Unternehmen zu bedienen: Besitz von Franchise-, Einzelhandels-, Automobil- und Kleinunternehmen, die sich auf ein motiviertes und engagiertes Team verlassen, um die geschäftlichen Auswirkungen zu verstärken.
Wo kann Hireology bereitgestellt werden?
Cloud, SaaS, webbasiert, Android (mobil), iPhone (mobil), iPad (mobil)
Über den Anbieter
Hireology
Ansässig in Chicago, USA
2009 gegründet
Telefon-Support
24/7 Live-Support
Chat
Erhältlich in diesen Ländern
Vereinigte Staaten
Über den Anbieter
Hireology
Ansässig in Chicago, USA
2009 gegründet
Telefon-Support
24/7 Live-Support
Chat
Erhältlich in diesen Ländern
Vereinigte Staaten
Hireology – Videos und Bilder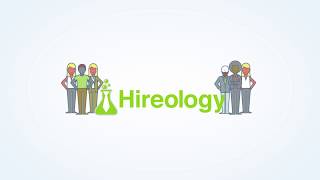 Kosten ähnlicher Produkte wie Hireology vergleichen
Hireology Funktionen
Angestelltenhandbuch
Berichterstattung / Analyse
Beurteilung-Management
Bewerber-Tracking
E-Mail-Management
E-Mail-Vorlagen
Einstellungen (Personalbeschaffung)
Elektronische Formulare
Elektronische Verifizierung / I-9-Formulare
Kandidatenprofile
Kandidatenverfolgung
Karriereseite
Lebenslauf-Analyse
Lebenslauf-Suche
Lohn- und Gehaltslisten-Management
Mitarbeiter-Datenbank
Personalbeschaffungs-Management
Self-Service Portal
Social-Media-Integration
Speicherung von Lebensläufen
Stellenanzeige veröffentlichen
Trainingsmanagement
Vorstellungsgespräche planen
Workflow-Management
Zielsetzung / Nachverfolgung
Alternativen für Hireology
Bewertungen über Hireology
Michael P.
Owner in USA
Verifizierter Nutzer auf LinkedIn
Verbraucherdienste, 11-50 Mitarbeiter
Verwendete die Software für: Mehr als 2 Jahre
A great tool to find, interview, evaluate and hire talent while being impartial and compliant
Kommentare: All pluses. Once you get past the initial setup (reasonable amount of time), and commit to always using the system, it is super simple and really helpful. If hiring is a big part of your annual responsibilities, this is a very worthwhile tool.
Vorteile:
Hireology makes me do all the things I legally need to be doing as well as all of the things I should be doing to truly find and hire the best candidate. Each candidate is evaluated against the same criteria and even asked the same interview questions. Each of these responses is ranked and I end with a score for each applicant, allowing me to find how one applicant did relative to the rest. If I can't be personally involved in the phone and/or in-person interview, I am confident that the person I delegate that to, will still do it nominally the same as I would have. In summary, Hireology creates a hiring system that allows me to consistently and correct find people.
Nachteile:
There is effort that must be put forth to setup your roles. It takes some time to do right. (Think of it as an investment in how good you would like the candidate to be). Re-hiring for that same role is then super simple. The only other negative is that there are some hiring boards that seem to have found a way to auto-submit their client's information to apply for a job. When we reach out to them, these individuals know nothing about the position and sometimes they still are a reasonable fit and want to interview and sometimes not. I have not seen these auto-applicants in the past few months, so it may have been prevented.
Cathy B.
Vice President & Director of Nursing in USA
Gesundheit, Wellness & Fitness, 11-50 Mitarbeiter
Verwendete die Software für: Mehr als 1 Jahr
Has its pluses, but also its minuses
Kommentare: Very middle of the road. Some positive things and other very frustrating things. Nothing is going to be perfect, but this could be a little better in my opinion.
Vorteile:
Easy to use and put new prospects in manually if needed. Nice to have the ability to text or email from the same platform. Having all the onboarding forms loaded for the candidate to complete has been helpful. Ease of ordering reference check, background check and drug test.
Nachteile:
If a prospect applies for two positions, none of the conversation/ information carries over and both applications need to be checked for all of the details. Also, there is no way of seeing where a prospect is in the process without physically opening each person to look. Being charged for a background check when the person never even completed the authorization or provided any information is beyond frustrating.
Kara E.
Home Care Aide Director in USA
Krankenhausversorgung & Gesundheitswesen, 51-200 Mitarbeiter
Verwendete die Software für: Mehr als 1 Jahr
In Betracht gezogene Alternativen:
Hireology for staffing needs
Kommentare: I wanted to love Hireology, as the concept aligns with what we need. If we chose to try them again, it would have to be for a different type of contract. We lost thousands of dollars.
Vorteile:
The Hireology platform was exceptionally easy to use. There was little training needed, as it was user friendly. The text messaging and template feature was also easy to use and allowed for fast contact.
Nachteile:
I found that our ads were not displayed properly on all job boards. For example, some failed to even have our description, the links often didn't work, a link once took me to a business that wasn't ours, etc. Not only was this frustrating, but our representative failed to take accountability. There were constant excuses and no one ever wanted to make it right for us. For what we paid, I expected the service to top of the line. For the same amount of applicants, I can pay less with Indeed who is the top job board.
Yami G.
Corporate Recruiter in USA
Bau, 201-500 Mitarbeiter
Verwendete die Software für: Mehr als 2 Jahre
Hireology ATS
Kommentare: We've had some hick ups with the set up because of our sales rep that is no longer there, but other than that it's been a good experience.
Vorteile:
I like that the all communication (including hiring managers) it's in one place. Has organic posting that saves us on job postings, able to text candidates, and you can view the candidate work flow stage.
Nachteile:
It's a cookie cutter system and most of the time you're unable to tailor processes based on our needs.
Janeth K.
Business Owner in USA
Gesundheit, Wellness & Fitness, 2-10 Mitarbeiter
Verwendete die Software für: Mehr als 1 Jahr
Great organizational tool
Kommentare: I enjoy having the all-in-one site but have to use different platforms such as Indeed and ZipRecruiter to find applicants--HIreology seems to be blocked from full efforts of these platforms; very expensive and difficult customer service
Vorteile:
It is very helpful to have all questions for interviews on one site, grading and communications--history of applicant. Keeps applicants' journey very organized
Nachteile:
Not the most responsive--have to input interview answers several times; I apply separately to Indeed as Hireology seems to be blocked from Indeed recruiting, does not seem to specify which StretchLab is requesting employees