Was ist Osiris?
Osiris ist eine leistungsstarke und doch nutzerfreundliche Bestattungssoftware, die von Bestattungsinstituten und Friedhöfen entwickelt wurde. Sie rationalisiert deine Website, Zahlungen, Terminplanung, Buchhaltung und Dokumente an einem leicht zu navigierenden Ort. Erlebe eine gute Quickbooks-Integration, unterstützt von einem Team aus der Bestattungsbuchhaltung. Osiris ist eines der wenigen heute erhältlichen SaaS-Produkte für Bestattungsunternehmen, Krematorien und Friedhöfe. Starte deine kostenlose 30-tägige Testversion von Osiris.
Wer verwendet Osiris?
Osiris ist einfach zu bedienen und von überall zugänglich, daher eignet es sich für große und kleine Unternehmen. Es gibt keinen Vertrag, nur eine einfache Vereinbarung. Verfügbar auf PC/MAC, Tablets und Mobilgeräten.
Osiris – Details
Funeral Directors Resource
1998 gegründet
Osiris – Details
Funeral Directors Resource
1998 gegründet
Osiris – Videos und Bilder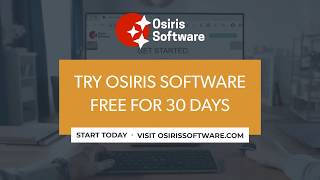 Kosten ähnlicher Produkte wie Osiris vergleichen
Startpreis
79,00 $/Monat
Nicht verfügbar
2.495,00 $/einmalig
100,00 $/Monat
Osiris – Bereitstellung und Support
Kundenbetreuung
E-Mail/Helpdesk
Wissensdatenbank
Telefon-Support
Chat
Einsatz
Cloud, SaaS, webbasiert
Mac (Desktop)
Windows (Desktop)
Chromebook (Desktop)
Android (mobil)
iPhone (mobil)
iPad (mobil)
Training
Persönlich
Live Online
Webinare
Dokumentation
Videos
Funktionen von Osiris
Aktivitäts-Dashboard
Alarmfunktion / Benachrichtigungen
Anpassbare Berichte
Anpassbare Formulare
Anpassbare Vorlagen
Aufgabenliste
Auftragserfassung
Auftragsmanagement
Belegmanagement
Berichterstattung und Statistik
Bestandsverfolgung
Daten-Import / -Export
Datenspeicher-Management
Dokumentenerstellung
Dokumentenmanagement
Dokumentenmanagement
Dokumentenspeicher
Drittanbieter-Integration
Elektronische Unterschrift
Fall-Management
Feuerbestattungs-Management
Finanzanalyse
Finanzberichterstattung
Finanzmanagement
Formularverwaltung
Friedhofsverwaltung
Geografische Karten
Integration in QuickBooks
Integration in die Buchhaltung
Inventarverwaltung
Kalenderverwaltung
Kontakt-Datenbank
Kontaktmanagement
Kostenschätzung
Kundendatenbank
Mehrere Standorte
Merchandising
Mitarbeiter-Datenbank
Rechnungsmanagement
Rechnungsverarbeitung
Self-Service Portal
Spenden-Management
Statusverfolgung
Terminplanung
Terminverwaltung
Veranstaltungskalender
Verfügbarkeitsanzeige
Vertrags-/Lizenz-Management
Verwaltung von vorab-Notwendigkeiten
Vorlagen-Management
Verbraucherdienste, 2-10 Mitarbeiter
Verwendete die Software für: Mehr als 1 Jahr
In Betracht gezogene Alternativen:
Great and Easy to Use
Kommentare: When using OSIRIS compared to other software companies, OSIRIS is by far the easiest to integrate with QUICKBOOKS. Also when imputing basic information, we love the fact it is all on one page instead of having to click several items.
Vorteile:
The ease of this software is amazing. Our staff feels very comfortable with it and it is very easy to push accounting to QuickBooks.
Nachteile:
We wish that we could integrate our credit card processing with OSIRIS instead of using the one they offer.
Antwort von Funeral Directors Resource
vor 2 Jahren
Terry- Thank you for taking the time to review Osiris. We appreciate your input. Integration with credit card vendors is an expensive process, so unfortunately, we can't integrate with everyone. We are constantly looking at customer requests and hope we can possibly meet your credit processing needs in the future. We love working with innovative funeral director's like you!
Char carpenter B.
Owner/Funeral Director in USA
Verbraucherdienste, 2-10 Mitarbeiter
Verwendete die Software für: 6-12 Monate
In Betracht gezogene Alternativen:
Great database platform for our funeral home!
Kommentare: We have needed a database for our funeral home since our inception. This will allow the entire office to be "on the same page" and be able to capture all the important tasks and details in a central location. The purchase of this software has already added value to the business and will continue to do so over time, I only wish we had made this decision earlier.
Vorteile:
We have been using Osiris for about six months between our trial, customizing and final "go live" date. It is a great platform to integrate our office, case files and QuickBooks. While it has been additional work on staff to learn the software and to transition using it in the arrangement, it will be absolutely worth the effort in the long run. The staff at Osiris is top notch, very knowledgeable, friendly and always willing to go the extra mile. The seamless integration into QuickBooks and reports available to me as an Owner are going to be indispensable as more data is gathered.
Nachteile:
We are a Mac office, so the use of Parallels (to utilize Osiris with our Macs) with this PC based product has had it's challenges, but the Osiris staff has been with us every step of the way. That said, if your office uses Macs, I would still highly recommend Osiris.
Antwort von Funeral Directors Resource
vor 2 Jahren
Dear Char, We appreciate your review. We do have a collaboration portal coming soon which will relieve many of your mac issues especially when meeting with families! Thank you for your comments and please keep them coming. The best is yet to come!
Cameron N.
Arranging Funeral Director in USA
Verifizierter Nutzer auf LinkedIn
Verbraucherdienste, 2-10 Mitarbeiter
Verwendete die Software für: Mehr als 1 Jahr
Simple Arrangement Software with Quickbooks Integration
Kommentare: arrangement meeting are much easier with the software and math errors are thing of the past. We enjoy the software and it makes meeting with clients and pricing much easier.
Vorteile:
The ease of use and how it exports my client files into my quickbook systems
Nachteile:
The ability to store scanned documents to the client files.
Antwort von Funeral Directors Resource
vor 3 Jahren
Cameron, Thank you very much for your review! We are just releasing our document storage feature this week! We will reach out and get a time that works for you to show you how to use the document storage. Sincerely, Osiris Team
Kevin H.
CHIEF FUNERAL DIRECTOR in USA
Einzel- & Familiendienstleistungen, 51-200 Mitarbeiter
Verwendete die Software für: Mehr als 1 Jahr
In Betracht gezogene Alternativen:
MANAGEABLE GROWING PAINS
Kommentare: Being able to be somewhat mobile with software and able to communicate with office while out on business travel has been a great benefit to me.
Vorteile:
I LIKE HOW THE TEAM AT OSIRIS IS GROWING WITH US. WE ARE CONSTANTLY SHARING WITH ANOTHER ON HOW TO ENHANCE THE SYSTEM. TECH SUPPORT IS FANTASTIC AND SOLUTIONS ARE MADE OR GIVEN ALMOST IMMEDIATELY DURING THE CALL
Nachteile:
Still would like to see event schedule that would include staff and vehicle assignments that could be shared.
Antwort von Funeral Directors Resource
vor 2 Jahren
Dear Kevin, We very much appreciate your review and taking time to help us with your useful comments and suggestions. Your organization has been invaluable in helping us grow and make enhancements to our product. Resource management is coming soon - you are going to love it!
Kelsey P.
Funeral Director in USA
Gastgewerbe, 2-10 Mitarbeiter
Verwendete die Software für: Mehr als 1 Jahr
Osiris for Funeral Services
Kommentare: My overall experience has been great. I initially googled "software for funeral homes" and found Osiris. I called them and spoke with the representative and realized it was something I wanted to try. The trial error went great and we love the new calendar addition. We have been using it for maybe a year not I can't remember when we got it but it is great for our staff of all ages.
Vorteile:
I love that this software was designed with a funeral director in mind. I know some directors were able to give input and help make this software great. I know I myself have suggested some edits and those have been followed through with. Each time I have an issue or problem their customer service was always more than happy to help and we resolve all issues quickly. The software was quick and easy to learn how to use.
Nachteile:
The only con I have is the miscellaneous section of the software and the compatibility with Mac. When I say miscellaneous I mean that it is a little unorthodox to enter in a misc charge without it connecting to a deceased person specifically. Also, with parallels it sometimes freezes or I will have a strange printer connection situation when I jump on to different wifis. Other than that the software does what it needs to do.
Antwort von Funeral Directors Resource
vor 2 Jahren
Dear Kelsey, Thank you for your review. We are coming soon with a collaboration portal which will help you bypass many of the mac issues especially when meeting with families. We really appreciate your suggestions and we are committed to continual improvement!