Was ist Osiris?
Osiris ist eine leistungsstarke und doch nutzerfreundliche Bestattungssoftware, die von Bestattungsinstituten und Friedhöfen entwickelt wurde. Sie rationalisiert deine Website, Zahlungen, Terminplanung, Buchhaltung und Dokumente an einem leicht zu navigierenden Ort. Erlebe eine gute Quickbooks-Integration, unterstützt von einem Team aus der Bestattungsbuchhaltung. Osiris ist eines der wenigen heute erhältlichen SaaS-Produkte für Bestattungsunternehmen, Krematorien und Friedhöfe. Starte deine kostenlose 30-tägige Testversion von Osiris.
Wer verwendet Osiris?
Osiris ist einfach zu bedienen und von überall zugänglich, daher eignet es sich für große und kleine Unternehmen. Es gibt keinen Vertrag, nur eine einfache Vereinbarung. Verfügbar auf PC/MAC, Tablets und Mobilgeräten.
Wo kann Osiris bereitgestellt werden?
Cloud, SaaS, webbasiert, Mac (Desktop), Windows (Desktop), Chromebook (Desktop), Android (mobil), iPhone (mobil), iPad (mobil)
Über den Anbieter
Funeral Directors Resource
1998 gegründet
Telefon-Support
Chat
Erhältlich in diesen Ländern
Kanada, Vereinigte Staaten
Über den Anbieter
Funeral Directors Resource
1998 gegründet
Telefon-Support
Chat
Erhältlich in diesen Ländern
Kanada, Vereinigte Staaten
Osiris – Videos und Bilder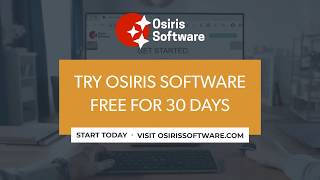 Kosten ähnlicher Produkte wie Osiris vergleichen
Osiris Funktionen
Dokumentenmanagement
Feuerbestattungs-Management
Finanzberichterstattung
Inventarverwaltung
Kalenderverwaltung
Merchandising
Verwaltung von vorab-Notwendigkeiten
Verbraucherdienste, 2-10 Mitarbeiter
Verwendete die Software für: Mehr als 1 Jahr
In Betracht gezogene Alternativen:
Great and Easy to Use
Kommentare: When using OSIRIS compared to other software companies, OSIRIS is by far the easiest to integrate with QUICKBOOKS. Also when imputing basic information, we love the fact it is all on one page instead of having to click several items.
Vorteile:
The ease of this software is amazing. Our staff feels very comfortable with it and it is very easy to push accounting to QuickBooks.
Nachteile:
We wish that we could integrate our credit card processing with OSIRIS instead of using the one they offer.
Antwort von Funeral Directors Resource
vor 3 Jahren
Terry- Thank you for taking the time to review Osiris. We appreciate your input. Integration with credit card vendors is an expensive process, so unfortunately, we can't integrate with everyone. We are constantly looking at customer requests and hope we can possibly meet your credit processing needs in the future. We love working with innovative funeral director's like you!
Char carpenter B.
Owner/Funeral Director in USA
Verbraucherdienste, 2-10 Mitarbeiter
Verwendete die Software für: 6-12 Monate
In Betracht gezogene Alternativen:
Great database platform for our funeral home!
Kommentare: We have needed a database for our funeral home since our inception. This will allow the entire office to be "on the same page" and be able to capture all the important tasks and details in a central location. The purchase of this software has already added value to the business and will continue to do so over time, I only wish we had made this decision earlier.
Vorteile:
We have been using Osiris for about six months between our trial, customizing and final "go live" date. It is a great platform to integrate our office, case files and QuickBooks. While it has been additional work on staff to learn the software and to transition using it in the arrangement, it will be absolutely worth the effort in the long run. The staff at Osiris is top notch, very knowledgeable, friendly and always willing to go the extra mile. The seamless integration into QuickBooks and reports available to me as an Owner are going to be indispensable as more data is gathered.
Nachteile:
We are a Mac office, so the use of Parallels (to utilize Osiris with our Macs) with this PC based product has had it's challenges, but the Osiris staff has been with us every step of the way. That said, if your office uses Macs, I would still highly recommend Osiris.
Antwort von Funeral Directors Resource
vor 3 Jahren
Dear Char, We appreciate your review. We do have a collaboration portal coming soon which will relieve many of your mac issues especially when meeting with families! Thank you for your comments and please keep them coming. The best is yet to come!
Matthew R.
Operations Manager/ Funeral Director in USA
Buchhaltung, 2-10 Mitarbeiter
Verwendete die Software für: Mehr als 2 Jahre
Software
Kommentare: Overall not the best, for the amount of money that you pay and the type of service you get the money is far to much.
Vorteile:
Local business and welling to try to help in the business
Nachteile:
updates where far behind the time, had to management the link to the accounting software, was not web based and had to have a certain amount of user's or pay more money, never could get support and no one would ever call you back when you needed help. Overall not the best system for a busy firm.
Antwort von Funeral Directors Resource
vor 3 Monaten
Matthew - we are surprised by these comments as we are web based and we do update our software at least once a month. We have released a number of large features just in the last year alone. Our pricing is not based upon the number of users as we have unlimited users for every plan. The support experience you are describing is not typical of the type of response we get from our users. We would love the opportunity to make this right for you. If you can let us know who you are and the firm you are with, we would appreciate the opportunity to make this right with you. We are a family owned and operated business. We are not owned by a large company like many of our competitors and we take this response very personally. We wish you the best in your future and we are here to make life better for you and not be a hinderance to your business.
Kailee V.
Embalmer in USA
Verbraucherdienste, 2-10 Mitarbeiter
Verwendete die Software für: Mehr als 1 Jahr
Review of Funeral Home Software
Kommentare: Overall Osiris is exactly what we needed. A lot of research went into this purchase for our independent funeral home. It does everything that we need. It modernized our whole operation and was a super smooth transition to software based records. I absolutely love all of the reports and the ease of billing and accounts receivable with the program! I would also like to give a humble thank you to the whole team at Osiris, including the wonderful customer rep. The customer service provided by Osiris is like no other. I swear there have been times I broke the program, and they literally will log on to the computer and walk me through the issue to get me back up and running ASAP.
Vorteile:
We went from complete paper records and contracts to Osiris, which was a huge project. I loved the ease of entering the contract as well as the efficient record keeping.
Nachteile:
I really don't have something that I don't care for, but for the sake of the question, I found it frustrating when things are missing in the entry for a case and you were stopped from proceeding. Example is if you do not have the name of the purchaser, it stops you from going to the next screen for the contract and you have to click out of it.
Antwort von Funeral Directors Resource
vor 4 Jahren
Kailee, Thank you so much for your review and your suggestions for ways to improve Osiris! We know you are so busy and it is very helpful for you to take away from your busy schedule to write a review for us! Sincerely, The Osiris Team
Bradley B.
Office Manager in USA
2-10 Mitarbeiter
Verwendete die Software für: 1-5 Monate
Awesome Customer Support!
Kommentare: I have just come into this industry in the last couple of months, so I was very concerned I'd have a long period of training to get up to speed with industry needs and demands. Although I know there is more to learn as far as the industry is concerned, I feel as if I have mastered the paperwork demands by using Osiris.
Vorteile:
The program itself is pretty easy to learn to use and is packed tools, forms and customizations. But the best Pro is the Customer Support Team. If I see a need for data collection, or I make a simple request to add something to a form, I get an immediate response on who has taken ownership of the request, and continual feedback about where that person is in the process. I feel as if I, myself, am part of the team.
Nachteile:
As with any software that has to customize across so many different state regulations and requirements, there can be bumps and glitches with the way things show up or don't show up. For instance, you might try to populate an obit and find that it didn't pull something you want to always have in your obit. Figuring out how to change your template can be a little unnerving at first. However, here's where the Pro slips right back in: the Support Team really does support you, and will help you customize whatever you need.
Antwort von Funeral Directors Resource
vor 6 Jahren
Bradley - thank you for such a great review. It will be very beneficial to people looking at different software companies to determine if Osiris will fit their needs.