Was ist Maintenance Connection?
Maintenance Connection bietet eine umfassende, webbasierte Lösung für das Wartungsmanagement (oder webbasierte CMMS), die Auftragsverfolgung, präventive Wartung, vorbeugende Wartung, Asset-Management, integrierte Verfahrensbibliotheken, Inventarverfolgung, Einkauf, Terminplanung und Serviceanfragen umfasst – all das ist einfach über einen Webbrowser verfügbar. Die Lösungen sind entweder vor Ort (in einem Intranet installiert) oder cloudbasiert (gehostet im Internet in einem sicheren Rechenzentrum) verfügbar.
Wer verwendet Maintenance Connection?
– Fertigung/Lager – Energie – Facility-Management – Gesundheitswesen – Regierung – Regeneration – Stadt- und Staatliche Regierung – Transport – Metall/Bergbau
Wo kann Maintenance Connection bereitgestellt werden?
Cloud, SaaS, webbasiert, Mac (Desktop), Windows (Desktop), Windows (On-Premise), Linux (On-Premise), Android (mobil), iPhone (mobil)
Über den Anbieter
Accruent
1999 gegründet
Telefon-Support
Chat
Erhältlich in diesen Ländern
Australien, Indien, Kanada, Vereinigte Staaten, Vereinigtes Königreich
Über den Anbieter
Accruent
1999 gegründet
Telefon-Support
Chat
Erhältlich in diesen Ländern
Australien, Indien, Kanada, Vereinigte Staaten, Vereinigtes Königreich
Maintenance Connection – Videos und Bilder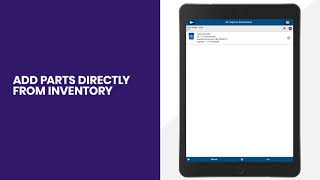 Kosten ähnlicher Produkte wie Maintenance Connection vergleichen
Maintenance Connection Funktionen
Abrechnung & Rechnungsstellung
Aktivitäts-Dashboard
Anlagegegenstand-Management
Arbeitsauftragserstellung
Arbeitsauftragsverwaltung
Asset Lifecycle Management
Aufgabenplanung
Berichterstattung / Analyse
Berichterstattung und Statistik
Bestandsverfolgung
Compliance Management
Dokumentenmanagement
Drittanbieter-Integration
Garantie-Nachverfolgung
Geräte-Management
Gerätenachverfolgung
Historische Berichte
Inspektions-Management
Instandhaltungsmanagement
Inventarverwaltung
Job-Management
Kostennachverfolgung
Kreditplanung
Kundendienst-Historie
Lieferanten-Management
Mobiler Zugriff
Prädiktive Wartung
Störfallmanagement
Techniker-Management
Terminplanung
Verfolgen von Vermögensanlagen
Verwaltung von Einzelteilen
Vorbeugende Wartung
Wartungsplanung
Alternativen für Maintenance Connection
Bewertungen über Maintenance Connection
Kevin H.
Maintenance Planner in USA
Verifizierter Nutzer auf LinkedIn
Maschinenbau oder Wirtschaftsingenieurwesen, 10.000+ Mitarbeiter
Verwendete die Software für: Mehr als 2 Jahre
Software Review
Kommentare: I highly recommend purchasing this program for any company that needs to track their equipment. This can track your hours, parts used & stocked, purchase history, equipment history, PMs and have all your vendors and manufactures a click away.
Vorteile:
This is a very good CMMS. I have worked with several since 1985. Maintenance Connection's gold is in the reports. No other program offers this type of option. It cannot be beet. As a super-user I can tell you the reports function gives you every possible option to track your documentation and report it to those that need it.
Nachteile:
The MC University training program needs help. I have been very dissatisfied with it. They do not take into account actual uses of the program. The writer probably hasn't actually used the program in real world as I have for 12 years.
Emily B.
Project Manager in USA
Hausmeisterservice, 5.001-10.000 Mitarbeiter
Verwendete die Software für: Mehr als 2 Jahre
In Betracht gezogene Alternativen:
Great Product
Kommentare: This is a good product and the company really stands behind it. I have used competitor software and it doesn't have the same capabilities that MC does.
Vorteile:
It is visually appealing and not too cluttered like competitor software. The average user can get started quickly with a short introduction.
Nachteile:
Running scripts is complicated. I have had to reach out to support to help with the SQL. More push button options would be helpful.
Steven W.
Maintenance Supervisor in
Industrieautomation, 51-200 Mitarbeiter
Verwendete die Software für: Mehr als 2 Jahre
Quelle: SoftwareAdvice
limited usefulness with Ipads
Kommentare: Our technicians use Ipads to access the program, and they are very limited in what they can see and do. When work orders are in a complete status, they are not easily accessible form the ipads, which limits the information the next shift has to see what has been done. The work orders only have a very small text line so it is awkward to type in and to see detailed notes or reports from the Ipads. Since the techs cannot access the information, the reports tend to be very brief and lack details that could help other techs if the same problem comes up again. The company wants to save money on the number of computer logins, so techs do not have regular access to see the work orders on a computer, and the program works differently between the Ipad and computer so they cannot use the computer efficiently when they do manage to get access through one. I have tech level access, but still receive automated reports which can be helpful to see what is going on; I do not see what flexibility there is with creating new reports or using the program to track specific techs or shifts.
Vorteile:
It is helpful in tracking work that needs to be done. It makes assigning projects to specific technicians easy, and tracking how long it takes to complete projects.
Nachteile:
Tablet program is awkward and very limited use when used on its own.
David J.
Electrician in Australien
Verifizierter Nutzer auf LinkedIn
Zeitung, 501-1.000 Mitarbeiter
Verwendete die Software für: Mehr als 2 Jahre
Benefits of using Maintenance Connection
Kommentare: We are using the desktop version to plan and analyse our PM strategy and work orders. The trades staff on the floor use the mobile version which will run on most tablets via a standard browser at all our plants to record all breakdowns of assets which is then analysed each month to identify reoccuring faults or assets that are regularly failing. A strategy is then put in place to eliminate the root cause of the issue.
The trades staff can also access asset information via the tablet (such as manuals, procedures) that are directly linked to the asset or the work order.
We are now seeing huge gains in efficiencies in the inventory section of our business due to the automatic reorder functionality for inventory as the trades staff directly book out parts used. once a work order is entered on the tablet, the trades staff can look up parts that are used on that asset and see how many of those parts are in stock and the location of the bin in the store .
Vorteile:
The ease of use in the configuration of MC is far better than what I experienced with different vendor. Most user options are a setting that the local administrator can change via a tick box option. The in built reporting and dashboard suite are very easy to pick up and customise reports and dashboards to your companies individual needs
Nachteile:
The only problem I have found with the software is now that we are starting to use more features of the program at a higher level we are finding small bugs. These bugs don't affect the basic functionality and the support staff are brilliant in identifying the issues and passing the issues on to the developers to develop a fix.
Antwort von Maintenance Connection
vor 4 Jahren
David, Thank you so much for your detailed feedback! We're thrilled to hear that you love the automatic parts reordering feature! Thank you for being a Maintenance Connection customer. All the best,
Joanna H.
Maintenance Coordinator/Engineering Clerk in USA
Verifizierter Nutzer auf LinkedIn
Automotive, 5.001-10.000 Mitarbeiter
Verwendete die Software für: Mehr als 2 Jahre
CMMS Software You Can Use
Kommentare: We have been able to implement MTBF tracking and starting to analyze the data we've been collecting to help put the top issues to rest. Their customer service team is top-notch, they are there to answer any questions or issues you might have. Kudos to them and all of their quick responses!!
Vorteile:
The simplicity of initial setup and the ease of daily use is one of the best things about Maintenance Connection. The software is very intuitive and is designed with the end-user in mind. Their community area (MC User Connect) is a great part of the package - there's a Product Suggestion area, on-demand learning videos, and a library that holds a great amount of instruction if needed.
Nachteile:
If you are using Maintenance Connection to connect multiple locations or facilities under one system, there are some areas of the software that need to be location specific, such as Failures - all 8 of my facilities do not share the same failure codes - we each have different equipment and machinery.
Antwort von Maintenance Connection
vor 4 Jahren
Thank you so much for the great review, Joanna! We're so glad you're a Maintenance Connection customer. Thank you!