Was ist Regpack?
Regpack ist eine umfassende Online-Registrierungsplattform, der mehr als 7.000 Unternehmen weltweit vertrauen. Regpack bietet dir die Tools, die du benötigst, um jeden Aspekt deiner Veranstaltung oder deines Programms verwalten zu können, einschließlich flexibler Formularerstellung, dynamischer Echtzeit-Berichterstattung, integrierter Online-Zahlungen und weiterer Registrierungslösungen, die du für die Ausführung deiner Veranstaltungen benötigst. Die Kund*innen von Regpack sehen eine Steigerung in der Anzahl der Registrierungen, verzeichnen Umsatzwachstum und führen ihre täglichen Aufgaben effizienter aus.
Wer verwendet Regpack?
Organisationen, die Stunden sparen, schnell bezahlt werden, ihren Umsatz und die Registrierungen steigern möchten. Komplexe Aufbauoptionen und integrierte Zahlungen automatisieren und rationalisieren die Registrierung und Bezahlung.
Wo kann Regpack bereitgestellt werden?
Cloud, SaaS, webbasiert
Über den Anbieter
Regpack
2010 gegründet
Telefon-Support
Chat
Erhältlich in diesen Ländern
Australien, Kanada, Vereinigte Staaten
Über den Anbieter
Regpack
2010 gegründet
Telefon-Support
Chat
Erhältlich in diesen Ländern
Australien, Kanada, Vereinigte Staaten
Regpack – Videos und Bilder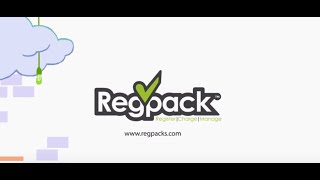 Kosten ähnlicher Produkte wie Regpack vergleichen
Regpack Funktionen
ACH Zahlungsabwicklung
Abrechnung & Rechnungsstellung
Abzeichen-Management
Aktivitäts-Dashboard
Alarmfunktion / Benachrichtigungen
Anmeldebestätigung
Anmeldung / Onboarding
Anpassbare Formulare
Anpassbare Vorlagen
Anwendungsmanagement
Anwesenheitsmanagement
Aussteller- / Lieferanten-Management
Befragungs-/Umfragemanagement
Belegmanagement
Berichterstattung / Analyse
Berichterstattung und Statistik
CRM
Dashboard
Datensicherheit
Debit-/Kreditkartenverarbeitung
Drittanbieter-Integration
E-Mail Marketing
Elternportal
Eventplanung
Gebühren-Management
Gruppenanmeldung
Kalenderverwaltung
Kartenverkauf
Klassen-Management
Klassenregistrierung
Klassenterminplanung
Kommunikationsmanagement
Kontaktmanagement
Kundenmanagement
Kundenspezifisches Branding
Mahnwesen-Management
Marketing-Automatisierung
Mehrere Währungen
Mehrere Zahlungsmöglichkeiten
Mitarbeiter-Management
Mitglieder-Datenbank
Mitglieder-Portal
Mitgliederkommunikation
Mitgliederverzeichnis
Mitgliedschaftsarten
Mitgliedschaftsverlängerung
Mobile Zahlungen
Online-Anmeldung
Online-Spenden
Online-Zahlungen
Onlineformulare
PCI-Compliance
Personalverwaltung
Pfand-Management
Preismanagement
Prävention von Zahlungsbetrug
Rabattmanagement
Registrierung vor Ort
Registrierungs-Management
Reservierung von Akitivtäten
Reservierung-Management
Self-Check-in/-Check-out
Self-Service Portal
Spenden-Tracking
Spender-Management
Studenten-Management
Teilnehmer-Management
Teilnehmer-Tracking
Veranstaltungsmanagement
Verfolgen der Teilnahme
Wartelisten-Management
Wiederkehrende Rechnungen
Wiederkehrende Spenden
Wiederkehrende- / Abonnement-Abrechnung
Zahlungsabwicklung
Zugriffskontrollen / Berechtigungen
für gemeinnützige Organisationen
wiederkehrende Zahlungen mehrerer Zeiträume
Tami B.
Owner and Principal in USA
Verifizierter Nutzer auf LinkedIn
Verwendete die Software für: 1-5 Monate
Flexible system that can be used for much more than just registering users
Vorteile:
Flexibility of the triggers, ease of building forms, initial strong customer support, overall ability to extend the tool to be much more than a registration system. I have set this up as a mini-Student Information System for a small school, tracking applicants, admissions data, student data and more. The ability to stage the release of various forms and emails makes that possible.
Nachteile:
Would like it to do the following: 1. Enable triggers to change a user's status 2. Enable triggers to work with NOT logic and not just AND logic or ability to set up multiple trigger situations for a single form/email. 3. Ability to sort statuses. 4. Ability to have payment plans for paying that aren't forced (auto-bill). 5. Ability for an admin to login as a user to see what's happening in their account. 6. Make editing of an existing filter work better (it typically erases it and you have to start over). 7. Make it easier to unassign users from an asst. admin in bulk.
Antwort von Regpack
vor 4 Jahren
Tami, it's great to hear that Regpack has been a flexible solution for your organization and is giving you more value than you initially thought. Some of the features you'd like to see already exist! A client success manager is reaching out to you directly to go over this feedback to ensure you use the system to it's max potential.
Andrew B.
Director of Operations in USA
Darstellende Künste, 11-50 Mitarbeiter
Verwendete die Software für: Mehr als 2 Jahre
Robust product with lots of options, but some glitches
Kommentare: The discount structure of our program was so easy to set up in the system. We loved that part of it. And the autobilling and email automation saved us so much time!
Vorteile:
Lots of different ways to set up your program with custom forms, payment plans, and automations. This software is great for a wide variety of use cases. The new interface on the back end is easy to use with a great search function. And the autobilling makes it really easy to make sure everyone is paid up.
Nachteile:
It does glitch occasionally. A button won't work as you expect it to. A filter will include erroneous results. A pop-over or tool tip will get stuck in place and you'll have to refresh the page. Our users frequently had issues resetting their passwords. It chips away at the faith you have in the software to give you reliable reports, etc. The user experience is also not the most intuitive on the front end. Right at the beginning, there is a box with a dotted border instructing users on how to use the progress bar to navigate the forms. Why not just make the progress bar more obviously interactive? This is UX design 101. If you have to explain something in your design, you should find a way to make it more intuitive instead. And our patrons STILL had questions about how to find things in the system.
Antwort von Regpack
vor 2 Jahren
Andrew, I'm so glad to read that Regpack makes customizing your process easy and gives you the options you need to present your classes and manage your attendees easily in the back end. I have our dev team looking into some of the glitches you mentioned. We work hard to ensure a smooth user experience and when we find issues, we work quickly to resolve them. The resent password issue you mentioned was brought to our attention and resolved last month. All in all, its great to hear Regpack has been a big upgrade for how you work and we look forward to continued success in our partnership!
Rachel S.
Education & Camp Director in USA
Bildungsmanagement, 2-10 Mitarbeiter
Verwendete die Software für: Mehr als 2 Jahre
In Betracht gezogene Alternativen:
5 Year User
Kommentare: Subpar at best. For someone with automation/website design/coding/management experience I feel this program has away to go. I would appreciate and look forward to a more user-friendly experience in the future. Quicker support services would be a huge help.
Vorteile:
Waitlist features, mostly customizable. I like that I am in control (for the most part) of what our registration looks like.
Nachteile:
The support services. The timeliness and quality of these services continue to not be beneficial and unhelpful. 1-2 days is ridiculous especially when most problems arise during registration etc. Our parents/clients become very angry when we are not able to quickly help them and there spot gets filled...
Antwort von Regpack
vor 3 Monaten
Hey Rachel, Glad to hear that you love Regpack gives you the ability to control the look and flow of your registration process. Regarding our Support, our average response time to support requests is 4 hours, not 1- 2 days. I hope you have taken advantage of our Q&A sessions we offer, which are 1:1 training calls that allow you to ask questions, learn your system setup, and understand how best to use the system.
Mark B.
Director of Operations in Kanada
Gastgewerbe, 11-50 Mitarbeiter
Verwendete die Software für: 1-5 Monate
Wildly useful, flexible and comprehensive registration tool!
Kommentare: All-in-all, extremely good. They make remote support work very well. The support team is both responsive and extremely knowledgeable of the product.
Vorteile:
The flexibility of the registration form builder which met the needs of my most complicated programs.
Nachteile:
I would have LOVED if I could have integrated my existing payment platform rather than wait for and accept the rates of a new processor.
Antwort von Regpack
vor 2 Monaten
Mark - so great to hear that you're enjoying our support and we're able to tick the boxes of your needs in ways other software options could not. This is where Regpack is perfect for organizations with unique processes and specific needs. We cater to it all! I hope now that you're well into your registration season, you're appreciating the functionality of the integrated payments for easier reporting, and the automation for closing balances it provides so you can focus on your programs and we focus on bringing in revenue for you. We're always here if you need help!
Joy D.
Operations Director in USA
Einzel- & Familiendienstleistungen, 11-50 Mitarbeiter
Verwendete die Software für: 1-5 Monate
In Betracht gezogene Alternativen:
Great product for the price.
Kommentare: I really like the overall design and user-friendly nature of the projects and forms. We are able to structure our registration questions and flow of registrations for our camping events for both our campers and counselors.
Vorteile:
I really like how easy this software allows for question formats. I like the ability to have the complex question formats.
Nachteile:
The inability to accept donations in a direct format without the use of a multiple choice product option. I also do not like the inability to contact customer support directly.
Antwort von Regpack
vor 2 Jahren
Hi Joy, glad you are loving Regpack and how easy it is to create a customized process for your camp registration and donations. We've made some great updates just in the last few weeks to help facilitate an even better donation experience, and we're happy to help you implement those updates! Looking forward to helping you make registration even better!