Was ist Lead Liaison?
Lead Liaison identifiziert Leads und kann erkennen, wann potenzielle und bestehende Kunden sowie Partner sich mit deiner Marke befassen. Mit ProspectVision, dem Besucherverfolgungstool von Lead Liaison, erhältst du wichtige Vertriebsinformationen, mit denen du bestimmen kannst, wofür sich potenzielle Kunden interessieren und deine Kommunikation dementsprechend anpassen kannst. Wenn ein potenzieller Kunde eine wichtige Seite besucht, können Warnmeldungen an dein Vertriebsteam gesendet werden. Außerdem hast du die Möglichkeit, tägliche Berichte an dein Postfach zu senden. Hole dir mehr aus dem Marketing heraus, indem du die Effektivität deiner Outbound-Bemühungen verfolgst.
Wer verwendet Lead Liaison?
Zur Zielgruppe gehören Unternehmen, die B2B-Lösungen verkaufen, und Einnahmen generieren möchten. Unternehmen, die Technologie zur Ergänzung ihrer Lead-Management-Prozesse verwenden möchten, sollten das Unternehmen kontaktieren.
Wo kann Lead Liaison bereitgestellt werden?
Cloud, SaaS, webbasiert, Android (mobil), iPhone (mobil), iPad (mobil)
Über den Anbieter
Lead Liaison
Ansässig in Allen, USA
2013 gegründet
Telefon-Support
24/7 Live-Support
Chat
Erhältlich in diesen Ländern
Australien, Kanada, Vereinigte Staaten
Über den Anbieter
Lead Liaison
Ansässig in Allen, USA
2013 gegründet
Telefon-Support
24/7 Live-Support
Chat
Erhältlich in diesen Ländern
Australien, Kanada, Vereinigte Staaten
Lead Liaison – Videos und Bilder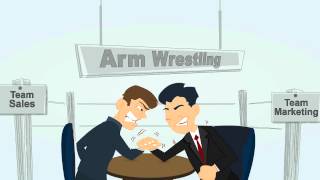 Kosten ähnlicher Produkte wie Lead Liaison vergleichen
Lead Liaison Funktionen
Abonnenten-Management
Anpassbare Felder
Berichterstattung / Analyse
CAN SPAM-Compliance
Content Delivery
Content-Management
Daten-Import / -Export
Drip-Kampagnen
Dynamische Inhalte
E-Mail Marketing
Email-Kampagnen-Management
Kampagnenmanagement
Kontakt-Datenbank
Kontaktmanagement
Lead Segmentierung
Lead-Engagement
Lead-Erfassung
Lead-Qualifizierung
Leadmanagement
Leistungskennzahlen
Listen-Management
Marketing-Automatisierung
Mobil-ootimierte E-Mails
Multichannel-Marketing
Personalisierung
Pipeline-Management
Planungs-Tools
Priorisierung
ROI Tracking
Segmentierung
Social Marketing
Verfolgung von Interaktionen
Vorlagen-Management
WYSIWYG-Editor
Websitebesucher-Nachverfolgung
Zielkontoerkennung
Zielseiten / Web-Formulare
Alternativen für Lead Liaison
Bewertungen über Lead Liaison
Samantha
Marketing Director in USA
Verifizierter Nutzer auf LinkedIn
Personalwesen, 51-200 Mitarbeiter
Verwendete die Software für: Mehr als 1 Jahr
Incredible ROI and functionality
Kommentare: Lead Liaison's marketing automation and visitor tracking have been monumental in successfully deploying our organization's inbound marketing strategy. We've closed several deals as a result of the platform and expect those numbers to continue to grow.
Vorteile:
The platform is robust - and Lead Liaison takes customer's needs into account when enhancing product design. There was an integration that didn't exist - we asked for it, they built it, and our ROI has continued to skyrocket. Features appeal to all sorts of roles at our organization - sales, marketing, and analysts.
Nachteile:
I don't have any downsides to note here. As with any newly implemented software I'd say there is a slight learning curve. However, you get out what you put in, so make time to utilize the training sessions Lead Liaison offers, and educate yourself using their videos, reading the wiki, and during quarterly review calls.
Virginia
Communications Manager in USA
Verifizierter Nutzer auf LinkedIn
Informationstechnologie & -dienste, 51-200 Mitarbeiter
Verwendete die Software für: Mehr als 2 Jahre
Quelle: GetApp
Linking leads and sales with an automated liaison
Vorteile:
Are you looking for an automated visitor tracking solution to simultaneously identify potential leads on your website and shorten your sales cycle? Lead Liaison's Prospect Vision License for visitor tracking provides just that and more! Having more transparency into the needs of our visitors has greatly improved our ability to close leads more quickly and clues us in on the areas of improvement. PROS As a marketer, the best aspect of Lead Liaison is the ability to make the overall process between our sales and marketing teams more effective; via expediting our sales efforts and more visibility into our marketing initiatives. Lead Liaison's automated software (Prospect Vision) saves me hours from doing work I used to have to do manually (and is more reliable than Google Analytics); this license provides visibility into your website visitors and companies in real-time, by tracking their IP address as they interact with your website. Once a visitor interacts with your website to complete an action (i.e., download content, interact with marketing materials, watch videos, submit forms, clicking a document or URL with in an email, etc.) their IP address will be stored in Lead Liaison's database. From that point on you will have a digital record of any past and current interactions the visitor has with your website. The information gathered from visitors (i.e. what pages they navigated to, how much time they spent on each page, traffic source, content interactions, etc.) relives the pressure on sales by helping them understand how to target potential leads more quickly. Here are a few of my favorite features of this application: •(Send & Track) When you send emails you can include documents and links from your website that will tell you when the recipient opens the email and what actions they took after opening the email. •(Sales alerts) Automated email notifications will automatically be sent to your email in real time to let you know when a visitor has completed a specific action that would categorize them as a hot or potential buying customer. •(Daily Reports) Activity Update Reports are sent to your email each morning, which list the people and companies who interacted with your website on the previous day. This helps expedite sales, by targeting qualified leads more quickly and keeps you from having to search through the database manually. •(Social media/content features) You can create shortened links and add to print marketing materials to measure how effective they are at bringing visitors back to your website and/or to the intended solution or product. Social media posts, campaigns, etc. can be organized into specific folders, for specific social platforms; you can generate specific tracking links (and shortened URLs) you can apply to the content to track which platform or content you are gaining the most traction from. •(GDPR) General Data Protection Regulation is becoming more and more prominent in the world of marketing, sales, and technology. With the available GDPR features you can set up proper tracking opt-in and exclude people in specific areas. •(CRM) The CRM features acts much like PipeDrive (our CRM of choice, before moving to Lead Liaison) with the option to customize your own pipeline, add information to prospect profiles, notes, etc. Lead Liaison is compatible with numerous applications, like PipeDrive; you can do things like export leads directly into PipeDrive's CRM with one click!
Nachteile:
Although this is one of my favorite applications (as it makes my marketing role much easier), it does take some time to get everything set up correctly and may require some technical skill. I hope in the future they provide the option to be able to download a complete list of all prospects with all the dates and each page they visited on our website; this would help us get a better idea for which pages perform best on our website (without having to do so manually).
James
CEO in UK
Verifizierter Nutzer auf LinkedIn
Computer-Hardware, 11-50 Mitarbeiter
Verwendete die Software für: Mehr als 1 Jahr
No ROI and would not let me cancel
Kommentare: Truly none. When you think about the opportunity (and I really don't wish to think about the opportuntiy cost) we've potentially lost 10% of revenue by choosing Lead Liaison.
Vorteile:
The staff at Lead Liaison are great and they are always looking to help out so that you can get the best out of their system. Especially during the first 3 months when they get 1 person to look after you
Nachteile:
Sadly the data is bad. Real bad. We were poached from a competitor where we were getting 2600% ROI. This was a bad business decision on our part. Lead Liaison promised the same level of visitor identification with many more extra features but it never stacked up. After 12 months we actually did not see a return on investment greater than the original investment. Conversely the competitor has seen a 1700% ROI just in month 1 upon returning to them. From my previous comment we really don't' have an answer to this. The ideal was to have a single platform for identifying site visitors, doing marketing automation, landing pages and email campaigns. We found Lead Liaison to be a "jack of all trades, master of none". We have switched our entire tech stack to alternative platforms, at a lower cost, greater functionality and far greater ROI.
Antwort von Lead Liaison
vor 4 Jahren
Tablet Technologies made a commitment to use us as their partner for sales/marketing software. We made a commitment to support them at every step, as we do with all of our clients. Despite multiple attempts to work with them and support changes in their organizational structure, James wanted to break his commitment. We provided many hours of 1:1 training, access to our learning platform, and standard quarterly consultations during the course of the relationship. Through our check-ins there was no mention of dissatisfaction with our Service/results despite our repeated suggestions to implement strategic and tactical methods that are proven to drive sales. Lead Liaison readily concedes that our software is not magical, and if you do not use it in your sales and marketing process, it will not yield results. We encourage readers to peruse our other reviews, which show our level of commitment to our clients. We take pride in our business, and we love our customers!
Unternehmensberatung, 2-10 Mitarbeiter
Verwendete die Software für: Mehr als 2 Jahre
A necessary tool for any business that wants to maximize their sales/marketing investment
Kommentare: I am a business owner who has been using Lead Liaison for nearly two years. The tool as come a long way in that time. I have found LL to be a necessary component of any serious marketing effort as it amplifies the time investment to make your marketing and sales efforts more effective. The tool starts with strong base functionality of website traffic tracking. It has the capability of identify not just the traffic volume like Google Analytics or other tracking tools, it also uses unique capabilities to identify the organizations coming to your website. This creates immediate value, especially in B2B markets. This gives your sales team actionable visibility to website traffic. Next, LL has a comprehensive email campaign management tool. We previously used MailChimp and Constant Contact, but LL matches and exceeds those tools for the email component of your marketing program. The reason is that all your traffic information -- website visits and email clicks -- are now in one location instead of spread between Google Analytics and Constant Contact. And both can be used to alert sales and marketing resources real-time so you can take action. LL's tools work great for tracking marketing content. It can store you content and track who views or downloads the content. It has trackable URLs that can be used in any interaction with leads. Another great tool is it's Send & Track feature. This is an add-in for Outlook or Google Mail. When your sales team interacts with potential leads, hyperlinks become trackable. This means that you know when your lead has clicked on a brochure about your company, or visited your website. While all of these features make LL superior to more well-known tools like MailChimp and Constant Contact, the capability that pushes LL past HubSpot is its automation features. You can create work flows that automate all types of nurturing activities. Here is a simple example: (1) an marketing email is clicked by a lead, (2) two days later an email is sent to this individual with a link to associated content on the website, (3) two weeks later an email is sent with a special offer related to the content, (4) an additional two weeks later an alert is sent to the sales person who needs to follow-up in person, (5) a postcard is mailed to the lead. While Lead Liaison is less known, anyone thinking about using Constant Contact, MailChimp, or HubSpot needs to first look at Lead Liaison.
Vorteile:
It starts with doing the basics well (e.g. email campaigns, website traffic tracking), and adds a tremendous amount of expandable capabilities on top of that (e.g. content management and tracking, automation). The other quality that sets Lead Liaison apart is its incredible technical support team.
Nachteile:
When we started using the tool, it was clearly a new-comer to the market. However, in the past year, it has totally redesigned key areas to now be capability across the board. The company continues to work on its interface -- which can seem overwhelming due to the large number of features it has.
Lauren
Digital Marketing Director in USA
Verifizierter Nutzer auf LinkedIn
Non-Profit-Organisation Management, 51-200 Mitarbeiter
Verwendete die Software für: 6-12 Monate
Intuitive, Time-Saving Interface
Kommentare: I've worked in email marketing using Salesforce Marketing Cloud (formerly Exact Target), IBM Marketing Cloud (formerly Silverpop), and Mailchimp, and I would recommend Lead Liaison hands down over all of them. The support is superior, and the interface is very intuitive. I'm able to spend my time working on marketing strategies and customer journeys rather than wasting hours wrestling with how to make an unwieldy system do 1 of the 10 things I need it to do. Lead Liaison offers the robust functionality that other big-box marketing automations offer, but without the hassle of a convoluted interface.
Vorteile:
The Lead Liaison platform is very intuitive, and the number of parameters available for segmentation/automation is exceptional. You can manage prospects by both syncing to a CRM and uploading lists manually. The White Glove Service is a must-have, and the technical support we've received has been top-notch.
Nachteile:
I wish Lead Liaison came with an out-of-the-box solution that allowed me to sync to any number of standard and custom objects in Salesforce. I would also like to have the capability to create custom reports that doesn't require knowledge of advanced reporting systems. Lastly, I would like to see a folder structure option for the Emails, Prospects, and Forms functionalities.