Was ist Vonigo?
Vonigo hilft bei der Optimierung des Außendienstmanagementprozesses von Anfang bis Ende. Das Unternehmen bietet eine einheitliche Suite konfigurierbarer cloudbasierter Module, einschließlich Planung, Online-Buchung, Arbeitsauftragsverwaltung, Schätzung, Versand, Routing, GPS, CRM, Rechnungsstellung, Zahlungen, Berichterstattung und mehr, die über das Internet von jedem Desktop oder mobilen Gerät aus zugänglich sind. Millionen Aufträge wurden bereits mit Vonigo gebucht und verwaltet. Entscheide dich für eine kostenlose Demo.
Wer verwendet Vonigo?
Große und kleine Außendienstunternehmen, einschließlich Franchiseunternehmen.
Wo kann Vonigo bereitgestellt werden?
Cloud, SaaS, webbasiert, Mac (Desktop), Windows (Desktop), Android (mobil), iPhone (mobil)
Über den Anbieter
Vonigo
2011 gegründet
Telefon-Support
Chat
Erhältlich in diesen Ländern
Australien, Kanada, Neuseeland, Vereinigte Staaten, Vereinigtes Königreich
Über den Anbieter
Vonigo
2011 gegründet
Telefon-Support
Chat
Erhältlich in diesen Ländern
Australien, Kanada, Neuseeland, Vereinigte Staaten, Vereinigtes Königreich
Vonigo – Videos und Bilder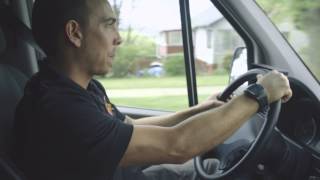 Kosten ähnlicher Produkte wie Vonigo vergleichen
Vonigo Funktionen
Abrechnung & Rechnungsstellung
Alarmfunktion / Benachrichtigungen
Angebote / Schätzungen
Arbeitsauftragserstellung
Arbeitsauftragsverwaltung
Belegmanagement
Berichterstattung / Analyse
Berichterstattung und Statistik
Buchhaltung
CRM
Dokumentenmanagement
Drittanbieter-Integration
E-Mail-Management
Echtzeit-Aktualisierungen
Echtzeit-Benachrichtigungen
Echtzeit-Planung
Elektronische Unterschrift
Elektronische Zahlungen
Erinnerungen
Flottenmanagement
Fotoerfassung
Für HLK-Unternehmen
GPS
Geräte-Management
Gerätenachverfolgung
Inspektions-Management
Integration in die Buchhaltung
Inventarverwaltung
Job-Management
Job-Planung
Kalender-Synchronisierung
Kalenderverwaltung
Kommunikationsmanagement
Kontakt-Datenbank
Kundendatenbank
Kundendienst-Historie
Kundenhistorie
Kundenmanagement
Mitarbeitermanagement
Mobile App
Mobiler Zugriff
Online-Buchung
Online-Spenden
Online-Zeiterfassung
Rechnungsmanagement
Reklamationsabwicklung
Routing
Self-Service Portal
Speicherverwaltung
Spenden-Tracking
Spender-Management
Techniker-Management
Terminplanung
Timesheet Management
Verfügbarkeit-Management
Versandmanagement
Vorbeugende Wartung
Wiederkehrende Termine
Zahlungsabwicklung
Zahlungseinzug im Außendienst
Zeit & Kosten Verfolgung
Zeitverfolgung
für gemeinnützige Organisationen
Sawyer W.
Director in Kanada
Verifizierter Nutzer auf LinkedIn
Automotive, 11-50 Mitarbeiter
Verwendete die Software für: Mehr als 1 Jahr
Completely Custom Solution!!
Vorteile:
We've been working hard over the last year to focus in on our customers' booking experience. By working closely with Vonigo's API and developers, we've been able to create something really special on the front-end that our whole team is proud of. On the back-end, Vonigo has a powerful skeleton that is ZIP/Postal code centric. It allows us to go as granular or high level as we want with our day to day zoning and pricing, which is something we leverage differently in each city. The developers, and managers at Vonigo also have our best interests in mind. In under 2 months with Vonigo I was getting the opportunity to give feedback to C-level executives within the company, and truly felt heard. That is something special that you don't see with many companies at all. All-in-all, the custom solution, and attention to detail from the Vonigo team have caused our conversion rates to go way up. This will enable us to soon be moving to a completely online sales funnel. Vonigo is truly at the heart of our franchisee experience, and we're thrilled to have found a partnership that we can see true longevity in.
Nachteile:
Vonigo has a lot of customization and configurability, because it is designed to fit into so many different industries / types of businesses. That being said it is definitely geared towards quote based service companies. As a flat-rate pricing / timing service company we feel that a lot of the features within Vonigo are rendered obsolete, and are more hurdles to our back-end booking / navigation processes than anything else. Furthermore, a lot of Vonigo's additional features seem a bit better on paper than they are in reality. We still have not found a way to seriously integrate their payment features (poor user experience when paying in person, again, it is more designed for quote-based online invoices), or time tracking features (not as robust as we need), and need to leverage 3rd party applications to handle these two essential things. For Vonigo to be truly all-in-one I feel that these features still need a lot more attention (which they are aware of and working on).
Kyle T.
Donations and Volunteer Manager in USA
Verwendete die Software für: 6-12 Monate
Overall, it's been fantastic.
Kommentare: There are so many benefits. Having a database of all your donors is huge. If I'm having a light day, I can quickly see all of my corporate donors and send them a friendly e-mail letting them know that we're here for them if they'd like to donate again, or just to send them a "follow up" e-mail. Having all of your pickups laid out right in front of your eyes (not shuffling through papers to find that specific donor). Being able to add/remove items and/or change pickup dates with just a couple clicks. The software is amazing and has been a complete game changer for me. The amount of time I've saved from literally handwriting all of the donation receipts with pen and paper and also filing/organizing them afterwards has been substantial. You guys have done a heck of a job with this software and it's made my life a whole lot easier, more organized and more efficient! Thank you thank you thank you!
Vorteile:
The ease of use was huge. Being able to add in a pickup takes less than a minute and also having a weeks worth of pickups right in front of my eyes, rather than sifting through several papers to find one specific pickup has been huge. Also, during this time of the year, I'll get calls from donors who have lost their donation receipt and are looking for a new one. Instead spending potentially hours finding that one donation receipt from June 2017, I can simply enter in the last name and instantly find all of their information. I got one of those calls today and I had everything resolved in less than a few minutes.
Nachteile:
What we like least is how donors are able to select that they'd like to donate money to offset the cost of the pickup, but there isn't a way for them to insert their card information and actually donate right at that moment. I've been told that there is a way to have this resolved, but it would require another outside source and would cost additional expenses. Having this resolved would be amazing!
Walt F.
Retail Director in USA
Verifizierter Nutzer auf LinkedIn
Einzelhandel, 2-10 Mitarbeiter
Verwendete die Software für: Mehr als 2 Jahre
Quelle: GetApp
What happened to VOnigo?!
Kommentare: I think my relationship with Vonigo is almost over. We have over 800 stores and it's pretty likely that many of them are experiencing the same issues. When I survey store managers and directors on our Intranet, many of them are using a different product now. I will have to look into that.
Vorteile:
The Pros of the software used to outweigh the cons. It used to be a great tool for us to screen and schedule our donation pickups. Now it's just so glitchy and things just stop working ever once in a while and technical support is just about non-existent now. That wasn't always the case.
Nachteile:
Again, it used to be fine. It seems like they either got bought out, changed management style or the tech support department is under staffed due to covid? Whenever I need tech support now, first they try to tell me there isn't an issue, then they tell me is not fixable, then when I really get firm with them , suddenly they are able to fix it. I sympathize with covid labor shortages but if that's what's going on, I would rather hear, "Be patient, we are working on it..." than, "There's nothing we can do to fix the problem we suddenly created!"
Kate B.
Franchise Support in Kanada
Verbraucherdienste, 2-10 Mitarbeiter
Verwendete die Software für: Mehr als 2 Jahre
What I love about Vonigo
Kommentare: Vonigo allows us to have visibility into our franchisees' business activities, makes for easy marketing to previous customers and pulls whatever BI is needed at the individual franchise level or for the company overall. There is lots of room for us to expand how we're using it in the future, and for now, it doesn't overly complicate transactions for our franchisees - allowing them to focus on running their business, rather than doing paperwork for their business.
Vorteile:
Vonigo is very powerful, yet flexible and customizable for how we do business. The customer support team responds quickly and is amazingly patient and accommodating. Reports on any metric you can think of are available, but if what you doesn't already exist, Vonigo's support will create a custom report. Best of all, Vonigo didn't just want to sign us up - they suggest ways we might take advantage of different features, and they actively seek our feedback on how the product is working for us - not something you find too often.
Nachteile:
There is a bit of a learning curve here. I realize Vonigo is customized for each and every customer, but some of the more basic or generic-type help videos in a knowledge base could free up your support people for more difficult queries. Finally, a "back" button that goes back to the previous screen would be welcome!
Matthew N.
Founder in Kanada
Bau, 11-50 Mitarbeiter
Verwendete die Software für: Mehr als 2 Jahre
In Betracht gezogene Alternativen:
Founder
Kommentare: Amazing. Highly reccommend.
Vorteile:
It is incredibly robust and can be customized to fit your needs.
Nachteile:
The learning curve is quite steep to fully understand all of the functionalities of the software. I learn new things everyday and I have been using it for years.