Was ist Text-Em-All?
Wer verwendet Text-Em-All?
Gesundheitswesen Schulen und Universitäten Personalbesetzung und Personalwesen Immobilienverwaltung Abfall und Versorgung Non-Profit-Organisationen Religiöse Gruppen Einzelhandel Medizinische Praxis Krankenhäuser und Notfallversorgung Veranstaltungsplanung Unternehmen
Where Text-Em-All can be deployed?
Cloud, SaaS, webbasiert
About the vendor
by Text-Em-All
Located in Frisco, USA
2005 gegründet
Telefon-Support
24/7 Live-Support
Chat
Erhältlich in diesen Ländern
China, Japan, Kanada, Vereinigte Staaten
About the vendor
by Text-Em-All
Located in Frisco, USA
2005 gegründet
Telefon-Support
24/7 Live-Support
Chat
Erhältlich in diesen Ländern
China, Japan, Kanada, Vereinigte Staaten
Text-Em-All – Videos und Bilder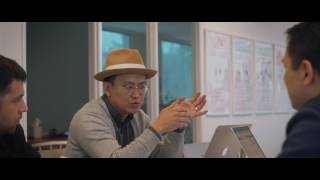 Kosten ähnlicher Produkte wie Text-Em-All vergleichen
Startpreis
7,50 $/Monat
12,85 $/Monat
Nicht verfügbar
N/A
Funktionen von Text-Em-All
API
Aktivitäts-Dashboard
Aktivitäts-Verfolgung
Anpassbare Berichte
Anrufaufzeichnung
Anrufer-ID
Anrufprotokoll
Anruftext-Aufzeichnung
Anrufverfolgung
Anrufüberwachung
Automatische Anrufverteilung
Automatisches Telefonwahlgerät
Berichterstattung / Analyse
Berichterstattung und Statistik
Berichterstattung über Anrufe
CRM
Call-Center-Management
Chat / Messaging
Computer Telephony Integration
Drittanbieter-Integration
E-Mail-Management
Echtzeit-Analytik
Echtzeit-Berichterstattung
Echtzeit-Chat
Echtzeit-Daten
Echtzeitüberwachung
Gemischtes Call-Center
IVR / Spracherkennung
Inbound Callcenter
Kampagnenmanagement
Kontakt-Datenbank
Kontaktmanagement
Leistungsmanagement
Live-Chat
Management der Anruflisten
Manuelles Wahlsystem
Multi-Channel-Kommunikation
Outbound-Callcenter
Progressives Wählersystem
Prädiktive Wähler
Rückruf-Terminplanung
Social-Media-Integration
Umleitung der Anrufe
Verfolgung von Interaktionen
Voice-Mail
Warnungen / Eskalation
Warteschlangenmanagement
Weiterleitung von Anrufen (Call Routing)
Workflow-Management
Überwachung
API
Aktivitäts-Dashboard
Alarmfunktion / Benachrichtigungen
Anpassbare Vorlagen
Audit Trail
Benutzer-Management
Berichterstattung / Analyse
Berichterstattung und Statistik
Campusbenachrichtigungen
Chat / Messaging
Daten-Import / -Export
Desktop-Benachrichtigungen
Drittanbieter-Integration
E-Mail-Benachrichtigungen
Echtzeit-Aktualisierungen
Echtzeit-Benachrichtigungen
Echtzeit-Berichterstattung
Echtzeit-Daten
Echtzeitüberwachung
Einkauf & Empfang
Ereignisgesteuerte Aktionen
Erinnerungen
Geografische Karten
Geolokalisierung
Geotargeting
Kommunikationsmanagement
Kontakt-Datenbank
Kontaktmanagement
Live-Chat
Massenbenachrichtigungen
Mehrsprachig
Mehrsprachige Meldungen
Mobile Benachrichtigungen
Mobiler Zugriff
Multi-Channel-Kommunikation
Push-Benachrichtigungen
Risiko-Warnungen
SMS-Nachrichtenversand
Sichere Datenspeicherung
Standortverfolgung
Statusverfolgung
Störfallmanagement
Szenarioplanung
Terminplanung
Umfragen & Feedback
Verfolgung von Interaktionen
Vorlagen
Zugriffskontrollen / Berechtigungen
Zwei-Wege-Kommunikation
Überwachung
Siehe die vollständige Emergency Notification Software Liste
Heather L.
Area Manager in USA
Verifizierter Nutzer auf LinkedIn
Personalwesen, 201-500 Mitarbeiter
Verwendete die Software für: Mehr als 2 Jahre
Excellant Service!
Kommentare: We are super busy ! Our offices are open 8 am - 5 pm but we have folks working all over the state at all times of the day and night, Call em all allows our staff to communicate with high volumes of folks at all time quickly and efficiently with out even having to have lift a phone!!
Vorteile:
I love that we can set up calls and texts days in advance without the worry of forgetting! Very convenient way to communicate with all of our associates all times of day no matter where we are at or what we are doing!
Nachteile:
I only have great things to say! I have not had any trouble with the program at all!
Curran H.
onsite manager in USA
Personalbeschaffung & -besetzung, 5.001-10.000 Mitarbeiter
Verwendete die Software für: Mehr als 2 Jahre
Easy fast robocalls!
Kommentare: It's a very nice platform, very versatile, and no complaints!!!!
Vorteile:
IT's quick and easy to setup a robocall to my employees. It helps me get the word out easily and efficiently!
Nachteile:
I think that there should be a way to change the recording for a scheduled call. If you have already set it up, you have to cancel and redo it to change the recording.....this is dumb
Antwort von Call-Em-All
vor 3 Jahren
Hi Curran, Thanks for the feedback. We were able to look at your Call-Em-All account and it looks like you are on our older platform. We have released a newer version of our service that would allow you to input new audio into a scheduled broadcast instead of having to delete and redo the entire broadcast again. The upgraded pages can only be changed over by the master account holder. If you'd like to let them know or have them reach out, we're happy to help! There is no cost to upgrade. I hope this information was helpful. Please feel free to give us a call at 877-226-3080 if you have any additional questions or need any assistance. We're happy to help!
Restaurants, 11-50 Mitarbeiter
Verwendete die Software für: Kostenlose Testversion
Why we choice text -em -all
Kommentare: Can send out more detailed directions
Vorteile:
Ability to stay in touch no matter what with employees
Nachteile:
Cost of products. Other than that I thought it worked grear
Mark F.
Administrator in USA
Religiöse Einrichtungen, 2-10 Mitarbeiter
Verwendete die Software für: Mehr als 2 Jahre
Great for churches!
Kommentare: I'm utilizing CEA at my church in the following ways. 1) We send out a short (30-40 second) devotional every weekday morning from our pastors that we record ahead of time. We have had a very good response with this and have many people subscribed who don't even go to our church! 2) We send out vans to pick youth up in our community for our midweek youth group and use the texting features of CEA to send RSVP texts that the kids reply to so we can plan our van routes. 3) We use both calls and texts for special announcements we need to get to our congregation quickly. These include emergency prayer requests, weather cancelations, important reminders, etc. Overall, CEA has been a great service for us and we don't regret anything about signing up with them!
Vorteile:
The flexibility that Call-Em-All offers is stellar! The ability to survey your call recipients is great. If you do the subscription, having the ability to send unlimited calls and texts and not having to be concerned about how many credits you're using is a relief. I think the price is very reasonable also.
Nachteile:
I have used another texting software solution that had an accompanying app that was very nice. I wish CEA had one that you could receive notifications of replies to your text broadcasts and quickly send a reply of your own back. It would make the conversation ability of the software much easier.
Religiöse Einrichtungen, 11-50 Mitarbeiter
Verwendete die Software für: Mehr als 2 Jahre
review
Kommentare: We use the system daily to stay in communication with our church family. We send out encouraging messages as well as important prayer requests, schedule changes, reminders, updates, and more. This helps us stay connected with each other every day.
Vorteile:
Helps us communicate quickly and easily to send updates, reminders, and more in an easy to use fashion.
Nachteile:
Some mobile users like to receive a voicemail instead of a text. It would be nice to have an option to switch them to voicemail instead of text, with text being the default. We are able to work around this by sending a separate voice only message to those few numbers who want a voicemail instead of text. We like the new feature that allows you to select the previous voicemails so we don't have to call in to record a second message for these recipients.