Was ist PawLoyalty Pro Software?
PawLoyalty ist mehr als nur Software. Das Tool verbessert deine Vertriebs- und Marketingprozesse (Lead-Verfolgung, automatisiertes E-Mail-Marketing, Planung von Rückrufen), bringt Transparenz in den täglichen Betrieb und die damit verbundenen Arbeitskosten (Mahlzeiten-/Medikamenten-/Aktivitätsverfolgung in Echtzeit und Berichterstattung). Des Weiteren wird die Kundenerfahrung verbessert (mobile App für Kunden, Text-/E-Mail-Berichtskarten, Umfragen und Bewertungen auf Yelp/Google).
Automatisiertes E-Mail-Marketingsystem, um mehr Leads zu konvertieren und deinem Vertriebsteam dabei zu helfen, ihre Pipeline zu sehen.
Wer verwendet PawLoyalty Pro Software?
PawLoyalty arbeitet sowohl mit neuen Unternehmen als auch mit Top-Franchise-Systemen (Dogtopia, Wag Hotels, Pappys Pet Lodge usw.) zusammen. Die Kunden des Unternehmens haben in der Regel Pensionen und bieten Pflege und Training und sind wachsende Kunden.
Wo kann PawLoyalty Pro Software bereitgestellt werden?
Cloud, SaaS, webbasiert, Mac (Desktop), Windows (Desktop), Linux (Desktop), iPhone (mobil), iPad (mobil)
Über den Anbieter
PawLoyalty
2010 gegründet
Telefon-Support
Chat
Erhältlich in diesen Ländern
Kanada, Vereinigte Staaten
Über den Anbieter
PawLoyalty
2010 gegründet
Telefon-Support
Chat
Erhältlich in diesen Ländern
Kanada, Vereinigte Staaten
PawLoyalty Pro Software – Videos und Bilder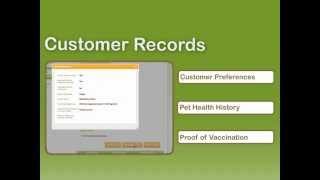 Kosten ähnlicher Produkte wie PawLoyalty Pro Software vergleichen
PawLoyalty Pro Software Funktionen
Erinnerungen
Haustiergeburtstag-Tracking
Kalenderverwaltung
Kundenmanagement
Kundenportal
Mitarbeitermanagement
Online-Buchung
Reservierungs-Management
Terminverwaltung
Veranstaltungskalender
Alternativen für PawLoyalty Pro Software
Bewertungen über PawLoyalty Pro Software
Anthony P.
Brand Manager in USA
Verifizierter Nutzer auf LinkedIn
Verbraucherdienste, 11-50 Mitarbeiter
Verwendete die Software für: Mehr als 1 Jahr
Innovative and User Friendly Software
Vorteile:
The software is very flexible and easily adapts to the different services and rules we have at 50 plus locations. The interface is super intuitive and simple to use for our employees. We also enjoy features such as automatic payments with our new membership program, data/pass sharing between multiple locations and the NPS survey integration.
Nachteile:
The only major cons are the growing pains that they are experiencing with such rapid growth. Development time can be slow at times and transferring data from existing Point of Sale systems can be a pain depending on the system transferring from.
Debbie M.
General Manager in USA
Verbraucherdienste, 11-50 Mitarbeiter
Verwendete die Software für: Mehr als 2 Jahre
Software upgrade
Kommentare: We have been using the same old system for over 20 years….when we Started the process of looking for a major system upgrade, we were very specific in what we needed to sustain and grow our business. Pawloyalty software program matched what we needed, and more! The implementation and constant communication with their team and ours has been great. It's been two years and we are still constantly finding more ways to utilize their programs to help us grow!
Vorteile:
When we upgraded to Paw Loyalty, we never realized how antiquated our system was. We are much more efficient, we haven't even been able to use all the great features yet, we're working on implementing the marketing portion of Paw Loyalty, which will help grow our business. The best thing is that we no longer need a credit card machine, I have to do is press "charge"!
Nachteile:
I believe that our system is it pretty complicated for a simple implementation. So software updates and creations are always being implemented. We appreciate the team in place at Pawloyalty…they are very responsive
Gastgewerbe, 11-50 Mitarbeiter
Verwendete die Software für: Mehr als 2 Jahre
Excellent Company & Product
Kommentare: Paw Loyalty is the most robust kennel management system I have ever used. As a franchisor and franchisee, I and several other franchisees evaluated comparable kennel management software packages. We evaluated functionality as well as support models. Paw Loyalty was the choice. Over the years, [SENSITIVE CONTENT] and his team have delivered on every promise and on every request. I highly recommend him, his team and his entire suite of products.
Vorteile:
Paw Loyalty is easy to use. From an owner perspective, the business reporting and marketing tools are very, very good.
Nachteile:
Only 1 staff complaint and that is the speed at check out. However, our issue may be caused by our internet provider and not Paw Loyalty.
Verwendete die Software für: Nicht angeboten
Do not buy in to this software
Kommentare: There are no pros but cons are many. Our experience with this software:
1) We did not have a good training experience, no response during initial period, software db conversion was a nightmare. Examples of the conversion nightmare were: ALL of the pets were converted to Jack Russell Terriers, no breeds, colors, veterinarians, etc were in any alpha order. Rather than alpha, all were in a nonsensical order which increased company costs for the insane amount of hours that we had 2 employees working on adding client info that should have converted.
2) Correspondence was scant at best. They rarely responded to emails and did not bother to offer assistance. However, I did hear from them when they needed a new cc to pay the monthly fee. We did not renew at this point as after spending July-Nov 2014 trying to just get the db and basic functions to work - we made the decision to cancel.
3) Once we canceled we were immediately locked out of the system. I requested assurance that our company's db was wiped from PawLoyalty and the exact email:
Hi Roncy, thank you for taking the time to give us feedback on how we can improve our product and processes, I really appreciate it; we will take that feedback and use it to create a better customer experience.
I have deleted your company database from our Microsoft data center servers. This means that your company profile and all associated pet/customer data is also permanently removed. We wish you the best and hope that you have a great Holiday Season.
Happy Holidays!
4) Since then, 7/27/15, we received an auto generated email reminder from the PawLoyalty system proving that our company's db information has not been removed from PawLoyalty's system. I immediately emailed them on 7/27/15, regarding this issue and to delete our company db information, again with no response.
5) The final straw - and reason to finally write this review, was from 9:50pm 1/12/16 thru 3:36am 1/13/16, we received OVER 2000, yes 2000, auto generated emails from the PawLoyalty system. This once again proves that our db was never removed and shows a major flaw in their system. We could not use our email due to the MASSIVE amount of incoming emails from the PawLoyalty system! We received an email apology for the 2500+ email surge we endured with the assurance that our database was deleted. In addition, today PawLoyalty sent our company a pizza/salad/soda lunch as a good faith apology. Assurances noted and apologies accepted.
Freizeit, Reisen & Tourismus, 11-50 Mitarbeiter
Verwendete die Software für: 6-12 Monate
In Betracht gezogene Alternativen:
Pet care industry
Kommentare: Impressed!
Vorteile:
[SENSITIVE CONTENT] is an amazing marketing and technology guru. He is brilliant, helpful, and most generous with his time and assistance!
Nachteile:
Weekend support needed. Team members could return calls faster.
Antwort von PawLoyalty
vor 8 Monaten
Thanks for the review Carmela, we really appreciate your business and have loved working with you to streamline and grow your business. For your weekend support, remember to use the weekend real-time text line instead of submitting a ticket. That way you will get the fastest response vs having to wait until Monday.