Was ist Floranext?
POS-Software, Website und Hochzeits-/Event-Vorschläge für Floristen, mit schneller Einrichtung. Erbaut von Floristen, für Floristen.
Rationalisiere dein Blumengeschäft und erstelle in wenigen Minuten eine schöne Floristen-Website mit einer gehosteten, E-Commerce-fähigen Website, die speziell für die Blumenindustrie entwickelt wurde.
Mit der Floristensoftware kannst du deine Produkte organisieren, ein individuelles Schaufenster erstellen, Bestellungen verfolgen und beantworten und mehr – alles über eine einfache und leicht zu bedienende Nutzeroberfläche. Mit 14-tägiger kostenloser Testversion.
Wer verwendet Floranext?
Entwickelt für Floristen und Blumenläden – optimal für unabhängige Floristen und große Ketten gleichermaßen.
Floranext – Details
Floranext
2010 gegründet
Floranext Kosten
Startpreis:
29,99 $/Monat
Ja, kostenloser Test verfügbar
Keine Gratisversion
Floranext bietet keine Gratisversion, aber eine kostenlose Testversion. Die kostenpflichtige Version von Floranext ist ab 29,99 $/Monat verfügbar.
Preismodelle
Kostenlose Testversion
Floranext – Details
Floranext
2010 gegründet
Floranext – Videos und Bilder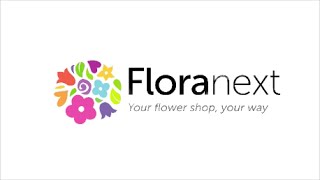 Floranext – Bereitstellung und Support
Kundenbetreuung
E-Mail/Helpdesk
FAQ/Forum
Wissensdatenbank
Telefon-Support
Chat
Einsatz
Cloud, SaaS, webbasiert
iPad (mobil)
Training
Live Online
Webinare
Dokumentation
Funktionen von Floranext
ACH Zahlungsabwicklung
Abrechnung & Rechnungsstellung
Aktivitäts-Dashboard
Angebotserstellung
Anpassbare Vorlagen
Auftragserfassung
Auftragsmanagement
Auftragsverfolgung
Automatisierter Kartendruck
Barcode / Tickets scannen
Barcode-Erkennung
Belegmanagement
Berichterstattung / Analyse
Bestandsverfolgung
Bestell-Management
Buchhaltung
CRM
Design-Management
Drittanbieter-Integration
E-Commerce-Integration
E-Mail Marketing
Einkaufswagen
Einzelhandel-Lagerverwaltung
Elektronische Unterschrift
Elektronische Zahlungen
Geschenkkarten-Management
Integration in QuickBooks
Integration in die Buchhaltung
Inventarverwaltung
Kreditkartenbearbeitung
Kundendatenbank
Kundenkonten
Kundenportal
Kundenspezifisches Branding
Liefernachweis
Mehrere Standorte
Mitarbeitermanagement
Mobiler Zugriff
Offline-Zugriff
Preis- / Margen-Management
Produktion-Nachverfolgung
Produktkatalog
Rabattmanagement
Retourenmanagement
Routing
SEO-Management
Schaft-Zählung
Sendungsverfolgung
Suchen / filtern
Transaktionshistorie
Treueprogramm
Umsatzsteuer-Management
Verkaufsberichte
Verkaufspunkt POS
Webseitenintegration
Website-Entwicklung
Wiederkehrende Bestellungen
Zahlungsabwicklung
API
Abrechnung & Rechnungsstellung
Aktivitäts-Dashboard
Angebotsmanagement
Anpassbare Berichte
Auftragsmanagement
Barcode / Tickets scannen
Barcode-Erkennung
Belegmanagement
Berichterstattung und Statistik
Bestandsführung
Bestandsnachfüllung
Bestandsverfolgung
Bestell-Management
Cash Management
Daten-Import / -Export
Datensynchronisation
Drittanbieter-Integration
E-Commerce-Management
E-Mail Marketing
Echtzeit-Aktualisierungen
Echtzeit-Berichterstattung
Echtzeit-Daten
Einzelhandel-Lagerverwaltung
Einzelhandel-Management
Elektronische Unterschrift
Elektronische Zahlungen
Geschenkkarten-Management
Integration in die Buchhaltung
Inventarverwaltung
Kreditkartenbearbeitung
Kundendatenbank
Kundenhistorie
Mehrere Standorte
Mehrere Währungen
Mitarbeitermanagement
Preis- / Margen-Management
Preismanagement
Produktkatalog
Provisionsmanagement
Rabattmanagement
Retourenmanagement
Rückgaben nachverfolgen
Touch-Screen
Transaktionshistorie
Treueprogramm
Umsatzentwicklung-Analyse
Umsatzsteuer-Management
Verkaufsberichte
Verkaufspunkt POS
Einzelhandel, 2-10 Mitarbeiter
Verwendete die Software für: Mehr als 2 Jahre
If you want to keep your hard earned money, this is the POS system that will do that for you.
Kommentare: Too many benefits too list, but the major one is that I keep having people tell me that they chose me because of the look of my site. It looks more custom designed and you can upload your owns arrangements AND PRICING...
Vorteile:
The set up and ease of use was easier than I anticipated it would be. The staff is wonderful to work with and compassionate if you are computer challanged. This system offers 99% of what most florists would need on a daily basis and they keep expanding their programs.
Nachteile:
Honestly my only complaint is that the Quickbooks on line link, is great for keeping track of your finances but I find that most accountants "hate" quickbooks on line. Now if they could link to a desk top version............WOW.
Einzelhandel, 2-10 Mitarbeiter
Verwendete die Software für: 6-12 Monate
Best software for florists.
Kommentare: It has been a pretty fulfilling experience overall. No floral software is perfect, but Floranext is the most perfect you will get.
Vorteile:
If there's one thing I really love, it's the wedding proposal section. It's literally my favorite part of the whole software. The proposals come out so clean and professional. The whole interface is so user-friendly, I don't even think it takes a whole onboarding session to understand it. If you play around with it, you'll discover a lot at your fingertips. You will be happy with this if you're a florist.
Nachteile:
There isn't much freedom to have the website done to your own standards or do any back-end coding, and that is my only criticism. They have their own templates, and I truly wish one day Floranext gives us the option to seek website design services outside of them. I'm normally not into cookie-cutter looking websites, and even though I still get that vibe from our site, I hope they somehow implement that feature for florists in the future. Also, the email campaign I had started I was having problems with for the back end, in which I had requested help a lot for, but wasn't getting the help I needed on a timely manner. Thankfully, [SENSITIVE CONTENT] helped me but it was over a month later.
Bildende Kunst, 2-10 Mitarbeiter
Verwendete die Software für: Mehr als 2 Jahre
Unorganized Template, Too much scrolling, Clumbsy features
Kommentare: Retail florist
Vorteile:
It would interface with our current operating system. But that's about it. I didn't have room enough on the least liked to I am writing it here. The template is badly designed. The order form is floating in air on the page. Constantly having to go to the computer to show the employees where to put the information in. Too much scrolling and searching to fill order page on the order forms and drop down window. The customer's total shows up in white against a orange capsule at the bottom that you have to scroll to. Very hard to see. Looking for another POS. That's how I found this page.
Nachteile:
Bad placement for filling forms. A lot of little annoyances like the back button doesn't take you to the previous page. Too much scrolling and searching to fill order page. Can't send email receipts on the accounts page. Doesn't take payment on event page or partial payments. I've sent detail information as to what changes need to be made and they are always changing it but adding unnecessary features and not fixing the basic problems.
Einzelhandel, 2-10 Mitarbeiter
Verwendete die Software für: Mehr als 2 Jahre
Celidan Florist Review of Floranext POS Software
Kommentare: Floranext has allowed us to have a POS system that gives us a great layout and tech support, but lets us use our own images when needed and have complete control of content and pricing. They connect well with Flower Shop Network and we are able to accept orders from direct customers as well as other florists. For a low monthly fee we have everything we need to run our small business.
Vorteile:
We use Floranext as our Point of Sale and for our internet orders. They have created a beautiful web page for us but we can also make changes and are in total control of it as well. We add our own images and are in charge of the products offered and pricing. It also offers Sales reports and daily delivery reports that are very helpful. When I have had questions their tech support has been available instantly. With the recent Covid issues I could not log in from home and they helped me solve that within a half hour of calling.
Nachteile:
We cannot think of anything that is missing at this time.
Elizabeth R.
Owner in USA
Einzelhandel, Selbstständig
Verwendete die Software für: Mehr als 2 Jahre
Gain Independence in running your flower business
Kommentare: Customer service has been excellent. From the very beginning, they were super responsive and quick to turn it all around. I remember being so frustrated with our old wire-service driven "websites" (they were horrible), and feeling like Floranext was a breath of fresh air. I LOVE that I can totally design our website to be our own, it looks different from those typical canned boring sites that all look the same as everyone else. I am able to quickly make changes and launch new products and categories, turn things on and off. The pricing model is great... just pay your small monthly service fee and that's it... no "per transaction" fees, or constant upselling tactics. They have a super intuitive "super ticket" that we now use (letter size paper, not legal) or if you still have a bunch of old stock from your other system, you can configure your orders to that size.
Vorteile:
This software is designed and continually updated by actual florists who have very strong technical knowledge. We were desperately looking for a product that was smart, flexible and affordable and best of all... didn't hold you hostage to a large old-fashioned floral wire service. Floranext was like a breath of fresh air. We use the POS component to run our daily business (phone and internet orders, used to run at our Retail shop) and also the Proposal service for all our Wedding and Event quotes and scheduling. It's all integrated into one super easy to use cloud-based system. We can literally run our business from anywhere we have internet access (yes, we can go on vacation now and check our orders!)
Nachteile:
Not much that I don't like, but I am hoping that through continued development, the mobile app becomes more enhanced. We aren't consistently using the delivery app for our drivers because they are freelance and it's more user maintenance than makes sense. When I'm on my phone and need to do any work, I'm using the web version on my phone, which is cumbersome. But at least I can check on deliveries, confirm orders etc.