Was ist Vend?
Vend ist eine cloudbasierte Point-of-Sale-Software, die für Einzelhändler entwickelt wurde, um zu verkaufen, ihr Geschäft zu bewerten, zu verwalten und zu erweitern. Einzelhändler in über 20.000 Geschäften nutzen Vend, um Zahlungen anzunehmen, Kunden zu verfolgen, Inventar zu verwalten und Geschäftsanalysen für Echtzeit-Einblicke in die Unternehmensleistung zu führen. Vend bietet Einzelhändlern Zugang zu Tools, die leistungsfähiger und intuitiver sind als Unternehmenssysteme, und das zu einem Bruchteil der Kosten.
Wer verwendet Vend?
Für den Fachhandel im Bereich Mode und Accessoires, Heimtextilien und Möbel, Sport, Hobbies und Musik, Lebensmittel und Getränke, Gesundheit und Beauty, Elektronik und Computer sowie für Geschenkeläden.
Wo kann Vend bereitgestellt werden?
Cloud, SaaS, webbasiert, Mac (Desktop), Windows (Desktop), iPad (mobil)
Über den Anbieter
Lightspeed
Ansässig in Montreal, Kanada
2012 gegründet
Telefon-Support
24/7 Live-Support
Chat
Erhältlich in diesen Ländern
Australien, Kanada, Vereinigte Staaten, Vereinigtes Königreich
Über den Anbieter
Lightspeed
Ansässig in Montreal, Kanada
2012 gegründet
Telefon-Support
24/7 Live-Support
Chat
Erhältlich in diesen Ländern
Australien, Kanada, Vereinigte Staaten, Vereinigtes Königreich
Vend – Videos und Bilder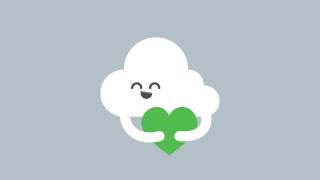 Kosten ähnlicher Produkte wie Vend vergleichen
Vend Funktionen
Artikelverwaltung
Auftragsmanagement
Barcode / RFID
Barcode / Tickets scannen
Berichterstattung / Analyse
Bestandsoptimierung
Bestell-Management
CRM
E-Commerce-Management
E-Mail Marketing
Elektronische Unterschrift
Geschenkkarten-Management
Inventarverwaltung
Kostennachverfolgung
Kundenkonten
Lieferanten-Management
Mehrere Standorte
Mitarbeitermanagement
Multichannel-Management
Nachbestellungen verwalten
Preismanagement
Produktkennzeichnung
Prognose
Rabattmanagement
Retourenmanagement
Rückgaben nachverfolgen
Suchen / filtern
Touch-Screen
Treueprogramm
Verkaufsberichte
Daniel P.
Co-Founder in Honduras
Verifizierter Nutzer auf LinkedIn
Essen & Trinken
Verwendete die Software für: Mehr als 2 Jahre
After 2 Years Working with Vend, We are extremely satisfied. It has added value to our business.
Kommentare: Vend is a POS Platform that has helped us run our business smoothly. We love the ease of configuration and customization that is available. Looking forward to our growth expansion, we have concluded that we have made a right selection for a POS platform. It is a basically a Plug & Play installation for a new site with minor issues for a start up new store once you have your business running under Vend.
Vorteile:
Pros: Intuitive interface. Most of our users are able to adapt in a few days. Reporting Structure is Good. We can replicate a site basically in few minutes. Only Online Software that actually complied with Regulatory Fiscal requirements with no additional customization. Cons: Which it could have more apps available for integration(Mobile Apps) and hospitality configurations. . Lack of Business Intelligence Interfaces.
Nachteile:
Lack of application Integration with third parties. Even though I find Vend very functional, I would like to see vend have payments gateways integrated in our region or country (Honduras, Central America).
Antwort von Vend
vor 4 Jahren
Hey Daniel, appreciate you taking the time to leave a review of Vend. Great to hear that you are extremely satisfied with using Vend and that it's added value to your business. That is the type of feedback we love to hear from retailers! If you have any integration suggestions that you'd like to see please reach out to our team and let us know - your feedback is valuable to us. Best, Lucia (Vend's Community Manager)
Abdulrahman A.
Owner in Kuwait
Kosmetik, 2-10 Mitarbeiter
Verwendete die Software für: Mehr als 2 Jahre
In Betracht gezogene Alternativen:
Perfect App
Kommentare: Amazing Experience with more than 2 years with a lot of updates and perfect customer service.
Vorteile:
The software easy to use, anyone can use it even a person not educated, I had 2 salesman in my shop the was using it for 2 years and more. The monthly report very accurate and helpful for our company to easy calculate our monthly income statement. Tracking our COGS anytime so we can control our purchases. the inventory stock tracking perfect. Option with no tax good for our country because we don't have a taxes. Tracking my sales anywhere online by my phone a good features.
Nachteile:
The monthly subscription fees little expensive specially for the small businesses/Home Businesses. So I recommend to have a plan customized for a small business with a low price kind of support them. Adding Arabic Language maybe will be a good idea and catching new users.
Gladys C.
Logistics and Procurement Manager in Vereinigte Arabische Emirate
Einzelhandel, 51-200 Mitarbeiter
Verwendete die Software für: Mehr als 2 Jahre
Quelle: SoftwareAdvice
Important Please read if you are considering subscribing to vend especially if you have more than 20
Kommentare: No issue resolved so far.
Vorteile:
It is easy to use how ever with a very limited functionality offered.
Nachteile:
We subscribed to vend approximately a year ago when we had 2 shops and not very many sku, the system worked great and although few issues for which customer service was never really helpful we were able to manage and circumvent.   The issues started to build when our shops and sku started to increase, it was at this point we started to use there import and export functionality to mass upload data. Unknown to us at that time we started to see huge inventory issues within shops, from stock figures constantly being wrong to stock transfers always being incorrect. Upon investigation we found bugs when uploading re order level and qty, the system would automatically delete and add stock, we reported this issue to vend 6 months ago, they then came back to us with a solution   " to manually edit 2000 sku across 20 stores whilst they resolve the issue"  It has now been 6 months vend has still not resolved the issue, there is no way we can manage to edit as per there solution needless to say we have had to build a complete off line solution to manage our inventory which is a core feature for why we purchased vend in the first place.  We are now urgently looking for alternatives as this has impeded our growth caused customers to walk away due to non stock items and will cause us a huge cost in technology change across 20 stores . I strongly recommend anyone taking vend to test the system robustly, above is just one of many unresolved issues 20 stores .
Verifizierter Rezensent
Operations Manager in Kanada
Verifizierter Nutzer auf LinkedIn
Verwendete die Software für: Mehr als 1 Jahr
Great cloud based software. Very friendly for businesses looking to grow.
Kommentare: Better overall control of my entire retail business and its 5 locations. Vend should consider adding time clock functions for users to clock in and out, and to create new sales information from those users like sales per hour, etc.
Vorteile:
Inventory tracking features. Being able to see all outlets inventory at the same time. Inventory transfers are very intuitive and easy to perform, same with stock orders.
Nachteile:
Pricing and sale discount features aren't easy to apply for a membership type of system. Updating Price Books is a hassle as its current layout for each price book is not easy to navigate if one product's price needs to be changed inside of a price book with hundreds of products.
Antwort von Vend
vor 4 Jahren
Hey there, thanks for your review of Vend POS. We agree Vend's the best point of sale for businesses looking to grow! If you're wanting to add extra staff management functionality, check out the Vend + Deputy integration. Deputy is a cloud based all-in-one employee scheduling, time & attendance, tasking and communication platform that you can connect to Vend for greater insight on sales trends and labor metrics. You can also use Deputy to schedule staff based on Vend sales data, report on staff wage vs sales percentage to optimize team performance, and the Deputy iPad kiosk for clock in/out is the perfect companion for Vend iPad app. You can find out more about that here www.vendhq.com/product-add-ons. For running discounts we suggest using Vend's new Promotion features, which will save you time, let you easily customize your offers, and help you move inventory. You can find out more here:www.vendhq.com/whats-new-in-vend/vend-promotions. Best, Lucia (Vend's Community Manager
Hines K.
Freelance Web Developer in USA
Verifizierter Nutzer auf LinkedIn
Verwendete die Software für: Mehr als 1 Jahr
I'm currently operating three locations, and Vend has been helpful so far
Kommentare: The simplicity to set up the inventory does save our staff a lot of time. The integration for the receipt printer, payment terminal, and cash drawer is also pretty simple. And if you run into any issues, the customer supports were also quick to respond. If you are an entrepreneur who just opened shop, I'd recommend going with Vend.
Vorteile:
It's simple to setup and if you have any questions, you can usually call customer supports who pick up pretty quickly. This product will help you conduct transactions, manage inventory, and set promotions. I'm sure there are more features, but those were the ones I mostly use, and so far I have not encountered any major issues.
Nachteile:
I wish there were more options on payment services than just Vantiv. Also, since this is cloud base, it will take a while for all your products to sync. For instance, if you're uploading new product and plan to do a count, I'd suggest waiting about 5 minutes for the upload to be completed before setting up the inventory counts to be safe.
Antwort von Vend
vor 4 Jahren
Hey Hines, thanks for your detailed review of Vend POS! Great to hear that you've found Vend simple to set up and run, and that Vend is saving your staff time. In regards to payment services, Vend has a number of integrated payment options depending on your location. For example, in the USA, you can use Vantiv, Square or PayPal. For more information go to www.vendhq.com/tour/accept-payments. If you have any questions please don't hesitate to reach out. Best, Lucia (Vend's Community Manager)