Was ist PetSitClick?
Dog Walking and Pet Sitting Software that allows you to manage all aspects of your business. We offer everything you need to run your business, from tracking pets to invoicing customers.
Wer verwendet PetSitClick?
Cloud-based solution that assists dog walking businesses of all sizes with pet tracking, visit scheduling, accounting and more.
Wo kann PetSitClick bereitgestellt werden?
Cloud, SaaS, webbasiert, Android (mobil), iPhone (mobil), iPad (mobil)
Über den Anbieter
Bizz Support Solutions
Chat
Erhältlich in diesen Ländern
Kanada
Sprachen
Nicht vom Anbieter bereitgestellt
PetSitClick Kosten
Startpreis:
27,99 $/Monat
Ja, kostenloser Test verfügbar
Keine Gratisversion
PetSitClick bietet keine Gratisversion, aber eine kostenlose Testversion. Die kostenpflichtige Version von PetSitClick ist ab 27,99 $/Monat verfügbar.
Über den Anbieter
Bizz Support Solutions
Chat
Erhältlich in diesen Ländern
Kanada
Sprachen
Nicht vom Anbieter bereitgestellt
PetSitClick – Videos und Bilder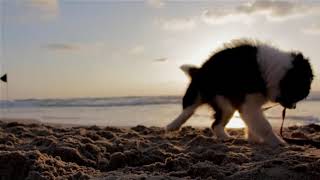 Kosten ähnlicher Produkte wie PetSitClick vergleichen
PetSitClick Funktionen
Haustiergeburtstag-Tracking
Kalenderverwaltung
Kundenmanagement
Terminplanung
Terminverwaltung
Alternativen für PetSitClick
Bewertungen über PetSitClick
Einzel- & Familiendienstleistungen, 2-10 Mitarbeiter
Verwendete die Software für: Mehr als 2 Jahre
In Betracht gezogene Alternativen:
Reliable product with top notch customer service
Kommentare: We realized the ease of an online system helped us maintain accountability with the gps locator and Petsit notes, our clients had One on one connection, a higher quality of care and piece of mind while they Were home and away. Many users could access profiles, gain insight and build confidence Knowing their Online information was secure. We never had to worry about A breech of trust because the system was set up with the company and our clients in mind.
Vorteile:
Reliable and affordable. Helped our people stay in touch with clients and petsitters alike. Easy end of year processing which allowed us to quickly generate P&L statements. We had no need for other accounting software because this was all-inclusive.
Nachteile:
Somewhat limited or outdated features when marketing emails are needed. We also encountered some concerns with clients not being able to log in with passwords after a certain amount of time.
E-Learning, 501-1.000 Mitarbeiter
Verwendete die Software für: Kostenlose Testversion
Helps make even the smallest business look competitive and professional
Kommentare: My experience so far is great. I like that there is both a support team from the software company but also a blog where users can communicate together and learn from one another. I really feel like this small side hustle could develop quickly in to a large scale operation with the ease of the tools I have available to me.
Vorteile:
My daughter was on a well-known pet-sitting service. We realized that with all the land I have we could start a small business for extra cash and board dogs here. We wanted to find an app or service that would help us look professional and guide us on how to present ourselves and be organized. Although we are new to this service and still navigating it, we have found some great benefits already. First of all there is a free trial period so you do not have to commit until you know if the software meets your needs. For someone like us we would end up ultimately paying the second price which is just under forty dollars a month. If you are working solo you will pay less and after five dog walkers you would increase in price. The software includes user friendly tools to track your clients and pets, and allows you to keep information organized. The scheduling is very easy to use. There is a drop and drag feature that speeds things up significantly. Each feature also has demos available if you do not understand how to use it. You can make really professional looking invoices and also track your own expenses monthly so you have a quick visual or expenses verses income. There is a feature that will generate emails and text reminders to clients. You do have to pay for the texts (not the emails) although it is really inexpensive. I believe it is a few cents each. There is a mobile app that is easy to download.
Nachteile:
I was slightly hesitant about the price initially because I would need the second tier which is about forty dollars a month. I felt much better about the cost when I had time to really navigate my way around the software. The cost is offset but how many features you get that save time and help grow your business. So far I am pleased with the service. I was afraid setting up a small side business would be time consuming but the software has made it easy and stress free.
Leila O.
Business Owner in USA
Tierarzt, 2-10 Mitarbeiter
Verwendete die Software für: Mehr als 2 Jahre
It's o-kay. Very basic.
Kommentare: It was just o-kay. The updates were not very modern and nothing "cool" about the software. The customer support was amazing though. Quick to respond and always troubleshooted any problems I had!
Vorteile:
I liked how easy it was to learn to use the software but I wouldn't say it was user friendly because the mobile version sucked.
Nachteile:
There wasn't as much features as I wanted. It was very basic and simple. It's great if you're an one person business but it get's costly if you have more than one sitter.
Katherine V.
Owner in USA
Verbraucherdienste, 2-10 Mitarbeiter
Verwendete die Software für: Mehr als 2 Jahre
Great Software for Pet Business!
Kommentare: Makes running our dog walking and pet sitting business a breeze!! Everything we need all in one place! Clients love our email visit reports with pictures of their pets after each visit.
Vorteile:
Great, easy to use and reliable software! I have used it for 6 years in my dog walking and pet sitting business. I use it for all of our scheduling, invoicing, client information, charging credit cards, emailing visit reports to clients, pet sitter app, etc. It does everything we need and for a great price. If you ever have a problem, the customer support is amazing and helps you solve the problem immediately. Although I rarely have any issues. They update it and are constantly improving the software!
Nachteile:
I really have no complaints! There is a learning curve, but minor compared to most pet sitting softwares. And there are great instructional videos to learn how to use the software.
Gastgewerbe, Selbstständig
Verwendete die Software für: Mehr als 2 Jahre
Great pet care software
Kommentare: PetSitClick has allowed me to create and email professional looking invoices, and thereby keep track of business financial records. They also have great record keeping I utilize for client keys/entry codes. I never worry that this private information could be hacked.
Vorteile:
Their customer service is the best! If I was unsure how to use some aspect of the software, all I needed to do was email. Within 1-2 days I had a swift response with the answer I needed.
Nachteile:
Nothing really! This software has been overall satisfactory!