Was ist HungerRush?
Wer verwendet HungerRush?
Revention ist die ultimative POS-Lösung für Pizzarestaurants, Restaurants mit Liefer- und Abholdienst und Schnellservice-Restaurants mit einfacher Kost.
Wo kann HungerRush bereitgestellt werden?
Cloud, SaaS, webbasiert, Windows (Desktop), Windows (On-Premise), Linux (On-Premise), Android (mobil), iPhone (mobil), iPad (mobil)
Über den Anbieter
HungerRush
Ansässig in Houston, USA
2003 gegründet
Telefon-Support
24/7 Live-Support
Erhältlich in diesen Ländern
Vereinigte Staaten
Über den Anbieter
HungerRush
Ansässig in Houston, USA
2003 gegründet
Telefon-Support
24/7 Live-Support
Erhältlich in diesen Ländern
Vereinigte Staaten
HungerRush – Videos und Bilder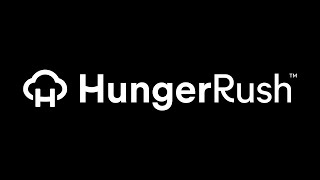 Kosten ähnlicher Produkte wie HungerRush vergleichen
HungerRush Funktionen
Alarmfunktion / Benachrichtigungen
Auftragsabwicklung
Auftragserfassung
Auftragsmanagement
Auftragsverfolgung
Berichterstattung / Analyse
Berichterstattung und Statistik
Fahrer-Management
Getrennte Kontrollen
Inventarverwaltung
Kontakt-Datenbank
Kontrollen aufteilen
Kundenkonten
Kundenportal
Küchen- / Menü-Management
Lebensmittellieferung
Liefermanagement
Mehrere Standorte
Mitarbeitermanagement
Mobiler Zugriff
Online-Bestellung
Rabattmanagement
Restaurant-POS
Routing
Rückstandsverwaltung
Sendungsverfolgung
Tabellenverwaltung
Terminplanung
Verkaufsberichte
Verkaufspunkt POS
Versandmanagement
Zahlungsabwicklung
für Restaurants
Alternativen für HungerRush
Bewertungen über HungerRush
Scott A.
Owner in USA
Verifizierter Nutzer auf LinkedIn
Verwendete die Software für: Mehr als 2 Jahre
Using Revention POS puts an independent operator on the same playing field as the big chains.
Kommentare: The POS has saved me & made me money. Saving payroll with quick driver drawer balancing to having all th elittle upcharges programmed in. It really opened my eyes to the 'numbers' & numbers don't lie.
Vorteile:
I researched POS systems for a few years before choosing Revention. I was very impressed with the marketing capabilities of the system, but as time went on & saw the possibilities of the system I realized I now had the tools to really run a business. The delivery module is more than I could expect, this alone has saved me time & money. I find it very easy to prgram menu items & coupons...The integration of online & mobile ordering platforms is incredible & let's my business run smoothly. I have always had good experiences with their 24/7 support staff & they go the extra mile to get any questions or issues I may have resolved.
Nachteile:
You got to keep up with technology. Revention is always a step ahead of me & I am the one that never seems to be caught up with all the things this system can do.
Restaurants, 11-50 Mitarbeiter
Verwendete die Software für: Mehr als 2 Jahre
Revention POS
Kommentare: In the restaurant industry you have to have a great POS system to operate efficiently. Revention works great, and the customer service is fantastic.
Vorteile:
It is a great system. The ordering system is simple and efficient, the reports are thorough, it seems to be able to do everything I need it to do.
Nachteile:
As the system gets older little glitches are starting to appear. I believe updating the system would help
Restaurants, 51-200 Mitarbeiter
Verwendete die Software für: Mehr als 2 Jahre
They promise a-lot but most basic things in the system doesn't work. They grow too quick too fast.
Kommentare: This system can be great, only if they can truly care about their customers. They care about you if you have at least 25 plus stores. The way they treat me: they really don't care about my business, I am too small for them.
They need to stop advertising false claims about their system.
They need to go back to their system and fix all the bugs before coming up with something new and don't let the new things run until you fix the problem 100% Am I happy? Hell no. Can they make me happy? For sure they can but they are more focused on getting new customers. If I already didn't have the Revention my POS would be Toast.
Vorteile:
I have been using it for the last 8 years with 5 stores. At each store, we have about 4 stations with KDS. I really want to continue using it because we already have it and we know how to use it.
Nachteile:
SO many problems. 1-Their credit card machine doesn't work 50% of the time it would say CC expired, yet it does not. They have no solution to fix that. We even changed the credit card machine. (Big company as Hungerrush, how that can be right? 2-Their apple pay doesn't work 3-Their online ordering has so many issues. Many customers can't order due to their address won't show up. It's also outdated. 4-No one in this company actually cares about the customer. It must be their culture. They only care about you until they make their sales with you. 5-Good luck if you have a serious problem with the system. Because their regular tech support can't fix those issues. You will need a call back from High tech. God knows how long that will take 6-They keep advertising they work with 3rd party delivery companies but yet I haven't found 1 that actually works with their system 100%. Example: Chowly orders were showing as Pick up instead of 3rd party delivery or Uber..etc (imagine this Friday night and u got 100 3rd party deliveries Pick up along with 100 regular customers to pick up. Disaster" I spent 3 months with Revention to fix that issue and nothing. Why would you advertise that Revention work with Chowly/Ordermark when it really doesn't 7- Never trust their installer to make things right. Out of 5 Installations, I only got one good installer who truly cared about what he was doing.
Kevin C.
General Manager in USA
Essen & Trinken, 11-50 Mitarbeiter
Verwendete die Software für: Mehr als 2 Jahre
HungerRush- Always improving!
Vorteile:
The options for menu items are endless, I can add as many groups as I need. It allows me to have evrything I need right on one computer. For example.. customer orders, discounts/coupons, total sales, on hand/out of stock notifications, all server tables in one spot.
Nachteile:
I dont like that once there is a payment on 1 check of a multi-split check, I cant merge, change, add gratuity etc to any of the other checks that are still open. I dont like that i can only see 3 checks of a multi split check at a time.
Mark W.
Owner / Operator in USA
Restaurants, 2-10 Mitarbeiter
Verwendete die Software für: Mehr als 2 Jahre
Revention for a Chain Restaurant
Kommentare: My franchise demands we use Revention, but overall the experience has been very good.
Vorteile:
Ease of navigation. Good suite of applications for the business side.
Nachteile:
On line ordering server sometimes goes down at peak times.