Was ist Sports Connect?
Ein führender Anbieter von Online-Registrierung, Sportwebsites und Liga-Management-Tools für Jugendsportorganisationen. Dieses All-in-one-Produkt der Stack-Sports-Familie umfasst Online-Registrierung, Websites, Terminplanung, Kommunikation, Berichterstattung und mehr – alles unter einem Dach.
Wer verwendet Sports Connect?
Jugendsportvereine und Ligen für jeden Sport in den Vereinigten Staaten. Die Lösung hilft Freiwilligen, Administratoren und Organisatoren, Zeit bei der Leitung ihrer Organisation und viel Geld bei den Registrierungskosten zu sparen.
Wo kann Sports Connect bereitgestellt werden?
Cloud, SaaS, webbasiert
Über den Anbieter
von Stack Sports
Ansässig in Frisco, USA
2002 gegründet
Telefon-Support
Chat
Erhältlich in diesen Ländern
Vereinigte Staaten
Über den Anbieter
von Stack Sports
Ansässig in Frisco, USA
2002 gegründet
Telefon-Support
Chat
Erhältlich in diesen Ländern
Vereinigte Staaten
Sports Connect – Videos und Bilder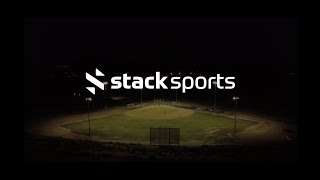 Kosten ähnlicher Produkte wie Sports Connect vergleichen
Startpreis
0,30 $/Monat
N/A
Nicht verfügbar
N/A
Funktionen von Sports Connect
API
Alarmfunktion / Benachrichtigungen
Anpassbare Berichte
Anpassbare Felder
Anpassbare Formulare
Anwesenheitsmanagement
Aufgabenmanagement
Automatisierte Terminplanung
Berichterstattung und Statistik
Chat / Messaging
Dokumentenspeicher
Drag-and-Drop
E-Mail-Management
Echtzeit-Benachrichtigungen
Elektronische Zahlungen
Ereignis-Nachverfolgung
Erinnerungen
Eventplanung
Formularverwaltung
Freiwilligen-Management
In-Game-Analytik
Individuelle Anpassung
Kalender-/Erinnerungssystem
Kalender-Synchronisierung
Kalenderverwaltung
Kommunikationsmanagement
Kontakt-Datenbank
Kontaktmanagement
Kreditkartenbearbeitung
Kreditplanung
Kundenspezifisches Branding
Live-Chat
Mitglieder-Buchhaltung
Mitgliederverzeichnis
Mobile Benachrichtigungen
Mobiler Zugriff
Personalisierung
Rabattmanagement
Registrierungs-Management
SMS-Nachrichtenversand
Social-Media-Integration
Team-Management
Teamkalender
Terminplanung
Veranstaltungskalender
Veranstaltungsmanagement
Verfolgen der Teilnahme
Webseitenintegration
Website-Management
Zahlungsabwicklung
Siehe die vollständige Turnierplaner Software & Ligaverwaltung Liste
T. michael L.
Business Development Manager in USA
Verifizierter Nutzer auf LinkedIn
11-50 Mitarbeiter
Verwendete die Software für: 6-12 Monate
Not Plug and Play, but VERY useful when you give it your time and energy!
Kommentare: We were able to drop the paid website we had and another ad hoc registration software we used. So we saved money for sure and then also upgraded to a better platform. We also were able to centralize registration and establish one platform for the commissioner to email updates from. In addition, our information is held in a central location for players to easily extrapolate. Also linking our facebook page to the webpage made our branding that much better.
Vorteile:
The software made setting up our registration process so much easier. It allowed us to have specific questions we needed answered made mandatory and then exported them to a spreadsheet. Exporting information was very easy to do and you could include as much or as little info as you needed. Overall a great layout, and a value to our organization as we are able to use this site for free.
Nachteile:
While you don't have to be in IT or a web designer to understand, there is a lot to their website. I'm not so sure it's a con, however there is a good amount of information to digest and set up. If you don't have someone who's tech savvy, this could be a challenge. In our case we've had several "cooks in the kitchen" and still probably aren't utilizing the website to it's full advantage.
Antwort von Blue Sombrero
vor 4 Jahren
Hi Michael, thank you for the feedback and review. Happy to hear that we have simplified a lot of the operations for you. If you are ever looking to learn more about what our system can do for you and your board, we have ongoing webinars that you can attend, or our Support Team is always available to answer questions. All the best!
Joe C.
Communications Officer in USA
Non-Profit-Organisation Management, 11-50 Mitarbeiter
Verwendete die Software für: Mehr als 2 Jahre
Best decision made for our little league orginization
Kommentare: Dont know where to start, its a long list...
Free customizable website
Online player registration system
Volunteer registration system
Order management
Team creation and management
Easy to use game/practice scheduling system
Customizable reports for league, players, finances and more
League wide or custom targeted emails and texting
Free online apparel store with custom graphics
And tons more...
Vorteile:
Easy to use, comprehensive and free league management software. Vendor is constantly adding new content and features. Offers a lot of flexibility for entry level website administrators as well as advanced webmasters. The technical support is the best I've experienced in 20 years of service. Email or phone and you will get your issue resolved in a fast, professional (and sometimes quirky) manner. The software has allowed our baseball/softball league to easily manage hundreds of registrations year after year, including all the pains that come with a youth sports program. We can add, remove, refund and move registrations around with ease. Team building and scheduling is a breeze. Best of all, the system automatically updated parents when changes are made thru their team portals, email or text. I would highly recommend this product.
Nachteile:
It wasn't around 5-6 years earlier. Cant image all the time and aggravation that could've been avoided! ;)
Joseph K.
Customer Service & Recreational Manager in USA
Non-Profit-Organisation Management, 11-50 Mitarbeiter
Verwendete die Software für: Mehr als 2 Jahre
Stafford Soccer Customer Management review
Kommentare: Outstanding product with 100% support to the user. Even customers that call and provide us feedback are extremely pleased with support services.
Vorteile:
Any time there is an issue we have 100% confidence that the customer care is there for us. Other times where we are unsure how to use the system the portal training and or Contacting [SENSITIVE CONTENT] the team is amazing and support is outstanding! Software is pretty easy to use and navigating through the system has been very user friendly.
Nachteile:
So far, no issues. Little things like adding a clear all button on search function and being able to edit accounts as an administrator rather than sending a roster to SC to clear would be helpful.
Religiöse Einrichtungen, 2-10 Mitarbeiter
Verwendete die Software für: Mehr als 2 Jahre
May be good for youth sports, overly complicated for everything else.
Kommentare: Blue Sombrero was very exciting when we first started and their was hope of it being able to work for adult recreational leagues. We've become disenfranchised with the over complexity of the system as it adds more features and tools for youth leagues and never fixes the issues for adult recreational leagues. Also, it greatly needs a UI simplification. Our users are lost on the volunteer registration process, but it also doesn't make sense for recreational league. It has become overbuilt on features and no longer user friendly. Slow down the development and focus on the end-user and administrators experience (SIMPLICITY). And the new team manager app doesn't appear to be connected at all to bluesombrero, which was very confusing. You have a power house of useful tools that could be leveraged better if you could develop a way for admins to customize the tools to work for them. GIve us more control and it could still be fantastic. Another feature to consider is adding a rewards or gamification for repeat playing. Giving admins the ability to disable multiple registrations per account (our adults aren't signing waivers, because their girlfriends/captains are registering on their behalf, creating a liability issue). At present, we're looking at shifting to an in-house simplified registration system, since we don't think Bluesombrero is going to work for our expansion plans. ---The support staff has always been fantastic and super responsive. That is definitely fantastic!
Vorteile:
-Free -game scheduling and game notification emails -discount codes -donation option on checkout
Nachteile:
-over built (it needs a major simplifying UI overhaul). We had to spend hours creating an in-house training manual for our staff on how to setup a league and manage it. -sold by support on implementing use for adult leagues, it never happened after 3 years and assume it is dead now -simple fixes could make this work for everyone. For example, I recently set up foxy cart for donations and they have a whole configuration section on language. I asked for two UI changes more than once years ago that are still important #1 discount codes and team codes need different names...team "ID" makes more sense. Users get confused between the two. The other is changing the name of "coaches" to "captains" for recreational leagues. We also have numerous users get lost on the volunteer/coach section altogether and then they give up. -no support for alternate payment accounts (Stripe for example would be helpful) -Verifying standings is hard to get to. I have to go to team central, which isn't always easy an admin. Then look for any ties and manually break them, since the system doesn't usually get them all right. -It would be nice if discount codes could have a percent off or a giftcard option.
Josh T.
League President in USA
Sport, 11-50 Mitarbeiter
Verwendete die Software für: Mehr als 2 Jahre
Sports Connect gets our season up and running smoothly!
Kommentare: Customer service is helpful.
Vorteile:
Lots of functionality and the all in one management capabilities.
Nachteile:
Need more help with how to use all options.