Was ist Novo Solutions?
Vereinfache deine Arbeit mit dieser nutzerfreundlichen und hochflexiblen mobilen und Web-Kundenservicelösung. Automatische Weiterleitung von E-Mail- oder Webportal-Anfragen an die entsprechende Abteilung. Bestimme Service-Level-Vereinbarungen. Erfasse und teile Artikel aus deiner Wissensbasis (auch in Anhängen). Erstelle leistungsstarke Berichte und Dashboards. Passe die Funktionen einfach an deine Anforderungen an, indem du nutzerdefinierte Felder, Formulare, Datensatzlisten, E-Mail-Vorlagen, Arbeitsabläufe und Berechtigungen verwendest. Endnutzerprotal für Kunden und Personal verfügbar.
Wer verwendet Novo Solutions?
Fertigungsunternehmen, Stadtgemeinden, Krankenhäuser, Universitäten/Hochschulen, Schulbezirke und jede IT- und Anlagenverwaltungsabteilung.
Wo kann Novo Solutions bereitgestellt werden?
Cloud, SaaS, webbasiert, Mac (Desktop), Windows (Desktop), Linux (Desktop), Chromebook (Desktop), Android (mobil), iPhone (mobil), iPad (mobil)
Über den Anbieter
Novo Solutions
1999 gegründet
Telefon-Support
Erhältlich in diesen Ländern
Kanada, Vereinigte Staaten, Vereinigtes Königreich
Über den Anbieter
Novo Solutions
1999 gegründet
Telefon-Support
Erhältlich in diesen Ländern
Kanada, Vereinigte Staaten, Vereinigtes Königreich
Novo Solutions – Videos und Bilder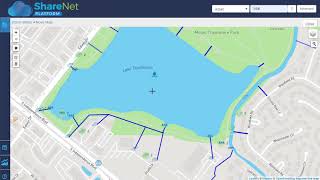 Kosten ähnlicher Produkte wie Novo Solutions vergleichen
Novo Solutions Funktionen
Anlagegegenstand-Management
Arbeitsauftragserstellung
Arbeitsauftragsverwaltung
Berichterstattung / Analyse
Call-Center-Management
Diskussionen / Foren
Dokumentenmanagement
Drittanbieter-Integration
E-Mail-Management
Geräte-Management
Inspektions-Management
Instandhaltungsmanagement
Inventarverwaltung
Job-Management
Katalogisierung / Kategorisierung
Konfigurationsmanagement
Kostennachverfolgung
Kundendatenbank
Kundendienst-Historie
Leistungskennzahlen
Lieferanten-Management
Mobiler Zugriff
Priorisierung
Self-Service Portal
Service Level Agreement (SLA) Management
Störfallmanagement
Supportticket-Management
Techniker-Management
Terminplanung
Terminverwaltung
Ticket-Management
Verfolgen von Vermögensanlagen
Versandmanagement
Vertrags-/Lizenz-Management
Volltextsuche
Vorbeugende Wartung
Warnungen / Eskalation
Warteschlangenmanagement
Wirtschaftsprüfung-Management
Wissensbasis-Management
Alternativen für Novo Solutions
Bewertungen über Novo Solutions
Stephanie
Executive Assistant in USA
Staatsverwaltung, 51-200 Mitarbeiter
Verwendete die Software für: Mehr als 1 Jahr
Easy to use Work Order Software
Kommentare: This software took us from managing paper to being able to keep all of our work and completed work virtually. It is very helpful, time ad cost saving.
Vorteile:
This software is beyond easy to use. It is user friendly and keeps all the information we need to keep the work flow moving.
Nachteile:
N/A, currently we have not run into any cons to report at this time.
Michael
Planning & Operations Manager in USA
Transport/Güterfrachtverkehr/Schienenverkehr, 51-200 Mitarbeiter
Verwendete die Software für: Mehr als 1 Jahr
The learning curve has been longer than we hoped for, but we're getting there.
Kommentare: Has greatly improved our ability to hold ourselves to response timeliness and evaluated our performance. Has integrated all our customer feedback into a single datastream with key parts of it requiring no manual intervention.
Vorteile:
Once we figure it out, it seems it can do everything we need, and it's been able to integrate with other systems. It's clearly going to be able to grow with our future needs, unlike our previous product.
Nachteile:
The end user (in our case, primarily customer service staff) have a fairly clunky user experience. There's a lot of jargon and non-obvious ways of executing things. Seem to have had a few more technical glitches than expected. Some of the integrations were very hard to get configured and honestly we're still not 100% sure they're all working right. Really does seem to require not just a champion but an in-house expert.
Verwendete die Software für: Nicht angeboten
Asset Manager
Kommentare: We haven't really got into using it very deeply yet, so I don't know what my recommendation would be. As of now I'm not singing praises....yet....we'll see.
Vorteile:
The browser based feature was one of the main reasons for purchase. Support was very helpful during install.
Nachteile:
The fact that screen features for other modules are present in the single Asset module we purchased is very confusing as to what works and what doesn't. The documentation on your site and through the software is severely lacking. Once again, the fact that the doc for all modules is lumped together makes it hard to find anything.
Antwort von Novo Solutions
vor 8 Jahren
Doug's review was for our classic Novo Asset Manager product. It was part of a multi-app Service Desk solution which did include documentation for the other apps. In 2014 we released our completely new ShareNet Asset Management Cloud solution and have updated this listing for this new product. ShareNet also has other apps you can subscribe to in the suite. These apps can be completely segmented or tightly integrated depending on how the solution is configured. Unfortunately Doug has to have an in-house application and our new ShareNet Cloud Platform is not an option for him. In speaking with him today it seems he has been pretty pleased with the Novo Asset Manager (after he got it fully implemented) and he has remained current on support.
Stephen
Asst. Director of Sustainability in USA
Bildungsmanagement, 1.001-5.000 Mitarbeiter
Verwendete die Software für: Mehr als 2 Jahre
Sharenet has been a very valuable tool for my organization, helps us manage a lot of odd items.
Kommentare: The system has really helped us implement and manage our surplus program. It laid a great foundation for us to grow it.
Vorteile:
The software has a very solid platform with excellent customer support. The built in training videos make understanding the system much easier. The system is also very customizable and can be tailored to track pretty much whatever you want
Nachteile:
The system seems to be a little out of date, the app isn't all that great and for the price there seem to be some key features missing.
Marta
Trainer/ParagoHelp Content Editor in
Verwendete die Software für: Nicht angeboten
Review of Product
Kommentare: This is a very good product. It is very easy to use and has made maintaining our knowledgebase very easy to do.
Vorteile:
We used another product before migrating to the Novo Solutions KnowledgeBase platform. This has greatly simplified our knowledgebase updating and maintenance. The updates take place immediately which is a great time-saver. Our agents have access to the most current information when they need it.
Nachteile:
Reporting. This feature is not very intuitive and could probably stand significant enhancements. I could use reports on who is logging in and when. We are billed on a login basis but I don't have any reports to tell me how many logins occurred. I really need that type of report.
Antwort von Novo Solutions
vor 6 Jahren
The Knowledge Base Article View Log (added in 2015) allows users to create detail and summary reports with the built in Report Writer. This provides a high level of visibility into how the Knowledge Base is being used and who is using it.