Was ist Rentec Direct?
Immobilienverwaltungssoftware für private Vermieter und professionelle Manager mit 10 bis 5.000 Immobilien. Hier findest du alle Tools, die du für die vollständige Buchhaltung von Immobilien, Mietern und Fonds benötigst. Nimm die Miete online ein, veröffentliche freie Wohnungen auf deiner eigenen Immobilienmanagement-Website, verfolge Wartungsanfragen nach, bearbeite Online-Mietgesuche und beauftrage Mieterüberprüfungen. Die Preise richten sich nach der Größe der Immobilie, sodass du sie leicht an deine Anforderungen anpassen kannst. Du erhältst stets kostenlose Kundenbetreuung in den USA.
Wer verwendet Rentec Direct?
Immobilienmanager, die zwischen 1 und 5.000 Immobilien verwalten, private Vermieter und Eigentümergemeinschaften in Selbstverwaltung
Wo kann Rentec Direct bereitgestellt werden?
Cloud, SaaS, webbasiert, Mac (Desktop), Windows (Desktop), Chromebook (Desktop), Android (mobil), iPhone (mobil), iPad (mobil)
Über den Anbieter
Rentec Direct
Ansässig in Grants Pass, USA
2008 gegründet
Telefon-Support
Chat
Erhältlich in diesen Ländern
Vereinigte Staaten
Über den Anbieter
Rentec Direct
Ansässig in Grants Pass, USA
2008 gegründet
Telefon-Support
Chat
Erhältlich in diesen Ländern
Vereinigte Staaten
Rentec Direct – Videos und Bilder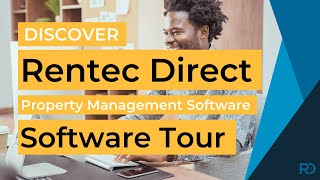 Kosten ähnlicher Produkte wie Rentec Direct vergleichen
Rentec Direct Funktionen
Abrechnung & Rechnungsstellung
Arbeitsauftragsverwaltung
Berichterstattung und Statistik
Buchhaltung
Dokumentenmanagement
Finanzberichterstattung
Finanzmanagement
Hauptbuch
Immobilien-Datenbank
Immobilienverwaltung
Instandhaltungsmanagement
Kontaktmanagement
Kontenabgleich
Kostenverfolgung
Leerstandsmanagement
Miet-Nachverfolgung
Mieter-Nachverfolgung
Mieter-Portal
Mietmanagement
Mietverträge nachverfolgen
Mitglieder-Datenbank
Online-Zahlungen
Portfoliomanagement
Transaktion-Überwachung
Website-Management
Zahlungsabwicklung
Alternativen für Rentec Direct
Bewertungen über Rentec Direct
Dixie C.
Owner in USA
Verifizierter Nutzer auf LinkedIn
Immobilien, 2-10 Mitarbeiter
Verwendete die Software für: Mehr als 2 Jahre
Amazing Solution!
Kommentare: Overall Rentec increases the profitability of my company immensely. It allows me to automate and streamline many activities that both save time and improve accuracy. Their support team is very responsive and always happy to help walk me through any questions I may have on an entry I've made.
Vorteile:
Rentec is very user-friendly. It's functionality is laid out well and it offers modern integrations such as online rent collection, pay owner by ACH, and electronic signatures for lease agreements. I also am impressed with their customer service. They are always very prompt and helpful.
Nachteile:
I wish they offered a mobile app for property managers.
Antwort von Rentec Direct
vor 2 Jahren
Thank you for the glowing review, Carlotti! We love hearing from clients about how they enjoy their tools. I'll be sure to share your love with your Client Success team. :) Wishing you a successful & happy New Year!
Immobilien, Selbstständig
Verwendete die Software für: 6-12 Monate
Quelle: SoftwareAdvice
Come for the website capabilities, stay for the value
Vorteile:
I switched to this software from another, $10/month cheaper software. Rentec's software is really easy to use. You don't need accounting or business knowledge to operate this software. It is really easy to use. I switched to Rentec so I could have my listings automatically populate on my website (tired of manually entering them on website by Wix). Tenants can also apply electronically from website, and log in to view their tenant or owners portal. The features for the tenants are quite nice, and make my company look professional and modern. The accounting features are great, and paying property owners is a breeze. I had little accounting knowledge when I migrated to this property, and everything makes sense. The auto syndication features are amazing, straight to Zillow and its affiliates overnight.
Nachteile:
I have to be honest, I'm complaining about a free feature, but my least favorite part of the software is the website in which I migrated to Rentec for. If I try to edit my website and add items that are not on the template, my website has major HTML coding issues and will not publish properly. The visual appearance of my website thru Rentec is subpar considering what I had before. That said, I could not get the functionality I needed from my old website, and I will sacrifice appearance for functionality. I actually learned HTML coding so I could add a contact us field on my website, but I couldn't save the website with HTML coding. Another item I dislike, although it's more a feature I don't use as opposed to an issue with Rentec, is there are so many redundancies when it comes to the tenant. I plug in their email and name, and that should be all for my purposes. But I have to manually go in and authorize them to receive emails from me. And then authorize them access to the tenants portal. And authorize them to make partial payments, and so on.
Antwort von Rentec Direct
vor 3 Jahren
Thank you, Michael, for your feedback. I'm happy to hear that the majority of your experience with Rentec has been so positive. We're happy you're with us! Adjusting source code on the free website template can throw things for a loop if one character is off, so we typically recommend only website designers adjust it. I would love to see what we can do to assist you with what you're hoping to accomplish on your template. Look for my email! :) If you do opt for a privately hosted website with more flexibility, we offer integration tools for your listings and portals. We look forward to working with you and please reach out if you need our help.
Shana a. M.
Property Manager & Consultant in USA
Verifizierter Nutzer auf LinkedIn
Immobilien, 2-10 Mitarbeiter
Verwendete die Software für: 6-12 Monate
Quelle: GetApp
In Betracht gezogene Alternativen:
Can't recommend this to everyone.
Kommentare: Honestly, I would switch to another company if I could, but I have too much data in, and am too busy to go through a transfer now, and all of the hassles that would entail. I think Rentec may be a good option if you have only a few units, and very simple accounting, and are looking for a budget product, or have some familiarity with accounting and property management software, so you really don't need the support.
Vorteile:
So it is very affordable, and some of the software is pretty simple to set up. They are continuing to add support articles and more functionality.
Nachteile:
Functionality, especially in the accounting area is limited. No ability to select "classes". You have to find work arounds for things that you shouldn't have to. The support team is of little support. I have email chains with OVER 15 EMAILS AND THE QUESTION STILL HAS NOT BEEN ANSWERED. It is difficult to reach anyone when you call most times, so you are relegated to chat/email, and often my main question or issue is NEVER actually answered. I still have issues from my first month, and I am now in month six, that are unanswered. Many of the things I have learned, were from hours of trial and error. If they are not going to have a free support option that is actually helpful, then they at least need to offer a paid option. There is also a big gap in the merchant processing area. Their processor, Forte, often sends you back to Rentec, and Rentec sends you back to Forte, and the pricing of the merchant options is not clear or transparent until you get your bill.
Antwort von Rentec Direct
vor 2 Jahren
We're sorry to hear you got off on a bad foot and your experience has been so different than other client feedback we hear. I will reach out to you personally as I would love to help clear up any confusion.
Jerrod J.
Owner in Mexiko
Immobilien, 2-10 Mitarbeiter
Verwendete die Software für: 1-5 Monate
Quelle: SoftwareAdvice
Clearly software made for and by users!
Kommentare: Amazing. Simply amazing. Their customer support is the best. Took me 20min on the phone and I knew this was it. I've used many of the other "big names" in PM software. Good luck getting support from them. I have my guy who I schedule sessions with as needed, but their online chat people are just as good. Never have I heard "I don't know how to do that, let me find out for you." With other softwares that was the answer to every other question.
Vorteile:
The software is very intuitive and has many features I wasn't even looking for in software but couldn't imagine living without now. I'm looming at you Mr "text from the system" feature! As far as the things I actually knew I needed, it had all of that at a price that was great. In fact, I run a property management company as well as my own rentals that must remain separate. I have two subscriptions to Rentec now, one for each!
Nachteile:
while the website has a great mobile friendly option, it would be easier for my team and I if you had an app. The portal and owner apps are great, just get us a good managers app to complete the trifecta.
Antwort von Rentec Direct
vor 3 Monaten
Thanks for the kind words! Colton always raves about working with you. We are currently working on developing an app for the property management platform, so stay tuned for updates as our developers get closer to a finished product.
Immobilien, 2-10 Mitarbeiter
Verwendete die Software für: Mehr als 2 Jahre
I love their customer support!
Kommentare: I've been a client of Rentec for almost 4 years and what stands out about them to me is their extremely helpful customer support. Special kudos to both Kathryn and Kevin who have helped me accomplish everything I need using their software. Whether I call or email, it seems like I get answers right away. Aside from the software being super easy to learn, I've really enjoyed all the features they've added over the years. It seems like every time I login there's something being improved.
Vorteile:
The software is easy to learn for both me and my assistant. We were able to get up and running using the software in days, and that included bringing in all our data. The staff at Rentec was also tremendously helpful in getting it all imported.
Nachteile:
The video training material is a bit dated, but still useful.