Was ist CharmHealth?
CHARM EHR ist eine webbasierte, MU2-zertifizierte, HIPAA-, durch Zusammenarbeit angetriebene, ambulante elektronische Patientenakten- (ePA), Praxismanagement- (PM) und Medical-Billing-(RCM)-Lösung, die die Pflegequalität für die Patienten dramatisch verbessert. CHARM-Produkte umfassen Telehealth-Lösungen für Remote-Patientenversorgung und eine Connect-Plattform für das Gesundheitswesen Messaging und die Kommunikation.
Wer verwendet CharmHealth?
Kleine und mittlere Praktiken in ambulanten Einrichtungen
Wo kann CharmHealth bereitgestellt werden?
Cloud, SaaS, webbasiert, Android (mobil), iPhone (mobil), iPad (mobil)
Über den Anbieter
MedicalMine
Ansässig in Pleasanton, USA
2007 gegründet
Telefon-Support
24/7 Live-Support
Chat
Erhältlich in diesen Ländern
Vereinigte Staaten
Über den Anbieter
MedicalMine
Ansässig in Pleasanton, USA
2007 gegründet
Telefon-Support
24/7 Live-Support
Chat
Erhältlich in diesen Ländern
Vereinigte Staaten
CharmHealth – Videos und Bilder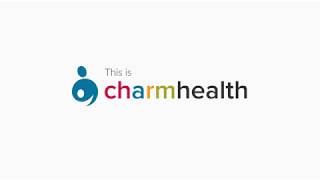 Kosten ähnlicher Produkte wie CharmHealth vergleichen
CharmHealth Funktionen
Abrechnung & Rechnungsstellung
Alarmfunktion / Benachrichtigungen
Anpassbares Dashboard
Arzt-Management
Auftragserfassung
Berichterstattung und Statistik
Code- & Gebühreneintrag
Compliance-Verfolgung
Diagramm-Erstellung
Drittanbieter-Integration
Elektronische Rezepte
Erinnerungen
Fernbehandlungspläne
Für medizinische Zwecke
HIPAA konform
Immunisierung & Allergieüberwachung
Inventarverwaltung
Live-Chat
Medizinische Abrechnung
Medizinische Terminplanung
ONC-ATCB zertifiziert
Patienten-Aufnahme
Patienten-Terminplanung
Patientenakten-Aufzeichnungen
Rechnungshistorie
Reklamationsabwicklung
Schadensprüfung
Self-Service Portal
Terminplanung
Terminverwaltung
Verwaltung von Patientenakten
Videokonferenzen
Vorlagen-Management
Wachstumsdiagramme
Überprüfung der Versicherungsberechtigung
Überweisungsbescheid
Übungs-Management
Alternativen für CharmHealth
Bewertungen über CharmHealth
Charles
Vice President Operations & Technology in USA
Verifizierter Nutzer auf LinkedIn
Gesundheit, Wellness & Fitness, 11-50 Mitarbeiter
Verwendete die Software für: Mehr als 2 Jahre
Very solid value EMR
Kommentare: For us, it was a system that would be device agnostic. Charm works on any computer or mobile device with an HTML5 compliant browser.
Vorteile:
Easy to get started. Has a very approachable user interface. Easy learning curve. Always improving. The company listens to customers and incorporates improvements based on feedback. Comparatively very inexpensive. Integrates with labs, erx solutions, and e-commerce solutions.
Nachteile:
Customer Service is offshore and is not "real-time". But they do respond and are usually helpful. It is a trade-off for the pricing of the software. Some design issues in billing involving the integrated billing clearinghouse and downloading ERA's, and real-time eligibility verification requires a workaround to normal practices.
Sara
Psychotherapist in USA
Gesundheit, Wellness & Fitness, Selbstständig
Verwendete die Software für: Mehr als 1 Jahr
In Betracht gezogene Alternativen:
Best EHR for value
Kommentare: I sampled several EHR systems last year and ChARM had most of the qualities that I wanted a administrator and clinician. I really enjoy using this EHR system and it is easy for my clients to use as well to sign paperwork and access resources.
Vorteile:
I really enjoy that I can customize all of my notes and templates that I need on a daily basis. I also really enjoy that everything can be electronic and all paperwork can be sent to clients and have signatures in real time.
Nachteile:
I feel the customer services could set up EFT and enrollments for payers to make it streamlined and easier for the provider.
Verifizierter Rezensent
Owner in USA
Verifizierter Nutzer auf LinkedIn
Medizinische Praxis, 2-10 Mitarbeiter
Verwendete die Software für: Mehr als 1 Jahr
In Betracht gezogene Alternativen:
Great for small cash practices, not so great for busier practices
Kommentare: It is OK for clinics just starting out. Once you get beyond 2 patients an hour, it takes too long to chart and bill appropriately.
Vorteile:
Great small all-around software that provides everything a small company needs. You can see a patient's financials from right within the chart, which is excellent. As well as their prior appointments. You can copy over phrases or entire notes from prior as well. e-scripts are easy, but do lack notifications. Scheduling is good. And, patient is able to book their appointments from your website.
Nachteile:
Charting can be combersome. Our main issue is that the billing isn't robust enough. You have to use their system and their billers to get any benefit out of it.
Antwort von MedicalMine
vor 2 Jahren
Dear Anonymous Reviewer- Thank you for your review. We would actually love to work with you on the issues you are having! Are you taking advantage of all the billing features? We also have billing support in case you'd like to bill on your own. If you email me at info@charmhealth.com with the Subject: Attn:Billing Help Needed-- I can help nail down the problem and suggest an appropriate solution for you. Thank you and hope to hear from you soon!
Andrew
Clinic Owner in USA
Krankenhausversorgung & Gesundheitswesen, 11-50 Mitarbeiter
Verwendete die Software für: Mehr als 2 Jahre
Quelle: SoftwareAdvice
Excellent all-in-one solution for management of Integrative Medical Practice
Vorteile:
The ability to customize and create many different templates and structure for our office, has allowed hour office to grow and thrive.
Nachteile:
Occasional challenges with connectivity, but these are often short-lived.
Gesundheit, Wellness & Fitness, 2-10 Mitarbeiter
Verwendete die Software für: Mehr als 2 Jahre
User Friendly Effective EMR
Kommentare: An effective EHR for us as compared to other software packages that is easy to use and cost effective for a smaller practice. Many enhancements have been made over the past 2 years which has made it even more attractive to use.
Vorteile:
We changed to CharmHealth about 2 years ago after using PracticeFusion which did not have the flexibility we needed to add information. This software is easily customizable and has a vast library of templates for pre completed notes. It was easy to customize and had all the features we needed. Calendar is very user friendly and integrates well with the EHR. Can easily print out hard copies of anything we need and especially immunization records which are frequently requested by patients.
Nachteile:
Although it hasn't been an issue for us, for a very large practice the cost could get rather high as compared to other EHR platforms. Since I have a relatively small practice, the cost is not an issue. There have been problems with sending eprescriptions - The software can not locate the particular medication and you must know the generic as well as the trade name on occasion to get it through. There have been issues with locating pharmacies at times although, I must say, customer support has been helpful and has tried to rectify these issues as they come up. Minor problem exists with entering patient email addresses. Software sometimes flags as invalid email address with anything that ends in *.com. You need to enter the email address as ".net then got back and re-enter the correct email address. Customer service has yet to fix this problem.