Was ist ClientPoint?
ClientPoint, ehemals Paperless Proposal. Das Unternehmen hilft dir, mehr Geschäfte zu gewinnen. Erhalte höhere Abschlussraten, kürzere Verkaufszyklen und blitzschnelle Angebotserstellung mit der erstklassigen Vertriebsunterstützungslösung. Erstelle, sende, verwalte und verfolge schnell ansprechende Multimedia-E-Brochures, Angebote, Preis- und Produktangebote, Verträge, Präsentationen und mehr. Integration mit Salesforce, Microsoft Dynamics, NetSuite, Hubspot, Zoho, Basis, DocuSign, Sertifi und Right Signature.
Wer verwendet ClientPoint?
Alle Vertriebsteams und vertikalen Märkte, die eine leistungsstarke, konsistente, schnelle Angebotserstellungs- und Verkaufsunterstützungslösung benötigen.
Wo kann ClientPoint bereitgestellt werden?
Cloud, SaaS, webbasiert
Über den Anbieter
ClientPoint
2007 gegründet
Telefon-Support
Chat
Erhältlich in diesen Ländern
Vereinigte Staaten
Über den Anbieter
ClientPoint
2007 gegründet
Telefon-Support
Chat
Erhältlich in diesen Ländern
Vereinigte Staaten
ClientPoint – Videos und Bilder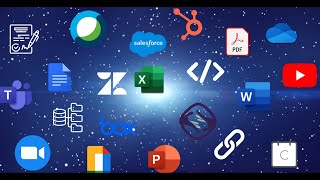 Kosten ähnlicher Produkte wie ClientPoint vergleichen
ClientPoint Funktionen
Anpassbare Vorlagen
Audit Trail
Berichterstattung / Analyse
Content Delivery
Content-Management
Daten-Import / -Export
Datensicherheit
Dokumentenmanagement
Elektronische Unterschrift
Erinnerungen
Inhalt-Bibliothek
Kommunikationsmanagement
Unterzeichnung mehrerer Parteien
Versionskontrolle
Vertriebs-Onboarding und -Schulung
Vorlagen
Werkzeuge zur Zusammenarbeit
Wissensbasis-Management
Workflow-Management
Zugriffskontrollen / Berechtigungen
Alternativen für ClientPoint
Bewertungen über ClientPoint
Jay M.
Marketing Strategist in USA
Verifizierter Nutzer auf LinkedIn
Marketing & Werbung, 2-10 Mitarbeiter
Verwendete die Software für: 1-5 Monate
ClientPoint > PandaDoc
Kommentare: Outside of those few cons, it's been great and very easy for us to comment back and forth with prospects and send professional
Vorteile:
The developer team had pre-made templates Which I could choose from. Can you also get lifetime analytics that allow you to see when and where someone opened your Proposal, how long they spent on each page, and you get text notifications when they do so that you can reach out in live-time Once I did they built out my proposal for me based on what I was already using in PDF form. They walked me through a couple steps on how to do everything and they've been very hands-on.
Nachteile:
While you can sign documents, they don't have an integration with docusign, you have to use one of the other native software. There also is no way to accept payments directly from within a proposal you have to balance the client out somewhere else
Antwort von ClientPoint
vor 3 Jahren
Hi Jay, we're so happy that you are delighted with ClientPoint. We recognize that each of our clients is unique and we find it best to take a more hands-on approach. We also appreciate your feedback and will share this with our product team as we continue to innovate.
Verwendete die Software für: Mehr als 2 Jahre
Everyone that does sales should use this awesome software
Kommentare: Using paperless is one of the best software programs to us for sales i recommend it for everyone who is in the same field. You can keep track of all your proposals and everyone is always involved and it holds so many proposals and you can add whatever section you want them to see inside the proposal and medium user friendly once you get the hang of it.
Vorteile:
Paperless makes it so you dont have to deal with sending or faxing, or presenting paper proposals. It is all email based which makes it a lot easier to produce sales and promote business, safe for the environment and the trees. It lets however many people you want involved have access to any proposal anytime from any device rather if they are at work or not. everybody could do their part to keep the proposal up to date and add whatever they need to in real time.
Nachteile:
Logging in from your cell or a unrecognized device it makes you always check your email for a verification pin every single time, kind of annoying, even after you have used that same device a million times to log in to paperless. Sometimes i search for a certain proposal that is in there and it wont let me find out I have to start my search over and un mark certain boxes to find it. it quite often has small little issues that support will take care of when you contact them through email.
Antwort von Paperless Proposal
vor 4 Jahren
Hi Cathleen, Thank you so much for taking the time to review Paperless Proposal. We think it's an awesome program as well. Security and protecting your proposals is important to us and one way we do this is with verification pins. To reduce frequency for verification, try updating your browser privacy settings to save cookies from Paperless Proposal.
Tom D.
DIRECTOR OF SALES in USA
51-200 Mitarbeiter
Verwendete die Software für: Mehr als 2 Jahre
Good and Bad
Kommentare: Great for keeping track of proposals, however very slow some days. We do about 30 proposals per day on paperless.
Vorteile:
Keeping track of proposals/ easy to organize/ finding old proposals
Nachteile:
Inconsistent quality/ daily we still have to do paper proposals/ signature hard for customers to understand/ server very slow sometimes/ takes to long going from page to page
Antwort von Paperless Proposal
vor 6 Jahren
Tom, Thank you for taking the time out to review our product. Glad to know you like it. Could you please send in a email to support@paperlessproposal.com detailing the exact changes you need? The issues you mentioned should not be there. We would love to work with you on your Library Optimization so you do not come across the mentioned issues anymore. Thanks, Rahat
Ari S.
Sales Manager in USA
Informationstechnologie & -dienste, 51-200 Mitarbeiter
Verwendete die Software für: Mehr als 1 Jahr
ClientPoint for AEs
Kommentare: Fairly easy to use and clients appreciate the videos.
Vorteile:
The ease in which you can add a personalized video to attract attention and help clients put a face to a name.
Nachteile:
It can get convoluted when you are simply trying to send a video, as opposed to sending a video with an order agreement
Ryan L.
Regional Sales Director in USA
Hausmeisterservice, 5.001-10.000 Mitarbeiter
Verwendete die Software für: Mehr als 2 Jahre
easy to upload customized documents for proposals
Vorteile:
notifications after client has opened the proposal, great cover pages with photos and details, the ability to print the exact proposal that's being emailed to the customer, the ability to delay the sending of the proposal, and the data telling us how much time the customer spent on each page of the propsoal
Nachteile:
can be a little slow in uploading, but not often. would like the proposal review to be more of an overall shot, like a map and maybe some animation effects for the proposal.