Was ist ShadowProtect?
Als Teil der StorageCraft Recover-Ability-Lösung bietet StorageCraft ShadowProtect Sicherung und Notfallwiederherstellung für virtuelle oder physische Server, Desktops und Laptops. Ganz gleich, ob du eine IT-Abteilung in einem Unternehmen beaufsichtigst oder IT-Services für mehrere Geschäftskunden anbietest, mit deiner ShadowProtect-Software kannst du so schnell wie möglich wieder ins Geschäft kommen. Mit ShadowProtect kannst du deine Windows-IT-Umgebung jederzeit und überall und bei jedem großen oder kleinen Notfall wiederherstellen.
Wer verwendet ShadowProtect?
Nicht vom Anbieter bereitgestellt
Wo kann ShadowProtect bereitgestellt werden?
Cloud, SaaS, webbasiert
Über den Anbieter
StorageCraft Technology
2003 gegründet
Chat
Erhältlich in diesen Ländern
Vereinigte Staaten
Über den Anbieter
StorageCraft Technology
2003 gegründet
Chat
Erhältlich in diesen Ländern
Vereinigte Staaten
ShadowProtect – Videos und Bilder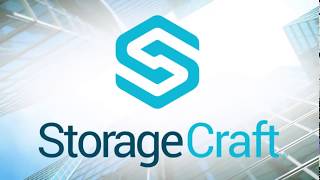 Kosten ähnlicher Produkte wie ShadowProtect vergleichen
ShadowProtect Funktionen
Alarmfunktion / Benachrichtigungen
Backups planen
Cloud-Backup
Ereignisprotokolle
Inkrementelles Backup
Kompression
Server-Überwachung
Sichere Datenspeicherung
Terminplanung
Verschlüsselung
Alternativen für ShadowProtect
Bewertungen über ShadowProtect
David
Senior Field Engineer in UK
Verifizierter Nutzer auf LinkedIn
Informationstechnologie & -dienste, 51-200 Mitarbeiter
Verwendete die Software für: Mehr als 2 Jahre
Excellent backup and restore for physical servers
Kommentare: This product has been king of physical server backups for a long time. They have started to bolt-on features to better support virtual environments and recovery, and offer cloud services. Unfortunately these are clearly additions to the base product and not revisions to it, meaning that management is not very slick and it doesn't make commercial sense when stacked against the competition. But if you just have a couple of physical servers and want a robust backup solution with recovery you can rely on, this is a good product.
Vorteile:
Easy to install and use. Plenty of options for backup routines and destinations. The recovery to same or dissimilar hardware is rock solid. They have a cloud backup offering that is competitively priced. Support is usually good once you engage with them. Most issues come down to something outside the product, i.e. not uninstalling a previously solution first. Once up and running it can be relied upon to produce consistently good backups.
Nachteile:
Cumbersome to manage multiple backups for multiple servers. The central management tool they offer is still very much a work in progress. Expensive per-server compared a lot of alternative products. The cloud backup runs separately to the main application, giving you another thing to manage. Retention policies are easily broken just by modifying a backup job, which can lead to them being ignored and filling storage.
Antwort von StorageCraft Technology
vor 4 Jahren
David - many thanks for your feedback - it is greatly appreciated. We're excited to share our new product ShadowXafe which addresses several of your product observations. Our team will be in touch with you soon. Never hesitate to reach out to me at connie.whiteside@storagecraft.com Regards, Connie Whiteside Sr Director Customer Success
Informationstechnologie & -dienste, 2-10 Mitarbeiter
Verwendete die Software für: Mehr als 2 Jahre
ShadowProtect SPX has always come through when we have needed it
Vorteile:
We have had success with ShadowProtect in some tough circumstances and it has come through with flying colors when have needed it most. Mount failed storage arrays from backup and up and running in minutes after diagnosing issue. Boot failed servers to virtual machines - yep done it and worked great. Restored countless deleted files.
Nachteile:
Managing the product and alerts can get unwieldy in large deployments. The biggest problem is their lack of product support. It can take days to hear back from an engineer and they will likely be a low tier engineer who at best can triage your issue and get it to the right person. They outsourced all of their support to India which is okay if you do it right, but I don't think their staff know the product. We have been some issues with their cloud backups recently and getting an engineer to look at those problems in a timely manner has been a challenge. We have found it more productive to reseed the backup and send it back to the data center than to work with their support.
Bob
Software Engineer in USA
Computer-Software, 2-10 Mitarbeiter
Verwendete die Software für: Mehr als 2 Jahre
* * * DISAPPOINTING SCAM * * *
Kommentare: 2+ years before the built in shutdown bomb triggered.
Vorteile:
Does what I want, when it works, usually 3 days of 6 days scheduled. It errors out without notice when the backup storage external drive doesn't instantly wake up and salute as soon as ShadowProtect pings once. But I can live with 3 full backups every week.....if the software had not self-destructed.
Nachteile:
During the usual monthly safety check found the screen hobbled. The important buttons (backup, restore, etc.) have been disabled and all others produce a 404 error, webpage cannot be found. Several hours later I gave up on tech support and called SALES. A "tech support" person responded to my message forwarded by Sales. She tried the old "Microsoft Update Error" blame game. As a Visual Basic engineer of 24+ years I know what Windows OS errors produce. It does NOT shut down software in an orderly, selective manner. I told her THIS event was clearly deliberate. She said the software must be uninstalled and replaced by a newer version with their help of course. THREE TIMES I asked what this "newer version" would cost, which she ignored apparently thinking I would have no choice, that my system had blown up or something and I couldn't restore it without paying whatever the price. WRONG ! I have Raid with dual drives and tiers of protective software. Thus, as I can no longer trust my small business data to a software provider which tries to try to leverage existing customers to pay "error motivated ransom" to access the data if needed, I told her she was trying to scam a software pro... and bye bye.
Antwort von StorageCraft Technology
vor 4 Jahren
Hi Bob - thanks for bringing this to our attention. I'm delighted we connected and are able to assist you! As noted, your support maintenance expired 5/31/2017. Going forward, please renew your maintenance so we can continue to provide great technical support. Don't hesitate to contact me at connie.whiteside@storagecraft.com. Regards, Connie
Mark
Director in Australien
Computer- & Netzwerksicherheit, 2-10 Mitarbeiter
Verwendete die Software für: Mehr als 2 Jahre
In Betracht gezogene Alternativen:
Shadow protect is great for onsite and offsite backup
Kommentare: Only have had restore issues on SBS Servers
All other devices have been great in a disaster recovery situation.
The product is good and with the new cloud addition, monitoring is so much easier
Vorteile:
Its very cost effective, been around for years and has a good market share, meaning the reliability of the product is tested well and any bugs are ironed out pretty quick.
Nachteile:
Installation isnt a few clicks. Need third party hardware to complete a full DR solution Would be great to have an all in one solution with direct support
Jordan
IT Manager in USA
Verifizierter Nutzer auf LinkedIn
Konsumgüter, 51-200 Mitarbeiter
Verwendete die Software für: Mehr als 2 Jahre
Provides Confidence and Security
Kommentare: StorageCraft's ShadowPortect has saved me many of times. It isn't unheard of for end users to accidentally delete that all important accounting file. With ShadowProtect, recovering missing or deleted files is a breeze, often taking less than 5 minutes to restore a backup of the file. With our backup policy we are able to restore files within minutes of when it was changed, misplaced, or deleted. ShadowProtect also takes care of consolidations and our off-site backups, making it a great disaster recovery tool should a meteor hit our office.
Vorteile:
Fully Encrypted backups Automated integrity checks continuous backup from system to file supports a number of transport protocols including FTP and SMB Automated backup to VM for almost ready to boot full system backups
Nachteile:
The full system backups take some work to get to booting state. Still far better than the alternative of starting from scratch. Runs on Windows, which has been the source of some frustration