Was ist Domo?
Domo bietet die weltweit erste cloudbasierte Business-Management-Plattform, mit der Führungskräfte eines Unternehmens schnellere und fundiertere Entscheidungen treffen können. Domo ist die erste Lösung, die fünf Produkte zu einer eleganten Plattform zusammenfasst, mit der Nutzer Daten verbinden, vorbereiten, visualisieren, einsetzen und optimieren können.
Wer verwendet Domo?
Domo bedient Kunden in allen Branchen, die ihr gesamtes Geschäft von einer einzigen Plattform aus steuern möchten.
Wo kann Domo bereitgestellt werden?
Cloud, SaaS, webbasiert, Mac (Desktop), Windows (Desktop), Android (mobil), iPhone (mobil), iPad (mobil)
Über den Anbieter
Domo Technologies
Ansässig in American Fork, USA
2010 gegründet
Telefon-Support
24/7 Live-Support
Chat
Sprachen
Englisch, Japanisch
Über den Anbieter
Domo Technologies
Ansässig in American Fork, USA
2010 gegründet
Telefon-Support
24/7 Live-Support
Chat
Sprachen
Englisch, Japanisch
Domo – Videos und Bilder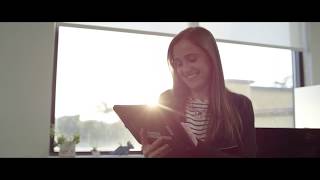 Kosten ähnlicher Produkte wie Domo vergleichen
Domo Funktionen
API
Ad-hoc-Analyse
Ad-hoc-Anfrage
Ad-hoc-Berichterstattung
Aktivitäts-Dashboard
Alarmfunktion / Benachrichtigungen
Anpassbares Dashboard
Benchmarking
Berichterstattung / Analyse
Berichterstattung und Statistik
Budgetierung/Prognosen
Cash Management
Customer Journey Mapping
Dashboard
Dashboard-Erstellung
Data Warehouse Software
Daten-Connectors
Daten-Identifizierung
Daten-Import / -Export
Daten-Vermischung
Datenaggregation und -veröffentlichung
Datenanalyse-Werkzeuge
Datenbereinigung
Datenextraktion
Datenintegration
Datenmanagement
Datenmigration
Datenqualitätskontrolle
Datensicherheit
Datensynchronisation
Datenvisualisierung
Datenvorbereitung in Selbstbedienung
Drag-and-Drop
ETL
ETL – extrahieren / transferieren / laden
Echtzeit-Analytik
Echtzeit-Daten
Einkommen & Bilanz
Einzelseitenansicht
Erkennung von Zusammenhängen
Fortschrittsverfolgung
Funktionen / Berechnungen
Geplante / automatisierte Berichte
Geräteregistrierung
Hauptbuch
Integration in Anwendungen von Drittanbietern
Integrationsmanagement
Interaktive Berichterstattung
KI/Maschinelles Lernen
KPI-Überwachung
Konsolidierung / Roll-Up (Reporting)
Konversion-Tracking
Leistungskennzahlen
Match & Merge
Mehrfache Datenquellen
Metadata-Management
Mobile Berichterstattung
Mobiler Zugriff
Multivariate Statistik
No-Code
Prognose
Prädiktive Analytik
Regressionsanalyse
Remote-Zugriff/-Kontrolle
Self-Service-Analysen
Sicherheitsmanagement
Statistische Analyse
Statistische Simulation
Strategische Planung
Suchen / filtern
Trend-Analysen
Verarbeitung in Datenbanken
Veröffentlichung / Teilen
Visual Workflow Management
Visuelle Analytik
Visuelle Entdeckung
Werkzeuge zur Zusammenarbeit
Wichtige Leistungsindikatoren (KPI)
Widgets
Zeitreihenanalysen
Zielmanagement
Zugriffskontrollen / Berechtigungen
"Was wäre wenn"-Szenarien
Cole G.
Director Of Strategic Partnerships & Key Accounts in USA
Verifizierter Nutzer auf LinkedIn
Geschäftsbedarf & -einrichtung, 51-200 Mitarbeiter
Verwendete die Software für: 6-12 Monate
The things Domo can do are just astounding
Kommentare: We can see analytics we could never see before. We can understand our business in a way we never could before. We honestly don't know what we'd do without Domo at this point. It's fantastic.
Vorteile:
We were originally looking for dashboard software. Something like Geckoboard, but we wanted something more advanced. We were using multiple tools, and wanted to collect data from them. We then found Domo. Within days we had integrated our CRM database, Website Analytics, Invoicing database, and Order Processing database. This let us take a look at EVERYTHING. And I mean everything. Things like: What's the average time between receiving a lead and the rep calling them the first time? What's the average time between a customer ordering, and reordering? How many calls have my reps made today? (Updated every 15 minutes!) What landing pages on my website are receiving the most looks? How are my google analytic campaigns translating into converted customers?
Nachteile:
It's pricey, but worth it. The biggest thing was the last update they had screwed up some of my reports, and we're still trying to figure out what happened.
Verifizierter Rezensent
Head of Finance & Business Intelligence in Deutschland
Verifizierter Nutzer auf LinkedIn
Freizeit, Reisen & Tourismus, 11-50 Mitarbeiter
Verwendete die Software für: Mehr als 2 Jahre
In Betracht gezogene Alternativen:
Business Intelligence at the
Vorteile:
Domo enables as to give a live 360 degree view on our business and makes data accessible and visible to everyone in the company. It's not just about visualization of KPIs and other data. You can take the data and turn it into actionable steps. Furthermore, the existing integrations that are available makes it easy to have all our data available in Domo and combine them. You can still see the start-up mentality and the new features and the speed that they deliver new features and product improvements is amazing. For us Domo is so much more than just about data - we have it part of our product development process and have a lot of operational processes built on data transformations that we built in Domo.
Nachteile:
DOMO is very costly compared to other BI tools, especially when you want to have separate user accounts for each user and do not share accounts among users. Other than that Domo worked already most of the cons that I had in the beginning.
Verifizierter Rezensent
Project Leader in USA
Verifizierter Nutzer auf LinkedIn
Unternehmensberatung, 11-50 Mitarbeiter
Verwendete die Software für: 6-12 Monate
There are MUCH better options
Kommentare: I have personal experience with several of Domo's competitors as an analytics consultant. None of the Storage/ETL/BI use cases I can think of would I put domo in my top 3 options. I have found it to be subpar in data warehousing, query editing, and data visualization which from what I can tell is the majority of its functionalities.
Vorteile:
This product provides a web-based hub for your data and visuals that centralizes where your team focuses to interact with their data. The ETL tools provide an easy to use low/no code interface to build simple queries.
Nachteile:
Where Domo has removed complication (I assume to ease the use) they have dramatically limited this software capabilities in comparison to competitors. limitations include: - No ability to build visuals based on multiple tables - No ability to build filtering capabilities across tables - No ability to build relational models with existing tables - All "scripting" capabilities are glitchy and limited in their capabilities - Poor/nonexistent version control options - Compute resources are not brokered well and during high traffic times we can have dataflows run for up to 2 hours My worst experience with domo was with their customer service/integration team. One of their prebuilt integrations to a popular Web App, which domo is responsible for maintaining and servicing, has never functioned properly with our domo instance. The support case has been open for nearly a month and has just been escalated to someone that appears to know how to read the code I have been sending them to trouble shoot THEIR integration. They have promised resolution timelines twice and are now 2 weeks behind their initial promise.
Theresa M.
Business Analytics Manager in USA
Einzelhandel, 1.001-5.000 Mitarbeiter
Verwendete die Software für: Mehr als 2 Jahre
In Betracht gezogene Alternativen:
Most user friendly visualization software on the market
Kommentare: Domo has provided us the ability to integrate data from multiple systems and business units allowing us make more informed decisions. Our client rep is very responsive and always available to help. The Dojo community forum, user groups and annual Domopalooza are all great resources that allow customers to network and share ideas.
Vorteile:
This software is extremely flexible and user friendly. Our users can access data from their phones or anywhere with an internet connection. Users can easily navigate charts and tables. Visualizations are easy to create with drag and drop function. Data from multiple data sources can be easily combined. Built in connectors allow for easy connections to major data sources.
Nachteile:
The standard contract is reasonable but many features and apps are an expensive add-on. Any customization or support not related to performance of standard features is not included with contract.
Victor B.
Head of Insights in UK
Öffentlichkeitsarbeit und Kommunikation, 11-50 Mitarbeiter
Verwendete die Software für: 6-12 Monate
Quelle: SoftwareAdvice
In Betracht gezogene Alternativen:
a good product with the worst customer support
Kommentare: Good product with lots of promise let down by the worse customer support I've ever experienced.
Vorteile:
Once you get your head around it, the interface is powerful and intuitive although the learning curve is steep. Good visualisations.
Nachteile:
Domo could not care less about their customers. If you engage with them you will get a hard sell that promises you the world, including a good few blatant lies, but as soon as you sign that contract they wash their hands of you. Most of the connectors that we tried to work with were barely demos - totally unfit for purpose - so unless you have a team of SQL coders to build everything by hand, or are prepared to pay Domo's extortionate professional services fees (which you'll need to book weeks in advance), you should avoid this product as they won't help you.