Was ist BuildingOS?
Lucid BuildingOS is the most comprehensive software platform for managing building performance. Leading companies rely on BuildingOS to manage over 1.5 billion square feet and achieve new levels of portfolio efficiency and performance across cost control, occupant satisfaction, and equity value with BuildingOS.
Building OS enables you to leverage data across your portfolio, improve building operations and collaborate to drive action.
Wer verwendet BuildingOS?
Lucid's experience runs deep. From Fortune 100 companies to K-12 public schools, customers around the world leverage our decade of expertise to manage thousands of connected buildings.
Wo kann BuildingOS bereitgestellt werden?
Cloud, SaaS, webbasiert
Über den Anbieter
Lucid Design Group
2004 gegründet
Chat
Erhältlich in diesen Ländern
Vereinigte Staaten
Über den Anbieter
Lucid Design Group
2004 gegründet
Chat
Erhältlich in diesen Ländern
Vereinigte Staaten
BuildingOS – Videos und Bilder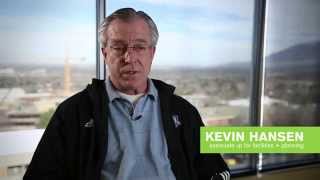 Kosten ähnlicher Produkte wie BuildingOS vergleichen
BuildingOS Funktionen
Benchmarking
Emissionsüberwachung
Kreditplanung
Alternativen für BuildingOS
Bewertungen über BuildingOS
Justin O.
Energy Manager in USA
Verifizierter Nutzer auf LinkedIn
Hochschulbildung, 1.001-5.000 Mitarbeiter
Verwendete die Software für: Mehr als 2 Jahre
I use BuildingOS to manage energy for 2.5 million square feet on a university campus.
Kommentare: BuildingOS has been a key part of Weber State's energy savings efforts, helping us reduce costs by 44%.
Vorteile:
The front end is very intuitive and can convey a lot of information without a lot of useless nonsense. I particularly use the comparisons, trending, and heat map applications a lot. It allows us to identify opportunities for energy savings.
Nachteile:
Companies like Lucid seem to have a high turnover rate for employees - I am not sure if this is a generational thing or what, but in the past two or three years I've had three or four points of contact. It makes it hard to build personal relationships with someone who actually has a knowledge of my needs.
Michael B.
Senior MEP Engineer in USA
Hochschulbildung, 51-200 Mitarbeiter
Verwendete die Software für: Mehr als 2 Jahre
Our lucid dashboard lets students and staff know what we are doing to be sustainable
Kommentare: Maintenance proactivity, public display of sustainability.
Vorteile:
It allows us to show the public the different things we are trying to do to maintain our LEED accreditation and lets them see our meters real time. It helps with maintenance because if a person sees what they perceive is an issue they can bring it up to us so that we can investigate and possibly fix an issue that we missed. It gives us more eyes on how the building is performing and keeps us proactive instead of reactive.
Nachteile:
We have had issues with the dashboard not receiving the meters all the time. Multiple times lucid has changed the IP addresses that they are using and due to our IT rules we can't change on the fly. We don't give out a range of IP addresses rather we use very specific addresses for security purposes. We are able to straighten out the issue in a relatively short period of time and get everything working again.
Patrick K.
Facilities Supervisor in USA
Staatsverwaltung, 51-200 Mitarbeiter
Verwendete die Software für: Mehr als 2 Jahre
Dont Pay in Advance!
Kommentare: We bought a 5 year subscription, then Lucid lost their platform. Lucid had no plans available to support customers like us other than a complete and EXPENSIVE REDO. Luckily the market for this service has other options. We do not recommend even getting a bid from Lucid because of this and a likely similar failure in the future
Vorteile:
When it is working, which is NEVER it is OK.
Nachteile:
Does not work. No support, no long range planning by Lucid to have a B plan if the platform changes
Jacob C.
Director of Operations in USA
Hausmeisterservice, 1.001-5.000 Mitarbeiter
Verwendete die Software für: Mehr als 2 Jahre
BuildingOS is a solid platform for viewing large amount of building utility data.
Kommentare: It was a solid tool for energy management at a reasonable price.
Vorteile:
The software is quite easy to use with some really powerful apps. The app we use the most is the heatmap analysis. The allows use to see energy demand data on an hourly basis for an entire year (impressive right). Overall a really good tool to look at and view "big-data" for energy management.
Nachteile:
The software support team has had quite a bit of turnover which has created a little frustration about not knowing who our support person should be. Also, the costs have gone up a bit in recent years which has also created a little bit of frustration.
Audrey H.
Administrative badass in USA
Gewerbeimmobilien, 11-50 Mitarbeiter
Verwendete die Software für: 6-12 Monate
Quelle: SoftwareAdvice
Great centralized platform for all my streams of data
Kommentare: The company really provides customer services before and after implementation.
Vorteile:
The dashboards they have available make it simple to access the data that really matters, with a user very freindly layout.
Nachteile:
The size of some of the font could be larger, other than that I just wish I had this organization way sooner