Was ist Foothold?
Elektronische Dokumentationssoftware für Anbieter von I/DD und Verhaltensgesundheit. Die Software bietet Fallmanagement, Kundenverfolgung und ein elektronisches Patientendatensystem (EHR) unter einem Dach – mit spezifischer Funktionalität für die Bedürfnisse von I/DD-Agenturen.
AWARDS ist HIPAA-konform, vom Bund als EHR für sinnvolle Nutzung zertifiziert und bietet volle Interoperabilität beim Navigieren durch die neue Landschaft der Pflegekoordination und wertebasierten Pflege.
Wer verwendet Foothold?
Die Software ist ideal für I/DD-Agenturen, insbesondere für solche, die mehrere Programme anbieten, die menschliche Dienstleistungen wie psychische Gesundheit, Störungen des Substanzkonsums, Wohnen und Beschäftigung umfassen.
Wo kann Foothold bereitgestellt werden?
Cloud, SaaS, webbasiert
Über den Anbieter
Foothold Technology
Ansässig in New York, USA
1995 gegründet
Telefon-Support
Chat
Erhältlich in diesen Ländern
Vereinigte Staaten
Über den Anbieter
Foothold Technology
Ansässig in New York, USA
1995 gegründet
Telefon-Support
Chat
Erhältlich in diesen Ländern
Vereinigte Staaten
Foothold – Videos und Bilder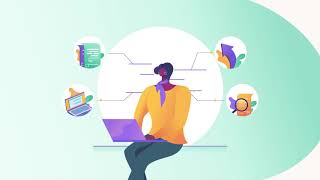 Kosten ähnlicher Produkte wie Foothold vergleichen
Foothold Funktionen
Abrechnung & Rechnungsstellung
Anfangsbeurteilung
Behandlungsplanung
Berichterstattung / Analyse
Berichterstattung und Statistik
Bestätigung / Erinnerungen
Compliance Management
Compliance-Verfolgung
Dokumentenmanagement
EMR / EHR
Elektronische Rezepte
Empfehlungs-Management
Fall-Aufzeichnungen
Fall-Management
Formularverwaltung
Für Praxen für mentale Gesundheit
Kalenderverwaltung
Kundenmanagement
Medizinische Abrechnung
Patientenakten-Aufzeichnungen
Patientenmanagement
Programm-Management
Reklamationsabwicklung
Self-Service Portal
Terminplanung
Verwaltung der häuslichen Krankenpflege
Verwaltung von Patientenakten
Workflow-Management
Zielsetzung / Nachverfolgung
Alternativen für Foothold
Bewertungen über Foothold
Adele
Executive Director in USA
Non-Profit-Organisation Management, 11-50 Mitarbeiter
Verwendete die Software für: Mehr als 2 Jahre
In Betracht gezogene Alternativen:
Changed My Life
Vorteile:
I could go on and on about the benefits of Foothold's Awards program. It is very easy to use. Change is hard for everyone and my staff was nervous about it but all migrations (for many program) couldn't have been easier. Of great importance to me was the tech support. I never have to wait to address a question or to get clarification. The software has actually made the management of my agencies, much easier. I have explored areas of productivity that I never thought was possible. Everything we need to provide services is easily in one place. We have successfully used Awards in various applications and it has been successful with each.
Nachteile:
At this point we have no issues with this software. I only wish I had more time to explore some of the features I have not yet used (and I use many of them already).
Bessy
Behavioral Health Office/EHR Manager in USA
Psychische Gesundheitsfürsorge, 201-500 Mitarbeiter
Verwendete die Software für: Mehr als 2 Jahre
Solid quality, user-friendly, flexible for reporting!
Kommentare: The relationship/trust building at the beginning was essential for the buy in. Thankfully that foundation was well established and continues to this day.
Vorteile:
Absolutely simplified and saved time on billing tasks. Form Builder is also an indispensable feature for our agency. We constantly build customized forms/reports to assist is funding/accountability efforts. In addition Help Desk could respond a bit faster at times.
Nachteile:
Our agency chooses not to use the calendar feature due to it's complexity.
Nicole
Director of Preformance Improvment in USA
Verifizierter Nutzer auf LinkedIn
Non-Profit-Organisation Management, 1.001-5.000 Mitarbeiter
Verwendete die Software für: Mehr als 2 Jahre
Very User Friendly
Kommentare: Overall I have enjoyed my experience with Awards in the last 5 and a half years. I have a great senior project manager who can always answer my questions and help me with anything. The upgrades to the software have been ongoing over a long period of time but have been for the positive. I would recommend Awards to any social service agency that wants to build a relationship with their EHR vendor and work closely with them over the years.
Vorteile:
Awards is easy to use for our front line staff. Training is quick and simple to get them started. The software is very user friendly in a point and click capacity for staff. As an administrator I like the ability to customize my reports and build forms that I need for my programs.
Nachteile:
Some of the areas of the software are very old and clunky. They need to be updated and the response to where the company is on updating them isn't great. The administrator functionality could be better, it would be great to have access to a dashboard to see how my database is doing and if there is anything that needs attention.
Jennifer
Assistant Director, Quality Improvement in USA
Einzel- & Familiendienstleistungen, 51-200 Mitarbeiter
Verwendete die Software für: Mehr als 2 Jahre
A successful transition from paper charts to electronic health records
Kommentare: Our agency provides a variety of Residential Treatment and Community Services throughout multiple counties within the state. Understanding that our services are vast, there was hesitation to think that we would find a system that would meet all of our regulatory and oversight needs. It is fair to state that AWARDS meets these needs and expectations. The system is customizable in many ways. The Foothold/AWARDS staff are responsive and great to work with. Overall ease of use is great.
Vorteile:
AWARDS permits programs and services to be developed and configured independently or globally. The formbuilder feature permits our agency to develop forms in the format we like, which certainly eased the implementation period. Reportbuilder provides opportunity for reports to be built specific to the user, program or agency based off of (pretty much) any field that is entered in to the system. This has allowed our agency to streamline data collection, identify more indicators to measure success and be able to access outcomes in real time. Our implementation consultants were highly supportive throughout the agency's transition from paper charts to electronic records. Following our implementation phase, we were assigned a senior consultant whom we quickly discovered is equally responsive and helpful. As the implementation researcher, lead and system administrator, I have worked with several Foothold/AWARDS team members. All of whom have demonstrated professionalism, appropriate problem solving skills and willingness to help whenever asked. Due to the success we experienced throughout the first three years with AWARDS, we chose to increase the use of the system by implementing the billing builder feature. We plan to begin this new phase of implementation soon.
Nachteile:
AWARDS does not have a mobile app for phones. Although the site is accessible from a mobile device, it is difficult to navigate the site on a small mobile devices while in the field. Employees report it would be much easier to have clients/families sign documents if there was a phone app or better flow of signatures. In addition, we have encountered a few issues surrounding e-signatures and alerts when a form is ready to be signed. We report these concerns to the helpdesk and they are always attentive; however, it is in this 'con' area because it has been an issue that we have encountered on more than 3 occasions. The help desk always resolves the problem, until it comes up again.
Nancy
Compliance Coordinator in USA
Psychische Gesundheitsfürsorge, 501-1.000 Mitarbeiter
Verwendete die Software für: Mehr als 1 Jahr
Product Review - Foothold AWARDS
Kommentare: Our overall experience with AWARDS has been positive. Our implementation specialist was wonderful, as was our temporary support person who assisted us with reviewing survey results with management. Our current support person is difficult to reach and does not reply to questions/concerns in a timely manner. We also find the HelpDesk people to be very accommodating when they can, and the new HelpDesk feature (using email) has been great so far!
Vorteile:
This product is very easy to use for all staff; including Direct Support Professionals, Managers, Executive Leadership, and Fiscal staff. The integration with existing business processes was a relatively smooth process. Our implementation specialist was wonderful in working with us to develop forms and adjust processes to work within AWARDS. The BillingBuilder took quite some time to set up and test because it was very different from what we had currently used, but we had sufficient support. One feature that has made a positive impact is the Reporting capabilities. Anyone, from Managers checking/signing progress notes, to Executive Leadership searching for trends, finds the ReportBuilders easy to use. Pulling data from the system has become an integral part in our efforts to improve process to increase efficiency, and satisfaction of stakeholders.
Nachteile:
There are a few identified areas of AWARDS that we'd like to see improved upon. One, is that we'd like a way to "turn off" the internal notification tied to the new E-Signatures Configuration for Progress Notes. Our process requires staff to sign their progress notes after review; once staff click "Save Note," the system automatically sends the notification that they have a note to review, but, they've already signed the note. Another area that has room for improvement, is when the need arises to create a new form that is different from the current version. Many of us need to have access in several ReportBuilders to the older form, but AWARDS does not suggest "moving forms." If the form is removed from it's current holding spot (i.e. Services or Charting Timetable) and moved to a "blank" holding area, the form can be accessed via client history. We need to have older forms remain available to all licensing and regulatory agencies in our ReportBuilders.