Was ist WORKetc?
Mit integriertem CRM, Projekten, Abrechnung, Helpdesk, Berichterstattung und Zusammenarbeit ist WORK[etc] die cloudbasierte All-in-one-Softwarelösung zur Verwaltung deines wachsenden Unternehmens.
WORK[etc] geht über die Leistung eines durchschnittlichen CRM hinaus, indem es alle Aspekte des gesamten Kundenlebenszyklus verwaltet und verfolgt. WORK[etc] unterstützt dich Schritt für Schritt – vom ersten Verkauf bis hin zu Angeboten, Projekten, Produktlieferungen, Rechnungsstellung, Kundenbetreuung und dem wichtigen Follow-up-Verkauf.
Wer verwendet WORKetc?
Zielkund*innen sind Teams mit zwei bis 100 Mitgliedern in folgenden Branchen: Informationstechnologie und MSP, Software und Webentwicklung, Unternehmens- und Management-Beratung, Marketing, Werbung, PR und digitales Marketing
Wo kann WORKetc bereitgestellt werden?
Cloud, SaaS, webbasiert, Android (mobil), iPhone (mobil), iPad (mobil)
Über den Anbieter
von WORKetc
Ansässig in Sydney, Australien
2009 gegründet
24/7 Live-Support
Chat
Über den Anbieter
von WORKetc
Ansässig in Sydney, Australien
2009 gegründet
24/7 Live-Support
Chat
WORKetc – Videos und Bilder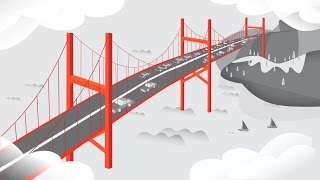 Kosten ähnlicher Produkte wie WORKetc vergleichen
Startpreis
78,00 $/Monat
65,00 $/Monat
24,00 $/Monat
20,00 $/Monat
Melissa B.
VP of Education and Training in USA
Verifizierter Nutzer auf LinkedIn
Krankenhausversorgung & Gesundheitswesen, 51-200 Mitarbeiter
Verwendete die Software für: Mehr als 1 Jahr
Quelle: GetApp
WORK[etc] connected our disconnected teams
Vorteile:
The project management component of WORKetc has been indispensable. I work in the healthcare industry and we manage outpatient programs at hospitals. My team is responsible for implementing new contracts and then we pass them over to the operations team for ongoing retention and support. With WORKetc we've been able to organize our new build and/or transitioning of programs into our organization well and simultaneously create historical data as we focus on long-term value and support to keep them. I also like the discussions feature within WORKetc. Before, we were utilizing Google Hangouts to talk about client needs, but now if we need to discuss a specific client issue, we can utilize the feature within WORKetc which means it's seamlessly connected to that account. It also integrates well with Google Drive, negating any duplication of document storage (a problem we've had in the past). The system also has great API functionality that we use to post data from WORKetc across another proprietary platform within our organization. This allows our customers to stay current with things like implementation status, support ticket status, etc.
Nachteile:
The integration with Gmail isn't amazing. It works but you have to really know exactly what you are looking for within WORKetc to be able to connect the email with the appropriate customer. The system can get pricey if you have corporate based users that don't interact with clients often enough to give them an account. For example, our media team creates customized videos for clients on an irregular basis, so paying for them to be in WORKetc all the time doesn't make sense. It would be nice if there was a way to setup tiered levels of users to account for irregular users.
Emmett "corky" K.
Verifizierter Nutzer auf LinkedIn
Verwendete die Software für: Kostenlose Testversion
Quelle: GetApp
Working Etcetera with WorkETC.com
Kommentare: I first encountered this product when it was barely a brand new company many years ago. At the time I was seeking a comprehensive business management solution for a small tech services business. At that time in history, there was nothing like this on the market at all, and I was enthusiastic about finding it. I tried hard to make it work, but back then, the company was very small and they were literally trying to tackle every possible business need with a very small team. I admit that all those years ago, the product wasn't ready yet for prime time, and I abandoned it for other options. Now, many years later (like 7 or 8 years?) I am starting a new business and once again on the hunt for the optimal toolset for my administrative, sales, project and accounting requirements. I remembered how comprehensive WorkETC was and came back to give them another look. I am now building my entire business process and workflow from CRM-Sales Lead -Conversion to Quote-Conversion to Sale-Project management-Billing-Support around the way this tool works. They have added mobile apps to the mix since my first experience with them and they look very solid so far. Overall, this product is the only toolset of it's kind that is this comprehensive in all facets of running a services and products based business. I strongly believe that it can work for almost any kind of requirements for any type of services. I am a fan and promote the tool to my own clients every chance I get. But there are some pros and cons which I will elaborate on in the following sections of this review.
Vorteile:
This is the most comprehensive and complete sales/project management/support/billing tool I have found anywhere online. I literally tried over 2 dozen competitors and combos of integrated CRM/PM/Acct/Support tools and cannot find a single competitor that does it all in one single unified system. The level of support from this company is nothing short of astounding and amazing and I use them a LOT to work through usage and bug issues when they arise but that leads to the cons. Read on.
Nachteile:
In trying to use this system, you will need to realize that a tool set of this scope is going to need a lot of set up and configuration to be ready for use in your company. You need to be willing to spend some time on a learning curve, a slightly outdated interface (Im told a new release with a better UI/UX experience is coming very very soon) and you need to be willing to adapt to some of its quirks where it cannot be made to adapt to your needs in some cases. Most of these are not critical enough to deter usage, but it's not always perfect for everything. I find a lot of interface bugs and problems in using the software. Support is amazing when I report these bugs, and in general they continue to restore my confidence in the product every time I get frustrated with it. But there are bugs. Again, I'm told a huge overhaul update is imminent but it's clear that this platform has been evolving over the past half dozen years and that growth, as is typical for legacy systems has caused some inherent glitches. I strongly believe the company is trying as hard as they can to resolve every issue that the users report, and I will continue to try and use it for my company, because once again, there is nothing else at all on the market that compares in scope and completeness for my business needs.
Verwendete die Software für: Nicht angeboten
Quelle: GetApp
Expected More, Received Less!
Kommentare: The software boasts superior functions that are marketed to increase productivity. Although, this may be true in the long run, the amount of time and lack of support on the front end makes adoption an issue. From the start, the system would not accept a conversion from free trial to paid account. When calling sales, there was a sales agent available even at night- WOW!
Little did I know that this does not filter down to support! The webinars are overall good; but, the time allotted per webinar is not adequate to cover the material and allow time for questions. They are free though! Once you join and begin using the software, the first thing is to load the data. OK, where is the import tools- there they are! The system will upload the data and respond back that the contacts are already there and when your check, there are no contacts. This stops you cold as contacts are the basis for the system's first step in programming. Support! Ah, here lies the issue. The company failed to respond for over 24 hours to support emails and their own form. They do not provide a phone number for support. In fact, the support comes from an "unknown number." When calling the main number, you will simply be told that no one is "available to help you." Again, the only way to get a support tech is to make a fuzz. Who really has time for that in business? 2 starts for the product- would have been higher if I could actually have gotten to use it. 0 starts for support 5 stars for sales and marketing. Does this seem a little off balance to anyone? Not recommended!
Vorteile:
If software would perform to specifications, the system would be really good. Good Sales Support initially to sign up. Webinars are decent Easy Cancellation.
Nachteile:
No support after purchase Staff tend to blame end user for their own shortcomings in tech support. Once they sign you up and collect he first month, they do not care whether you stay or not as they have your money. ToS states, no refund.
Antwort von WORKetc
vor 8 Jahren
Hi Charles - I'm the owner of WORK[etc]. Can you please get in touch and let me know who you are. This does not sound like us and if by chance it is, then I'm sure as hell going to be sorting it out with my team.
Jerry M.
CEO in
Verifizierter Nutzer auf LinkedIn
Finanzdienstleistungen, 11-50 Mitarbeiter
Verwendete die Software für: 1-5 Monate
Quelle: GetApp
You will not find a more supportive platform.
Kommentare: I'll apologize for the lengthy review in advance, but hear me out. My company is small...7 employees, but growing. We rely on technology to help us serve our clients better while managing a very complex set of compliance requirements (on a daily basis) to meet regulatory demands. We needed a system that wouldn't force us to change our work flows to conform to theirs. We've found that with WORKetc. On the CRM and Project modules, we use them extensively for lead management, regulatory filings and then annual management of our accounts. I just can't explain the ease and natural progression of the Projects/Sub-projects/Tasks that support each of our processes...you just have to experience it. Recently, I thought I had...I'll call her "Susan" (Queen of WORKetc New Client Onboarding) on the "auto-progressing" when it came to moving on to the next sub-project after completing the previous one. Not going to happen, I'm thinking. Know what she said? "Yes, it will do that, but I think you might want to think about a different method that will be better for your process". She then launched into a series of questions about our business and how we worked as a team. What? Truthfully, customer service is what I want to finish with. As you can gather, I'm a huge supporter of this platform. I'm not paid to do this, not an employee, just a small business person trying to improve on what we do. To help with that, I really needed a system that was backed with superb customer service so they could help us identify the best way to use the system. Know of any platforms that provide that? Incredibly rare, but I found one. I've NEVER experienced the level of support that I've found here, and I've tried multiple platforms. WORKetc offers something called, "Quick Start". Let me save you some time...do it. The cost is offset against the subscription, so it's a no-brainer! Save yourself a tremendous amount of headache...experience their service firsthand. I promise you won't regret it. If you'd like, reach out to me directly with questions or comments and I'll respond as soon as I can and share our best practices. Maybe it will help you, maybe it won't, but I'm a believer in WORKetc and want to encourage other creative users to join in and make it even stronger.
Vorteile:
The support is second to none Complete linkage between data fields Adapts to YOUR workflow, not forcing you to use the systems The custom field options are amazing.
Nachteile:
The UI could use a little "feng shui", but I know that's on the roadmap Honestly, I haven't found any true cons yet, but I'm looking!!
William M.
Marketing Manager & Growth & Innovation Team in
Verifizierter Nutzer auf LinkedIn
Unternehmensberatung, 11-50 Mitarbeiter
Verwendete die Software für: Mehr als 1 Jahr
Quelle: GetApp
WORKetc, More Than a CRM
Kommentare: As Idaho's Manufacturing Extension Partnership, TechHelp has team members and consultants work our of each of our three state universities. For years we struggled to work, communicate and manage our business across the different systems used by each university. With the advent of cloud based CRM systems, we began experimenting with all of the top tools but found them lacking. Most were too "salesy" and focused on the front end sales cycle. They lacked integrated modules for project and account management. It turned out that we were looking for more than a CRM. We really wanted an integrated Business Management System that could track and manage a client engagement from first meeting, through the sales cycle, project management, expense tracking, invoicing, reporting and more. We also wanted a system that would play nice with the Google for Work system we had adopted. We found all of this and more in WORKetc.
Vorteile:
WORKetc is more than a CRM; it is an integrated Business Management System that can be used to manage a business end to end. WORKetc has THE BEST customer support system & team that I have seem in the software/cloud industry. I can get a real WORKetc person on the line for a web based conference on any issue almost instantaneously. WORKetc has a nearly infinite capacity for customization. We have used WORKetc "Web Forms" to greatly enhance our consulting work. A client can complete a Web Form that automatically creates a contact and a lead. The form is automatically routed to the correct consulting team that has all info at their fingertips to follow up with the client.
Nachteile:
Some users are at first intimidated by the user interface. There are so many features and ways of doing things that they can be overwhelmed.