Das könnte dich auch interessieren:
Was ist xMatters?
xMatters ist eine Incident-Management-Plattform, mit der Unternehmen IT-Vorfälle verhindern, verwalten und beheben können. Von den Global 2000 über kleine Arbeitsgruppen bis hin zu innovativen DevOps-Teams vertrauen Unternehmen auf der ganzen Welt auf die digitale Serviceverfügbarkeitsplattform xMatters, um Technologieprobleme zu lösen, bevor sie zum Geschäftsproblem werden.
Mit der Integrationsplattform von xMatters können Unternehmen wichtige Prozesse mit den Tools automatisieren, die sie bereits verwenden, z. B. ServiceNow, Splunk, Jira und Slack.
Wer verwendet xMatters?
Verschiedene IT-Teams jeder Größe. DevOps, IT Ops, NOC, Support, Engineering, Servicedesk, Major-Incident-Management und Systemadministrator*innen – von kleinen Start-ups bis hin zu großen Unternehmen wird alles abgedeckt!
xMatters – Details
xMatters
2000 gegründet
xMatters – Videos und Bilder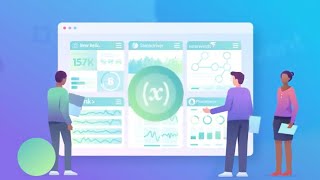 ▶︎
xMatters – Details
xMatters
2000 gegründet
Kosten ähnlicher Produkte wie xMatters vergleichen
Startpreis
9,00 $/Monat
25,00 $/Monat
20,00 $/Monat
5.500,00 $/einmalig
xMatters – Bereitstellung und Support
Kundenbetreuung
E-Mail/Helpdesk
FAQ/Forum
Wissensdatenbank
Telefon-Support
24/7 Live-Support
Chat
Einsatz
Cloud, SaaS, webbasiert
Mac (Desktop)
Windows (Desktop)
Android (mobil)
iPhone (mobil)
iPad (mobil)
Training
Persönlich
Live Online
Webinare
Dokumentation
Videos
Krishna C.
Senior Consultant in USA
Verifizierter Nutzer auf LinkedIn
Computer-Software, 10.000+ Mitarbeiter
Verwendete die Software für: Mehr als 1 Jahr
xMatters for alerting
Vorteile:
We use xMatters along with Jira to send out production pages to personal mobiles. Automated workflows, acknowledgements and escalations are great features.
Nachteile:
The UI is not so intuitive especially for first time users.
Antwort von xMatters
vor 2 Jahren
Thanks for your review, Krishna. We're glad you're leveraging our integrations. Do check out our latest feature, Flow Designer (xmatters.com/flow-designer). It's visual interface makes automating incident management workflows even easier. Our UI is always in development. If you have changes you'd like to propose, visit our online community or send us a support ticket with your ideas so we can continue to improve. Thanks, Krishna!
Lee T.
Senior Application Engineer in USA
Informationstechnologie & -dienste, 1.001-5.000 Mitarbeiter
Verwendete die Software für: Mehr als 2 Jahre
Vital tool for on-call support and gathering techs for troubleshooting conference calls
Kommentare: We use xMatters primarily as an extension to notifications coming from our ticketing system. We also use its form-based notifications to send out invitations to join a conference bridge for troubleshooting situations. The integration from the ticketing system to xMatters On Demand (their cloud solution) was made difficult by the lack of a true outbound API from our old ticketing system. Regardless, xMatters has technical experts who were able to make it work. It took some trial and error, but the interface is based on Javascript so they were able to make quick code changes as needed. Our technicians are able to login to xMatters and configure their own devices, and determine how they want to be notified, and even set timeframes for devices. The team leaders are able to define complex shifts and coverage times for our on-call groups so that the right on-call tech gets notified during the proper time of day. This includes the ability to configure schedules for users in different time zones. There is a learning curve for the group "supervisors" to figure out how to set up the on-call shifts, but once they grasp the ideas of shifts and learn to use the calendar feature, it all makes sense. We are also able to leverage the use of groups-within-groups, where one group of technicians acts as the triage team for multiple groups. This allows one team to handle simple incidents and requests, allowing the Level 3 technicians to focus on project and development work without being interrupted by simple service requests and routine incidents during the day, while still allowing them to be available when needed for after-hours on-call support. We are also using xMatters form-based announcements, whenever it's necessary to send out a notification to a larger distribution of technicians, typically providing information about joining a conference bridge. We can either use xMatters' conference bridge or our own 3rd party conference bridges. The forms feature allows us to build fill-in-the-blanks forms without having to write code. Also, forms can be saved with certain fields and drop-down selections already determined, creating "scenarios" that we can use over and over. We're still in the early learning stages of the forms capabilities; xMatters also offers integration capabilities that we haven't leveraged yet. For example, we should eventually be able to trigger messages that make calls to 3rd party systems using their Integration Builder features.
Vorteile:
Flexibility in use, support is quick to respond, xMatters continues to add features through frequent updates to the instances
Nachteile:
We had to rely 100% on having their techs write the integration between our ticketing system and xMatters, which makes us reliant on them for any corrections/updates. This is likely due to our ticketing system - I can't speak to all implementations. Also, there are some functions we used to have with the on-premise version that we don't have anymore in the cloud solution. This is not an insurmountable issue, but we did have to make some accommodations.
Antwort von xMatters
vor 5 Jahren
Hi Lee. Thanks very much for leaving an xMatters review on Capterra and for your positive comments. We are always looking at ways to improve our product for our customers and if there are specific features you are looking for please let your CSM know and we will review it internally. Our next quarterly release is coming soon and we look forward to sharing details on new enhancements especially with regards to integrations that should make it even easier for you to integrate with other tools that your organization leverages.
Aaron A.
Service Desk Supervisor in USA
Informationstechnologie & -dienste, 501-1.000 Mitarbeiter
Verwendete die Software für: Mehr als 1 Jahr
xMatters is great!
Kommentare: xMatters is simple to use, efficient and effective! We began using xMatters for basic paging and messaging for specific departments and teams but have now evolved into automation and integration with a few of our essential tools like NewRelic, Nagios, and ServiceNow. We love the fact that how well xMatters has worked for us to the point we are looking into their BCM solution as well. We are more efficient, more informed, and have a much faster response time to incidents involving critical business elements. The staff is awesome! They are always on top of any questions or concerns we may have.
Vorteile:
The ease of use is a plus for users who may not be familiar with this type of tool. It's easy to teach and well received.
Nachteile:
The mobile app leaves something to be desired.
Antwort von xMatters
vor 5 Jahren
Hi Aaron. Thank you for taking the time to leave a review for xMatters. Reviews help us make better products and offer outstanding service. We are so excited to see how many systems you have integrated our xMatters solution with including: New Relic, Nagios, and ServiceNow. You¿ll be happy to hear that we will continue to build on our integration capabilities and make it even faster for you to integrate with systems in your toolchain. Our next release is coming out shortly, so stay tuned for the video highlighting some of those features. We are always looking to improve our product and mobile is a focus for us. If you have specific feedback on how we can improve it, please contact your CSM and they will track it.
Burdell C.
Data Administrator in USA
Luft- & Raumfahrt, 1.001-5.000 Mitarbeiter
Verwendete die Software für: Mehr als 2 Jahre
Excellent level of Customer Service
Kommentare: The xMatters staff continuously offers us a high level of Customer Service. When I have contacted Rennie Chen or the Support Team (Kim Jue, Jason, Wong) I have always received excellent customer service. They diligently work with me to resolve any issues and answer any questions I might have. They also explain to me in detail the resolution for my issues. When I contact this team of professionals, I know any issues I'm experiencing will be resolved in a timely and efficient manner. I have enjoyed working with this team over the years.
Vorteile:
User friendly
Nachteile:
* No calendar available to clients listing future Updates and Maintenance. My organization is requesting that I submit a Change Request when any change(s) are made in Production. This has been a nightmare for me because sometimes I'm not aware of these Updates and Maintenance until they are being implemented. I realize these changes are usually seamless however my organization has requested that I submitted a CR in advance for all Updates and Maintenance. * Groups can not easily be exported from Non-Production to Production.
Antwort von xMatters
vor 5 Jahren
Dear Burdell. Thanks for your review of xMatters. We¿re so glad you have had great experiences with our team. We hope to keep wow¿ing you with our products and our people. If you subscribe to http://status.xmatters.com you can take a look at the status as well as information regarding upcoming releases. If you have any additional feedback on how we may improve this, please contact your CSM.
Christina M.
IT Production Assurance Manager in USA
Lagerung, 10.000+ Mitarbeiter
Verwendete die Software für: Mehr als 2 Jahre
xMatters Review
Kommentare: I feel the product does a great job and has been very reliable. The organization has been great as far as informing their customers on new features and functionality. Where I do feel they could use some work is on their licensing model. I feel it is complicated to figure out their pricing model and they should address this as well as the product is very pricing if you want to extend it for "limited use" within your organization.
Vorteile:
Ease of use, reliability and the find/assign with escalation capabilities. Having one tool to notify and also be able to do scheduling for on-call rotations is a benefit.
Nachteile:
Pricing is too high as well as the pricing model for purchasing licensing. It is based on business cases versus just something like we offer 3 types of licenses that do x, y, and z.
Antwort von xMatters
vor 5 Jahren
Hi Christina. We are so happy our product is working well for your business and appreciate you taking the time to review. Our next quarterly release is coming soon and we look forward to sharing details on our integration directory and enhanced timeline report.