Was ist BuildTools?
BuildTools Software wurde von Bauunternehmern für Bauunternehmer entwickelt. Deine Pläne sind jetzt überall zugänglich und immer dabei! Die Lösung hilft dir bei der Verwaltung von E-Mails, Baustellenfotos, wöchentlichen und täglichen Berichten, Änderungsaufträgen, Materialauswahl, Zahlungsanfragen, Projektdokumenten, Mängelprotokollen und Garantieverfolgung. Der Anbieter ist auch der einzige, der nicht für jedes aktive Projekt Gebühren erhebt. Vorhersehbarer, monatlicher Pauschalpreis. Endlich ein Anbieter, der dir deine Gewinne lässt. Plane eine Demo.
Wer verwendet BuildTools?
Spezial-Bauunternehmer, Renovierungsfirmen und Fachbetriebe.
Wo kann BuildTools bereitgestellt werden?
Cloud, SaaS, webbasiert, Mac (Desktop), Windows (Desktop), Android (mobil), iPhone (mobil), iPad (mobil)
Über den Anbieter
ECI Software Solutions
Ansässig in Grand Prairie, USA
1999 gegründet
Telefon-Support
Chat
Erhältlich in diesen Ländern
Australien, Deutschland, Kanada, Mexiko, Vereinigte Staaten und 1 weitere
Über den Anbieter
ECI Software Solutions
Ansässig in Grand Prairie, USA
1999 gegründet
Telefon-Support
Chat
Erhältlich in diesen Ländern
Australien, Deutschland, Kanada, Mexiko, Vereinigte Staaten und 1 weitere
BuildTools – Videos und Bilder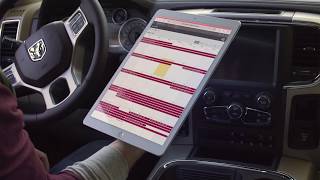 Kosten ähnlicher Produkte wie BuildTools vergleichen
BuildTools Funktionen
Abrechnung & Rechnungsstellung
Aktivitäts-Dashboard
Angebote / Schätzungen
Anpassbare Vorlagen
Aufgabenmanagement
Aufgabenplanung
Auftragnehmer-Management
Auftragsänderungsmanagement
Berichterstattung / Projektverfolgung
Bestell-Management
Budgetmanagement
Budgetverfolgung / Auftragskostenrechnung
CRM
Dokumentenmanagement
Echtzeit-Aktualisierungen
Filesharing
Gantt-/Zeitstrahlansicht
Gebot-Management
Genehmigungsmanagement
Gerätenachverfolgung
Ideenmanagement
Integration in die Buchhaltung
Job-Planung
Kalenderverwaltung
Kostenverfolgung
Kundenportal
Mobiler Zugriff
Projekt-Nachverfolgung
Projektmanagement
Projektplanung/Terminierung
Ressourcenmanagement
Schätzung
Subunternehmen-Management
Terminplanung
Timesheet Management
Vertrags-/Lizenz-Management
Werkzeuge zur Zusammenarbeit
Wohngebäude
Workflow-Management
Zeit & Kosten Verfolgung
Alternativen für BuildTools
Bewertungen über BuildTools
Kenny B.
Owner/Project Manager in USA
Bau, 2-10 Mitarbeiter
Verwendete die Software für: Mehr als 2 Jahre
In Betracht gezogene Alternativen:
Best Available
Kommentare: We are very happy with BuildTools using it since 2013.
Vorteile:
BuildTools has a great budget module which ties to the financial system, a great purchase order system and change order tracking.
Nachteile:
The selection module could be tweaked to include more features (text formatting for example and list building within descriptions)
Ben P.
President in Kanada
Verifizierter Nutzer auf LinkedIn
Bau, 11-50 Mitarbeiter
Verwendete die Software für: Mehr als 2 Jahre
Transformational. Scaleable. Powerful. Appropriately priced and with solid support.
Kommentare: We have been able to tie together multiple geographically dispersed staff and simultaneously dispense with multiple different tools/desktop based software. It has increased our ability to monitor work performance, share experiences and ensure continuity of work during staff absences as all project information is always available to all permitted users from virtualy any device.
Vorteile:
BuildTools has far more features than other systems we compared in its class. This has allowed us to perform not only almost all major business functions: selections & client management, change order documentation, communications, bids procurement, budget monitoring, scheduling, and invoicing but also other important but less well promoted capabilities such as daily logs (for health, safety & schedule deviation monitoring), meeting minutes that permit tasks to be assigned & tracked (for use with clients, subcontractors/suppliers, or internally) among others. This combined with the product's progressive incremental improvements and willingness to occasionally make changes based on our own suggestions or requests add up to good value.
Nachteile:
The advantage of having so many features can also be a detriment to new users, for whom learning and navigating the system may be overwhelming at first. This is exacerbated by weak FAQs/video tutorials and lack of proactive hints/suggestions as to how to get the most out of the software. However if one is patient and implements the system section by section as each are successively mastered and while doing so makes use of the excellent and always responsive (and free) support staff, then this shortcoming can be overcome, revealing all of the features and capabilities.
Jessica M.
Project Coordinator in USA
Bau, 11-50 Mitarbeiter
Verwendete die Software für: Mehr als 1 Jahr
I appreciate the value of Build Tools to communicate with our clients and trades.
Kommentare: Being able to communicate effectively to our trade partners and clients. Keeping the project managers of each job on schedule with their daily logs and for purchasing by sending PO's to trade partners to be confirmed as well as change orders to be reviewed and approved by the client.
Vorteile:
I like that our clients and trades can see the progress of their home as it is being built from start to finish. They can access anything from building permits to daily schedules and pictures of progress. It's a wonderful way to schedule your trades in advance as well to ensure they will be there when they are needed and lets the clients know who will be out at their home and when.
Nachteile:
There is no way to create a master schedule for all the jobs for in-house use in terms of accountability. We would like to be able to put all current jobs major scheduling items on one grand schedule. I was told by September there was to be a new roll out of the software including using the schedule as we need and my company would be a tester of that roll out and I have not heard anything since then. There is also little pains such as when pictures are uploaded they get turned sideways no matter that the original orientation was straight up.
Verwendete die Software für: Nicht angeboten
Quelle: SoftwareAdvice
Kommentare: We're a small design build company focusing on high-end remodeling and custom homes. We produce design in house, and then provide construction services with in-house project managers and carpenters, as well as subcontractors performing the work. Every client goes through the same process, however, since each project is unique we always have unique tasks to accomplish for each job. We chose a BuildTools primarily because of their task management feature, which is outstanding. From my perspective, it is the only option out there with a Meeting Minutes feature tied to tasks, scheduled events, users and deadlines. We had previously used two other programs that were awesome and I have nothing bad to say about them; it simply came down to the task management feature between these programs. This feature is fundamental to our productivity. The task feature is an undersold feature of the program Working Gantt Chart versus Published schedule. This means I can go in and edit a job very quickly, with drag and drop functionality; I can pull lines for dependencies, easily move items up or down, and group according to my will, with indent and outdent capability. I can play around with different scheduling scenarios, without huge save and alert times. When the schedule is firmed up, I can Publish it and send out notices and so forth. Its a great Gantt Chart and very similar to MS project. There is a Quick Book sync; Purchase Orders and Change Orders are tied to the budget, and eliminates double entry. Picture sharing is very easy and fast, and not limited to 3-4 at a time. Messaging is also very easy, where I can send an email directly from my schedule, selections, and tasks. I can then see this thread in the the aforementioned sections, or in the messaging center. This is also an undersold feature of the program, and it worked really well. Another point of interest, BuildTools operates on a unique database structure, which avoids having to open and close a window every time you want to reform task. There is a marked difference in productivity and performing tasks. The leads and prospect section is also very useful. There is also no limit on the number of projects, so I can keep all of our projects (large or small) in one place. The leads feature needs some work, but they are pursuing it. Our transition into BuildTools was very easy and fast. Customer support has been very good and steady. They are a small, but growing, company and you can see the commitment to customer service. Using this product has directly led to increased project size, as well as increased productivity from our internal team and subs/suppliers. I can't stress enough the positive effect of their task management system. I highly recommend Buildtools for remodelers and custom builders.
Verwendete die Software für: Nicht angeboten
Quelle: SoftwareAdvice
Kommentare: Minton Homes is a small custom home builder located in St. Louis, Missouri. We have been in business 25 years. We only build custom homes (no specs, no remodels). In the last 10 years, the size of the homes has ranged from 5,000sf to 25,000sf. We go to extremes to make sure we exceed expectations. In January we attended the home show in Las Vegas. One of our goals was to preview all of the companies that offered complete software systems for our industry. For years we have been interested in finding a program that would allow us to "bring most of what we do under one roof", allowing great collaboration with all parties (homeowners, subs, suppliers, etc). After sorting through a dozen or so possible companies at the home show, we decided to give BuildTools a try. While we are not fully implemented at this point, I would say we are 75%. So after 3 months of getting familiar with BuildTools and loading a couple of projects onto the system, I can tell you I am extremely impressed with the product and with the service Chad and his group has provided. Even more importantly, the feedback from our customers and subs has been good. While any new software program has a learning curve, the feedback from our partners has been very good, and implementation has been better than expected. Every day it seems like we learn about another new feature. We are in the process of sending a project out for bid now and decided to use BuildTools for that purpose. The amount of time we had in that process (as compared to how we used to do it) is reduced, and the ability to manage the process is greatly enhanced. Managing customer selections is one of our biggest challenges; has been for years. I have to say that BuildTools significantly enhances things on our side and even more importantly the customer side. I was skeptical about the BuildTools scheduling program, having used Microsoft Project for years. After two months, I am not using Project anymore. BuildTools does everything I need to do and, quick frankly, the interface is a little nicer. Very happy with that. We used to do RFI's via email. While that worked for us, it was hard to manage effectively. I love the RFI module in BuildTools. It is a very efficient way to manage information and get the answers you need. The due date and reminder dates are a great feature for those people that need reminders. In the next 30 days, we hope to be integrating the budget with Quickbooks, so more on that later. I have not used the service/warranty module yet - but looks like a very good process. In summary, great product; great service; saves us time; makes us better at what we do; helps further separate us from the competition.
I highly recommend it. I'll post again in another couple of months with an update.