Was ist Simcad Pro?
Simcad Pro offers an intuitive and interactive 2D/3D simulation modeling environment to improve, optimize and visualize process flow systems. Simcad Pro enables you to plan, optimize, and re-arrange processes and procedures while optimizing layouts, facility improvement, automation and schedules. Simcad Pro integrates with live and historical data to provide the most effective and interactive simulation system on the market today.
Wer verwendet Simcad Pro?
Designed for businesses within manufacturing, logistics, warehousing, healthcare, automation and food and beverage industries to improve efficiency and productivity and minimize operating costs.
Wo kann Simcad Pro bereitgestellt werden?
Cloud, SaaS, webbasiert, Windows (Desktop), Windows (On-Premise)
Über den Anbieter
CreateASoft
Ansässig in Aurora, USA
1992 gegründet
Telefon-Support
24/7 Live-Support
Chat
Erhältlich in diesen Ländern
Kanada, Vereinigte Staaten
Über den Anbieter
CreateASoft
Ansässig in Aurora, USA
1992 gegründet
Telefon-Support
24/7 Live-Support
Chat
Erhältlich in diesen Ländern
Kanada, Vereinigte Staaten
Simcad Pro – Videos und Bilder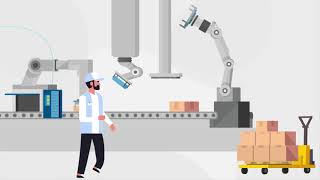 Kosten ähnlicher Produkte wie Simcad Pro vergleichen
Simcad Pro Funktionen
3D-Imaging
Agentenbasierte Modellierung
Berichterstattung / Analyse
Bewegungs-Modellierung
Direkte Manipulation
Diskrete Event-Modellierung
Dynamische Modellierung
Grafische Präsentation von Daten
Kontinuierliche Modellierung
Mathematische Modellierung
Präsentations-Tools
Stochastische Modellierung
Alternativen für Simcad Pro
Bewertungen über Simcad Pro
Ziping X.
Solutions Engineer in USA
Lagerung, 5.001-10.000 Mitarbeiter
Verwendete die Software für: Mehr als 2 Jahre
In Betracht gezogene Alternativen:
Excellent product with continous inovation
Kommentare: We use Simcad as a tool for us to simulation a future/existing warehouse. The overall experience is fantastic. It is easier to get started than other simulation tool. But it still required lots of training and exercise to become a expert. By developing different modules for different purpose, Simcad plays an important role in our warehouse solution design.
Vorteile:
We used Simcad for warehouse simulation. The software is super powerful in data exchange and data analysis. It thoroughly reveal the pattern behind the warehouse operation. With scenario manger, you can compare different solutions and make a decision easily by comparing the key metrics and KPI that you cares.
Nachteile:
Simcad needs to be more stable in supporting large dataset.
Tony R.
Project Engineer in USA
Automotive, 10.000+ Mitarbeiter
Verwendete die Software für: 1-5 Monate
In Betracht gezogene Alternativen:
SImulation for Dummies
Kommentare: My overall experience has been great. The software is simple to use and the online support is second to none. Anytime I run into a road block or don't understand why the simulation is not performing as I think it should I just send it over to CreateASoft. They review the simulation, find the issue and then then do a conference call to walk me through the simulation showing me where I went wrong. This one thing alone has made my experience smooth. It is a peace of mind knowing you don't have to struggle or stress over building the simulation. There is always someone just a phone call away that is willing to help walk you through the issue.
Vorteile:
Using the software is pretty simple. The online tutorials gets you started in the right direction and keeps things simple. Each step of the build phase is easy and requires very little knowledge of how to write code.
Nachteile:
Wish there was a cheat sheet to explain each option and what it does. There are several options that can be clicked that do different things. If there was a cheat sheet to understand what each thing done it would make it easier.
Tyler H.
Student in Kanada
Bildungsmanagement, 10.000+ Mitarbeiter
Verwendete die Software für: 1-5 Monate
Very powerful software
Vorteile:
The ability to customize practically every aspect of the software. There is always a way to implement what you have in your mind using the endless options
Nachteile:
A lot of the features are hidden, uncover-able with the aid of a createasoft employee.
Matt H.
Value Stream Manager - Operations in USA
Automotive, 501-1.000 Mitarbeiter
Verwendete die Software für: 1-5 Monate
In Betracht gezogene Alternativen:
Simcad Pro is fast and easy
Kommentare: First manufacturing simulation was quick and easy. Had a nice complex model done in less than a day.
Vorteile:
The software is easy to get started. You don't have to know a lot of coding to make it work for you.
Nachteile:
I only got the 2 days of training. I would have paid for more in hindsight. I will arrange more!! Trainer was great!
Jack R.
Director, Process Improvement in USA
Krankenhausversorgung & Gesundheitswesen, 1.001-5.000 Mitarbeiter
Verwendete die Software für: 6-12 Monate
Experience with Simcad Pro Health
Kommentare: Our applications have been to increase throughput in a medium sized medical center. Specifically, we use Simcad to model various scenarios as we expand and need to evaluate staffing/operational options. The output allows us to make intelligent decisions based on data rather than intuition. We have made many changes to our operational plans for new areas prior to going live - which is a much better alternative than responding to bottlenecks through trial and error.
Vorteile:
We have found the software to be extremely flexible and powerful - and have yet to encounter a situation that it is unable to accurately handle. The ability to fully model real-world variation has tremendous value over the use of spreadsheets or making decisions based on averages. The technical support from the company has been excellent which has been important in order to take full advantage of the capabilities. Finally, it is useful to be able to model individual steps in a system at whatever level of detail is needed for the analysis being performed .
Nachteile:
There are no "cons" that prevent us from using the software as intended. A minor issue is that the software has so many applications/capabilities that it can be a challenge to find the best option or built-in function to use. The Help tools are pretty good but could be improved. Fortunately, the technical support makes up for it by being very capable and quite responsive. (We've been impressed with how knowledgeable and experienced the technical support staff is about our industry.)