Was ist AdvancedMD EHR?
AdvancedMD EHR/EMR: Für deine Praxis von überall aus. Führen deine gesamte Praxis mit einem einzigen Programm, einer einzigen Datenbank und über einen einzigen Login. Die nahtlose Integration deiner klinischen und geschäftlichen Technologien hilft deinen Mitarbeiter*innen, Aufgaben zu planen und zu verwalten, Daten zu vergleichen und Berichte für Meaningful Use oder für MACRA zu erstellen. Mit den firmeneigenen mobilen iOS-Apps bleiben du und deine Mitarbeiter*innen stets mit deiner Praxis in Verbindung. Verbessere deinen Arzt-Patient-Workflow mit AdvancedEHR. Gesündere Praxis = gesündere Patient*innen.
Wer verwendet AdvancedMD EHR?
Ärzte und Ärztinnen, leitende Angestellte, klinische Manager*innen, Praxismanager*innen, Büroleiter*innen, Büroverwalter*innen, leitende Angestellte im Gesundheitswesen, Krankenpfleger*innen, Arzthelfer*innen
Wo kann AdvancedMD EHR bereitgestellt werden?
Cloud, SaaS, webbasiert, Mac (Desktop), Windows (Desktop), iPhone (mobil), iPad (mobil)
Über den Anbieter
AdvancedMD
Ansässig in South Jordan, USA
1993 gegründet
Chat
Erhältlich in diesen Ländern
Vereinigte Staaten
Über den Anbieter
AdvancedMD
Ansässig in South Jordan, USA
1993 gegründet
Chat
Erhältlich in diesen Ländern
Vereinigte Staaten
AdvancedMD EHR – Videos und Bilder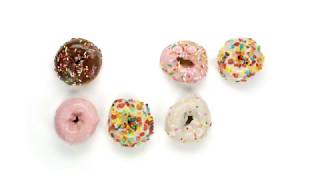 Kosten ähnlicher Produkte wie AdvancedMD EHR vergleichen
AdvancedMD EHR Funktionen
Abrechnung & Rechnungsstellung
Auftragserfassung
Behandlungsplanung
Coding-Unterstützung
Compliance-Verfolgung
Diagramm-Erstellung
EMR / EHR
Elektronische Rezepte
Entscheidungsunterstützung
Für Physiotherapie
Für medizinische Zwecke
HIPAA konform
Medizinische Terminplanung
ONC-ATCB zertifiziert
Patienten-Aufnahme
Patienten-Terminplanung
Self-Service Portal
Terminplanung
Verwaltung von Patientenakten
Übungs-Management
Alternativen für AdvancedMD EHR
Bewertungen über AdvancedMD EHR
Verifizierter Rezensent
Administrative Assistant in USA
Verifizierter Nutzer auf LinkedIn
Krankenhausversorgung & Gesundheitswesen
Verwendete die Software für: Mehr als 1 Jahr
AdvancedMD is an integral software in our practice
Vorteile:
The best feature for me personally is the ability to work on my iPhone and iPad. I am extremely busy and not always able to sit at my desktop to work so this feature is crucial for me.
Nachteile:
It was a bit difficult to learn how to customize templates the way I prefer but once you get the hang of it, it's fairly easy to work with.
David G.
Neurologist in USA
Medizinische Praxis, 11-50 Mitarbeiter
Verwendete die Software für: Mehr als 1 Jahr
In Betracht gezogene Alternativen:
My review
Kommentare: Very good
Vorteile:
That it can be customized -- to a point -- to my practice.
Nachteile:
Many things can not be added or changed unless done through the company -- and if it is not on their list of changes it may never happen. It is also not as intuitive to use as one would hope.
Christine M.
Office Manager in USA
Psychische Gesundheitsfürsorge, 2-10 Mitarbeiter
Verwendete die Software für: 6-12 Monate
Quelle: SoftwareAdvice
So many clicks ... why are there so many steps?
Kommentare: We often feel mislead or duped thinking back on the sales pitch. Everything is 18 clicks- EVERYTHING. Nothing is a one click done, its multiple windows with multiple clicks. Every feature is hidden in a menu in a pop up menu in 5 different screens that after 6 months I still dont know where to find the cool features I was sold on. The absolute worst part is everything is a pop up window. Forget about it on a mac. Nothing is easy with this program. We have wanted to back out and go to a different EHR 100 times since starting the process. We have lost so much money in claims, payroll hours of staff trying to figure out WHY -- WHY WOULD THIS GO HERE? Nothing is easy in this system. I knew something was wrong abut a month ago when money stopped flowing and I just figured it out. Our tax id is incorrect --- HOW COULD THIS HAPPEN? How could this slip through the cracks. Its so hard to be mad because all of the support is so kind and caring and they do their best. Its not their fault this system needs an update or an overhaul. The support staff is the only reason we have stayed so long. They deserve a raise. We pay over $400 a month for this system for 1 provider who prescribes. I feel like its too late now to switch again.I also feel like we are past the "I hate new things" part and this is really the flaws of the system. I came on THIS WEBSITE and it kept saying "easy to use". This is not easy to use in any respect.
Vorteile:
I like the customer support (after extremely long hold times) the most. All employees are local, caring and knowledgeable. The implementation staff that we were assigned to were awesome.
Nachteile:
All of it. Pop up windows, everything is a pop up. There is no spell check when providers are writing notes. You have to refresh the window to see the changes you made. The system has a DOS feel. Very clunky.
Medizinische Praxis, 51-200 Mitarbeiter
Verwendete die Software für: Mehr als 2 Jahre
Quelle: SoftwareAdvice
In Betracht gezogene Alternativen:
Great software
Kommentare: Love it!
Vorteile:
AdvancedMD is very user friendly with all the bells and whistles.
Nachteile:
No big cons come to mind. Apparently, I can not complete the survey without adding more characters to this box.
Julia W.
Office Manager in USA
Medizinische Praxis, 2-10 Mitarbeiter
Verwendete die Software für: Mehr als 2 Jahre
Quelle: SoftwareAdvice
PM is great, EHR is just okay
Kommentare: Overall, I am very happy with the PM and "2-3 out of 5" happy with the EHR. Once you become familiar with the difficult quirks, it just becomes second nature. However, what is "second nature" for me now would be appalling to someone who is familiar with a most customizable, more user-friendly EHR.
Vorteile:
The scheduling part of Advanced MD is so intuitive. To move an appointment, just click, select "move", and click on the date and time you want instead. I like how you can customize the time intervals, color code appointment types, and assign each a default length of time. Adding a patient is easy. Making billing notes, sending messages/tasks, entering patient info, are all quick and simple. There are nice features in the EHR, such as being able to pull in medication history from a national database, look up pharmacies, customize acronyms and use pull-down menus to drop in often-used phrases.
Nachteile:
Actually customizing the templates is quite difficult if you have not been formally trained by Advanced MD specialists, which costs extra. Trying to figure it out yourself online via training videos is next to impossible because it is not customized to your situation. Also, finding training videos to answer specific questions is also near impossible. In order to print a note out, you have to select a "WordMerge" option from a menu, then click several times until a word document opens up, which you can THEN print. Far too many clicks just to print out a note, in my opinion. I have not found a simple way to print out all of a patient's notes, so I end up repeating this process many times when an entire medical record is requested -- VERY time consuming. Advanced MD offers all sorts of conferences and trainings, but they all cost outrageous amounts of money, and most are in a location where you would have to travel to get there. I wish training was more accessible and not so costly. I wish creating templates were more intuitive and more easily done by a regular run-of-the-mill user.