Was ist BookingSync?
Luckey by Airbnb und bnbLord sind in nur drei Jahren durch den Einsatz von BookingSync von 100 auf 2.000 Immobilien angewachsen.
Kostet der Umgang mit Doppelbuchungen dir viel Zeit und Mühe? Fühlst du dich bei der Preisgestaltung für deine Ferienwohnung eingeschränkt? Hast du Schwierigkeiten, die benötigten Funktionen zu bekommen? Du musst auf Support erst tagelang warten?
Dank eines Teams, das in 17 Ländern verteilt ist, ermöglicht BookingSync mit PMS, Channel Manager, Zahlungsabwicklung, professionellen Websites, Marketing Automation und API uneingeschränktes Wachstum.
Wer verwendet BookingSync?
Möchtest du dein im Bereich kurzfristige Vermietung tätiges Unternehmen ausbauen? Du möchtest 10-mal mehr erreichen?
Wo kann BookingSync bereitgestellt werden?
Cloud, SaaS, webbasiert
Über den Anbieter
BookingSync
2010 gegründet
Chat
Sprachen
Englisch, Französisch
BookingSync Kosten
Startpreis:
87,00 €/Monat
BookingSync bietet keine Gratisversion. Die kostenpflichtige Version von BookingSync ist ab 87,00 €/Monat verfügbar.
Über den Anbieter
BookingSync
2010 gegründet
Chat
Sprachen
Englisch, Französisch
BookingSync – Videos und Bilder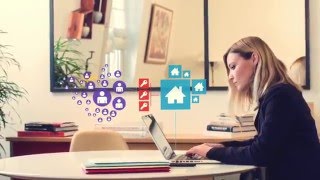 Kosten ähnlicher Produkte wie BookingSync vergleichen
BookingSync Funktionen
Anmerkungen zur Reservierung
Arbeitsauftragsverwaltung
Bestandskontrolle
CRM
Eigentümer-Aussagen
Für die Ferienvermietung
Gasterlebnis-Management
Gästekommunikation
Kalender-/Erinnerungssystem
Kontaktmanagement
Kundenbetreuung
Leadmanagement
Lieferanten-Management
Online-Buchung
Partnermanagement
Pipeline-Management
Reservierung-Management
Zahlungsabwicklung
Alternativen für BookingSync
Bewertungen über BookingSync
Andrew P.
Business Owner in USA
Verifizierter Nutzer auf LinkedIn
Computer-Software, Selbstständig
Verwendete die Software für: Mehr als 2 Jahre
The customer support we're all looking for.
Vorteile:
Besides the technical benefits - my most favorite thing is the outstanding customer support. In terms of property management software, BookingSync is WAY ahead of the competition when it comes to customer support.
Nachteile:
Can't think of anything right now - my only small complaint is that sometimes the admin area is slow to load.
Antwort von BookingSync
vor 3 Jahren
Hi Andrew, Many thanks for that great review. Glad to see that you enjoy our customer support! This team is really committed to meeting your needs and providing you with the best possible support. Aurore
Gastgewerbe, 2-10 Mitarbeiter
Verwendete die Software für: Mehr als 2 Jahre
Great product and great service
Kommentare: What I like most about BookingSync is the ability to customize it (most of it) for our needs; including synchronization to other distribution channels and websites, pulling data into our backend database with their free API and using Apps such as Notifications to automate communications with our guests and owners. Plus having complete control to customize our website as we see fit is a huge benefit. There are a few features that are missing, such as a advanced property management, a more in-depth guest management and housekeeping, but their list of Apps is growing and hopefully in the future they will offer something. In the mean time, we are able to get around this with their data synchronization to our in house applications. The fee for the service is a fair monthly fee based on number of properties in your account, which I feel is a much better method vs taking a large commission from our bookings like some competitors do. Their support - even while being through a messaging app without the ability to call in, is also top notch. I feel their documentation for some features, such as the Notifications app for example needs improvement, but they are quickly adding features and I know they will update their documentation in the future. Overall, they have been a great team to work with and have helped us out when needed. I highly recommend bookingSync for any vacation rental company or individual home owner of multiple units. The common features are easy to use and quick to setup.
Vorteile:
Ability to customize it for our needs. The biggest winner is the ability to customize our own website as we see fit.
Nachteile:
Needs more documentation and a larger app section, which I know will come in time. The home owners section needs expansion, Notifications is a little confusing and needs documentation and we need more in-depth guest management (for instance fields for spouse, children, anniversaries, - more so than the one notes field).
Antwort von BookingSync
vor 5 Jahren
Thanks Kenan for these words. Your feedback is very valuable for us. We already started to work on our documentation improvement. As you say, we still work on some Apps new features (Owners, Notifications). It's very important for us to allow you maximum of customization, with your website and also through our API. Feel free to give us your feedback, we're also working on a solution to co-create our product with our customers, stay tuned ;)
Benjamin N.
Directeur in Frankreich
Verifizierter Nutzer auf LinkedIn
Freizeit, Reisen & Tourismus, 2-10 Mitarbeiter
Verwendete die Software für: Mehr als 2 Jahre
Quelle: GetApp
Service extrêmement cher
Vorteile:
l'ergonomie du site web pour les réservations en direct est très réussi
Nachteile:
Ils ont décidé du jour au lendemain de passer d'une formule à prix fixe à une formule au pourcentage du montant des locations. C'est un racket !!
Andrew C.
Director of Technology and Marketing in Kolumbien
Freizeit, Reisen & Tourismus, 51-200 Mitarbeiter
Verwendete die Software für: 1-5 Monate
Everything we needed, and there's plenty more to come!
Kommentare: We are another one of the ex-Kigo companies that got abruptly put out of work due to platform failure last year. In hindsight it was a blessing. In our search to find another platform I came here to Capterra and looked through all the reviews, studied each one, did a trial version of several and eventually settled on Bookingsync. We've never looked back. The first thing about Bookingsync that struck me was the ease of use and intuitive nature of the dashboard. Setting up a booking platform from scratch is a daunting prospect but I found myself very easily navigating around and getting setup with the minimum of fuss. When I did need help, there a chat box right inside the dashboard with staff ready to answer questions immediately. The customer care is awesome! We have 175+ properties across several cities and we like to push the boundaries of what's possible with technology so I had a lot of questions. Even though I'm a whole time zone away (I'm in South America, they are based out of Europe) I get excellent, timely responses to all my questions. When things get technically challenging, like our recent site migration, the CEO of the company personally handled my case and sat through the process with me over Skype. Support doesn't get much better than that! One of the things I like the most about the product is the way that is gives your the basic tools for running any sized business, then gives you the option to add applications as you need them. You can choose to add a website, channel management, revenue management, an owner portal and many other options, but only if your business needs to use them, otherwise it stays as a lean, simple to use product for a single home or a large property management company like ourselves. I especially like the Zapier integration that allows us to push booking data into Salesforce and seamlessly work with third parties. I really can't recommend them highly enough, and the best thing is they are still a young company that are developing more tools and integrations all the time. It's also cheaper than what we were paying for Kigo, for a much better product in my opinion.
Vorteile:
Ease of use and getting setup quickly Excellent customer support Flexibility of add-on software and integrations Great looking website out of the box with excellent SEO functionality built in
Nachteile:
Needs more features like reporting (but that's coming)
Antwort von BookingSync
vor 5 Jahren
Many thanks for that great review Andrew, we're proud to have you as a customer. Glad to see that you like our quick setup, customer support and flexibility with our App Center with great partners apps!
Leonard C.
Owner /Manager in Österreich
Freizeit, Reisen & Tourismus, Selbstständig
Verwendete die Software für: 6-12 Monate
Super system (Very well designed)
Kommentare: Ive been in the Travel business the last 20 years and since the last 10 years, I have opened up an apartment house. But having found booking sync , it really has been great. I am young and fairly fluent with Computers and checked and tested numerous booking software ( and used Kigo for over 2years). With booking sync they are fairly priced (fee is fixed, not like others charging per room per night) The service is great , as the chat function is within your system which is handy and its partially 24hr. I had a lot of technical issues due to migrating my bookings, which the team resolved easily and now offer a service to make this easier for new customers. (they are also thinking ahead)The beauty about the system is its automated from payments to notifications, to synchronising with channels. It really has given me more time to concentrate with my second job. When I get a booking, I know its safely imported and payment is taken automatically and notifications have been issued. There website builder is great(clean and modern !) and it cost very little per month) The other thing I like about the system is they have an app store , which means there is always something new in the pipline ! Along with a you tube channel and froms, I couldn't ask for more. Thanks Maud,Delia, Aline and all the team.
Vorteile:
Its Affordable. Service is great. Website builder is easy to use. It works fluently and covers all aspects off rental price structures.
Nachteile:
There is none Everything is covered in this well designed Software !