Was ist Axxess Home Health?
Axxess ist ein schnell wachsendes Technologieunternehmen für häusliche Gesundheitspflege und bietet eine einfach zu bedienende, vollständige Suite mit innovativer, cloudbasierter Software und Dienstleistungen für Krankenakten, Terminplanung, Patientenbindung, Ertragszyklusmanagement und vieles mehr. Gesundheitsdienstleister erhalten Lösungen, die das Leben erleichtern.
Wer verwendet Axxess Home Health?
Das Unternehmen betreut US-basierte Gesundheitsdienstleister, die Patient*innen in häuslicher Krankenpflege national versorgen. Zu den Softwarenutzer*innen gehören: Administrator*innen, Pflegeleiter*innen, Fallmanager*innen, Klinikärzt*innen, Verwaltungspersonal, Rechnungssteller*innen, häusliche Gesundheitsdienste, Therapeut*innen, Ärzt*innen und Qualitätssicherung
Wo kann Axxess Home Health bereitgestellt werden?
Cloud, SaaS, webbasiert, Android (mobil), iPhone (mobil)
Über den Anbieter
Axxess
Ansässig in Dallas, USA
2007 gegründet
Telefon-Support
24/7 Live-Support
Chat
Erhältlich in diesen Ländern
Vereinigte Staaten
Axxess Home Health Kosten
Startpreis:
Nicht vom Anbieter bereitgestellt
Keine kostenlose Testversion
Keine Gratisversion
Axxess Home Health bietet keine Gratisversion und keine kostenlose Testversion.
Über den Anbieter
Axxess
Ansässig in Dallas, USA
2007 gegründet
Telefon-Support
24/7 Live-Support
Chat
Erhältlich in diesen Ländern
Vereinigte Staaten
Axxess Home Health – Videos und Bilder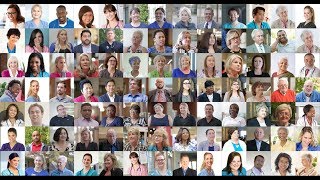 Kosten ähnlicher Produkte wie Axxess Home Health vergleichen
Axxess Home Health Funktionen
Abrechnung & Rechnungsstellung
Compliance Management
Kalenderverwaltung
Mobiler Zugriff
Pflegeplan-Management
Reklamationsabwicklung
Terminplanung
Verwaltung von Patientenakten
Alternativen für Axxess Home Health
Bewertungen über Axxess Home Health
Verwendete die Software für: Nicht angeboten
Quelle: SoftwareAdvice
Kommentare: Our company is a commonly owned group of home health and hospice providers located all across Texas. Because we were not pleased with all the double data entry and lack of features and functions provided by our previous provider, the company assembled a team of 16 home health agency software systems users: from the markets where we conduct agency operations, composed of each agency role; i.e. intake clerks, nurses, administrators, and billers, from all over the company; to objectively research the platforms and to choose the best platform to support the overall growth of our agencies into the 21st century. Before using Axxess Agencycore, we used HealthCareFirst, and reams of paper forms and spreadsheets. We use the browser-based version of Axxess so every update is immediately available. We purchased Axxess in August 2011, after an extensive process beginning in the summer of 2011. Our statewide team of HHA pros performed a search of national scope that included all of the most prominent providers of Home Health Agency Point of Care, Administration, Scheduling and Billing software. Our 'final four' included industry mainstays. The final four consisted of:
1. A large, well-known hospital based home care system.
2. A well-known home health platform which also has as an affiliated nationwide home care agency group; and
3. A heretofore-leading web based platform system, which has become a market leader since 2006. (This candidate was our pre-research favorite.)
4. Axxess After participating in demonstrations of features and functions from all the vendors and applying consistent testing based on common criteria involving the top 4, we narrowed our list down to two (eliminating #1&#2 on the criterion of functionality, monthly recurring, and implementation costs). We then conducted a semifinal round, pitting the two browser based systems on a head to head basis- We then applied ourselves to another round of demonstrations, this time pitting #3 vs. Axxess, head to head. The team was utilizing the predetermined criteria to assess the platform's features and functionality. The implementation went smoothly, with training happening simultaneously. It took just over 60 days. It is easy to use with point and click and usable with tablets, iPads and laptops, as well as desktop Macs and PCs. After the second round, an informal team discussion was held, with all team members present. Because of our commitment to the process we had agreed to follow beforehand, the ultimate choice was put the decision to a vote of the team. The team voted overwhelmingly to choose Axxess, even though, at the outset, the company leadership had actually been leaning towards choosing #3. This choice was a lot more clear-cut than we had anticipated. We consciously chose Axxess over #3, which is a prominent browser based platform, which has been a market leader in the home health industry since 2006. Due to our thorough and deliberate due diligence process, which included in its scope the most prominent vendor platforms in the US Home Health Agency Software Market, we are convinced that Axxess has emerged as the clear market leader. We chose Axxess over the other finalist because it not only is competitively priced, but also reflects a customizable workflow orientation, and is comprehensive in scope. Axxess utilizes the most up to date .Net technology and provides the easiest route to efficiency and productivity through formal, attentive training of all the platforms we examined. An extra bonus is the attitude of Axxess' trainers and customer support employees towards its customers. The Axxess Team is refreshingly enthusiastic and helpful. The Axxess culture is inviting, and their employees' attitude towards their clients is encouraging. Axxess is enabling us to increase profitability. The company's 4 licensed agencies migrated to Axxess in September 2011. The migration was conducted over the course of a complete patient episode (60 days) by inputting into Axxess all our recertification patients from our previous platform, which did not have Point of Care functionality. Our CEO commented that this was the smoothest migration between platforms he has ever experienced in his 20+ years of home health agency experience. We are thrilled to be an Axxess client, and among the growing number of Axxess User Community members. Our confidence and efficiency provided by this change has enabled us to move forward in acquiring additional agencies in other regions of Texas, as well as to foster the continued growth of our current patient/client base.
Chinwe I.
ADMINISTRATOR in
Krankenhausversorgung & Gesundheitswesen, 2-10 Mitarbeiter
Verwendete die Software für: Mehr als 2 Jahre
Quelle: SoftwareAdvice
Zoey Health Services Report/Experience With Axxess.
Kommentare: Let me share my recent experience with you.My biller does not know that medicare has new measures on home Health Agencies now on 'Rap Suppression'. Axxess billing dept.,put one of my patients on Rap Suppression by name Elnora Jones due to over late rapping. That not withstanding, a repeat late rap on the same patient occurred again and medicare implemented rap suppression.This is why I am demanding a refund and termination of their contract whether I breached the contract on not. I am still with Axxess home health system but not with billing dept. Axxess billing dept.does not have good reputation, if nothing is done to correct them, it is going to affect Axxess in general because 3 of my friends pulled out of axxess because of how the billers handled their problems.
Vorteile:
Axxess is a complex organization big enough to contain almost everything required for a smooth running of Home Health Agency. Supper customer service ready to talk to you 100 times a day solving problems with happiness. There staff takes correction without frowning, makes amend their mistakes without victimizing there customers. In fact, this is a good quality with Axxess staffs they know that "Your customer is always right". I am talking with experience. Where I have problem is the " Billing Department".
Nachteile:
The Billing department has to be re-structured. More experienced billers are needed, and or frequent up dates through in -service training are required of the billers to be current.Secondly, they are not suppose to be harsh and rude when addressing a frustrated customer whom out of Axxess billers mistakes and in-experience made the customer loose money.This bad attitude to work makes them not to realize their mistakes and carelessness so they are not ready to change quite unlike Axxess software staffs. Obstructing business cash flow is dangerous.
Aneesha P.
Director of Nursing in USA
Krankenhausversorgung & Gesundheitswesen
Verwendete die Software für: Mehr als 1 Jahr
Quelle: SoftwareAdvice
Great software for a low price!
Vorteile:
Ease of use! I also like the help tool it is very useful in the orientation of new employees.
Nachteile:
Visit verification does not always work for our clinician. We have a lot of complaints that they are unable to obtain a signature especially on iPhones(and we are now charged for a service that does not always work). I have had at least 3 occasions where their server was down and we were not able to access patient information. When I called in all they could offer me was to have all charts printed just in case situations like this occurred. I wasn't to pleased with this because if I wanted to have manual charts I would not have computer charting. It has to be a better back up plan or something different they can do to ensure chart access at all times
Antwort von Axxess Team
vor 7 Jahren
Dear Aneesha, Thank you for taking the time to write a review of your experience with Axxess. We truly value customer feedback and always seek to give our customer's the best experience possible. We will have one of our success coaches reach out to you to assist with the EVV. Issues such as these might require you to upgrade your mobile operating software. Thousands of agencies like you trust our user-friendly software to grow their business and focus on patient care. Our philosophy is to focus on our customers at all time and your voice matters. Thank you for choosing Axxess! Sincerely, Your Friends at Axxess
Jason G.
Office Administrator in
Krankenhausversorgung & Gesundheitswesen, 51-200 Mitarbeiter
Verwendete die Software für: 6-12 Monate
Quelle: SoftwareAdvice
Needs Improvement
Kommentare: Overall, We are happy users of Axxess and they have been a great EMR partner. If they could just institute more frequent updates to the basic functionality to make the software even better and more thoughtful I would then be able to give a 5-Star review.
Vorteile:
Windowed environment provides intuitive ease of use, anyone that is familiar with the basic operation of a Windows or Mac computer will find it easy to learn to navigate Axxess. However, Some basic functionality is lacking enough to be more than just an aggravation. Axxess training videos are excellent and much appreciated.
Nachteile:
Orders Manager - With CMS, and Managed Care payors strict guidelines about timely signatures, the lack of document age, as well as the ability to easily document attempts to have documentation signed is a major flaw causing the need to build an outside tracking system which needs to be reconciled daily. Billing Manager: Batch remittance feature would be nice for managed care insurances. Ability to pre-select claims that should be split up by G-Code for easier billing with managed care (e.g. Medicaid requires authorization number for PT, ST, OT visits and those need to be billed separately from SN and HHA visits [which also require an auth. #]) Record Highlighters: All windows showing "lists" should have the ability to highlight records for easy viewing (like in the billing manager windows) Better Navigation: When viewing patient specific records in the billing manager (or other windows where applicable) there should be a link to tie back to the patients chart, as opposed to opening the charts window and searching for the patient. Patient "Vital Statistics": It would be nice to have an easier way to access patient information such as ICD-10 Codes, Address Information, Insurance numbers, SS#'s, etc. for quick copy so that they can be easily pasted into other billing applications and portals. As opposed to going to multiple windows to find the information, or edit screens where vital information could be accidentally deleted. Message Searching: Axxess Mail feature should have the ability to search mail by subject, by patient, by recipient, by sender, or by date. General Searching: All windows showing lists of records should be searchable including all windows of the orders manager. Patient Visit Guide: A special form/window should be created in the software where the case managing RN could document visit specific information such as, location of patient (where to park, what door to go to, etc...), patient specific visit preferences, and other relevant information about the visit for ease of communication between RN's and other staff about the patient.
Edgar J.
Adminsitrator in
Krankenhausversorgung & Gesundheitswesen, 11-50 Mitarbeiter
Verwendete die Software für: Mehr als 2 Jahre
Quelle: SoftwareAdvice
Great for billing and charting transparency
Kommentare: Please build a notes functionality that is reportable for Billing. We would also benefit from a reporting function for the Stick notes AND the Status Names from Activity Logs. Also, please build a CRM that links to the patients, Physicians and Referrals! This will help us keep the tracking of patients or referrals in one place. Keep up the Great Work!
Vorteile:
Simple to use and mostly intuitive. A good tool would be to have a curriculum / test for each module "How to complete and OASIS ' based on their permissions. This shows the Administrator that a new / current employee is competent in completing such a task.....Video, then test, where they need to pass 80%. if not, the employee stays on 'probation'. Of course you can give the administrator to wave the testing and let them 'wing it' at their peril.
Nachteile:
Need deeper reporting functionality that enables the Administrator to understand what steps, employees are delaying the OASIS, RAP and Final process. We need a report that becomes a checklist of steps needed to complete for each patient's claim.....by insurance, by task, tied to the RAP/Final status, tied to an ability to input contact withe the RN's for Tasks and MD's / MD offices for Orders.....i.e., 'Contacted dr Jones 5/4, sent 2nd fax of order 5/27, Office closed for holiday 6/2-9.' Agencies more transparency as to what is holding up a RAP or Final and an ability to simply report this graphically / metrically with team members. Keep up the great work!