Was ist Tessitura?
Datenbank, die Ticketverkauf, Spendensammlung, Mitgliedschaften, Customer Relationship Management und mehr für die Kunst- und Unterhaltungsbranche verwaltet.
Wer verwendet Tessitura?
Non-Profit-Lösung, die mittelständische bis große Unternehmen bei der Verwaltung von Eintritten, Mitgliedschaften und des Ticketverkaufs unterstützt.
Wo kann Tessitura bereitgestellt werden?
Cloud, SaaS, webbasiert, Windows (Desktop), Windows (On-Premise), Linux (On-Premise)
Über den Anbieter
Tessitura Network
2001 gegründet
Telefon-Support
24/7 Live-Support
Erhältlich in diesen Ländern
Australien, Kanada, Neuseeland, Vereinigte Staaten, Vereinigtes Königreich
Über den Anbieter
Tessitura Network
2001 gegründet
Telefon-Support
24/7 Live-Support
Erhältlich in diesen Ländern
Australien, Kanada, Neuseeland, Vereinigte Staaten, Vereinigtes Königreich
Tessitura – Videos und Bilder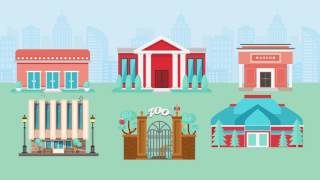 Kosten ähnlicher Produkte wie Tessitura vergleichen
Tessitura Funktionen
Barcode / Tickets scannen
Berichterstattung / Analyse
CRM
Dashboard
Dokumentenspeicher
Kampagnenmanagement
Kontaktmanagement
Kundendatenverwaltung
Mitgliedschaft-Management
Sitzplan
Spender-Management
Ticket-Reservierungen
Verfolgung von Interaktionen
Verkaufspunkt POS
Website-Management
Alternativen für Tessitura
Bewertungen über Tessitura
Shelley E.
Fundraising Data Reporting and Analytics Manager in USA
Verifizierter Nutzer auf LinkedIn
Museen & Institutionen, 201-500 Mitarbeiter
Verwendete die Software für: Mehr als 2 Jahre
In Betracht gezogene Alternativen:
The Cadillac of CRM sytems
Kommentare: I've used Tessitura for 20 years, in multiple organizations and found it to be user friendly. Reporting and analytics options have improved greatly over the last 5 years. Without knowing SQL I'm able to create custom visualizations for end users.
Vorteile:
I like that Tessitura is a non-profit helping other non-profit organizations. They truly take feedback from end users and improve the software every year. The technical support and world-wide community support is amazing. Everyone is willing to share and help find best solution. Every department is able to work in the same system and get the full picture of each patron. It forces collaboration where silos existed in the past. Ticketing and Develoment folks will use it the most, Marketing some, Finance the least. Security features are robust and easy to manage as an administrator.
Nachteile:
My current organization is in the middle of implementation. Because the system is so flexible there are times when there are no hard and fast rules of how to set up a process. Everyone uses it differently so that's good and bad. I wish it had facility management capabilities since so many non-profits rely on that for operations.
Verifizierter Rezensent
Head of Business Support in UK
Verifizierter Nutzer auf LinkedIn
Musik, 501-1.000 Mitarbeiter
Verwendete die Software für: Mehr als 2 Jahre
In Betracht gezogene Alternativen:
A beast of a product
Kommentare: Tessitura is at the heart of everything we do as an organisation. It holds our customer data, we use it to manage our ticketing and website offerings, to manage Direct Debits and donations, marketing, and much more. We could not function without it.
Vorteile:
It is so customisable, and does so much. There are facets for all areas of our organisation.
Nachteile:
It is so customisable. This is an amazing feature, but comes with a lot of pitfalls and makes life challenging at upgrade time.
Philanthropie, Selbstständig
Verwendete die Software für: 6-12 Monate
Quelle: SoftwareAdvice
Tessitura and Fund Raising
Kommentare: Shop around. There has to be a more efficient and effective product.
Vorteile:
The integration of ticketing with prospects/donors is alluring, esp. for performance art organizations.
Nachteile:
This is a ticketing software with a CRM work-around built in. It's confusing, user abusive and extraordinarily expensive. In our town, NPO's had to group together, in one building, where they created a new company that specializes in Tessitura software management. It's a clever use of the software and a business structure. This company then went out and sold it's software services to other performance art organizations as far away as Los Angeles. However, all organizations can see who has who in their database. You can't go into the account, but it becomes readily apparent our prospects and donors are being hit on all the time by all the same organizations. It's tricky. But the fact remains. Tessitura is enormously complex, just to get acknowledgements out is a lot of busy work. When I came on board, the previous development person really used Tessitura as a storage unit and did all the fund raising in Excel and Word. And from a NPO business perspective, once you commit to this software, extraction is basically a blackmail. It costs a fortune to leave it and organizations still have this challenge of ticketing tied to fund raising.
Jared D.
Director of Programming in USA
Verifizierter Nutzer auf LinkedIn
Darstellende Künste, 11-50 Mitarbeiter
Verwendete die Software für: Mehr als 2 Jahre
Tessitura - the Rolls-Royce of ticketing software
Kommentare: Aside from an antiquated"look and feel" (of reports, UI, etc.) functionality is KEY. Tess seems to be as functional as necessary for my organization.
Vorteile:
As an integral part of the team working to settle financials for events I can get almost any data collected through Tessitura sliced and diced in a report with tremendous customization. I have been pleased with the content of reports in particular. Without this tool, it would be impossible to provide the backup documentation necessary for settlement and reporting throughout the sales cycle. I also love the scheduled reports feature. I can develop custom reporting and set it once to send to multiple parties throughout the sales cycle and never worry about it again. Newly implemented dashboard are extremely versatile and powerful, but sometimes a touch cumbersome if you need a look at data. Great tool to develop and maintain KPIs. Though the learning curve, assuming ticketing software is in your background the learning curve is not terribly steep and I know I have just scratched the surface.
Nachteile:
The near-infinite report customization can be a double edged sword because any tick-box accidentally checked (or unchecked) may dramatically change the content of a report. Special care must be taken and there are many ways to produce reports with inaccurate or undesired content.
Verifizierter Rezensent
ICT Systems Coordinator in UK
Verifizierter Nutzer auf LinkedIn
Musik, 501-1.000 Mitarbeiter
Verwendete die Software für: Mehr als 2 Jahre
A top-tier ticketing and CRM solution for arts, cultural, and musical venues
Kommentare: Tessitura is the lifeblood of our organisation used by our box office, marketing, and fundraising departments to store all manner of customer information. It is a powerful piece of software with many customisation options that, when configured and utilised correctly, proves a useful tool.
Vorteile:
Tessitura is a mammoth piece of software that has lots of features available for ticketing, fundraising, and marketing. It holds a wealth of constituent data and we can write our own SSRS reports in-house to query this data. Support is amazing, very quick to answer any queries, and very knowledgeable about all aspects of the software. It has been relatively easy to upgrade our software/database version following the very useful documentation found on the Tessitura Network website. The TN website also features webinars, a community forum, and is packed full of information on upcoming networking events. Tessitura also offer a Tessitura Network Express Web (TNEW) website solution for online bookings which integrates well with the Tessitura software.
Nachteile:
Although the software itself is very customisable with custom plugins and such, it can cause headaches when upgrading to newer versions and has the potential to cause issues – these customisations must be backed up, checked for compatibility, etc. Technical support has originally been handled by agents in the US which had the potential to cause issues with time zones with our organisation being based in the UK, however they have recently restructured their support for Europe and have implemented a new helpdesk system which have helped improve this situation greatly. There are a lot of functions and features that I still feel I've barely touched on as an administrator, as well as there being a steep learning curve for end-users due to the sheer number of features available. UI elements do look a bit dated compared to other solutions on the market.