Was ist SimplyCast?
SimplyCast ist ein führender Anbieter von interaktiver und Multi-Channel-basierter Kommunikationssoftware für Unternehmen auf der ganzen Welt. Die umfassende Customer Flow Communication-Plattform des Unternehmens ist eine funktionsreiche Lösung, die Marketingautomatisierung mit Inbound-Marketing und interaktiver Kommunikation verbindet. Mit Klienten in über 175 Ländern bietet SimplyCast Unternehmen die Möglichkeit, Kunden über ihre bevorzugte Kommunikationsmethode zu erreichen.
Wer verwendet SimplyCast?
Kleine, mittelständische und große Unternehmen, die Kosten reduzieren und Online-, Offline-, Social-Media- und Mobile-Marketingaktivitäten weiter automatisieren wollen.
Wo kann SimplyCast bereitgestellt werden?
Cloud, SaaS, webbasiert
Über den Anbieter
SimplyCast
1999 gegründet
24/7 Live-Support
Chat
Erhältlich in diesen Ländern
Australien, China, Kanada, Vereinigte Staaten, Vereinigtes Königreich
Über den Anbieter
SimplyCast
1999 gegründet
24/7 Live-Support
Chat
Erhältlich in diesen Ländern
Australien, China, Kanada, Vereinigte Staaten, Vereinigtes Königreich
SimplyCast – Videos und Bilder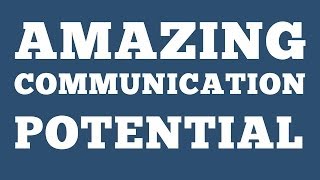 Kosten ähnlicher Produkte wie SimplyCast vergleichen
SimplyCast Funktionen
AB-Tests
Abonnenten-Management
Berichterstattung / Analyse
CAN SPAM-Compliance
Drip-Kampagnen
E-Mail Marketing
Ereignisgesteuerte Aktionen
Geplanter Nachrichtenversand
Kontaktmanagement
Kurzwahlnummern
Lead-Qualifizierung
Leadmanagement
Listen-Management
Marketing-Automatisierung
Massenbenachrichtigungen
Mobile Keywords
Multichannel-Marketing
ROI-Tracking
Segmentierung
Social Marketing
Vorlagen
Vorlagen-Management
WYSIWYG-Editor
Websitebesucher-Nachverfolgung
Zielseiten / Web-Formulare
Zwei-Wege-Kommunikation
Alternativen für SimplyCast
Bewertungen über SimplyCast
Mark
BIM Coordinator in Kanada
Verifizierter Nutzer auf LinkedIn
Bau, 1.001-5.000 Mitarbeiter
Verwendete die Software für: Mehr als 1 Jahr
Quelle: GetApp
Simply Awesome
Vorteile:
Customer service works closely with the Dev team Easy to use interface Lots of video tutorials A host of useful tools for simple automation.
Nachteile:
There is a lot of 'saving progress" prompts, mind you I've never lost work. Wish you could zoom in the canvas.
Chad
Knowledge Mobilization Specialist in Kanada
Krankenhausversorgung & Gesundheitswesen, 10.000+ Mitarbeiter
Verwendete die Software für: 1-5 Monate
Quelle: SoftwareAdvice
In Betracht gezogene Alternativen:
Great new platform that needs more recognition!
Kommentare: Outstanding.
Vorteile:
The product is exceptionally easy-to-use and the customer service is extraordinary. My Account Manager, [SENSITIVE CONTENT HIDDEN], is light-speed and generally resolves any issue (not there is many) within an hour.
Nachteile:
There was a little bit of difficulty getting the email authentication working but I take it that this was my company not SimplyCast.
Einzelhandel, 2-10 Mitarbeiter
Verwendete die Software für: Mehr als 2 Jahre
Quelle: SoftwareAdvice
Simply Awful!
Kommentare: We used Simplycast for around 4 years and it was torture from start to finish. Firstly the interface is clumsy and clunky. even when you do manage to work around the frequent screw ups it produces, it often just junks your entire email campaign with no way to recover it. You can spend hours trying to figure out ways of getting the GUI to actually render something that approaches what you're trying to achieve and then you find out after testing that it simply doesn't work. On other occasions you'd make one small change to a layout and it would break everything else you'd spent hours trying to get right. On one occasion I discovered that the email we'd composed missed out huge chunks when sent to an Outlook mail client. I contacted support to be blithely told that their system doesn't support Outlook, even though it's the single most popular email client on the planet! The final straw was when I scheduled an important campaign to run a week or so before Black Friday. After realizing it hadn't gone out I again contacted support to be told they were having 'issues' (a familiar story from Simplycast). Not only had the campaign not gone out, it was stuck in their mail queue meaning I couldn't send anything else out. After several days of this, we gave up and signed up with a different company. After explaining all this to their support guy he offered to refund us back the outstanding credits on the account. Another 3 months went by and we never received the refund or even any contact from them. When I called them I'd get another litany of excuses about the finance department having 'issues'. Finally, I was told they'd basically changed their minds and weren't going to give us the refund after all. Although they never bothered to tell me any of this as they were apparently not able to email or call me. That's from a company who are supposed to be communications experts. The only reason we had such a large credit on the account was that their pricing information was misleading in the first place which led to us racking up huge bills on an account we rarely used. They offered a 'roll over' service on unused credits for an extra $ a month. But somehow this meant we still paid for the rolled over credits every month. A small bill of around $16 a month ballooned to around $ a month before we realised what was happening. After complaining they agreed to convert the outstanding credits to pre-paid and we assumed we'd eventually use them up. But as each email campaign was so difficult to launch we rarely bothered. The $ refund wasn't even close to what we'd lost during this fiasco but it was a historical debt so I accepted the offer as a good will gesture. Although ultimatley even that was screwed up! The whole experience with Simplycast is appalling from beginning to end. From their terrible system, to their laughable customer care department. We moved to another service and it's like night and day. Everything works, it takes around and hour to set up and test a campaign (as opposed to a couple of days with Simplycast) and we're also seeing massive increases in our opening ratios. Something like 10-12% as opposed to 3-5% with Simplycast. So its not just an awful experience for you as the user, your customers don't see half of the messages you pay for anyway! Basically avoid them like the plague and check out one of the plethora of much better run and much more responsive services out there.
Vorteile:
None
Nachteile:
Difficult to say which is worse - the waste of money or the waste of time. If I could have given them zeros stars I would.
Prudence
Direct Marketing Manager in USA
Konsumgüter, 51-200 Mitarbeiter
Verwendete die Software für: Mehr als 2 Jahre
Email Marketing with Dedicated Help
Vorteile:
The best feature of SimplyCast is the dedicated support. It's fairly intuitive and easy to use. However, with most email marketing systems, if you get stuck you have to use online help. I actually have someone dedicated to helping me. And he is the best! Quick, efficient and very friendly.
Nachteile:
Upgrades tend to drop some fairly basic user features.
Marketing & Werbung, 11-50 Mitarbeiter
Verwendete die Software für: Mehr als 2 Jahre
Quelle: SoftwareAdvice
The best marketing software we ever you used, have been using the software for over 5 years now.
Kommentare: Love it and I highly recommend the software.
Vorteile:
The software has over 20 apps built-in and the opportunity to increase the business with this type of software has been great. We used the system for over five years and have been very happy with it. The system has all the capabilities we need and it helped us consolidate our spending from six different vendors and this was great as we didn't have much staff and it reduced our spending by over 40%.
Nachteile:
The software has many features, and we needed to invest the time to explore all of the capabilities. So overall, once we learned the software we were able to take advantage of automation capabilities and this has helped us a lot. My recommendation is spend the time to learn it, otherwise, you will under utilize it.