Was ist DEXMA Energy Intelligence?
DEXMA wird von über 2.500 Unternehmen in über 45 Ländern eingesetzt und bietet Energiemanagementlösungen für Gebäude in den Bereichen Gewerbe und Industrie.
DEXMA Platform ist eine cloudbasierte, hardwareneutrale aM&T-Software, die Firmen dabei unterstützt, den Energieverbrauch und die Kosten zu senken. Die Lösungen DEXMA Detect und DEXMA Analyze bieten Benchmarking, kontinuierliche Überwachung, Submetering, Analysen, Alarme, Berichte und Kontrollen.
DEXMA arbeitet mit einem globalen Netzwerk von über 275 Partnern zusammen.
Wer verwendet DEXMA Energy Intelligence?
DEXMA bietet Profis im Energiesektor wie ESCOs und Facility Managers vollständigen Echtzeit-Einblick in den Energieverbrauch in öffentlichen Einrichtungen, Firmengebäuden, im Einzelhandel und in der Industrie.
Wo kann DEXMA Energy Intelligence bereitgestellt werden?
Cloud, SaaS, webbasiert
Über den Anbieter
DEXMA
Ansässig in Barcelona, Spanien
2007 gegründet
Telefon-Support
Chat
Sprachen
Englisch, Französisch, Spanisch
DEXMA Energy Intelligence Kosten
Startpreis:
Nicht vom Anbieter bereitgestellt
Ja, kostenloser Test verfügbar
Ja, Gratisversion verfügbar
DEXMA Energy Intelligence bietet eine Gratisversion und eine kostenlose Testversion.
Über den Anbieter
DEXMA
Ansässig in Barcelona, Spanien
2007 gegründet
Telefon-Support
Chat
Sprachen
Englisch, Französisch, Spanisch
DEXMA Energy Intelligence – Videos und Bilder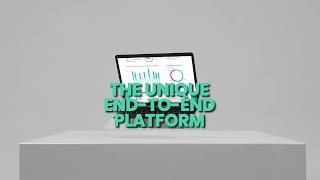 Alternativen für DEXMA Energy Intelligence
Bewertungen über DEXMA Energy Intelligence
Harsha
Applications engineers in Indien
Informationsdienst, 201-500 Mitarbeiter
Verwendete die Software für: 1-5 Monate
Great interface to resolve and track energy savings
Kommentare: With the platform Energy efficiency consultancy and energy product management can be done a sophisticated way
Vorteile:
The data with respect to energies can be easily updated. To organise all the details it is very simple end user friendly. This portal reacts at a higher speed which helps to save a major time. Where is compatible to use with all the Brands
Nachteile:
In the network connectivity is low the interface is very slow. To control the platform through a remote session can be improved. The remote function can be updated as soon as possible which helps in a major role.
Verifizierter Rezensent
Senior Data Analyst in UK
Verifizierter Nutzer auf LinkedIn
Hausmeisterservice, 11-50 Mitarbeiter
Verwendete die Software für: Mehr als 1 Jahr
DEXCell Energy Manager - finding, resolving and tracking energy savings
Kommentare: Very good, but not quite excellent. It has furthered some analysis, made it easier to review site data, comparisons can be made quickly, analysis can be done and inferred quickly. However, reporting is unpolished and still limited custom (main issue is the header and footer) and alerts have to be assessed off of the Excel export.
Vorteile:
Ease of data upload. Gateways with clear requirements for entering data mean uploading 000's of meters is simple. With the new bulk export, where locations, site and device information can be edited, organising this data is also simple. Alerts. Good alerts can be created to provide some reactive insight into site's energy consumption. Whether tracking OOH, max demand or general consumption changes.
Nachteile:
Alerts. Unfortunately, it is only possible to create one alert for one meter at a time. For example if 100 sites all needed the same OOH threshold alert, these would need to be created, manually one-by-one. Assigning data parameters (i.e. gas/electricity). If the data source is the companies data collector, and the data is to go directly into DEXCell, and you cannot edit the format, you cannot tell DEXCell whether it is gas or electricity. Once data is in, you can then retrospectively create a derived parameter on the new device, however the first day/batch of data would need to be uploaded again to be derived into the chosen parameter. It would be better if during the gateway set up it was possible to define that all data coming into the gateway was a set parameter.
Antwort von DEXMA
vor 3 Jahren
Hi there, thanks for your review of our software! We're glad that you like the in-bulk features that help our partners and customers with 100s or 1000s of sites. In response to your other comments, thanks very much for this feedback, we already cover some of these items in our intended roadmap, but the product team will take these comments into account too.
Verwendete die Software für: Nicht angeboten
A long way to go
Kommentare: I have used this software for one year and its features help me for doing my job all time. But, in order to improve it, this software has to be a little more intuitive, and, especially, faster than it is right now. Anyway, the customer support is a very good one, willing to solve all the questions you can made in a quick and effective way. In short, it is a good software with a long way to go.
Vorteile:
- Its possibilities
Nachteile:
- It is little slow
Alfonso
Managing Director in St. Kitts und Nevis
Öl & Energie, 2-10 Mitarbeiter
Verwendete die Software für: Mehr als 2 Jahre
The soft ware helps me and my clients see the invisible...energy usage. This is business critical.
Kommentare: My business model is based on the Dexcell platform. The software has been an integral feature of my energy efficiency consultancy and energy project management projects.
Vorteile:
The analytics are unsurpassed in its scope. every key algorithm of concern to an energy manager is covered with accuracy. Data gaps could be queried or one can simply go to the 'Market Place' to find an app solution. I have worked with others which are not as resourceful and constantly improved. While competitors come close in some functionalities, the Dexcell solution is unsurpassed in its ability to provide the right information in clear and understandable terms. I also like the reliability of the service. There is hardly ever any down time in the service. One of the tools I also reference is the 'Passive consumption'. This is an area missed by many energy managers in the Caribbean; but alas how significant it could be in reducing wasted energy. The Dexcell app provides this useful insight if needed.
Nachteile:
The ability to power automate a facility with remote functionality is not yet there. I hope Dexcell will consider this feature as part of their continuous improvement plan moving forward. You are so good....it's time you go for being great!
Antwort von DEXMA
vor 3 Jahren
Alfonso, thank you so much for your feedback! We're so happy you are getting good use out of the Energy Apps Market that's always expanding. ;) We will work hard to keep improving DEXMA (formerly called DEXCell Energy Manager) for you!
Mario
Project & Service Manager in Belgien
Verifizierter Nutzer auf LinkedIn
, 11-50 Mitarbeiter
Verwendete die Software für: Mehr als 2 Jahre
Feature rich solution returning in a few clicks good intel on your installbase's energy footprint.
Vorteile:
Once you get to know the interface, you can easily get the required information. The platform is also very robust and scalable. Almost no downtimes and no matter if you have few of lots of data to show, the portal always reacts at high speed only limited by the network speed. The tool is also very valuable for benchmarking your installations and the comparison is fair since there are normalization options.
Nachteile:
The configuration and provisioning of the data points/assign to locations is tedious and some repetitive tasks. The support team is also very responsive and helpfull. What I miss is a support ticket system where created tickets are logged and can be followed up.
Antwort von DEXMA
vor 3 Jahren
Hi Mario, many thanks for your review! Great to hear you are enjoying DEXMA's software. Your comments about account provisioning were well founded and since you wrote that post, we've now included several new "in-bulk" tools to help our larger partners with the onboarding process for new accounts. Also, we now utilise a new support ticket system, so in case you still don't have it, send an email to the support team and they can tell you how to view all your previous tickets, view their current status, etc.