Was ist TotalMD?
TotalMD ist eine Budget- und nutzerfreundliche Software zur Praxisverwaltung für Abrechnungsdienste und Praxen aller Größen. Unabhängig davon, ob du lieber Cloud-basierte oder lokal installierte Software nutzt, kannst du mit TotalMD E-Claim-Services erstellen, Zahlungen und Inkasso effektiv verwalten und die Höhe deiner Forderungen gegenüber dem Versicherungsunternehmen einsehen. Sehe mehrere Praxen und Finanzdaten mit dem Enterprise Dashboard ein. Sende elektronische Rezepte und interaktive Textnachrichten an deine Erkrankten und mehr.
Wer verwendet TotalMD?
Medizinische Abrechnungsdienste und Arztpraxen, die eine Software mit allen nötigen Funktionen zu einem Preis brauchen, der ihnen keine schlaflosen Nächte bereitet.
Wo kann TotalMD bereitgestellt werden?
Cloud, SaaS, webbasiert, Windows (Desktop), Windows (On-Premise), Linux (On-Premise)
Über den Anbieter
TotalMD
Ansässig in Mesa, USA
2006 gegründet
Telefon-Support
Erhältlich in diesen Ländern
Vereinigte Staaten
Über den Anbieter
TotalMD
Ansässig in Mesa, USA
2006 gegründet
Telefon-Support
Erhältlich in diesen Ländern
Vereinigte Staaten
TotalMD – Videos und Bilder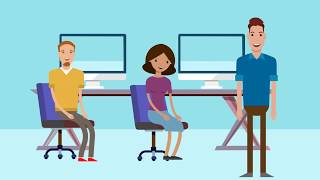 Kosten ähnlicher Produkte wie TotalMD vergleichen
TotalMD Funktionen
Abrechnung & Rechnungsstellung
Alarmfunktion / Benachrichtigungen
Anpassbares Dashboard
Arzt-Management
Aufgabenmanagement
Berichterstattung / Analyse
Code- & Gebühreneintrag
Compliance-Verfolgung
Drittanbieter-Integration
EMR / EHR
Elektronische Rezepte
Erinnerungen
HIPAA konform
Inventarverwaltung
Kommunikationsmanagement
Live-Chat
Medizinische Abrechnung
Medizinische Terminplanung
Mehrere Ärzte
Patienten-Aufnahme
Patienten-Terminplanung
Patientenportal
Personalverwaltung
Rechnungshistorie
Reklamationsabwicklung
SMS-Nachrichtenversand
Schadensprüfung
Terminplanung
Verwaltung von Patientenakten
Wiederkehrende Termine
Überprüfung der Versicherungsberechtigung
Überweisungsbescheid
Übungs-Management
Sara S.
owner/Billing Specialisr in USA
Krankenhausversorgung & Gesundheitswesen, 2-10 Mitarbeiter
Verwendete die Software für: Mehr als 2 Jahre
TotalMD Review
Kommentare: I have been with TotalMD since 2008 so as they have grown and added features I have been able to grow with them. I miss the youtube videos on the new features or highlighted features they always gave me ideas and another way to consider how we did things.
Vorteile:
I like the ease of use this software has. The reason I purchased this software was because it was so close to the Medisoft software I was using at my current job but had the added feature of if I made a mistake in payment or data entry I could easily delete what I had done rather than having to do extra data entry to reverse my accounting mistake. I also love the support team they are always very helpful and knowledgeable.
Nachteile:
Not being able to easily make changes to reports needed for a specific office or provider. The other item is the hours technical support is available as I am on CST and they are on MST/PST time depending on daylight saving time. I wish the office messenger worked across the board no matter what provider I am signed into, being a billing service this feature would be really helpful as internal messaging system but it doesn't work for us because we have so many providers.
Antwort von TotalMD
vor 3 Jahren
Hi Sarah, Thank you so much for your review! We are thrilled that you are enjoying the software and the support you receive. We appreciate your feedback and we'll share it with the team. We do plan on continuing to provide helpful content, so it's great to know you enjoy the videos! Sincerely, Shayna Beasley, TotalMD
Medizinische Praxis, Selbstständig
Verwendete die Software für: Mehr als 1 Jahr
GREAT SOFTWARE
Kommentare: I have had very little problem with TotalMD. I have a rep that calls and checks on me often
which is really nice. She then communicates to the programmers to get my issue resolved.
Vorteile:
I used Medisoft for 20+ years and this was easy for me to set up and use. I bill for Clinics, Emergency physicians and Mental health providers . They have worked with me on reporting and any issue I find.
Nachteile:
Some reports were wrong and some they could not do for my company. I was used to certain codes IE: for collection purposes and that has not worked out. Hoping the new updates will correct this.
Medizinische Praxis, Selbstständig
Verwendete die Software für: Mehr als 2 Jahre
Quelle: SoftwareAdvice
Private practice use since 2009
Vorteile:
It provides all the capabilities needed to create 1500s, electronically edit and send them, make corrections, post payments, and keep track of balances.
Nachteile:
It definitely has lots of bugs. Having designed software before I became a doctor, I appreciate the complexity of the multi level platform. It takes time and motivation to surmount many of them. I have to pay for support, for example if I have a question about technique, I have to buy a punch card of how many calls I am allowed. I have to pay for training if i hire yet another biller. I am now doing my own billing and can figure out most of it, but there are still balances that are off and inaccurate statements. It is a headache but hard to change.
Antwort von Laurel
vor 5 Jahren
Dear Sally, Thank you for your review of TotalMD. We appreciate your feedback and the opportunity to address your concerns. TotalMD makes every effort possible to thoroughly test and release error free software. On occasion, as with any software program, our customers may encounter instances in which the software does not perform as they expect. We value and encourage this feedback from our clients so we can continue to ensure the product is of the highest standards. We also issue free Service Pack Updates which are designed to fix any minor items we find after a release (just like updating an app on your cell phone). Service Pack Updates are always free and available for easy download by the customer. We do have an in-house support team available, and their ability to assist you is increased with a current support contract, which allows them to log into your computer and see what you see. However, Support would be happy to walk you through any troubleshooting necessary, even without obtaining a support contract. Our support department is also always available to discuss any instances you've encountered in which TotalMD is not performing as you expect, and will report those issues to program development as necessary. In many situations, these issues can be resolved by having a short training session, or changing program settings, without the involvement of programming/development. TotalMD never requires you to purchase additional training for new office staff, however, we do offer training sessions available for purchase in one hour increments should you choose to have a TotalMD trainer conduct a live training session to cover basic functionality. Of course, you always have the option of providing your new staff with training by one of your existing staff members, in addition to the numerous webinars and training videos we offer for free on our YouTube channel. We have attempted to contact your office to address these concerns but have been unable to reach you. Please feel free to contact our support department so that we may further discuss your experience and help you to your satisfaction. Thank you again for your feedback.
Buchhaltung, Selbstständig
Verwendete die Software für: Mehr als 2 Jahre
TotalMD has got me where I am today, a business owner!
Kommentare: TotalMD has given me the opportunity to grow my business, I have referred several people to them that have been frustrated with their systems, it truly helps us small business owners! I can work with ease, if there is an issue support is always helpful, which that in itself is a bonus, without a good support system you are left to fend for yourself and that never happens with TotalMD support.
Vorteile:
The price, without the price of this software I might not be able to own my own billing company. I managed medical offices for years and implemented a lot of systems and this one is easy to use, when I had employees they could use it with ease. When you are a billing service you have several different clients and the fact that I do not get billed for each client makes it so that I can actually have my own billing company, TotalMD gives us that chance to grow, even after I grew I stayed with them because I could not see where any system could be better, I have had several Software companies try to lure me away but that will never happen!
Nachteile:
The reporting, it has improved a lot from when I first started with them years ago but there is room for improvement still.
Sherry G.
BILLING MANAGER in USA
Versicherung, 2-10 Mitarbeiter
Verwendete die Software für: Mehr als 2 Jahre
This is definitely the best Medical Billing Software
Kommentare: Total MD has been a very pleasant experience for me. This is not a software to get just because it is affordable. This is literally the best out there. Medical Billing is an awesome profession, and you want to start out with the best. You don't want to waste time going through different companies. Trust me, I did. I lost a lot of money on two systems that was supposed to be far superior and cost way more and it was a nightmare trying to use them. I have been with Total MD for years and I cannot imagine using something else.
Vorteile:
The software is very easy to use. You do not have to jump around all over the place just to get all of the patient information, it is right in front of you. The patient info is also very easy to put in. My favorite thing is definitely the reports. I can get any report that I have ever needed, and I have had many customized and my doctors love the reports that I am able to give them. Charges super easy to enter. Just an easy system to do billing on.
Nachteile:
I guess what I like least would be, although the reports are customizable by calling a support rep, I wish they were easier for the customer to customize without having help from support.
Antwort von TotalMD
vor 3 Jahren
Hi Sherry, Thank you so much for your review! We're glad you're enjoying TotalMD. We appreciate your feedback about reports. We will give that feedback to our product team. Thanks again!