Was ist Workbooks?
Die webbasierten CRM- und Geschäftslösungen von Workbooks bieten dir die Tools, die du benötigst, um das Wachstum zu beschleunigen, Geschäftsprozesse zu automatisieren, Betriebskosten zu senken und die Kundenbetreuung zu verbessern.
Die Technologie geht über Vertrieb, Marketing und Kundenbetreuung hinaus und umfasst ebenso Auftragsverwaltung, Auftragsabwicklung, Rechnungsstellung und Kundenbetreuung. Die Anwendung ist cloudbasiert, einfach zu bedienen und wettbewerbsfähig.
Finde heraus, warum die Anwendung zum führenden CRM-Produkt des Jahres gewählt wurde.
Wer verwendet Workbooks?
Die CRM- und Geschäftsanwendungen eignen sich für alle Branchen.
Workbooks – Details
Workbooks
2007 gegründet
Workbooks – Details
Workbooks
2007 gegründet
Workbooks – Videos und Bilder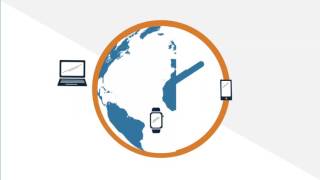 Kosten ähnlicher Produkte wie Workbooks vergleichen
Startpreis
30,00 $/Monat
Nicht verfügbar
20,00 $/Monat
15,00 $/Monat
Workbooks – Bereitstellung und Support
Kundenbetreuung
E-Mail/Helpdesk
FAQ/Forum
Wissensdatenbank
Telefon-Support
24/7 Live-Support
Chat
Einsatz
Cloud, SaaS, webbasiert
Android (mobil)
iPhone (mobil)
iPad (mobil)
Training
Persönlich
Live Online
Webinare
Dokumentation
Videos
Abigail D.
Business Support Analyst in UK
Verifizierter Nutzer auf LinkedIn
Alternative Streitbeilegung, 51-200 Mitarbeiter
Verwendete die Software für: Mehr als 2 Jahre
TDS Workbooks review
Kommentare: I have always loved working with Workbooks. All of their staff have never failed to be as helpful as they can be, and they are very quick to support us with any issues or queries that we may have. Their CRM package is very different to the kind of platform that a company like TDS would require but they have always helped us customize our databases so that we are able to support our products as best we can. Support team, in particular, stand out as a team that provides star service whenever we need help, and I cannot praise them enough.
Vorteile:
Workbooks is easy to use and intuitive. We have customised our databases heavily to support our products and this has only made Workbooks better for us as a company. It is largely a self-service platform and means that we have a lot more control of our data than we had with our previous provider.
Nachteile:
I would like more information when I receive errors when creating reports, or a bit more content on the Knowledge Base about this so that I do not need to refer my queries to Support as often.
Rob S.
Business Applications & Operations Manager in UK
Verifizierter Nutzer auf LinkedIn
Computer-Software, 51-200 Mitarbeiter
Verwendete die Software für: Mehr als 1 Jahr
An ok start but strong development & quickly becoming reliant on its versatility once understood
Kommentare: The ability to move towards a single, powerful platform which streamlined business processes from marketing to sales and order processing and gave each area of the business full and powerful reporting.
Vorteile:
Support: Workbooks have a very strong and capable support team which really helps outweigh any of the slightly frustrating areas of the CRM. They are very quick to respond via email and very few problems taking longer than a single phone call to resolve. Capability / Flexibility: The system is extremely flexible. It allows a huge amount of different areas of the business to be logged, controlled and reported on. Some CRM systems can deal with lead tracking and customer tracking, but Workbooks very easily deals with this as well as all financial areas of the business sales orders, invoicing, purchasing and more. `Single Platform: linked to its flexibility, Workbooks, with the introduction of the Web Insights and Email Marketing platforms is able to deal with a contact end to end, from warming a lead up, to delivering a product once they have become a customer and then their journey via support and account management. Reporting: The reporting engine is so powerful that you can create virtually anything you can think of. I have only found one thing when creating reports that I wasn't able to do, even then it was a nice to have. Once you understand how the platform works, it becomes an invaluable tool.
Nachteile:
Capability / Flexibility: Although this is in the pros, it is not without its frustrations. The flexibility of the platform, in particular 'how' you make it fit what you need, also makes it difficult to understand. It is not immediately intuitive to customize and if you add modules after using it for some time, (like the advanced security) it can be extremely painful. Some areas of the platform seem overly convoluted and often either need the help of their support team (who are excellent) or sometimes a consultant which comes at extra cost. Reporting: Again, as the reporting engine is so powerful it creates its own downside due to being unintuitive and even with some understanding difficult to understand. You cannot simply open a new blank report and create even simple reporting without having some idea of the logic behind how it works. A number of other CRM's allow you create 'general' reports far easier due to a more simple interface but they lack the power. I think there are areas where the platform could be easier to use and therefore create some frustrations but if you are aware that you need to have training and understanding in how the platform works first, you will have a versatile and powerful tool for your business.
Guadalupe A.
Senior Accounting Manager in USA
Verifizierter Nutzer auf LinkedIn
Krankenhausversorgung & Gesundheitswesen, 10.000+ Mitarbeiter
Verwendete die Software für: Mehr als 2 Jahre
A software for project's financial management to have a crystal-clear view of productivity
Kommentare: It is an integrated end-to-end business solution package for project management, financial management, and resource management. Its features help to boost productivity and generate revenue. It gives real-time insight to the data at every phase of the project thus enabling user to monitor productivity and profit.
Vorteile:
It is a leading customer relation management tool with high flexibility that enables the user to develop the platform according to requirements. Its navigation and interface are easy that helps in standardizing the working ways through the business. Everything is simple enough to be understood by a new user and the domains where help is needed, their customer support is extremely active and always ready to help. Its target marketing and task scheduling are two best features to help speedup processes.
Nachteile:
It takes to long for installing and setting up workbook. The errors reported while creating content are vague and need more information to be debugged properly. Although it is flexible, but its customization is really confusing. To make it fit best to your requirements and how to achieve is a difficult concept to grasp. It needs some more working when it comes to case handling. It should be more intuitive in regard to customer handing.
Verifizierter Rezensent
Brand Services Manager in UK
Verifizierter Nutzer auf LinkedIn
Marketing & Werbung, 11-50 Mitarbeiter
Verwendete die Software für: Mehr als 2 Jahre
It tries to do too much
Kommentare: As a publisher, we were looking to get this to do everything from flat planning, through to media booking and accounts. Due to not having one of the top packages it meant that the product couldnt meet our needs. This wasn't Workbooks fault. I did find that the integrations with things such as Outlook broke regularly which was slightly frustrating
Vorteile:
Integration with other tools works well, and great to be able to add in things such as lead forensics into the lead generation application.
Nachteile:
Moving clients through the customer journey is too clunky, you can easily end up with duplications, lose the data, or sometimes set the record up only to not be able to find the client at a later date. This could perhaps be due to the fact we didn't have the top functionality.
Kelly H.
Export Sales Executive in UK
Verifizierter Nutzer auf LinkedIn
Maschinenbau oder Wirtschaftsingenieurwesen, 51-200 Mitarbeiter
Verwendete die Software für: Mehr als 2 Jahre
Workbooks Review
Kommentare: With the Workbooks system we are able to capture the sales to order process and actively record this live data.Workbooks have a great support team who are always on hand to help and support our business when changes are required. This could be from a small field change through to a complete new pdf document.
Vorteile:
Workbooks allows our company to capture data and record the sales progress of our enquires through to order. It also allows us to create marketing campaigns and be able to understand the response rate of our campaigns. The reporting aspect of the workbooks is also very powerful and they run as live data which enable us as a business to monitor growth and orders as and when the data is created in workbooks. As a cloud based system this system allows are external users to have access to the workbooks system no matter there location.
Nachteile:
I would like more ability to be able to change layouts of PDF's so I can make changes as and when the business needs it.