Was ist Quorum onQ?
Mit der One-Click-Wiederherstellung werden alle Anwendungen und Daten innerhalb von Minuten nach einem Ausfall des Speichers, des Systems oder eines vollständigen Standorts wieder online geschaltet.
Wer verwendet Quorum onQ?
Nicht vom Anbieter bereitgestellt
Wo kann Quorum onQ bereitgestellt werden?
Cloud, SaaS, webbasiert, Windows (On-Premise), Linux (On-Premise)
Über den Anbieter
QuorumLabs
2006 gegründet
Telefon-Support
24/7 Live-Support
Chat
Erhältlich in diesen Ländern
Vereinigte Staaten
Über den Anbieter
QuorumLabs
2006 gegründet
Telefon-Support
24/7 Live-Support
Chat
Erhältlich in diesen Ländern
Vereinigte Staaten
Quorum onQ – Videos und Bilder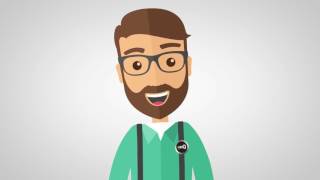 Kosten ähnlicher Produkte wie Quorum onQ vergleichen
Quorum onQ Funktionen
Alarmfunktion / Benachrichtigungen
Backup und Recovery
Backups planen
Bare-Metal-Wiederherstellung
Berichterstattung / Analyse
Business Impact Analysis
Cloud-Backup
Datenreplikation
Deduplizierung
Disaster Recovery
Inkrementelles Backup
Kompression
Kontinuierliche Datensicherung
Kontinuierliches Monitoring
Problemmanagement
Remote-Monitoring und -Management
Richtlinien Managemen-
Sichere Datenspeicherung
Sicherungsprotokoll
VM-Backup
Alternativen für Quorum onQ
Bewertungen über Quorum onQ
Kevin
MIS Administrator in USA
Groߟhandel, 51-200 Mitarbeiter
Verwendete die Software für: Mehr als 2 Jahre
In Betracht gezogene Alternativen:
Ease of use and solid performance
Kommentare: We have been using this solution for the past 5+ years. The solution has been rock solid, and the support prompt and professional. It is also comforting to know your on premise data is not only kept in a robust server, but a duplicate of all your backups are kept in their datacenter.
Vorteile:
The user-friendly management portal takes the complexity out of configuring, performing, and modifying backups and restores.
Nachteile:
Until the most recent upgrade I would have said the lack of a dashboard and easy to read reports, but that is now a standard feature of the newest release.
Chad
Director of IT in USA
Buchhaltung, 51-200 Mitarbeiter
Verwendete die Software für: Mehr als 2 Jahre
Quorum OnQ
Kommentare: I have been using this platform for almost 10 years and it has never failed to do its job. Everyone at Quorum is super easy to work with from the account managers to the implementation team and the technical support staff. They were very thorough with pre-purchase discovery, making sure we got exactly what we needed. There was a lot of pre-deployment discussion concerning our environment and they were on top of every aspect of the initial deployment, even dispatching an onsite technician to assist. Any time we have had a technical or configuration issue, Quorum's tech support team is extremely responsive and they stick with the issue until it is resolved. We experienced a ransomware incident a few years back and OnQ saved the day. We were able to recover every file in just a few minutes. This cost savings on loss of productivity on this incident alone paid for the solution multiple times over.
Vorteile:
Simply put, this software does exactly what is designed to do. It delivers a backup and disaster recovery platform that works flawlessly. It is also a turnkey solution that provides local and remote backup, file recovery, DR and archive that is managed in one, very easy to use interface. Configuration of the platform is a breeze.
Nachteile:
I have been in the IT industry for over 30 years and there are very few platforms that I do not have at least a small annoyance to complain about other than OnQ. I have been using it for almost 10 years and I have yet to find a single fault with it.
Jeff
Sr. Systems Administrator in USA
Musik, 1.001-5.000 Mitarbeiter
Verwendete die Software für: Mehr als 2 Jahre
Needs Improvement
Kommentare: Disappointing.
Vorteile:
When we were evaluating backup systems, Quorum was the only one that worked in our environment.
Nachteile:
Our OnQ is a proprietary system. We've had several issues with the system over the years, not only with the system (hardware and software), but administratively at various levels of the organization.
Marketing & Werbung, 51-200 Mitarbeiter
Verwendete die Software für: Mehr als 2 Jahre
Quorum gives me the disaster recovery I needed along with excellent daily backups.
Kommentare: Nice folks to work with, really happy to have found their product.
Vorteile:
The techs help to setup the software so it was easy to implement on our servers, once a year do a review and help to update software and I get daily reports of the backup completion. That fact that it is also our disaster recovery machine really gives me peace of mind that I needed.
Nachteile:
Only con, was that one of the machines failed and they didn't really have a solution to fix it. Should have sent a box so I could of sent it back. Luckily, it was a machine I didn't really need as had another upgraded one.
Ashley
Administrative Site Manager in USA
Verwendete die Software für: Mehr als 2 Jahre
I work in regulatory compliance, and the OnQ portal by Quorum Review is something that I use weekly.
Kommentare: OnQ is really great about organizing their documents. It's always easy to find what I'm looking for. I use it primarily to pull documents from but sometimes to submit as well, and I've never had an issue trying to submit information. OnQ makes it quick in easy to keep track of regulatory documents, and in regulatory compliance, keeping things in order is essential.
Vorteile:
I like the organization of this OnQ portal the most. Once I'm on the dashboard, it's easy to look at the studies I'm working with and organize the documents by study, protocol, type of document, etc. Often times when I log onto IRB website's, it's because I'm looking for something in particular, usually some type of recruitment document. With OnQ, I can type in "recruitment" and everything related to that will show up in my search. It cuts down time and makes it easy for me to find what I need.
Nachteile:
The one thing that can be tricky is getting to the material I need. Once you log in, you either go to the documents & correspondence or the workspace. I usually go to the workspace because most of the other IRBs that I work with keep their documents in a space labeled similarly. But this is not a fault on OnQ, it's just what I'm accustomed to.