Was ist Compease?
Compease ist ein umfassendes, automatisiertes Gehaltsverwaltungsprogramm, das fachkundige Vergütungsberatung, aktuelle Gehaltsmarktdaten, nutzerfreundliche Software und jährliche Updates umfasst.
Compease hilft dabei, genaue und wettbewerbsfähige Vergütungssätze, die auf deinen Arbeitsmarkt und deine Branche zugeschnitten sind, zu verwalten und Gehaltserhöhungen und Vergütungsbudgets zu managen. Bleibe wettbewerbsfähig in der heutigen Wirtschaft, indem sichergestellt ist, dass Gehälter auf den Markt ausgerichtet und innerhalb deines Unternehmens gerecht sind.
Wer verwendet Compease?
Über 1.000 Personalfachleute aus allen Branchen profitieren von Compease.
Wo kann Compease bereitgestellt werden?
Cloud, SaaS, webbasiert
Über den Anbieter
HR Performance Solutions
Ansässig in Livonia, USA
1989 gegründet
Telefon-Support
Erhältlich in diesen Ländern
Kanada, Vereinigte Staaten
Über den Anbieter
HR Performance Solutions
Ansässig in Livonia, USA
1989 gegründet
Telefon-Support
Erhältlich in diesen Ländern
Kanada, Vereinigte Staaten
Compease – Videos und Bilder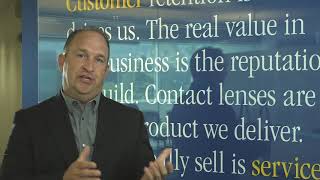 Kosten ähnlicher Produkte wie Compease vergleichen
Compease Funktionen
Berichterstattung / Analyse
Budgetmanagement
Entschädigungsmanagement
Entschädigungsplan-Modellierung
Gehaltsplanung
Marktdatenanalyse
Mitarbeiter-Datenbank
Alternativen für Compease
Bewertungen über Compease
Dawn
Senior Vice President, Human Resources in USA
Verifizierter Nutzer auf LinkedIn
Bankwesen, 501-1.000 Mitarbeiter
Verwendete die Software für: Mehr als 1 Jahr
It's a great product and the customer support is great. I do have a couple of suggestions.
Vorteile:
It is extremely intuitive and user friendly, easy to navigate and the customer support is fantastic.
Nachteile:
I think technological skills should be a scoring factor. I would also like more control over the reporting functions (although this has been improved recently).
Kim
VP, Human Resources in USA
Finanzdienstleistungen, 201-500 Mitarbeiter
Verwendete die Software für: Mehr als 2 Jahre
Functionality of software provides confidence in pay structures
Kommentare: Total compensation is a large driver in employee engagement, so having a good grasp on the largest piece of that puzzle is instrumental in our business. This software helps me to keep moving our pay practices forward so that we remain competitive in our markets.
Vorteile:
The Compease system is easy to use and helps me to be confident in the pay structures we offer to employees. It quickly calculates compa-ratios out by employee, helps us to determine pay structures for hybrid jobs that don't have an apples-to-apples comparison in the industry, and allows us to manage multiple pay structures. We have separate structures for exempt, non-exempt, and executive pay, as well as exempt and non-exempt IT structures that have a similar scoring process with different weights applied. It helps me to analyze the data in multiple ways to make sure that we have sound pay practices at the Credit Union. We also are able to develop our merit matrix and run it against current pay to quickly see what the overall impact will be to budget and compa-ratio if the merit matrix solely is used for increases. Being located in eight states, I also like that I can monitor pay practices in other locations to make sure that we are paying competitively in each market.
Nachteile:
Compease uses a wide variety of data points for determining salary ranges to use, however we do not have direct access to the results of those surveys. It would be nice to see some actual ranges for the positions, if they were to pay higher or lower in the ranges throughout the market.
Verifizierter Rezensent
Workforce Planning Bureau Chief in USA
Verifizierter Nutzer auf LinkedIn
Staatsverwaltung, 501-1.000 Mitarbeiter
Verwendete die Software für: 6-12 Monate
Ok Compensation Solution
Kommentare: It is just ok. There are a million payroll/compensation solutions and this is about the middle of the road. If I had been in position when this was selected, I would have advocated for a different solution.
Vorteile:
I really like the merit increase planning tool. That definitely is a time saver and helps to streamline our process flow. The projections tools are helpful as well, especially in budget crunch times.
Nachteile:
It is advertised with "robust" data analysis tools. I certainly wouldn't consider this solution as "robust." It's just ok.
Antwort von HR Performance Solutions
vor 4 Jahren
Hi there, Thank you for taking the time to provide us feedback. We are so glad to hear that the merit increase planning and projection tools have been able to streamline your process flows. We understand how busy HR professionals are and the hope is to make these needed processes as efficient as possible. We would love to find out more about your data analysis needs and how we can make using Compease a better experience for you and your organization. Will you please reach out to us and tell us how we can connect with you? All the best, The Compease Family.
Emily
Account Director in UK
Verifizierter Nutzer auf LinkedIn
Marketing & Werbung, 5.001-10.000 Mitarbeiter
Verwendete die Software für: Mehr als 1 Jahr
A Great and Excellent Solution for Compensation
Kommentare: It is allowing users to model out multiple possibilities of merit automatically on the basis of compa-ratio, performance and range penetration. It helps in demonstrating the financial impact on a budget without giving any impact on existing structures of pay. Its dashboard helps in the communication system of overview, merit allocation, the performance of company and job classification. Its reporting capability helps in providing information that is required in making decisions. It is providing easy navigation and amazing customer support.
Vorteile:
It is a cloud-based solution for salary administration which is being used by all sizes of businesses such as manufacturing and retailing industries. This solution is allowing HR teams in facilitating the execution, analysis and designs regarding strategies of salary administration by balancing the external competitiveness of the market and internal equity form data of salary. It helps in evaluating positions by using multiple factors. It helps in assigning grades within a structure of salary.
Nachteile:
It should provide more control and options for reporting feature for more satisfactory results. It should provide features for directly assessing the results of surveys. It should be more robust for the analysis of data. Its slider bar will not work properly while assessing positions.
Julie
Director of Human Resources in USA
Personalwesen, 501-1.000 Mitarbeiter
Verwendete die Software für: Mehr als 2 Jahre
We have been using the Compease software since 2008 and are very pleased with the results.
Kommentare: The Compease system allowed us to evaluate our staff positions using a consistent approach and methodology rather than the home-grown system we were using. Due to the consistency of this product, for the first time we felt confident in posting the staff salary grades and salary schedules for access by our employees.
Vorteile:
The ease of use by both our supervisors and the HR staff, as well as the consistency it brings to the evaluation of our staff positions. We also like that the software is now Cloud-based rather than PC-based allowing you to access the system from anywhere.
Nachteile:
In the Job Master section, sometimes the slider bar which allows you to quickly access positions on the list doesn't show up.