Was ist ServiceMax?
Am besten geeignet für Unternehmen mit über 50 Technikern, ServiceMax ist die führende Management-Lösung für den Außendienst in dieser neuen Ära der Mobilität und Konnektivität. Wir optimieren End-to-End-Service-Operationen, einschließlich: Personaloptimierung, fortschrittliche Planung und Versand, Teillogistik, Inventar und Depot-Reparatur, installierte Basis-Ansprüche und soziale Zusammenarbeit, um sicherzustellen, dass unsere Kunden mit mehr als 100 Technikern, wie Dupont, Elekta, und McKinley Equipment, einen einwandfreien Außendienst bieten.
Wer verwendet ServiceMax?
ServiceMax hat mehr als 400 Kunden weltweit, in mehr als 15 verschiedenen Branchen. Unternehmen aller Größen nutzen ServiceMax, um perfekten Außendienst zu bieten, den Umsatz und das Wachstum zu erhöhen und Kunden glücklich zu machen.
Wo kann ServiceMax bereitgestellt werden?
Cloud, SaaS, webbasiert, Windows (Desktop), Android (mobil), iPhone (mobil), iPad (mobil)
Über den Anbieter
ServiceMax
Ansässig in Pleasanton, USA
2007 gegründet
Telefon-Support
24/7 Live-Support
Chat
Erhältlich in diesen Ländern
Australien, Deutschland, Kanada, Vereinigte Staaten, Vereinigtes Königreich
Über den Anbieter
ServiceMax
Ansässig in Pleasanton, USA
2007 gegründet
Telefon-Support
24/7 Live-Support
Chat
Erhältlich in diesen Ländern
Australien, Deutschland, Kanada, Vereinigte Staaten, Vereinigtes Königreich
ServiceMax – Videos und Bilder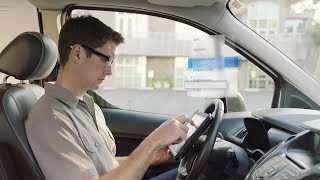 Kosten ähnlicher Produkte wie ServiceMax vergleichen
ServiceMax Funktionen
Abrechnung & Rechnungsstellung
Alarmfunktion / Benachrichtigungen
Angebote / Schätzungen
Arbeitsauftragserstellung
Arbeitsauftragsverwaltung
Auftragnehmer-Management
Automatisierte Terminplanung
Bestätigung / Erinnerungen
Budgetierung/Prognosen
Elektronische Unterschrift
Fähigkeiten-Nachverfolgung
Inventarverwaltung
Job-Management
Kalenderverwaltung
Kontakt-Datenbank
Kundendatenbank
Kundendienst-Historie
Mehrere Standorte
Mitarbeitereinsatzplanung
Mobiler Zugriff
Online-Buchung
Online-Zeiterfassung
Routing
Self-Service Portal
Techniker-Management
Terminplanung
Versandmanagement
Vorbeugende Wartung
Wiederkehrende Termine
Zahlungseinzug im Außendienst
Alternativen für ServiceMax
Bewertungen über ServiceMax
Jill M.
Salesforce Businesses Analyst II in USA
Verifizierter Nutzer auf LinkedIn
Biotechnologie, 501-1.000 Mitarbeiter
Verwendete die Software für: Mehr als 2 Jahre
Perfect for our Field Service Engineers
Vorteile:
So powerful for our Field Service Engineers. Tons of flexibility and they utilize the app all the time.
Nachteile:
If you do not elect to purchase the premium support level package, you get the standard M-F 8-5 pm support. Poses challenges frequently. Be prepared to perform upgrades very routinely. You will fall out of the support window if you are not within a certain number of versions of the current.
Casey P.
Technical Manager / Software Quality in USA
Medizinische Geräte, 501-1.000 Mitarbeiter
Verwendete die Software für: Mehr als 2 Jahre
ServiceMax Review
Kommentare: I think ServiceMax was a good choice for us. ServiceMax has by far one of the best customer support systems I have had the pleasure of dealing with. Everyone at ServiceMax seems to be extremely knowledgeable and always happy to help or find the right person to help. Recently we had the need for tracking specific tools used by our Technicians. These Tools require calibration on a specific intervals and using a tool outside of its calibration expiration is a a regulatory concern. Before, this tracking was done manually via a spreadsheet and audits on this process were poor. I was able to build custom objects in Salesforce and then leverage ServiceMax to create the functionality that allows our Service Center to easily manage the Tool Calibration process and improve regulatory compliance. This included automatic notifications when tools were due for calibration, when tools ship to and from our Service Center and the ability for Technicians to view, receive and ship Service tools from the ServiceMax mobile application.
Vorteile:
Overall the software does what its intended to do. It allows our Field Service Technicians better visibility to their workload and a one stop shop for completing service reports, ordering spare parts, visibility for upcoming preventive maintenance visits, a heads up on instrument technical updates, etc. It also provides dispatchers and Service Managers with the information necessary to realign jobs and stay on top of the day to day. From a support standpoint, I find the system is fairly easy to learn and setup. There is a learning curve to getting started but the documentation is great and the SM community is fantastic.
Nachteile:
ServiceMax configuration needs some type of versioning or configuration tracking. It also needs an audit trail of who changed what and when. May times I go behind someone and have issues to find out what they may have changed inside of an SFM. The Preventive Maintenance plans and triggering PM Work Orders process seems like it could be simplified a bit. There seems to be a lot going on and it makes the overall process a little complicated.
Frankie A.
O&M Regional Manager in USA
201-500 Mitarbeiter
Verwendete die Software für: 6-12 Monate
Service Max add on for Salesforce seems to be a Lambrghini, but it takes a multitude of engineers.
Kommentare: Exercise the brain cells and learn a another programming platform.
Vorteile:
It has a plethora of useful gadgets and toys and seems to be a cradle to grave solution once you have the programmers behind you to help.
Nachteile:
Difficult to program, Although it keeps all service tickets, There is no real way to see all the files that are attached to the Work Orders. As a maintenance department, legacy data easily accessible is what is needed for techs when they roll onto a job and equipment.
Greg B.
Salesforce Owner in UK
5.001-10.000 Mitarbeiter
Verwendete die Software für: Mehr als 2 Jahre
Quelle: SoftwareAdvice
Ran the service business quite nicely
Kommentare: All in all its a good product. But when it comes to trying to back out or remove the package from Salesforce it's not a straight forward one click uninstall.
Vorteile:
Although a little time consuming, once the set up is complete. The 'SFM' driven process flow means the users will be able to complete the required information not just in a service flow, but any that the business requires. Worked very well with some employees who were forgetting certain entry points or attempting to skip points in the process.
Nachteile:
The only real negative point to Servicemax is the resource hunger. The package when installed in Salesforce seems to take up a large amount t of space, and the custom code delivered in our implementation (by Servicemax or their trusted partners) was not the best commented so it was difficult for a programming novice to amend for code coverage purposes.
Lori W.
Service Coordinator in USA
51-200 Mitarbeiter
Verwendete die Software für: Mehr als 2 Jahre
Very user friendly and the options for data management is good
Kommentare: Much more efficient service data entry and therefore quicker invoicing to the customer. Better access to reporting and real time updating.
Vorteile:
I have always been happy with the great support, they are quick to respond back and always get all issues resolved in a timely manner and are patient when you are not sure what they are wanting you to do. I also like the how efficient it is to enter work orders and make adjustments to them.
Nachteile:
The report designing has been challenging and difficult to get the info I want. When I create a report there are a lot of options to create for however the items available under those options are limited.