Was ist Wdesk?
Workiva bietet Wdesk, eine führende Enterprise-Cloud-Plattform für Datenzusammenarbeit, Berichterstellung und Compliance, die von Tausenden von Unternehmen weltweit eingesetzt wird, darunter über 70 Prozent der 500 größten US-amerikanischen Unternehmen (nach Umsatz). Unternehmen aller Größen, Landes- und Bundesregierungen sowie Bildungseinrichtungen nutzen Wdesk, um Risiken zu minimieren, die Produktivität zu steigern und Vertrauen in ihre datenbasierten Entscheidungen zu gewinnen. Weitere Informationen zu Workiva (NYSE: WK) findest du unter workiva.com.
Wer verwendet Wdesk?
Nicht vom Anbieter bereitgestellt
Wo kann Wdesk bereitgestellt werden?
Cloud, SaaS, webbasiert
Über den Anbieter
Workiva
2008 gegründet
Telefon-Support
24/7 Live-Support
Chat
Erhältlich in diesen Ländern
Vereinigte Staaten
Über den Anbieter
Workiva
2008 gegründet
Telefon-Support
24/7 Live-Support
Chat
Erhältlich in diesen Ländern
Vereinigte Staaten
Wdesk – Videos und Bilder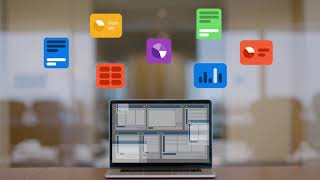 Kosten ähnlicher Produkte wie Wdesk vergleichen
Wdesk Funktionen
Ad-hoc-Berichterstattung
Anpassbares Dashboard
Archivierung & Aufbewahrung
Audit Trail
Auditplanung
Aufgabenmanagement
Budgetierung/Prognosen
Compliance Management
Compliance-Verfolgung
Dashboard
Daten-Import / -Export
Datenvisualisierung
Drag-and-Drop
Einkommen & Bilanz
Finanzberichterstattung
Finanzielles Konsolidierungs- und Abschlussmanagement
Formularverwaltung
Framework-Management
Gewinn-und Verlustrechnung
Hauptbuch
Konsolidierung / Roll-Up (Reporting)
Kontrollprüfung
Multichannel-Datenerfassung
Prozess-/Workflow-Automatisierung
Risikobewertung
Risikomanagement
Suchen / filtern
Verarbeitung von Journaleinträgen
Versionskontrolle
Wirtschaftsprüfung-Management
Sarah
Software Engineer in USA
Verifizierter Nutzer auf LinkedIn
Informationsdienst, 10.000+ Mitarbeiter
Verwendete die Software für: Mehr als 1 Jahr
Excellent reporting and compliance solution
Kommentare: This application is surely recommended to those who have daily tasks and also great workload to handle.
Vorteile:
I like the interface of the product because it's quite unique and it helps me to build task list and also too much my data into various sections according to my need. Moreover, it has some task management functionalities that help me to build task list from the required data and documentation I always prefer this application because it's helpful and also kind of my type.
Nachteile:
It helps number of people to work in the form of a group with the good collaboration skills. It is giving the best services and let us face anything wrong.
Verifizierter Rezensent
Admin Asst to CEO, CFO & General Counsel in USA
Verifizierter Nutzer auf LinkedIn
Immobilien, 51-200 Mitarbeiter
Verwendete die Software für: Mehr als 2 Jahre
I have used this software for SEC reporting for seven years and highly recommend it.
Vorteile:
What I like the most about wDesk is that it is user friendly and makes SEC reporting a breeze, without having to deal with EDGARizing. Creating a document is as easy as using a Microsoft Word, if not easier. I have started to use wDesk for regular Word processing and not just SEC reporting. The table creation and data linking is also very easy to use. Their Help section has very easy and clear instructions on how to do everything and if you need additional help, their Customer Service is always answered by an actual person in the States without any wait time.
Nachteile:
Around due dates for Form 10-Q and 10-K filings, the website does run a little slow. This is not a big issue, but I always try do my filings earlier in the case that there are any website issuers. For example, if possible, instead of filing a Form 10-Q at 4:25p, I will begin filing at 4:10p just in case. Usually the delay is not longer than a few seconds, or a minute or two tops, but with the increase in usage of wDesk you want to make sure that your filing is processed and accepted by the SEC on time.
Finanzdienstleistungen, 10.000+ Mitarbeiter
Verwendete die Software für: 1-5 Monate
Quelle: SoftwareAdvice
Save Your Money
Kommentare: Horrific
Vorteile:
Nothing. It makes obtaining reasonable assurance more difficult than it needs to be.
Nachteile:
This software is terribly painful to use as it is not intuitive. Testing of controls is extremely cumbersome as WDesk and Microsoft Office programs are not compatible. For example, the print area of an Excel file must be made before uploading into WDesk. If this is not done, a 5 tab Excel file will become a 40 page file in WDesk. Also, you cannot see the formulas in Excel in WDesk. It is very difficult to obtain any kind of assurance if you cannot check the accuracy of the supporting documentation you are being provided by the business. I would highly suggest that Workiva contract with a public accounting firm to get an idea of what is required in order to be compliant Sarbanes-Oxley, how external and internal auditors perform their test of controls, review workpapers and so-forth. Another issue is the lack of a drag-and-drop feature. In order to put the supporting documentation to the appropriate control, documents must be added one at a time. The business cannot perform a mass upload and then drag and drop the supporting documentation to the applicable sample request. This wastes a massive amount of time for the tester and the business. At my previous position, the internal auditors and the business used SharePoint for providing documentation and for testing, and it worked perfectly. I do not have experience with Blackline, but my colleagues say it is a much better program than WDesk.
Kathy
External Reporting Analyst in USA
Verwendete die Software für: Mehr als 2 Jahre
Wdesk user review
Kommentare: I have used Wdesk for almost 3 years and love the product and the customer service. The old process my company used was a Word document with Excel tables that was very cumbersome to turn over each quarter. Additionally, it was very difficult to maintain data integrity when one number was used in multiple locations.

With Wdesk, flipping a document is a simple process. I update the date page information, and every date in our document is updated. The linking feature in Wdesk has eliminated our concerns about data integrity when one number is used in multiple locations, and when a table is used in both the footnote and in the MD&A sections. The customer service has been incredible since the first meeting with them. During the initial set-up process they were always available to help both over the phone and using a Webex meeting. At this point, I dont have many questions, but my customer service manager contacts me every quarter to see how things are going and she completes an Edgar review of every 10-Q and 10-K before I file! The professional services manager that handles our XBRL is also very attentive. We always have a meeting at the beginning of the quarter and one towards the end. You always know that they are there to help you! Every year they have a TEC (The Exchange Community) conference. This in an incredible opportunity to learn about new products and to speak with Wdesk developers about what changes would help your company. Many of the new products and updates come from customer suggestions! They also have training classes during the conference to help you build skills required for various types SEC reporting. I attended one TEC conference and took advantage of their XBRL classes.
Vorteile:
Very easy to use. Produces quality documents. Excellent customer service.
Joan
Senior Manager of Financial Reporting in USA
Biotechnologie, 51-200 Mitarbeiter
Verwendete die Software für: Mehr als 2 Jahre
Workiva Financial Reporting SEC Filing software
Kommentare: We have used the Form 10-K, 10-Q, Def 14 A Proxy and Section 16 filing, Form 3 and 4 software for over a year. I want to hug it every day. It is cloud based and easy to learn as it acts and feels like Excel and Word but organizes everything in one place. I want to hug it every day.
Vorteile:
Cloud based, easy to learn, I was able to get certified in 2016 after their Annual Conference, lots of sharing through the blogs, Easy to follow help instructions on areas you only use periodically, Customer Success Manager is awesome and responds quickly.
Nachteile:
None that I can think of.