Das könnte dich auch interessieren:
Was ist COMPOSE?
COMPOSE ist eine spezialisierte Vergütungsmanagement-Softwarelösung, die die Verwaltung komplexer variabler Zahlungsprogramme vereinfacht, einschließlich Merit- und Bonuszahlungen sowie kurz- und langfristige Anreize. COMPOSE ist keine modulare HR-Software-Suite wie andere traditionelle Human-Capital-Management-Lösungen. Die Lösung lässt sich problemlos in bestehende ERP-, HRIS-, Finanz- und Human-Capital-Management-Lösungen integrieren, sodass du deine Investitionen in bestehende Prozesse und Systeme nutzen kannst.
Wer verwendet COMPOSE?
Deine Vergütungspläne sind einzigartig, dynamisch, komplex und herausfordernd. Du hast keinen Echtzeitzugriff auf Vergütungsdaten für die Verwaltung und Prüfung und kannst deine Vergütungsanforderungen nicht erfüllen.
COMPOSE – Details
Decusoft
2002 gegründet
COMPOSE – Videos und Bilder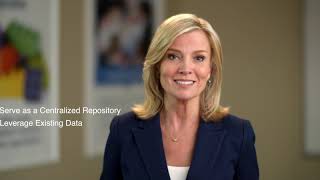 ▶︎
COMPOSE – Details
Decusoft
2002 gegründet
Kosten ähnlicher Produkte wie COMPOSE vergleichen
Startpreis
Nicht verfügbar
Nicht verfügbar
Nicht verfügbar
4,00 $/Monat
COMPOSE – Bereitstellung und Support
Kundenbetreuung
E-Mail/Helpdesk
Telefon-Support
24/7 Live-Support
Chat
Einsatz
Cloud, SaaS, webbasiert
Mac (Desktop)
Windows (Desktop)
Training
Persönlich
Live Online
Webinare
Dokumentation
Funktionen von COMPOSE
API
Aktivitäts-Dashboard
Alarmfunktion / Benachrichtigungen
Anpassbare Berichte
Anpassbare Vorlagen
Audit Trail
Aussagen zu Entschädigungen
Berichterstattung / Analyse
Berichterstattung und Statistik
Bonus-Management
Bonus-Management
Budgetmanagement
Compliance Management
Daten-Import / -Export
Dokumentenmanagement
Dokumentenspeicher
Drittanbieter-Integration
Echtzeit-Analytik
Echtzeit-Berichterstattung
Echtzeit-Daten
Entschädigungsplan-Modellierung
Erinnerungen
Gehaltshistorie
Gehaltsplanung
Kontrolle des Genehmigungsprozesses
Leistungsbeurteilung
Leistungsmanagement
Lohn- und Gehaltslisten-Management
Marktdatenanalyse
Mehrere Währungen
Mitarbeiter-Bonusprogramme
Mitarbeiter-Datenbank
Mitarbeiter-Onboarding
Mitarbeiter-Self-Service
Mitarbeitermanagement
Mitarbeiterportal
Mitarbeiterprofile
Nachfolgeplanung
Organigramme
Personalbeschaffungs-Management
Personalmanagement
Provisionsmanagement
Rollen-basierte Genehmigung
Self-Service Portal
Verdienst-/Bonus-Management
Verfolgen der Teilnahme
Verwaltung von Unterstützungsleistungen
Wirtschaftsprüfung-Management
Workflow-Management
Zielsetzung / Nachverfolgung
Siehe die vollständige Kompensationsmanagement Software Liste
Roseann L.
Director Total Rewards in USA
Verifizierter Nutzer auf LinkedIn
Transport/Güterfrachtverkehr/Schienenverkehr, 10.000+ Mitarbeiter
Verwendete die Software für: Mehr als 2 Jahre
Compose
Kommentare: Compose gave the company the ability to handle very complex incentive plans that integrated with our HRIS system. The product functionality is exceptional and the customer service and client relationship for salary planning, incentive planning and stock planning is the best that I have found. The software is customizable for each company and you are not forced with a standard out of the box tool. The integration team is well versed in compensation and are beyond helpful at any hour of the day during our planning season.
Vorteile:
It was very important to find a system that could handle our complex incentive plans as well as our annual salary planning and stock planning programs
Nachteile:
Would have liked more expansive ad hoc reporting.
Sheldon B.
Project Manager in Kanada
Finanzdienstleistungen, 5.001-10.000 Mitarbeiter
Verwendete die Software für: 6-12 Monate
Franklin Templeton - Sales Implementation
Kommentare: Great management and implementation team to work with. Very reasonable and very flexible to accommodate our needs. We would recommend Decusoft.
Vorteile:
Our Global Total Rewards Team had decided on Decusoft COMPOSE as a replacement platform for PayReview. This made the choice clear for the Global Sales Team to work with Decusoft on the Global Sales Compensation Product Replacement. The ease setup and implementation along with data sharing among the two applications were key features.
Nachteile:
Some of the features with Decusoft COMPOSE needed to be built out to fit the Global Sales Compensation business needs. Although - these features were not part of the core product offering - they were built out in a timely manner and to specification.
Michael M.
Sr. HR Analyst in USA
Finanzdienstleistungen, 201-500 Mitarbeiter
Verwendete die Software für: Mehr als 2 Jahre
Great Service Team!
Vorteile:
The service team is very flexible in accommodating our firm's unique compensation structure within the system. We've been able to track and report on a number of different types of compensation elements with various payment rules.
Nachteile:
We've found it a bit difficult to navigate the security setup, though the service team has done a great job in getting us set up.
Judy F.
Consultant in USA
Sicherheit & Untersuchungen, 10.000+ Mitarbeiter
Verwendete die Software für: Mehr als 1 Jahr
Even better than building your own
Kommentare: I've implemented both home-grown systems and off-the-shelf compensation planners in three Fortune 500 companies. Compose was the best software and the best support team I've encountered. From a functionality perspective, there was no request I made that Compose could not accommodate. In many ways, implementing Compose was like building an in-house custom system except that the team working on it had years of experience doing so and it cost significantly less. We launched Compose to managers two months after our first design meeting with all of our requirements addressed -- something that could never have happened with an in-house build. Once we went live, the support we received was outstanding. When we had a problem, we could simply call our implementers and fixes/changes were made within hours. Knowing that we would be able to handle it if something went wrong made the planning process much less stressful for the Compensation team. This level of support is not something I've found with any other vendor before Compose or since.
Vorteile:
As a complex, global company, we had requirements for our compensation planner that other systems just could not meet. Compose was able to meet all of them -- any calculation, any bonus plan design, any business rule.
Nachteile:
We implemented an older version of Compose which looked a lot like an Excel spreadsheet. The look and feel of Compose has since been updated and is much more modern now.
Dan P.
Sr. Comp Analyst in USA
Restaurants, 10.000+ Mitarbeiter
Verwendete die Software für: Mehr als 1 Jahr
Compose has been a great partner to work with
Kommentare: The systems ability to conform to the bonus plans designed by each of our brands was very helpful. The conversion team was great to work with. They jumped in and learned our system and then worked to determine the best way to implement our process into their software. It is very adaptable and has the ability to calculate bonuses several different ways. Each of our brands are able to be open and creative with the ways they want to incentivize their employees. This has been a productive partnership that I hope will continue.
Vorteile:
The system is configurable and has been able to accommodate any challenges we have brought to Compose. Our support team has been great to work with, very responsive, patient and willing to offer suggestions when we not sure the best way to handle something.
Nachteile:
Like all new software, there is a learning curve and along the way we have suggested some improvements based on the way our data is sent over and how we need to use it. The support team has been willing to listen to us and implement any changes they can.