Was ist PROCession?
PROCession delivers even greater flexibility, creativity and streamlined productivity to the funeral home.
Wer verwendet PROCession?
Designed for funeral homes, it helps manage virtual pictures/videos, visitation rooms, task schedules, ePayments, invoice generation, staff scheduling, eSignatures, and more.
Wo kann PROCession bereitgestellt werden?
Cloud, SaaS, webbasiert, Windows (Desktop), Android (mobil), iPhone (mobil), iPad (mobil)
Über den Anbieter
SRS Computing
1999 gegründet
Chat
Erhältlich in diesen Ländern
Vereinigte Staaten
Über den Anbieter
SRS Computing
1999 gegründet
Chat
Erhältlich in diesen Ländern
Vereinigte Staaten
PROCession – Videos und Bilder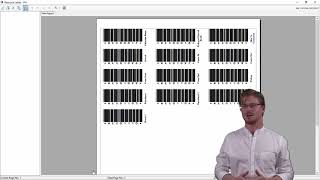 Kosten ähnlicher Produkte wie PROCession vergleichen
PROCession Funktionen
Finanzberichterstattung
Merchandising
Verwaltung von vorab-Notwendigkeiten
Alternativen für PROCession
Bewertungen über PROCession
, 2-10 Mitarbeiter
Verwendete die Software für: Mehr als 2 Jahre
We have been more than satisfied
Kommentare: Feldman Mortuary, Inc. has been a client of SRS for years now. We made the switch from another industry software company because SRS just seemed to be steps ahead of other companies with their product. The newest version is easy to navigate, easy to learn, works seamlessly, and is aesthetically appealing. We have worked with SRS on customization here or there and they have been reasonably priced and timely with our requests. While the software is great, the technical support is even better. We are able to reach a technician immediately and the issue is resolved with minutes. But not only are the technicians available immediately, so is our sales representative. You may wonder why that is important, may even question if SRS is always tying to sell something. Actually, to the contrary. They never try to sell, but rather, try to solve. Whenever I have a big picture question to run my business more efficient, I always call my rep for her insight, thoughts, and knowledge. Sometimes she can solve my concern with a product of theirs but more often she simply helps me evaluate the issue one step at a time which leads me to a better understanding and not a sale for her! SRS is professional, down-to-earth, real people firm. From the technicians to the sales people, they not only know their product inside and out, but they talk to you at your level. As the title of the review states: We have been more than satisfied with SRS and their software. You cannot go wrong calling this company.
Vorteile:
Easy to navigate, easy to learn, time efficient, cutting edge, has all the features we need, aesthetically appealing
Nachteile:
Cannot say I have a complaint of any sort.
Antwort von SRS Computing
vor 5 Jahren
Jim, we tremendously appreciate this! We're so thrilled you're loving the system!
Einzel- & Familiendienstleistungen, 11-50 Mitarbeiter
Verwendete die Software für: Mehr als 2 Jahre
A Step Above
Kommentare: I have been a funeral director for 40 years and for the last 25 years have been using various software programs to keep our firm running smoothly. As we grew the other companies were not able to accommodate our needs to offer more advanced service options. Since joining SRS they are always thinking ahead with innovations that are making our lives easier.
Vorteile:
Very easy to use. They seem to listen to my request for various upgrades.
Nachteile:
Would like to be able to integrate from my website directly into SRS.
Antwort von SRS Computing
vor 5 Jahren
Don't worry Larry, we're working on the import for you! Thank you so much for your kind words!
Verifizierter Rezensent
Executive Assistant in USA
Verifizierter Nutzer auf LinkedIn
Verbraucherdienste, 11-50 Mitarbeiter
Verwendete die Software für: 1-5 Monate
Procession leaves a bit to be desired
Vorteile:
The interface is fairly simply and it does feature the input of most information required for cemetery management software. It is also not too expensive.
Nachteile:
Controls and input are not intuitive. Reporting is difficult and rarely actually yields the information you were trying to produce. Also, customer service is rather lacking and the cloud installation is time consuming.
Jonathan
Director of Strategy in USA
Gesundheit, Wellness & Fitness, 51-200 Mitarbeiter
Verwendete die Software für: Mehr als 2 Jahre
SRS has been excellent.
Vorteile:
The software is versatile and the SRS Team is always available and willing to help.
Nachteile:
The software can be a bit clunky on the backend. However, once dialed in, it is an excellent user experience for day-to-day use of our funeral directors.
Allison
Office Manager in USA
Verwendete die Software für: Nicht angeboten
Excellent Service with SRS
Kommentare: We are a new client with SRS Computing. We have been blown away by their systems and their customer service. Everything we've requested has been made possible, and done with so much ease on our end. SRS answers all questions, takes care of all concerns, and makes the transition to their system flawless. We are met with excellent customer service any time we call in with questions or concerns, and have been impressed with their quick response. We are looking forward to many years of a great working relationship.
Antwort von SRS Computing
vor 6 Jahren
Allison, thank you for taking the time to submit this review. We are thrilled to have you as a client and look forward to our partnership! Kimberly Simons