Was ist Humanity?
Humanity ist eine cloudbasierte Plattform für die Mitarbeitereinsatzplanung, die die Erstellung von Zeitplänen um bis zu 80 Prozent beschleunigt.
Wer verwendet Humanity?
Humanity deckt die Planungsanforderungen von KMUs und großen Unternehmen aus allen Branchen (Einzelhandel, Gastronomie, Gesundheitswesen, Gastgewerbe, usw.) ab.
Wo kann Humanity bereitgestellt werden?
Cloud, SaaS, webbasiert, Android (mobil), iPhone (mobil), iPad (mobil)
Über den Anbieter
TCP
Ansässig in San Angelo, USA
1988 gegründet
Telefon-Support
24/7 Live-Support
Chat
Über den Anbieter
TCP
Ansässig in San Angelo, USA
1988 gegründet
Telefon-Support
24/7 Live-Support
Chat
Humanity – Videos und Bilder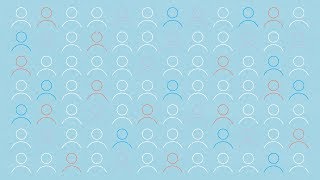 Kosten ähnlicher Produkte wie Humanity vergleichen
Humanity Funktionen
Alarmfunktion / Benachrichtigungen
Aufgabenmanagement
Ausfallzeit-Management
Automatisierte Terminplanung
Bedarfsplanung
Berichterstattung / Analyse
Berichterstattung und Statistik
Budgetierung/Prognosen
Compliance-Verfolgung
Echtzeit-Planung
Erinnerungen
Fähigkeiten-Nachverfolgung
Krankheitsausfall-Nachverfolgung
Mitarbeiter-Datenbank
Mitarbeitereinsatzplanung
Mitarbeiterprofile
Mobiler Zugriff
Online-Zeiterfassung
Schichttausch
Terminplanung
Timesheet Management
Urlaubsverwaltung
Verfügbarkeit-Management
Zeit & Anwesenheit
Alternativen für Humanity
Bewertungen über Humanity
Michael
Employee Experience Director
Verifizierter Nutzer auf LinkedIn
Finanzdienstleistungen, 51-200 Mitarbeiter
Verwendete die Software für: Mehr als 1 Jahr
Scheduling made easy!
Untertitel auf Deutsch sind im Videoplayer verfügbar
Malecia
Music Editor, Contractor, Brand Ambassador in USA
Verifizierter Nutzer auf LinkedIn
Unterhaltung, Selbstständig
Verwendete die Software für: Mehr als 2 Jahre
Need Help Scheduling?
Kommentare: I've used Humanity with Lyft and my current temp job and so far so good.
Vorteile:
I love how easy this software is to use and how I can access everything that I need to whether that be my schedule, message board or managers.
Nachteile:
There's nothing that I don't like about this software. I do wish though that at the end of each work week that it would tally up your hours worked for you.
Antwort von Humanity (Shiftplanning)
vor 4 Jahren
Hi, Malecia, Thank you for the review, we're glad you're having such a great experience! Let us make it even better - you can view your hours in the Time Sheet report (see more here: https://helpdesk.humanity.com/articles/knowledge/Time-Sheet-Report), but only if your employer has enabled the employees to view reports in the app itself. This option is available in Advanced settings in the Account tab. If you happen to need any assistance, please feel free to contact us via 24/7 Live Chat on the website or in the app.
Alden
General Manager in USA
Essen & Trinken, 11-50 Mitarbeiter
Verwendete die Software für: Mehr als 1 Jahr
In Betracht gezogene Alternativen:
Overall Good Product
Kommentare: I would recommend to a friend
Vorteile:
It was very easy to begin and get started quickly.
Nachteile:
Some of the break features and managing employee shift trades was not so smooth.
Jeff
Systems/Network Analyst 2 in USA
Krankenhausversorgung & Gesundheitswesen, 10.000+ Mitarbeiter
Verwendete die Software für: Mehr als 2 Jahre
Works good - has a few issues which I have reported on several occasions but would require updates.
Kommentare: Providers can see all of their schedules in one place - I do over a hundred. They can sync with some third party calendar programs and check on their smartphones.
The software is not geared toward the healthcare industry, however. MD's work more than 1 position at a time. These should not conflict. Yet conflicts should show if they're mistakenly scheduled for a clinic at another location or for a meeting when they need to be in the clinic. This is a problem.
Vorteile:
I have the flexibility to set the software up the way I need to for efficient scheduling. My schedules are complex and I am able to create 'workarounds' to better utilize the software.
Nachteile:
I have a few issues: I have many providers (employees) that work more that 1 position simultaneously. It would be wonderful if you could selectively check or uncheck a box for each position to determine whether the position will show if it conflicts with another position. (But not globally turn off the conflicting feature for all conflicts). If an employee covers 2 positions simultaneously, it shows as a conflict. It would be nice if there was a `work around for this. If you could select/deselect a box to designate whether you want a position to show a conflict, this would be great. That way, some positions that are covered by an employee working another position would not show as a conflict every time. For example, There are a few positions that staff are assigned to that they do in addition to their main assigned position - e.g. someone working MCH Attending will also cover the OB Dept. This is done on a rotation/alternating basis but changes often. Whenever a provider is working MCH Attending and also covering OB Backup, I have to adjust the time of the OB coverage so that a conflict does not show up. If I didn't, I would have twenty or more conflicts each month and, as you know, once you get in the habit of ignoring conflicts, you then ignore the one that is a `real conflict and a problem results. The conflict feature is great, yet is sometimes a pain because I have to create 'workarounds' which are less than desirable.
Michael
Employee Experience Director in USA
Finanzdienstleistungen, 51-200 Mitarbeiter
Verwendete die Software für: Mehr als 1 Jahr
Scheduling made easy!
Kommentare: After the initial set-up and testing, it has become second nature for our team. It's easy to track time off and locations. It's intuitive as far as how to move shifts, fill shifts, and create repeating schedules.
Vorteile:
By far this is the easiest scheduling software I've had the pleasure of using. Creating repeating schedules is a breeze and making adjustments on the fly is a no-brainer. It just works. And it works well!
Nachteile:
Each user case will be unique, and ensuring we were capturing time off and sick days in a uniform way were a challenge first. Once you figure out the rules for breaks, it becomes much easier.
Joseph
Manager in USA
Verifizierter Nutzer auf LinkedIn
Maritime Wirtschaft, 11-50 Mitarbeiter
Verwendete die Software für: Mehr als 2 Jahre
Employee Scheduling Software For Cloud Based
Kommentare: Overall it does the minimum we need it to as far as recording our employees time clock but the setup is too difficult for our admins and can provide misleading information.
Vorteile:
Clean layout and organized GUI, Cloud based time clock. You can view your work schedule and request time off and view in real-time who is clocked in or running late. Cool that it reminds you of employees birthdays to bring in the cake and ice cream
Nachteile:
Some settings are displaying incorrect info. From what I understand it doesn't record accrue sick leave and paid vacation is saying 50 hours. It maybe a setting the Admin missed but as a user I'm provided false info. Also, this could be our mistake but lunch breaks doesn't work properly, we manually clock out and in, but we need to be in accordance to the state law of minimum 30 minutes.