Was ist Sirvoy?
Sirvoy bietet eine Reihe von Immobilien-Management-Tools, die ein Property-Management-System, Reservierungsformular und integrierte Channel-Manager enthalten. Es ist mächtig, Feature-Full-System ist unglaublich einfach zu benutzen und bietet Hoteliers die Flexibilität, die Software individuell auf ihre Bedürfnisse anzupassen. Die Einfachheit von Sirvoy bedeutet, dass der Setup mühelos ist und der Kundenservice für die laufende Schulung und Support 24/7 erreichbar ist.
Wer verwendet Sirvoy?
Sirvoy ist ein hochgradig anpassbares Property-Management-System und ein Channel-Manager, entwickelt, um allen Beherbergungsbetrieben gerecht zu werden. Benutzerfreundliche und funktionsreiche Software für einen überraschend kleinen Preis.
Wo kann Sirvoy bereitgestellt werden?
Cloud, SaaS, webbasiert, Android (mobil), iPhone (mobil), iPad (mobil)
Über den Anbieter
Sirvoy
Ansässig in Dublin 4, Irland
2008 gegründet
Telefon-Support
24/7 Live-Support
Chat
Sirvoy Kosten
Startpreis:
9,00 €/Monat
Ja, kostenloser Test verfügbar
Keine Gratisversion
Sirvoy bietet keine Gratisversion, aber eine kostenlose Testversion. Die kostenpflichtige Version von Sirvoy ist ab 9,00 €/Monat verfügbar.
Preismodelle
Kostenlose Testversion
Über den Anbieter
Sirvoy
Ansässig in Dublin 4, Irland
2008 gegründet
Telefon-Support
24/7 Live-Support
Chat
Sirvoy – Videos und Bilder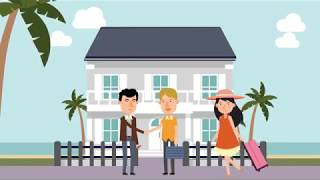 Sirvoy Funktionen
Abrechnung & Rechnungsstellung
Angebotsmanagement
Berichterstattung und Statistik
CRM
Dynamische Preise
Front Desk Management
GDS-/OTA-Integration
Gasterlebnis-Management
Haushaltungsmanagement
Instandhaltungsmanagement
Kanal-Analytik
Mitarbeitermanagement
Multichannel-Synchronisation
Online-Buchung
Raten-Management
Raum-Inventar
Reservierung-Management
Verkaufspunkt POS
Zahlungsabwicklung
Roy
Small Business Owner in Belize
Verifizierter Nutzer auf LinkedIn
Gastgewerbe, 2-10 Mitarbeiter
Verwendete die Software für: Mehr als 2 Jahre
best customer service ever.
Kommentare: Sirvoy is integral to my business. I could not run my hostel without them.
And, as I mentioned above, their customer support is second to none. They have resolved every issue I've had quickly, with the utmost kindness and professionalism.
Vorteile:
easy to use, intuitive. And when I have a problem or a question, the customer service is the best I've ever had.
Nachteile:
I really can't think of anything that I have an issue with.
In Betracht gezogene Alternativen: Cloudbeds
Antwort von Sirvoy
vor 7 Monaten
Hi Roy. All feedback is valuable to us at Sirvoy, but we do love to hear happy, satisfied comments such as yours; thanks for taking the time to let us know how well you're getting on. Delighted to hear it! Regards, Adele
Shaffin
Co-Owner in Kanada
Gastgewerbe, 2-10 Mitarbeiter
Verwendete die Software für: 1-5 Monate
Amazingly Intuitive, Consistently Impressive
Kommentare: See Pros, above.
Vorteile:
Only an Airbus offers a shorter, and smoother, takeoff. Lest anyone think that Sirvoy's 14-day trial is too short, let me say that it may be too long. Within two days of starting our trial, we found ourselves customizing and scaling rapidly. Screen after screen, the UX and functionality proved intuitive, the result of unfailingly clean and responsive design (which can never be taken for granted). Restrictions and overrides work flawlessly. By day 10 of the trial, we paid up for the entire year, and have not looked back yet.
Nachteile:
Our wishlist can cannot detract from Sirvoy's great value for the price. Easy improvements are to be had with regard to being able to color-code/tag/identify guests by market segments (and therefore the useful market reports that would result). Another quick fix: the perplexing placement of "Coupon Code" on the online booking page, *below* the calendar, when only a code unlocks restricted dates. See our point? Similarly, not every "Code" is a "Coupon [i.e., implying Discount] Code", so how about shortening to this box to just "Code" or, equally neutral and possibly more suitable, "Booking Code".
Antwort von Sirvoy
vor 3 Monaten
Hi Shaffin, "only an Airbus offers a shorter, and smoother, takeoff" should definitely be our new marketing slogan; love it!! Delighted that you're finding the system so customizable and easy to scale. I note your points on the colour codes and coupon codes and will pass that along for our Dev to look into. We always try to incorporate great feedback once it's useful for all our clients, so thanks for taking the time to let us know how we can improve. Kind regards, Adele
Elizabeth
Proprietor in Kanada
Gastgewerbe, 2-10 Mitarbeiter
Verwendete die Software für: Mehr als 2 Jahre
Fantastic customer support.
Kommentare: Overall, Sirvoy has allowed me to control all facets of my hospitality business. From my computer chair I can handle all administrative and pricing-related tasks. Whenever I run into an issue, I am able to get an almost-immediate reply from customer support who will walk me through any challenges I have faced.
Vorteile:
I feel that Sirvoy's standout feature for me has been its customer service. Responses are immediate, and the people I am talking to are clear and concise and understanding of my needs and challenges. I never feel like I am causing an annoyance. Rather, I am always dealing with a very polite person who wants me to succeed with their platform.
Nachteile:
At the moment, it is difficult for me to find any major flaws with Sirvoy that I feel the need to list.
Antwort von Sirvoy
letzte Woche
Hi Elizabeth, we really appreciate this wonderful feedback. It's so rewarding to hear that we are helping you to manage your work more successfully as this has always been our main goal. I will pass on your kind words to our support team. With thanks, Adele
Dennis
Managing Director in Antigua und Barbuda
Verwendete die Software für: Mehr als 2 Jahre
Used it for several years
Vorteile:
Not much. its a klutzy design. It works mostly but is not easy to understand and frequently presents potential guests with wrong data. See below on ease of use.
Nachteile:
It looks awful. There is absolutely not one help screen within the product. The terminology is confusing. There are contradictory and confusing sections particularly on setting prices, establishing room prices etc. No facility for multi function rooms - e.g. is stand alone but also part of a suite. Beware because once locked in it is hard to change to another system. although we will do that at some point. There is no help screen anywhere within the system - nothing, nada. There is no support link within the system- the one that appears on one page results in "page not found". Our one attempt to call their hotline resulted in some serious attitude from them and no help at a ll. You had better be pretty smart and computer savvy if you want to use this and be prepared to spend a lot of hours trying to figure it out and make it work.
Antwort von Sirvoy
vor 4 Jahren
Hi Dennis, thanks for your review. See my responses below. - It is difficult for me to answer your first comment that Sirvoy 'frequently presents potential guests with wrong data'. Please send an email to communication@sirvoy.com if you wish to detail further. - In each one of Sirvoy's setting pages you will see a '?' box to the right. This is an information box designed to present clear instructions on how to proceed. - Thanks for your feedback on the multi function rooms, we are currently working to deliver this feature. - You mention that you are 'locked in', however Sirvoy is a pay-as-you-go-system that allows our clients to leave any time they wish. - If you click on the user icon on the top right of every page it will give you an option to contact support. - I looked into your account and it appears you have contacted our support over 20 times. Your staff members have a left positive rating for the help received. I hope this clarifies some of the issues. Thanks, Adele
Gastgewerbe, 51-200 Mitarbeiter
Verwendete die Software für: Mehr als 2 Jahre
Excellent system, Fantastic staff
Kommentare: Excellent experience with sirvoy from setting up the system to using it on a daily basis offering great value for money and streamline our bookings . Customer service who are always approachable, helpful and go above and beyond to ensure any queries are answered and available 24 hours a day.
Vorteile:
User friendly, easy to navigate around, price changes quick and easy. Easy to link with booking platforms
Nachteile:
Having to individually confirm bookings
Antwort von Sirvoy
letzte Woche
Hi Danielle, thanks for your glowing review; we're delighted that you're finding our support so helpful. It's always great to hear such wonderful feedback and it shall be relayed to our support team! Regards, Adele