Was ist Mindscope?
mindSCOPE ist der Innovationsführer in mobilen und webbasierten Applicant Tracking Systemen. Unsere ATS / CRM Software - bekannt als CURA - stellt Spitzenkandidaten-, Kunden- und Jobmanagement-Funktionalitäten zur Verfügung. Führender Kundendienst, hohe Gesamtqualität des Produkts, erweiterte Integrationen, Benutzerfreundlichkeit und äußerst flexible Anpassungsmöglichkeiten machen CURA zu einem neuen Industriestandard für intuitive Personalsoftware.
Wer verwendet Mindscope?
Rekrutierungs- und Personalverwaltungslösung für Unternehmen jeder Größe, die bei der Berichterstattung, Datenanalyse, Aufgabenmanagement, Rechnungsstellung, Systemintegration und vielem mehr hilft.
Wo kann Mindscope bereitgestellt werden?
Cloud, SaaS, webbasiert, Mac (Desktop), Windows (Desktop), Windows (On-Premise), Linux (On-Premise), Android (mobil), iPhone (mobil), iPad (mobil)
Über den Anbieter
Mindscope
Ansässig in Toronto, Kanada
1997 gegründet
Telefon-Support
Chat
Erhältlich in diesen Ländern
Kanada
Sprachen
Nicht vom Anbieter bereitgestellt
Über den Anbieter
Mindscope
Ansässig in Toronto, Kanada
1997 gegründet
Telefon-Support
Chat
Erhältlich in diesen Ländern
Kanada
Sprachen
Nicht vom Anbieter bereitgestellt
Mindscope – Videos und Bilder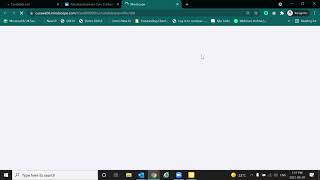 Kosten ähnlicher Produkte wie Mindscope vergleichen
Mindscope Funktionen
Abrechnung & Rechnungsstellung
Aufgabenmanagement
Berichterstattung / Analyse
Beurteilung-Management
Bewerber-Management
Bewerber-Tracking
CRM
Compliance-Verfolgung
E-Mail Marketing
E-Mail-Management
E-Mail-Vorlagen
Einstellungen (Personalbeschaffung)
Interview-Management
Kandidatenprofile
Kandidatenverfolgung
Karriereseite
Lebenslauf-Analyse
Lebenslauf-Suche
Lohn- und Gehaltslisten-Management
Mitarbeiter-Datenbank
Self-Service Portal
Social-Media-Integration
Speicherung von Lebensläufen
Stellenanzeige veröffentlichen
Vorstellungsgespräche planen
Werkzeuge zur Zusammenarbeit
Workflow-Management
Alternativen für Mindscope
Bewertungen über Mindscope
Vicki P.
Crew Coordinator in Kanada
Verifizierter Nutzer auf LinkedIn
Personalbeschaffung & -besetzung, 2-10 Mitarbeiter
Verwendete die Software für: Mehr als 2 Jahre
Recruitment Software
Kommentare: I have used the software for almost 10 years with two different companies I have worked for. The second company, I had them purchase it because I loved it so much. It is a great tool for recruitment purposes. Also, the staff has always gone above and beyond to help us with any issue, which have been few and far between.
Vorteile:
A few of the features I love are: individual candidate profiles, storing of candidate documents, easy to update profiles, link to email to allow for easy upload of resumes and documents.
Nachteile:
The only issue I have had is that some updates have caused issues. That being said the Technical Support team is always available and quick to rectify any issue. They are very knowledgeable and professional.
Derek B.
Senior Recruiter in Kanada
Informationstechnologie & -dienste, 2-10 Mitarbeiter
Verwendete die Software für: 6-12 Monate
In Betracht gezogene Alternativen:
Great Recruiting software
Kommentare: From day one starting with the trial through implementation, customization, training and support. I appreciate the follow up from Mindscope and the speed in answering any questions I have. The Mindscope team is great to work with, something that is getting rarer in today's client landscape
Vorteile:
The ATS, Job module and CRM are easy to use and with simple personalization become an invaluable tool to get work done efficiently and quickly. The custom workflows that can be setup for your own environment are great. After a reasonably simple setup and customization this product runs extremely well in all aspects
Nachteile:
Not enough to mention, personally this software does exactly what I need it to
Anthony B.
Director in Irland
Personalwesen, 2-10 Mitarbeiter
Verwendete die Software für: Mehr als 2 Jahre
Not a great CRM
Kommentare: Do not invest in this CRM
Vorteile:
I'm struggling to find something. This box has gone red to say i need to write something good, another fault is the SMS crashed it took 50 euros and sent nothing, again Mindscope told us this was our fault, We have been using this function for 5 years but was told this was our fault, then it sent SMS to random people and our office phone was going off the hook with pissed off people getting the same SMS over and over again. People ringing up to unsubscribe, getting people to subscribe is hard enough but having a fault like this should never happen.
Nachteile:
This CRM will loose you money. Right now as i write this I've 6 people trying to get onto Mindscope and its just not working,This is a weekly thing. It sent emails out to people we didn't wont to send emails too, causing complaints from people on the data base, Now we know how to use this system as we have had it for 5 years now and are on it 12 hours a day. Its not easy to use compared to other CRM systems. It has loads of little faults that will do your head in, One that comes to mind Calibri font, just disappears so when your writing up a job posting of Mindscope and your trying to match your website you cant if you used Calibri. Once the job has been place on the website it doesn't look the same as you made it on Mindscope it looks like a five year old has done it. Its slow and unreliable and we have fast computers and great internet none of our other CRM systems are slow or stop ever, When we contact Mindscope they say its our fault and nothing to do with them, I could go on and let the rest of the team here write their complaints but ill stop now.
Antwort von Mindscope
vor 2 Jahren
Hi Anthony - we're disappointed that you didn't raise these issues until we suspended your account for nonpayment. Then, in spite of our team's many attempts to contact you, we never heard back. Still, we're eager to turn your experience around! While we didn't build your website, there may be 2 solutions to the Calibri question. We provide free access to our API so customers can display jobs on their site any way they like, and we're happy to speak with your web developer to explain the functionality. Regarding text messaging, Mindscope wasn't built to send messages to random people. If you look under My Information you can see a record of all texts that were sent by date and user, which should shed light on what happened. Finally, we have servers in London so that our UK/Ireland clients can enjoy high-speed service, so we're surprised to hear about your speed issues. All of these problems have simple solutions - if you could please get in touch, we're keen to help!
Keondre S.
Director, Executive Recruiting in USA
Finanzdienstleistungen, 2-10 Mitarbeiter
Verwendete die Software für: 6-12 Monate
In Betracht gezogene Alternativen:
Thank you, Mindscope!
Vorteile:
Outside of this platform being easy to use and extremely effective for our day to day recruiting functions, the team at Mindscope is like no other. [SENSITIVE CONTENT] are always so responsive and willing to jump in and help.
Nachteile:
Mobile app and quickbooks web integration is not yet available. Fingers crossed we will have this soon!
Antwort von Mindscope
vor 6 Monaten
Hey Keondre, Thank you so much for the positive feedback. Your team was awesome to work with and we can't wait to see all the incredible things you get up to. We are excited to share with you that we are mobile friendly and by the end of 2022 we will have an awesome mobile app for your candidates to use regularly. Bonus, we do have an integration with Quickbooks desktop, while our Fingers are crossed too, for Quickbooks online to create a compatible API for the Staffing and Recruiting industry. Once they do, we can promise that it will be a top priority.
Michelle M.
Director -Corporate Support Services in USA
Personalbeschaffung & -besetzung, 201-500 Mitarbeiter
Verwendete die Software für: 6-12 Monate
A One Stop Shop
Kommentare: I understood very little regarding application tracking systems when I embarked on this journey. I found the Mindscope team to be generous of their time, patient with their responses, especially given my numerous questions, and customer centered in their approach, all of which made our experience less difficult. The system itself, has helped to move our company in a new more exciting direction. It has allowed us to centralize our processes making our day-to-day a bit less challenging. We now find that we have more time to devote to working on projects that continue to move our company forward.
Vorteile:
Admittedly, our team are not very tech savvy. However, in a very short time, we were able to maneuver through the job board, parse resumes like a pro, and track an applicant's progress through our hiring process. These features were extremely impactful to our day-to-day given that we receive hundreds of resumes throughout the year. Mindscope was able to integrate our current business practices easily and allowed us to engage with candidates and our clients in a more efficient and useful way. We can now maintain all of a candidate's records, notes, and/or documents in one place. We can track a candidate's progress from start to finish. Best of all, we can protect against human error ensuring that all steps of our process are adhered to by setting up specific requirements in the system. For us, Mindscope is a one stop shop.
Nachteile:
The company appears very adaptable. However, as we continue to grow, and the need to centralize more and more of our processes, expanding capability for various types of risk assessment investigations/background checks (e.g., education, employment, criminal, federal, and global), that is comparable to leading agencies, and cost efficient, would be beneficial to what we do.