Was ist Neon CRM?
NeonCRM ist eine cloudbasierte NPO-Software (Non-Profit-Organisationen), die Tools zur Unterstützung der guten Arbeit von gemeinnützigen Organisationen bietet. Unabhängig von der Größe oder Branche hilft das CRM für gemeinnützige Organisationen Tausenden von Organisationen und Verbänden dabei, mit Spender*innen zu interagieren, Mitgliedschaften zu verwalten, Veranstaltungen zu planen, Freiwillige zu verfolgen und vieles mehr.
Neon wurde von und für Menschen entwickelt, die gemeinnützige Organisationen betreiben, und lässt sich problemlos in die beliebtesten Tools der Branche integrieren, darunter: QuickBooks, Constant Contact, MailChimp und andere.
Wer verwendet Neon CRM?
NeonCRM ist eine leistungsfähige, integrierte Fundraising-Lösung. NeonCRM wird von kleinen lokalen Gemeinschaften bis hin zu großen nationalen Organisationen eingesetzt.
Wo kann Neon CRM bereitgestellt werden?
Cloud, SaaS, webbasiert, Mac (Desktop), Windows (Desktop), Android (mobil), iPhone (mobil), iPad (mobil)
Über den Anbieter
Neon One
Ansässig in Chicago, USA
2000 gegründet
Telefon-Support
Chat
Erhältlich in diesen Ländern
Kanada, Vereinigte Staaten
Über den Anbieter
Neon One
Ansässig in Chicago, USA
2000 gegründet
Telefon-Support
Chat
Erhältlich in diesen Ländern
Kanada, Vereinigte Staaten
Neon CRM – Videos und Bilder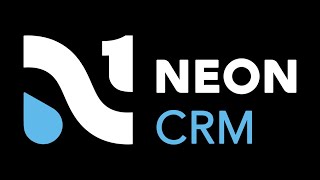 Kosten ähnlicher Produkte wie Neon CRM vergleichen
Neon CRM Funktionen
Absolventen-Management
Alarmfunktion / Benachrichtigungen
Anwendungsmanagement
Belegmanagement
Berichterstattung / Analyse
CRM
Dashboard
E-Mail Marketing
Freiwilligen-Management
Fundraising-Management
Gebühren-Management
Integration in die Buchhaltung
Kampagnenmanagement
Kleingruppenmanagement
Kontaktmanagement
Mitglieder-Datenbank
Mitglieder-Portal
Mitgliederkommunikation
Mitgliederverzeichnis
Mitgliedschaft-Management
Mitgliedschaftsarten
Mitgliedschaftsverlängerung
Online-Anmeldung
Online-Kalender
Online-Spenden
Pfand-Management
Social-Media-Integration
Spenden-Management
Spenden-Tracking
Spender-Management
Subventions-Management
Tracking von Beiträgen
Veranstaltungsmanagement
Verfolgen der Teilnahme
Wiederkehrende Spenden
Zahlungsabwicklung
für gemeinnützige Organisationen
Alternativen für Neon CRM
Bewertungen über Neon CRM
Verwendete die Software für: Nicht angeboten
Z2 System's NeonCRM - "Yes, it's right for you and your organization."
Kommentare: Almost 4 years ago, when I considered which contact/donor relations management software platforms I was going to use for the ministry, here are a few of the things I was looking for: 1. Expandability (Will the system grow with us as we need it to without paying for what we don't need?) 2. e-Commerce - Are the e-commerce functions user friendly? Are they secure? Does it have integrated merchant service capabilities and can it seamlessly integrate with the database/account management capabilities? 3. Can I easily segregate, query, and manage contacts/donors? Can I track all of our touches with our contacts/donors and view them in one place/interface? 4. Do the front-end functionality components make it easy for our contacts/supporters/donors/etc. to communicate and do business with us? 5. Can we easily integrate our CRM communication/outreach/events/etc. into our existing website, social media, and vice versa? I was pumped when I got a "Yes" answer to all of the questions above from the team at Z2 Systems about the NeonCRM.
I have extensive experience with some of the larger CRM providers and their products. I can say that without a doubt, the NeonCRM system is as functional, robust, expandable, and overall as capable, right out of the box, as systems costing 10 to 20 times as much. Clients are not hit with additional charges for modules that should already be included in the overall package. With regards to customer service and the company's employees and management actually listening to the customer and making adjustments to the system in order to meet the needs of the customer, Z2 Systems blows everyone else away. Coupled with its available seamless and cost-effective merchant services account integration partners, NeonCRM is a great option for any size organization and budget.
Amanda B.
CEO in Lettland
Non-Profit-Organisation Management, 2-10 Mitarbeiter
Verwendete die Software für: 1-5 Monate
In Betracht gezogene Alternativen:
Learning curve - but worth it!
Kommentare: Our overall experience with Neon CRM has been positive. I am excited to use the software creatively to diversify our revenue, and grow our social impact. Neon CRM was the exact "next step" we needed.
Vorteile:
I love the diverse capabilities of the NeonCRM software. We have been able to apply it in multiple areas to grow our small non-profit.
Nachteile:
The least favorite part of NeonCRM has been the learning curve and ease of use for a few of our employees. Most of our team is 20-40 years old, and are used to different work flows on other applications. Biggest areas of work flow issues are in the email feature and website form set up.
Antwort von Neon One
letzte Woche
Thank you for the feedback, Amanda! We're glad to hear that Neon CRM's wide feature set have been working well for your org. We're really proud to be able to offer a lot of features in one software platform, but a big focus for our upcoming development projects is making Neon CRM easier to learn and use, especially for non-admin users who need clear learning paths and workflows.
Holly B.
Sponsorship Coordinator in USA
Bürgerliche & soziale Einrichtungen
Verwendete die Software für: 6-12 Monate
Quelle: SoftwareAdvice
Good program, but reporting is less intuitive than I'd like.
Vorteile:
The software has a lot of really useful features, like email blasts and the reports are really customizable.
Nachteile:
The software isn't terribly intuitive, especially with reporting, and the training videos on YouTube are hours long. I also could not find the answers I needed in the help section when trying to customize reports. I learned more from the user forums than the actual help feature of the software.
Antwort von NeonCRM
vor 7 Jahren
Thanks so much for your review of NeonCRM, Holly! We are absolutely thrilled to be part of Happy Trails Farm Animal Sanctuary's mission in helping animals be rescued, rehabilitated, and/or adopted. We did want to take this opportunity to respond to your review personally and alongside Leigh's which is featured immediately below. :) In the age of simple apps on our phones and an increasing awareness of user-friendliness with complex technology, we are 1000% committed to making the user experience of NeonCRM as simple as possible for users of all strengths and experiences. As an "expert-user" database that does so many complicated things, we are constantly challenged with keeping things simple while also continuing to provide the deepest, most extensive CRM built specifically for nonprofits. We now have a dedicated, in-house team focused purely on this challenge and you will continue to see NeonCRM evolve with new feature releases and enhancements every month! We welcome your continued input within our community forum as we consider new and great feature suggestions to implement. We also appreciate your comments on the training videos as well. You and other clients were right: they were too long. And, in our continued efforts to improve every client's implementation of NeonCRM, we have just revamped our training curriculum and have updated all of our training videos on our YouTube channel. We have trimmed a lot, provided time-marking slides, provided agendas with companion guides, and more. The main difference is our trainings have taken a new, "task-based" approach now which we hope you will find useful, including with respect to your comments concerning Neon's deep reporting functionality. Please visit these training resources directly within your Neon system or here: https://z2.zendesk.com/entries/21682010-Training-Videos Lastly, we are overjoyed that you were able to find our community forums so useful! We truly love our Neon expert clients who take time to participate and share their wealth of knowledge in the forums. Sometimes it is more useful to get advice from peer-level organizations who might be using a particular facet of Neon the same way as your organization. We encourage you to continue using a combination of our training resources, guides, and community forums to make Neon work best in helping Happy Trails keep the animals neighing, mooing, clucking, gobbling, baaa'ing, maa'ing, and squealing in joy. Our staff is full of animal lovers and we have many-a-pets that have been rescued from shelters by our staff, along with NeonCRM serving many similar shelters and organizations that help all of our furry creatures in need. Thanks again! -Your NeonCRM Team
Stuart M.
Director of Strategic Planning in USA
Non-Profit-Organisation Management, 2-10 Mitarbeiter
Verwendete die Software für: 6-12 Monate
Quelle: SoftwareAdvice
In Betracht gezogene Alternativen:
Neon CRM is not for everyone
Kommentare: Overall my experience has not been great. In particular I have been extremely disappointed by the technical support or lack of support. We pay for telephone support but can never reach anyone or get anyone to return calls
Vorteile:
The software has capacity to do many functions
Nachteile:
NEON has it's own language and it the user experience is not very intuitive. We are a NON Profit that does not have full time employees. Our users struggle to find ways to do what should be the simple tasks
Antwort von Neon One
letzte Woche
Thank you for the feedback, Stuart! A big goal for our upcoming product development calendar is keeping all of the advanced features that users need while making daily use of Neon CRM simpler, especially for users like your team who need to be able to accomplish tasks without investing tons of time in learning to use the software.
Liz C.
Development Director in USA
Non-Profit-Organisation Management, 2-10 Mitarbeiter
Verwendete die Software für: Mehr als 2 Jahre
Neon is a very comprehensive tool with a steep learning curve
Kommentare: I'm a fan. The payment tiers should be gentler, especially for really small nonprofits as they get their donation program off the ground. Have the $50 tier available up to a greater number of accounts.
Vorteile:
This software is very comprehensive, offering all the tools you could need as a nonprofit doing fundraising. It can be difficult for those with low tech literacy to navigate the number of options but if you have someone administering who is tech savvy or who has the self-teach attitude to learn through tutorials and customer service then you'll have great success. The automatic thank-you and account registration emails are really really handy. It is an excellent payment processor and having all donations in one place is great.
Nachteile:
The emails feature is not near the quality of MailChimp or Action Network so we do all our newsletter emails and targeted emails off this platform.
Antwort von Neon One
letzte Woche
Thank you for the feedback, Liz! A big focus for our upcoming product updates is making the CRM easier to learn and use, especially for users who may not have worked in a CRM software before and who are occasional users rather than administrators. We're also planning a series of additional updates and improvements for the Campaign Email builder for summer 2022, so hopefully we'll get closer to the features you expect to see. We'll continue to offer and improve our integrations with Mailchimp and Constant Contact, however, for nonprofits that need more of an enterprise email solution.