Was ist ECINS?
ECINS (Empowering Communities with Integrated Network Systems) is not your ordinary software company. We are a social enterprise dedicated to supporting the overwhelmed human services sector with our highly secure, cloud-based case management system. At ECINS we know that when people work together, they can achieve more, which is why we created a system that can solve just about any case management problem that exists. Give us your wish list and see how ECINS checks all of the boxes.
Wer verwendet ECINS?
Nonprofits, agencies, or other human services organizations that need a customizable, scalable, agile system that allows for secure collaboration with clients and other organizations.
Wo kann ECINS bereitgestellt werden?
Cloud, SaaS, webbasiert, Mac (Desktop), Windows (Desktop), Linux (Desktop), Chromebook (Desktop), Android (mobil), iPhone (mobil), iPad (mobil)
Über den Anbieter
Empowering-Communities
Telefon-Support
24/7 Live-Support
Chat
Erhältlich in diesen Ländern
Australien, Kanada, Neuseeland, Vereinigte Staaten, Vereinigtes Königreich
ECINS Kosten
Startpreis:
Nicht vom Anbieter bereitgestellt
Über den Anbieter
Empowering-Communities
Telefon-Support
24/7 Live-Support
Chat
Erhältlich in diesen Ländern
Australien, Kanada, Neuseeland, Vereinigte Staaten, Vereinigtes Königreich
ECINS – Videos und Bilder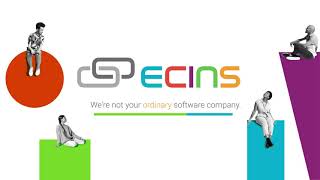 Kosten ähnlicher Produkte wie ECINS vergleichen
ECINS Funktionen
Berichterstattung / Analyse
Beurteilung-Management
Dokumentenmanagement
Empfehlungs-Management
Fall-Aufzeichnungen
Formularverwaltung
Kundenmanagement
Programm-Management
Terminplanung
Zielsetzung / Nachverfolgung
Paul P.
BCP MARAC Chair / Business Manager in UK
Öffentliche Sicherheit, 201-500 Mitarbeiter
Verwendete die Software für: Mehr als 1 Jahr
In Betracht gezogene Alternativen:
ECINS - The information management system that's fit for purpose and future proof!
Kommentare: The ability for multi-agencies to upload relevant data onto ECINS pre-MARAC has made the whole process more efficient. I can now assess referrals in good time without the need to access multiple legacy systems, accessing via the dual access security, I simply access the virtual filing cabinet that is ECINS. Utilising the actions management element of ECINS my team and I have actioned over 3000 actions in order to mitigate high risk of high harm and, with the help of ECINS, we have currently only 6 of those actions that we know are in-complete. ECINS has helped to ensure that all MARAC agencies are accountable and more effective and efficient through the timely sharing of information and expediting of safeguarding action.
Vorteile:
ECINS is fit for purpose because; # It is intuitive to use - users can learn the basics in less than an hours training input. # It is cost effective - no 'bums on seats' licences with this system and the ability to invite in mutli-agency users makes this a must have system for multi-agency information sharing and working. # It's a modular style system - organisations can pick and choose which elements of functionality they want to use which means it can be as uncomplicated as you want it to be! ECINS is future proof because; # In my experience the ECINS development team are always at the end of a phone to accommodate me as a client. # The in-built '? Help' feature (Bottom left of ECINS screen) enables me to contact the ECINS team for support and be responded to very quickly. # The ECINS team genuinely care about what their clients think and actively encourage feedback (why bother me t do this survey if not? ). # The majority of the ECINS team, like me, have had nearly a lifetime of involvement in safeguarding the communities within which we all live and this system has been born out of an innate understanding of what is needed to make people safe when it comes to information management and sharing - this ethos will endure the test of time in my view and ensure ECINS adapts as we move into the future.
Nachteile:
The analytical / reporting data would do well to be improved in my view. The type of data required to demonstrate whether a process and its IS works must be reasonably generic and so I'd like to think ECINS could work with clients to adopt relevant reports. E.g. being able to determine types of actions allocated to specific agencies, their prevalence and how often they're actioned to repeat cases would be beneficial. That said, I do appreciate that the reports would be role / organisation specific and so in that sense the reporting outcomes might not be generic. The ECINS product would benefit from being interoperable or be able to be linked with the Niche Police system
Antwort von Empowering-Communities
vor 7 Monaten
Paul, thank you so much for your thorough review of ECINS. We truly do value your feedback (and that of all of our customers and users)! Our team's background and experience safeguarding our communities is precisely why we do what we do, and we are grateful that is obvious to you. Thanks again for highlighting the features that you most appreciate, and we'll take note on the reporting recommendations you've highlighted as well.
Mark S.
Serious Violence Coordinator in UK
Strafverfolgung, 501-1.000 Mitarbeiter
Verwendete die Software für: Mehr als 2 Jahre
Fantastic High Risk Multi-Agency Case Management tool
Kommentare: I have had a fantastic experience with ECINs, the system has been incorporated into my working practice. I cannot imagine not being able to use a multi-agency case management system again.
Having worked in multi-agency case management for seventeen years I have never had the ability to work as securely and quickly with multiple professionals as I am able to now with ECINs.
Having a system that can be used on video call and manage not only individuals are high risk or posing high risk but also as a staff management tool at the same time is extremely important and hasn't been open to us previously .
Vorteile:
Having the ability to share information securely and quickly between partner agencies both across boarder and throughout the country is a new entity that has not previously been available to us. One system having a national directory and emailing system enabling fast time access to professionals and relevant information on a person , locality , vehicle allows professionals to deal with incidents / actions in hours and days instead of weeks or months in some cases. Having a support service open 24/7 that is able to respond on line and on the phone is extremely important as usually internal support is only open "office hours". The support team have been amazing in the service they have provided, I haven't had one enquiry or problem that hasn't been solved within an hour of reporting it.
Nachteile:
Not having the ability to map and analyse Ethnicity of individuals is one downside to the system. It's a shame that all agencies are using the same system.
Antwort von Empowering-Communities
vor 4 Monaten
Mark, thank you for taking the time to share your ECINS review. We are so happy that it has become part of your working routine and meets your security and collaborative needs!
Martyn S.
Community Safety Team Manager in UK
Staatsverwaltung, 5.001-10.000 Mitarbeiter
Verwendete die Software für: Mehr als 2 Jahre
ECIN's used for Anti Social Behaviour Case Management
Kommentare: We have a very good relationship with Empowering Communities and they help and support us (Warwickshire County Council as we hold the contract on behalf of the partners.) We have 5 Local Authorities and the Police who have different priorities and budgets. They are supporting us to try and expand our use of the system.
Vorteile:
The platform gives a legal gateway to share information with partnership agencies, there is a full audit trail of all transactions on the system and partners only share information with those agencies therefore no beach in data protection
Nachteile:
We have been using the system since 2014 generating profiles and cases manually. The system has been developed over the years and as a partnership we have no not developed/ kept up to speed. Its an issue for the partners and not ECIN's
Antwort von Empowering-Communities
vor 4 Monaten
Martyn, thank you for this in-depth review of ECINS. We are always happy to help our users expand their use of the system and all its capabilities and spread the efficiencies to your partners, and we look forward to continuing to work with you on this.
Hannah H.
Team Manager Early Help in UK
Bürgerliche & soziale Einrichtungen, 201-500 Mitarbeiter
Verwendete die Software für: Mehr als 1 Jahr
Birmingham Early Help review
Kommentare: excellent customer care and support from all at empowering communities
Vorteile:
Easy to navigate from the dashboard , useful quick support links and e-learning, ability to develop own forms/ assessments etc. Ability to have high number of users for the organisation Ability to share/ give access to multiple services and work on the same case files Assigning tasks to users within the system user directory built within ECINS easy to navigate from dashboard ability to get notifications Data reports
Nachteile:
We are still using multiple case management systems across organisations, whilst the vision is to have a comprehensive shared case management system we are still duplicating a lot of work. An easy solution/ function for ECINS to talk to the other system we use would be beneficial The language on ECINS is very police/ crime heavy i.e tabs for victims etc
Antwort von Empowering-Communities
vor 3 Monaten
Thank you for writing your review of ECINS, Hannah! We are happy to hear you are pleased with the support the ECINS team provides, and that many of our features meet your needs. We appreciate your recommendations for improvement, as well, and will take them under consideration!
Peter P.
Neighbourhood Sergeant in USA
Strafverfolgung, 5.001-10.000 Mitarbeiter
Verwendete die Software für: Mehr als 2 Jahre
ECINS - The one-stop shop for case management, safeguarding and demand reduction
Kommentare: To me, ECINS has two major benefits - the wide ranging functionality, within an intuitive system, which, because of the availability and responsiveness of the ECINS team, has the potential to be developed further with local requests. Secondly, I must compliment the team at ECINS for their customer service. They are ALWAYS responsive, efficient, effective and have a can do attitude, which is delivered with a high level of personal service.
Vorteile:
The live time nature of the information. If a user ticks 'notification added' they receive a live time update, which can speed up safeguarding, demand reduction and a swift resolution to problems, by the most appropriate agencies. The system is intuitive and easy to use, with a full and auditable history. ECINS is the only system I am aware of, that allows all partners to manage cases, information and risk, in one place, thus reducing the likelihood of serious harm to individuals and reputational risk to partners.
Nachteile:
I can't think of anything. The challenge we have about using the system, is convincing partners who have their own core systems - as do my organisation - of the benefits I have outlined above.
Antwort von Empowering-Communities
vor 4 Monaten
Peter, your compliment on our customer service is so kind! We prioritise delivering this type of customer services to our clients and users. ECINS' secure collaborative capabilities are key to our philosophy, and we are glad that this has been reflected in your experience. Thanks again!