Was ist Genius Monkey?
Genius Monkey is a digital advertising technology firm with an advanced full-service marketing platform designed for today's real-time programmatic advertising, tracking, and attribution performance needs. We believe in doing it differently (and better) than the status quo. We get your brand, product and/or message in front of more people with a higher propensity to engage--and we do it at the lowest possible cost. We do this via fully managed display, video, OTT + CTV and audio campaigns.
Wer verwendet Genius Monkey?
Nicht vom Anbieter bereitgestellt
Wo kann Genius Monkey bereitgestellt werden?
Cloud, SaaS, webbasiert
Über den Anbieter
Genius Monkey
Telefon-Support
Erhältlich in diesen Ländern
Antigua und Barbuda, Aruba, Australien, Bahamas, Belgien und 16 weitere
Sprachen
Chinesisch, Englisch
Über den Anbieter
Genius Monkey
Telefon-Support
Erhältlich in diesen Ländern
Antigua und Barbuda, Aruba, Australien, Bahamas, Belgien und 16 weitere
Sprachen
Chinesisch, Englisch
Genius Monkey – Videos und Bilder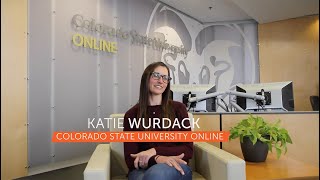 Kosten ähnlicher Produkte wie Genius Monkey vergleichen
Genius Monkey Funktionen
Abrechnung & Rechnungsstellung
Aufgabenmanagement
Berichterstattung / Analyse
Budgetmanagement
Cross Channel Attribution
Dashboard
Datenvisualisierung
Display Ad Management
Dynamische Inhalte
Engagement-Tracking
Gebotsstrategien
Kampagnen-Tracking
Kampagnenanalysen
Kampagnenmanagement
Konversion-Tracking
Kundensegmentierung
Leistungskennzahlen
Multi-Channel-Attribution
Multi-Touch-Attribution
Multichannel-Marketing
Personalisierung
Projektmanagement
ROI-Tracking
Retargeting-Anzeigen
Suchen / filtern
Verhaltensanalysen
Website-Analytik
Zielgruppen-Targeting
Alternativen für Genius Monkey
Bewertungen über Genius Monkey
Durchschnittliche Bewertung
Preis-Leistungs-Verhältnis
Nutzerbewertungen nach Unternehmensgröße (Angestellte)
<50
51-200
201-1.000
>1.001
Bewertungen nach Punktzahl finden
Verifizierter Rezensent
Director of Marketing in USA
Verifizierter Nutzer auf LinkedIn
Unterhaltung, 2-10 Mitarbeiter
Verwendete die Software für: Mehr als 2 Jahre
In Betracht gezogene Alternativen:
My Go-To Programmatic Software
Vorteile:
The display advertising is CPC based instead of CPM based like most other programmatic vendors
Nachteile:
The first time using it can be work-intensive with mapping out the conversion funnels
Katie W.
Digital Marketing Manager in USA
Hochschulbildung, 51-200 Mitarbeiter
Verwendete die Software für: Mehr als 1 Jahr
Genius Monkey Always Overdelivers
Kommentare: The team we work with is top notch. They are passionate about their work and make me feel special as a client. I know they're always working hard behind the scenes to ensure we're putting our best foot forward to introduce new prospective students to our institution.
Vorteile:
I have been working with the Genius Monkey team and using their software for about 18 months. I have consistently been blown away by the results we achieve and their reporting capabilities give us insights we can't achieve with anyone else. We've run head to head tests only to secure more funding to always run media through Genius Monkey. The access we have to the data within their software helps us gauge our performance and determine if we need new creative, additional channels, optimizations across audiences, or any other changes.
Nachteile:
The interface isn't the most beautiful one out there, and there's no easy way to see the creative when you're viewing the results so you have to make sure your naming conventions are very clear. Other than that, it really meets all of our needs.
Antwort von Genius Monkey
vor 9 Monaten
Thank you Katie, you have been a great partner! We do appreciate your feedback on not being able to easily see the creative and you will be happy to know that is a feature that will be rolled out into the dashboard soon.
Jackson W.
Director of Sales in USA
Marketing & Werbung, 11-50 Mitarbeiter
Verwendete die Software für: Mehr als 2 Jahre
Great Value - High Frequency and Low CPP
Kommentare: Overall experience has been great. they have been a great partner for both us and our clients for many years. I feel they truly care about our business, and our client's business and do their best to deliver quality results and a quality account management experience.
Vorteile:
The Genius Monkey Software is easy to use, and easy to get set up. The Genius Monkey team is responsive and once we send them all of our information, we are up and running quickly. Their reporting has gotten so much better of the years, and their online dashboard allows myself and our clients easy access to live results... And unique to other digital companies, their numbers are always right. Great for mass brand awareness campaign and tons of impressions with a low CPM and CPC.
Nachteile:
Premium impressions are not a strength of this software.
Dave W.
Owner/Partner in USA
Marketing & Werbung, 2-10 Mitarbeiter
Verwendete die Software für: Mehr als 2 Jahre
Look No Further For Your Programmatic Needs
Kommentare: Our experience with the team at Genius Monkey has been incredible. They are extremely responsive and solution-oriented.
Vorteile:
There a many Pros to Genius Monkey. First off you only pay for clicks NOT impressions. Secondly, they only target those who are "in-market" thus staying in front of the middle to bottom-funnel leads. They also have a much greater inventory of ad networks and databases, so you are not limited to the handful that most have to use. Finally, the ability to see the customer journey from the first touch to final conversion allows us to manage our client's campaigns with confidence.
Nachteile:
Hard to find anything here but maybe a more user-friendly Customer Journey report for the clients to see would be nice.
Jordan B.
Videographer in USA
Medienproduktion, Selbstständig
Verwendete die Software für: Mehr als 2 Jahre
Not just an agency a business parter
Kommentare: The best marketing partner I've worked with in my 10 years of digital marketing experience.
Vorteile:
The ability to target an intended audience and place the most targeted impressions possible for the budget.
Nachteile:
It's complexity requires business owners (purchasers) to have more than a basic level of customer attribution modeling to understand the full value. However, even when using last click attribution Genius Monkey analytics outperform the competition.